Have you ever walked into a spiderweb? We sure have! In this Halloween STEAM activity, we are learning how to make sticky spider webs and exploring proteins!
My oldest kids are sensory seeking kiddos who love to dig their hands into slime and other gooey weird substances. This activity was a perfect hands-on sensory activity to teach the concept of proteins and the strength of spider webs!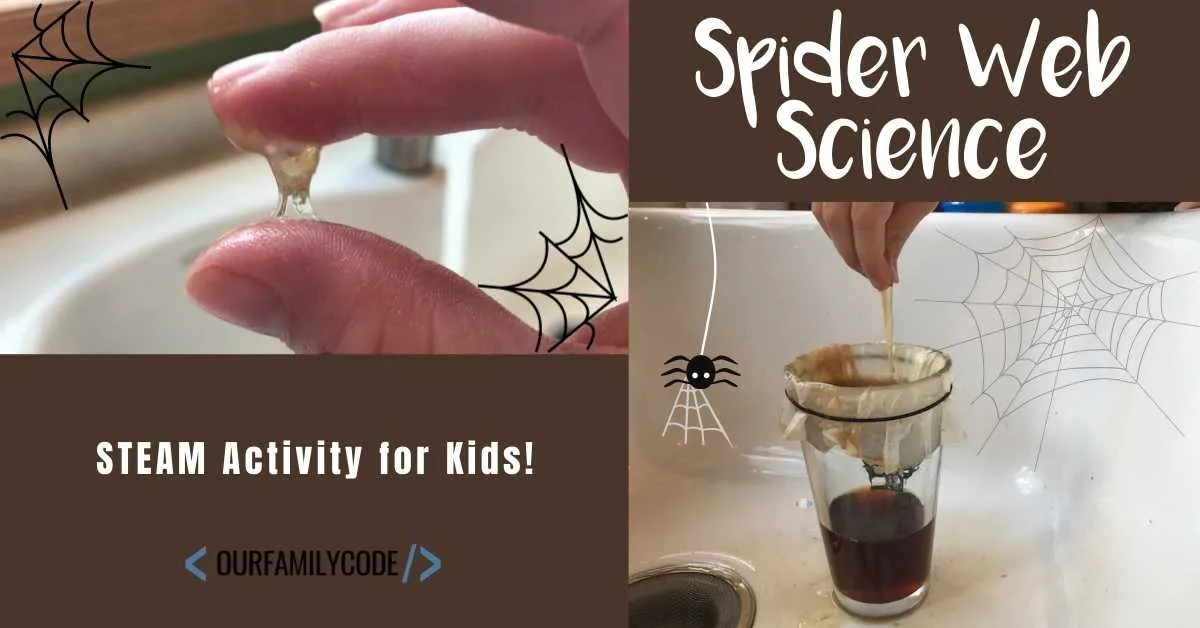 This post contains affiliate links. As an Amazon Associate, Our Family Code earns from qualifying purchases. Please see our Disclosure Policy for more details.
Sticky Spider Web Supplies
Hot water
Spoon
1 uncooked egg
How to Make Sticky Spider Webs
Place the tea bag into the coffee cup and pour hot water into the mug.
Use the spoon to stir the water and let the tea bag sit in the mug for a little over an hour.
Crack the egg and separate the yolk from the egg white. Throw away the yolk.
Make sure to wash your hands after touching eggs.
Remove the tea bag from the mug and add the egg white to the tea in the mug.
Let the mixture sit for about 4 to 5 hours. Do not stir the mixture. Use a coffee filter, a rubber band, and a glass cup to strain your mixture.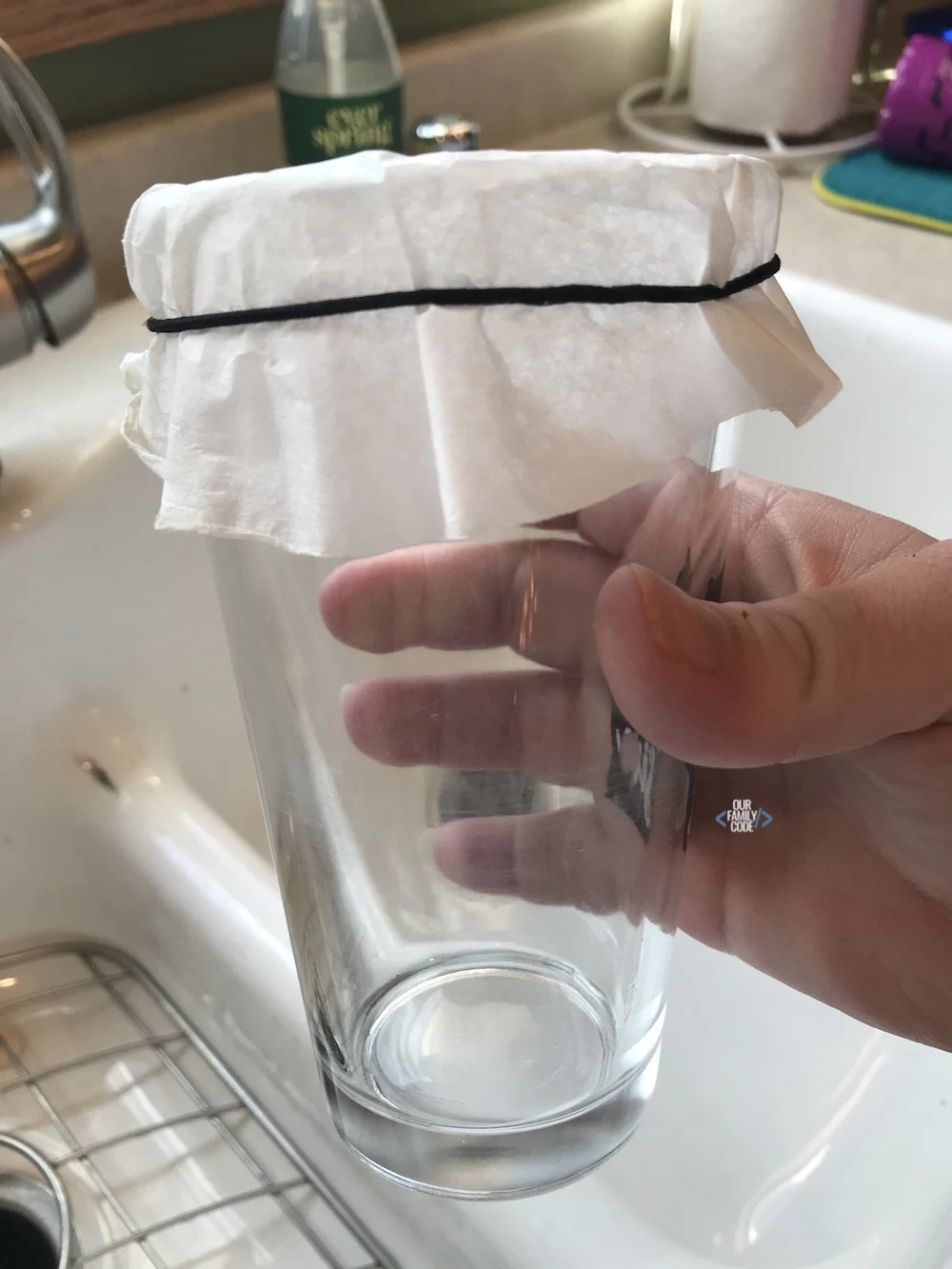 Next, strain the mixture by using a coffee filter.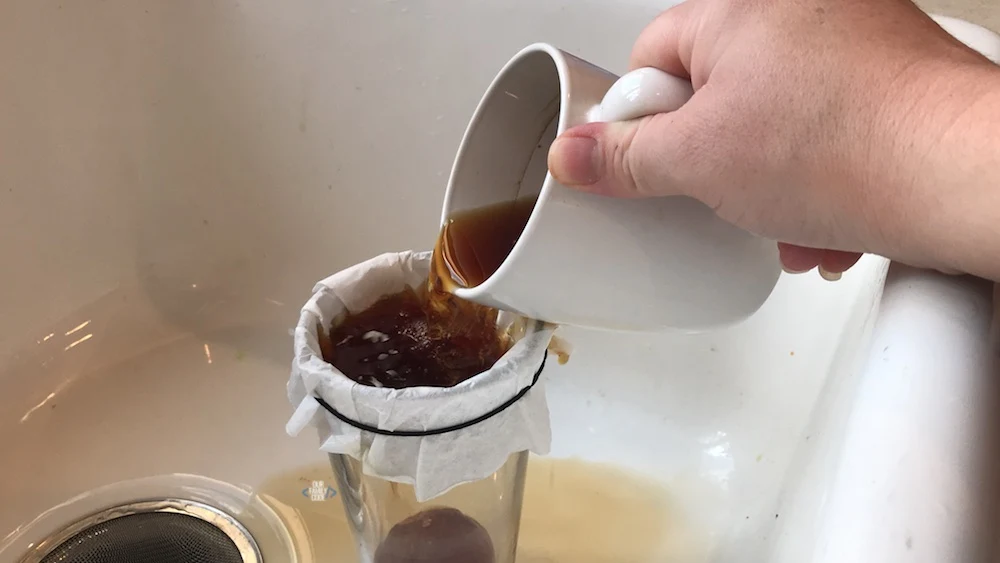 We let our mixture sit for a few minutes to filter out most of the tea.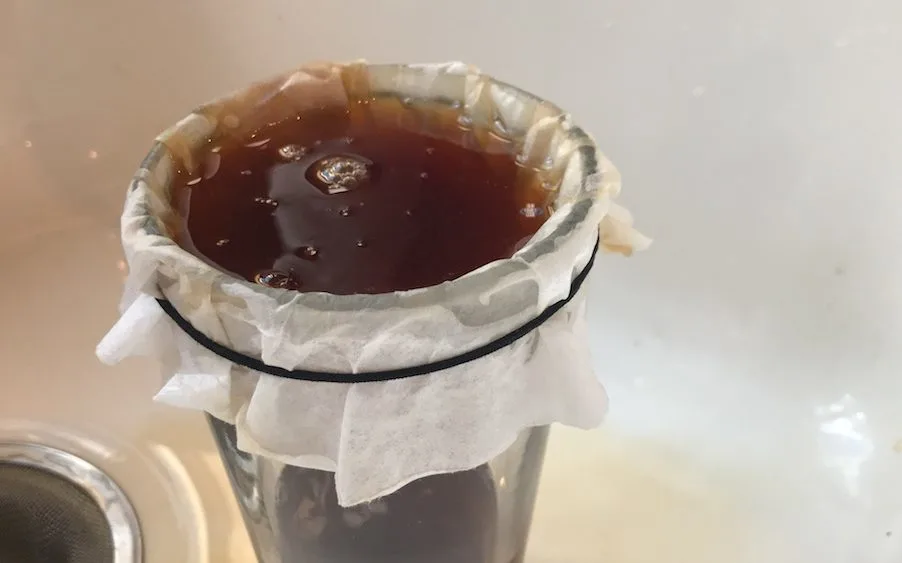 Remove the egg strands with your hands. It's interesting to feel the eggs stretch as you move them in your fingers.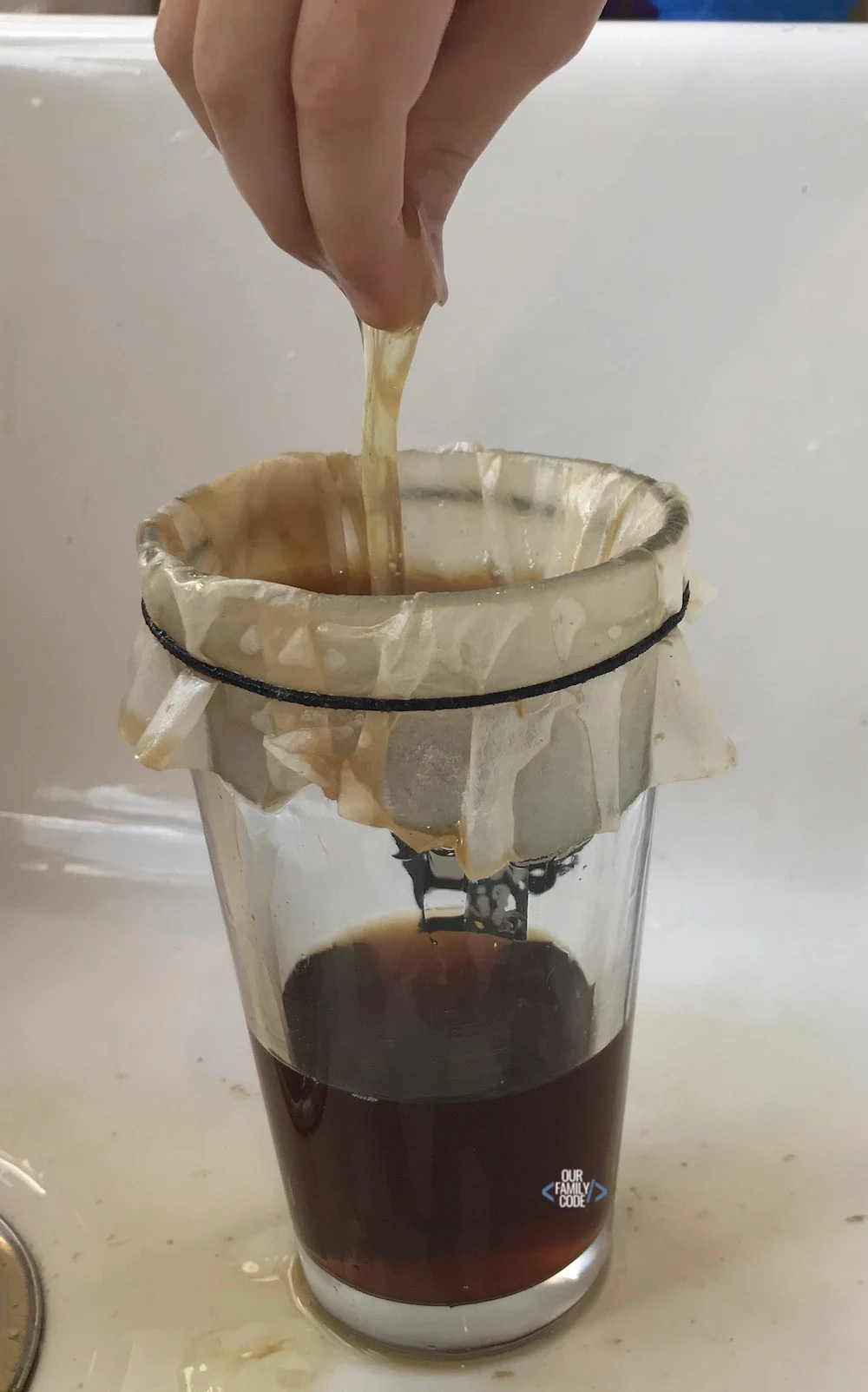 What do the egg strands feel like?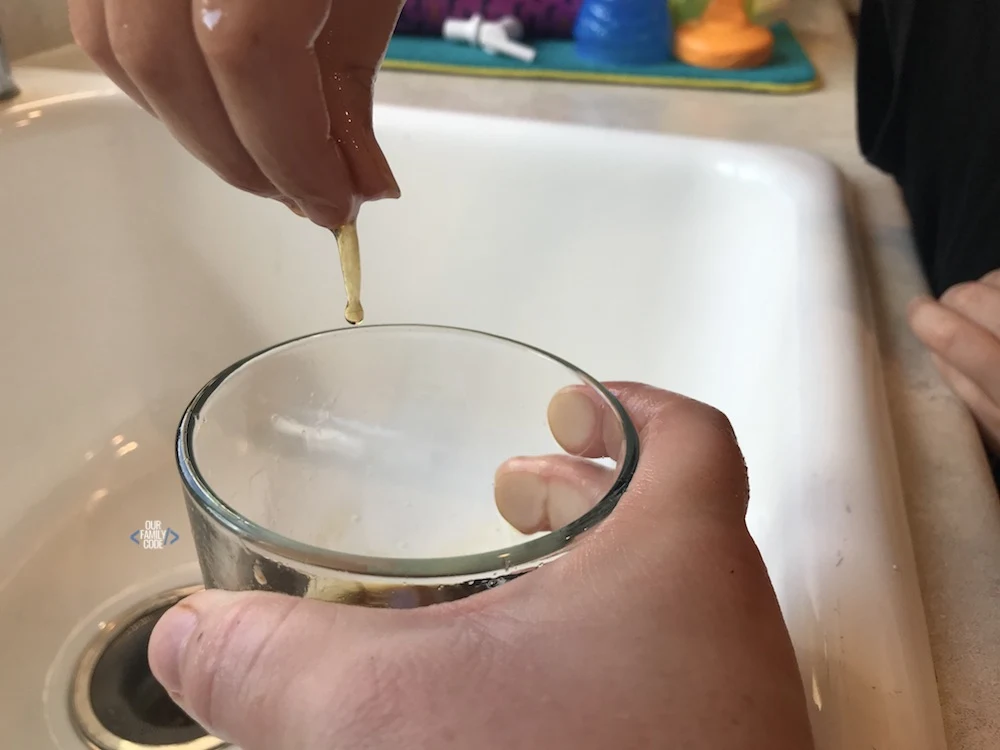 It was a bit of a weird sensory experience for us.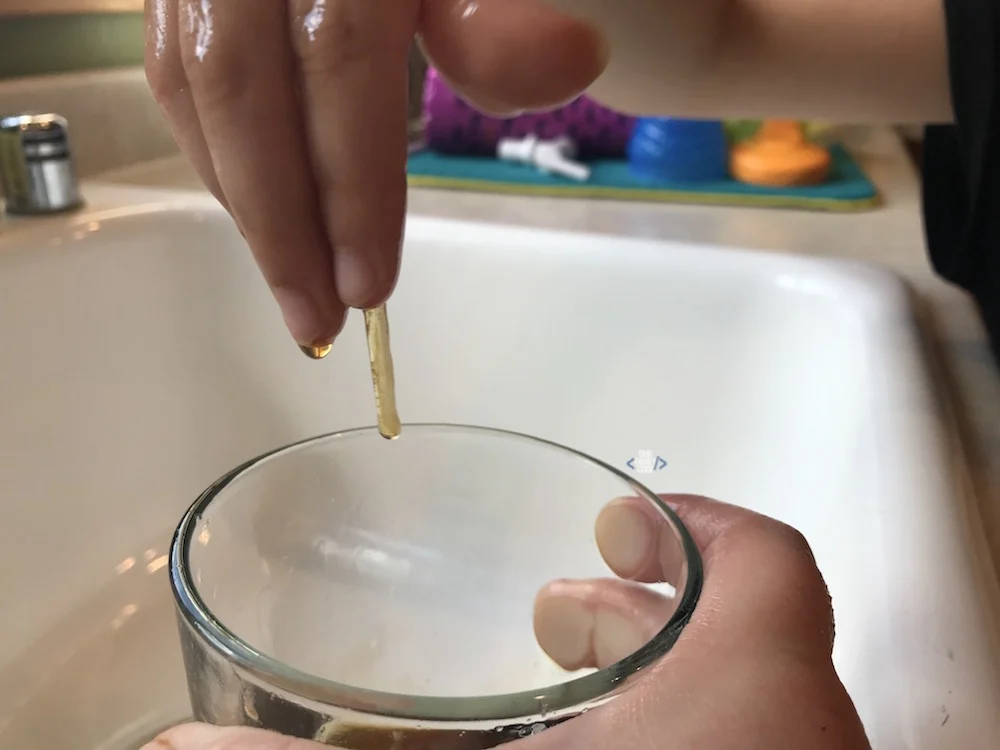 The spider webs are pretty slippery and hard to grab at first.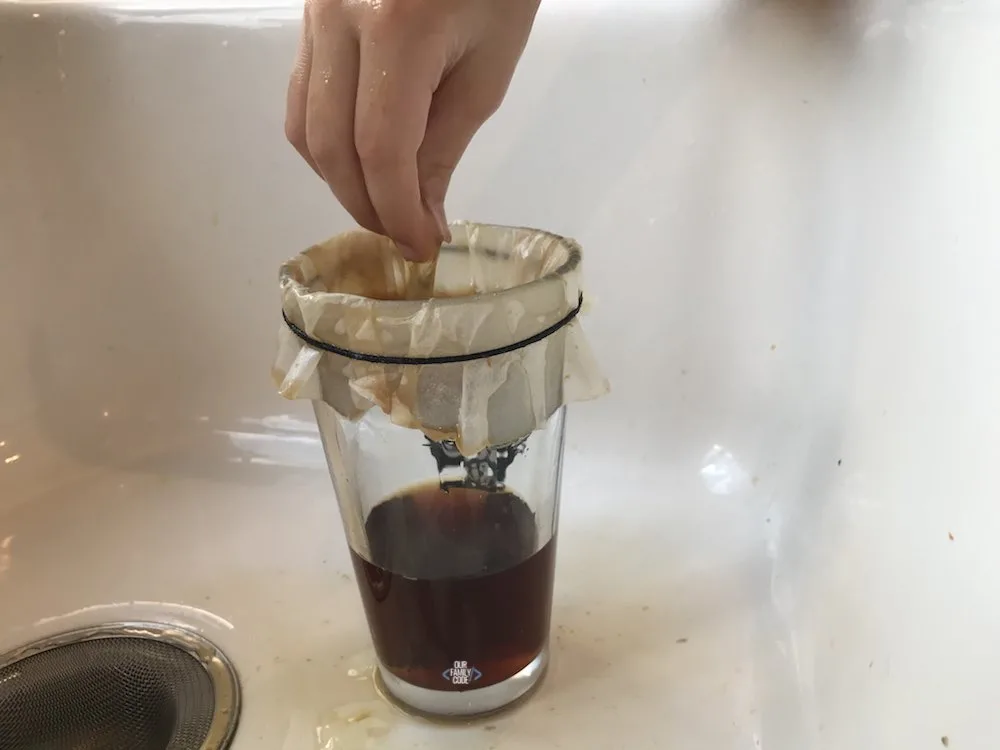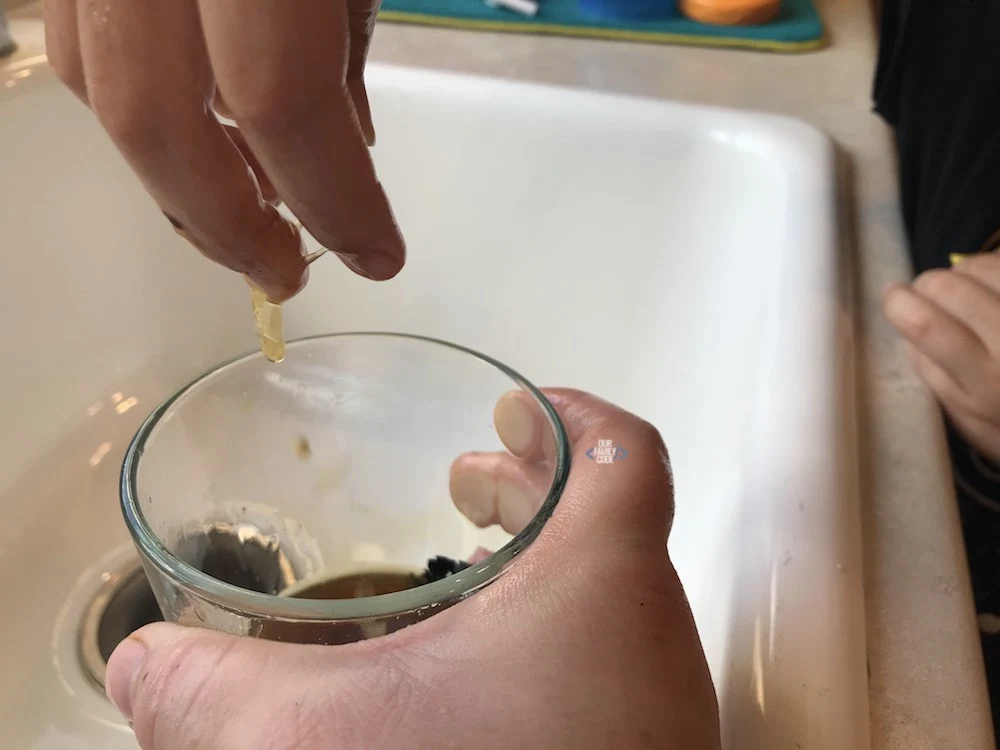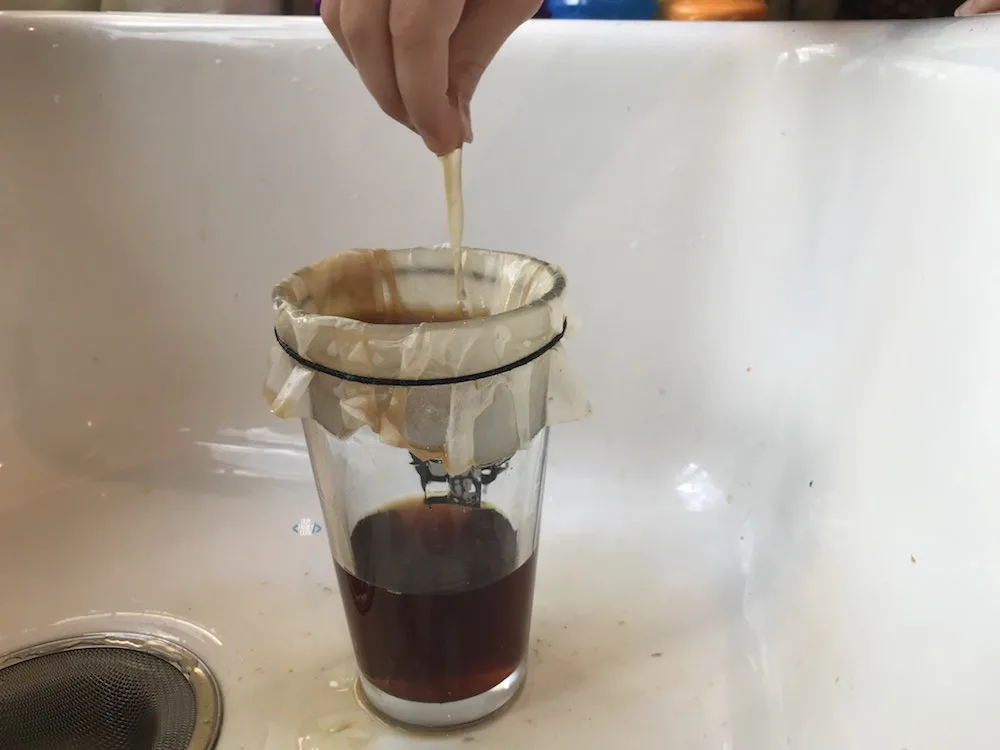 Let the egg strands dry and feel them again.
Make sure to wash your hands after touching the egg strands.
One thing we want to try is to see what happens if we leave the eggs in the tea overnight.
The Science Behind Spider Web Silk
The egg white in our activity forms strands that are similar to the fibers of a spiderweb. This is because egg whites contain albumin, a type of protein.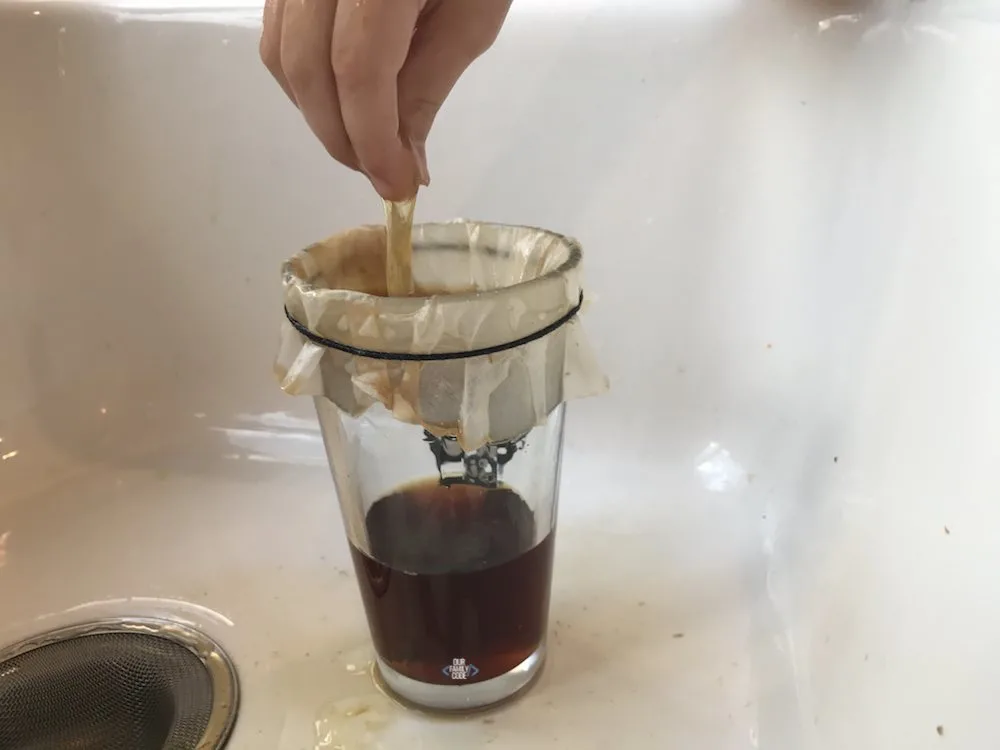 When the albumin comes in contact with chemicals in the tea (polyphenols), the albumin thickens. The strands of thicker protein are strong enough to remove the egg from the tea mixture.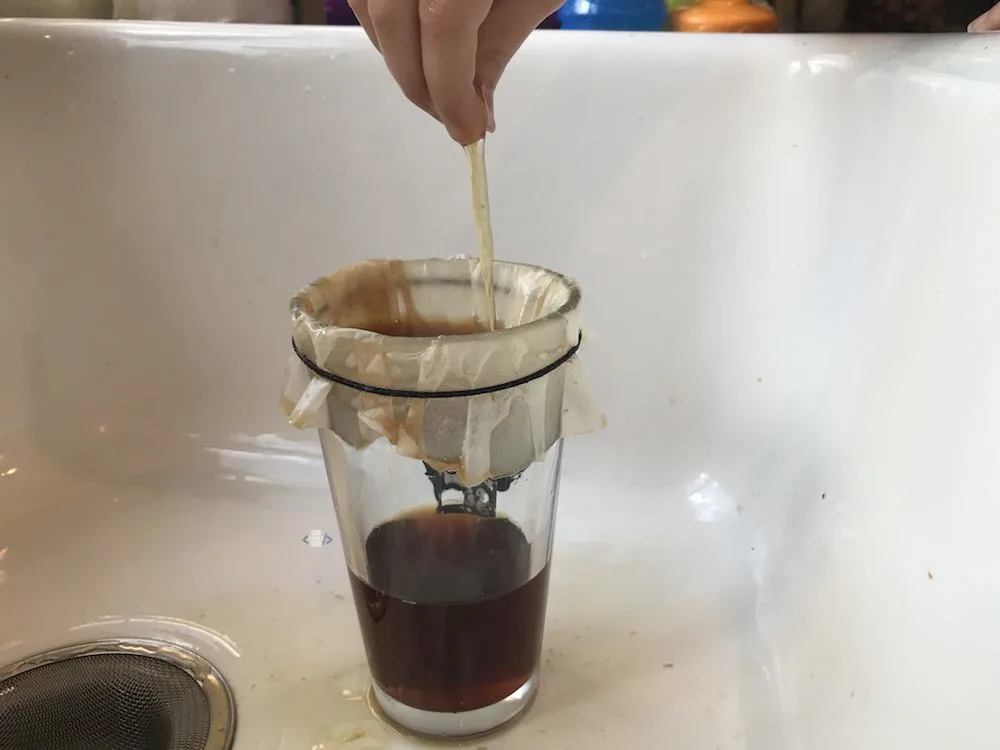 What are Spider Webs Made from?
Spider webs are made from silk, which is made from proteins similar to the albumin in the egg strands used in our activity.
Proteins are chemicals that are made by living things like animals or plants. We have lots of proteins in our body and each has a certain job.
Spiders make silk with a part of their body called a gland and they use their legs to pull it out of their bodies, which is called spinning. This is why we say spiders "spin silk".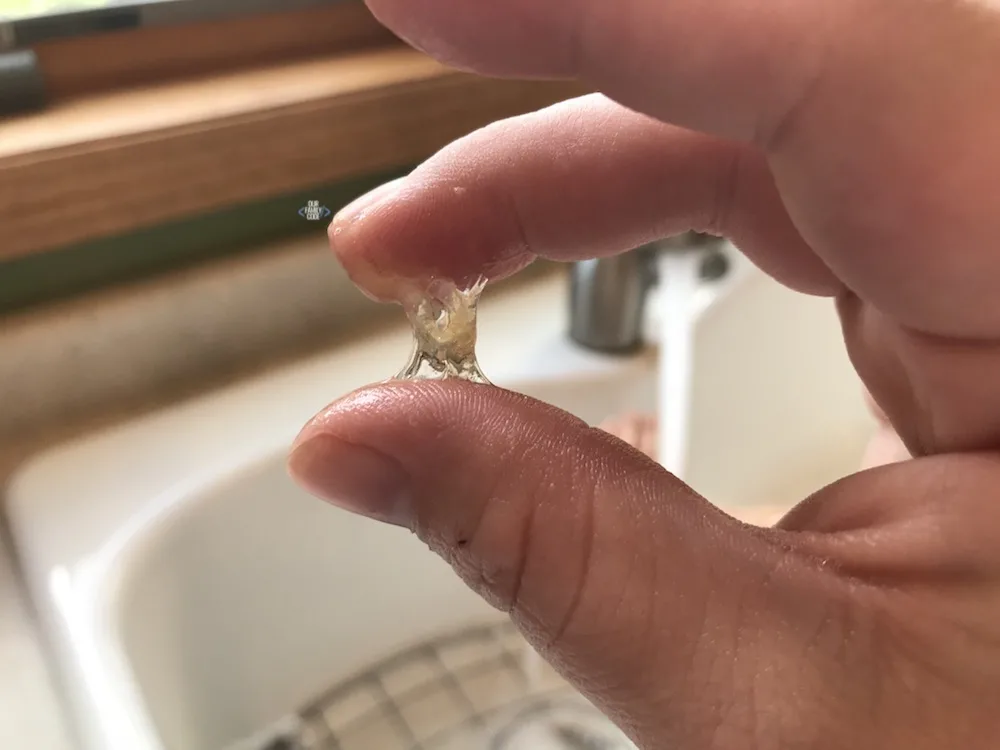 Find more spooky science!
SAVE THIS SPIDER WEB SCIENCE ACTIVITY!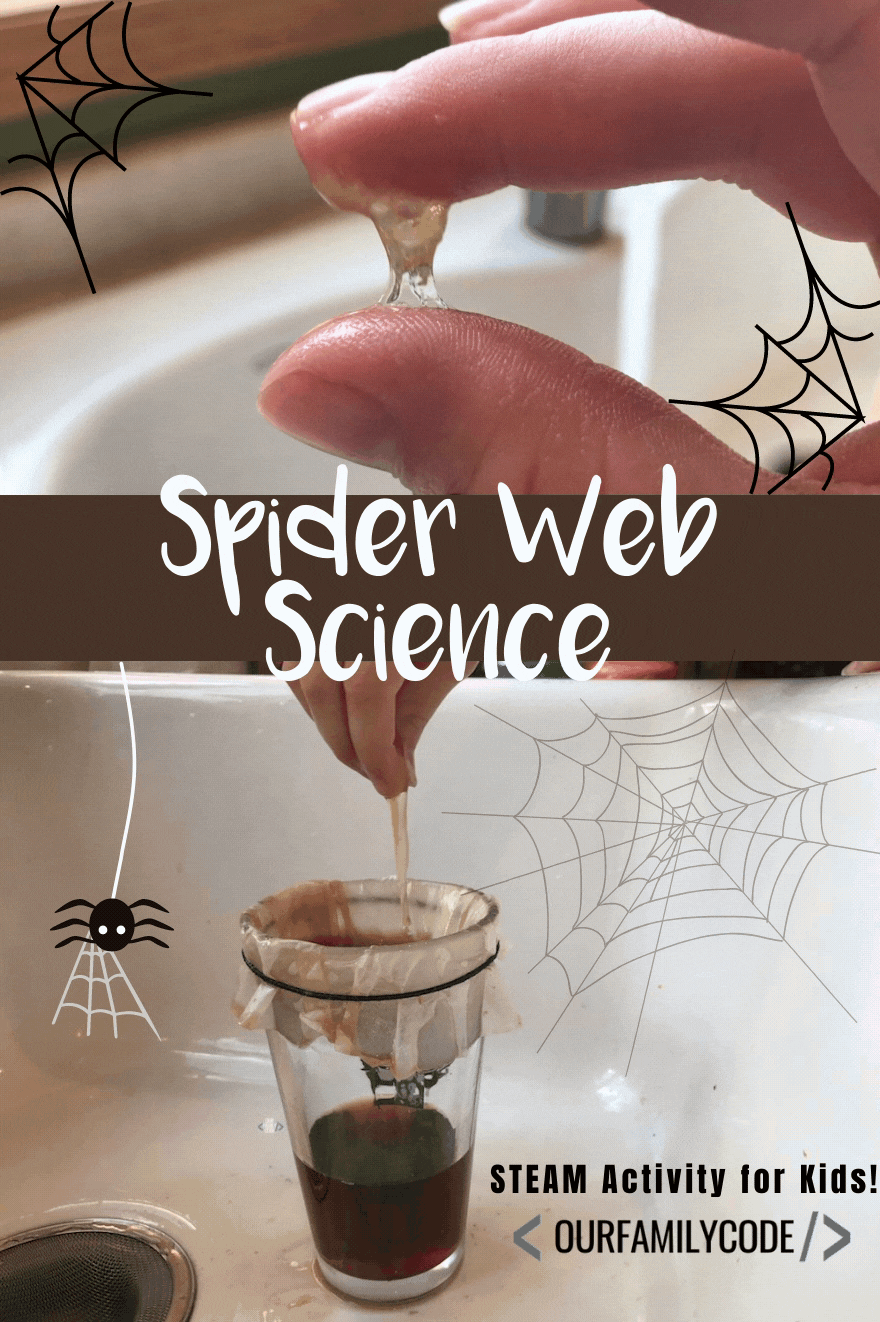 Find More Halloween STEAM Activities
Find some more Halloween STEAM activities for kids!
Meet Toni, the Maker Mom behind Our Family Code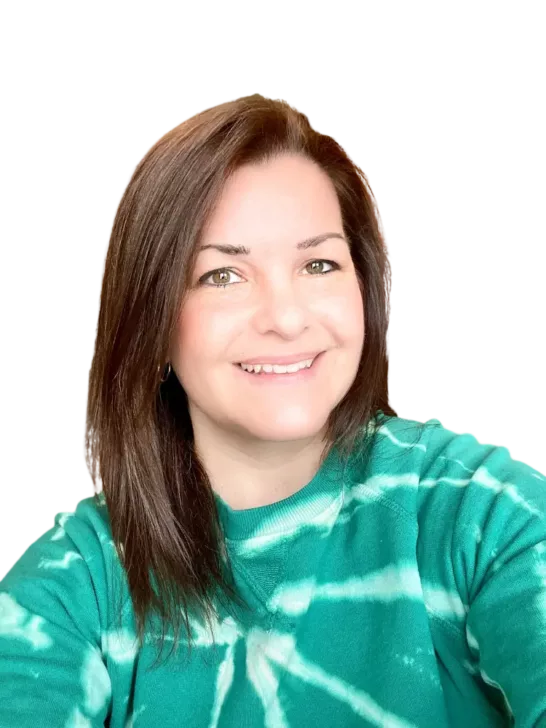 Hey there, I'm Toni! I'm a software engineer and Maker Mom that finds my joy in unleashing my children's curiosity by exploring STEAM concepts with my fantastic five!
When I'm not chasing toddlers or raising tweens, you can find me tearing things up and putting them back together over here at Our Family Code.
I am the owner and content creator of multiple educational websites designed to increase access to STEAM & STEM education with a focus on teaching computer science and coding to kids of all ages!
You can also find out more about me by visiting ToniGardner.com!