Learn how to make easy chalk pastel pumpkins with your kids by using a glue resist art method with only three supplies needed!
I did this project with my toddler! Yes, you read that right! I know what you are thinking…how in the world did I get a 2yr old to draw like that? It's all about controlling your kiddo's ability to scribble frantically with a 2-year old.
Creativity is contagious, pass it on.

Albert Einstein
The greatest thing about glue resist art is that it creates a border for your toddler to draw in. Believe me, my little Thea wanted to color all over the page.
She was super engaged in drawing the pumpkins though and found it easy to stay in the lines because she couldn't scribble fast outside of the lines.
Pair the glue border with a chalk pastel and you can blend away any crazy scribbles that don't make sense, which is totally fun for a toddler too. It's perfect!
What is Resist Art?
We love making resist art, especially low mess artwork like our crayon resist spiderwebs. Resist art is when two materials are used that repel or resist against one another.
You can use many different materials for resist art such as tape, glue, candle wax, crayons, rubber bands, and more!
How to Make Glue Resist Pumpkin Art
This was my first attempt at glue resist art with chalk pastels and it was so much fun. Even I enjoyed drawing and blending away to create the perfectly spooky pumpkin patch.
I am super creative, but I am not a very good artist! I'm shocked that I made such cool looking pumpkins!
This post contains affiliate links. As an Amazon Associate, Our Family Code earns from qualifying purchases. Please see our Disclosure Policy for more details.
Supplies to Make Chalk Pastel Glue Resist Pumpkins
This project can be made with supplies you probably have in your art supplies already! I love that my kids can just go to the art closet and make glue resist art with chalk pastels.
Make Chalk Pastel Glue Resist Artwork
Use a pencil to draw your desired shapes on construction paper. We drew a bunch of pumpkins.
I'm not a very good pumpkin drawer, but I managed to draw some pretty cute little pumpkins. I followed my circle method shown below!
Use glue (we used regular school glue) to trace over your pencil marks. Try to maintain a steady, consistent flow of glue.
This is great for older kids to do, but an adult should trace with glue if you are doing this project with kids younger than 6.
Let your glue dry! This is important, so do not skip this step.
I got a little impatient after 15 minutes and started my project and got some glue on my chalk, which wasn't fun to deal with on construction paper.
Start with a coloring your pumpkins. I used a darker base orange color and then I used a lighter orange to accent the dark.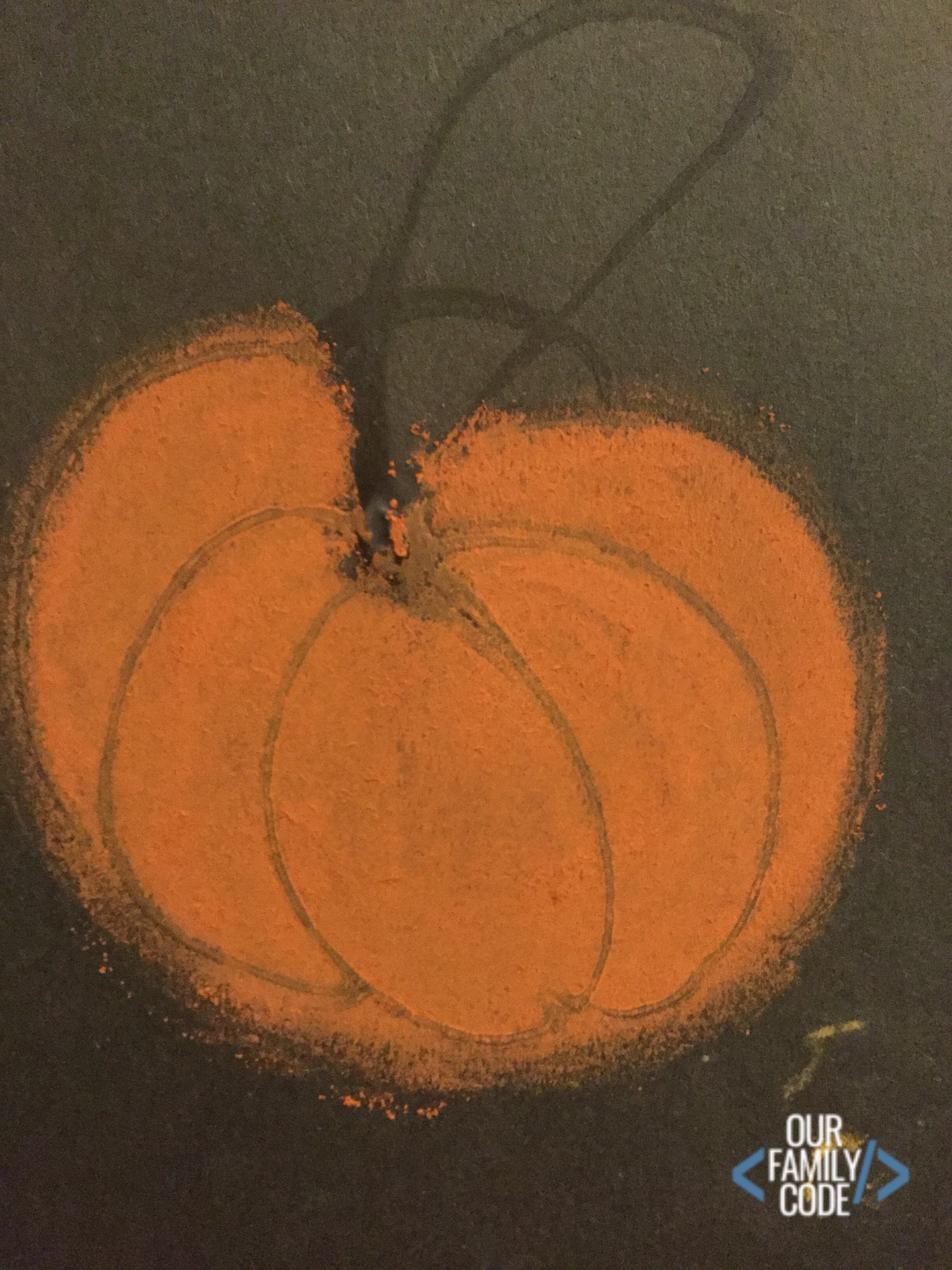 I chose to accent my pumpkins with a black chalk pastel and then blended it outward (don't blend over the orange too much) for a more eerie look.
Color your background and blend. I went back and touched up any orange spots that needed to be revisited before finishing up!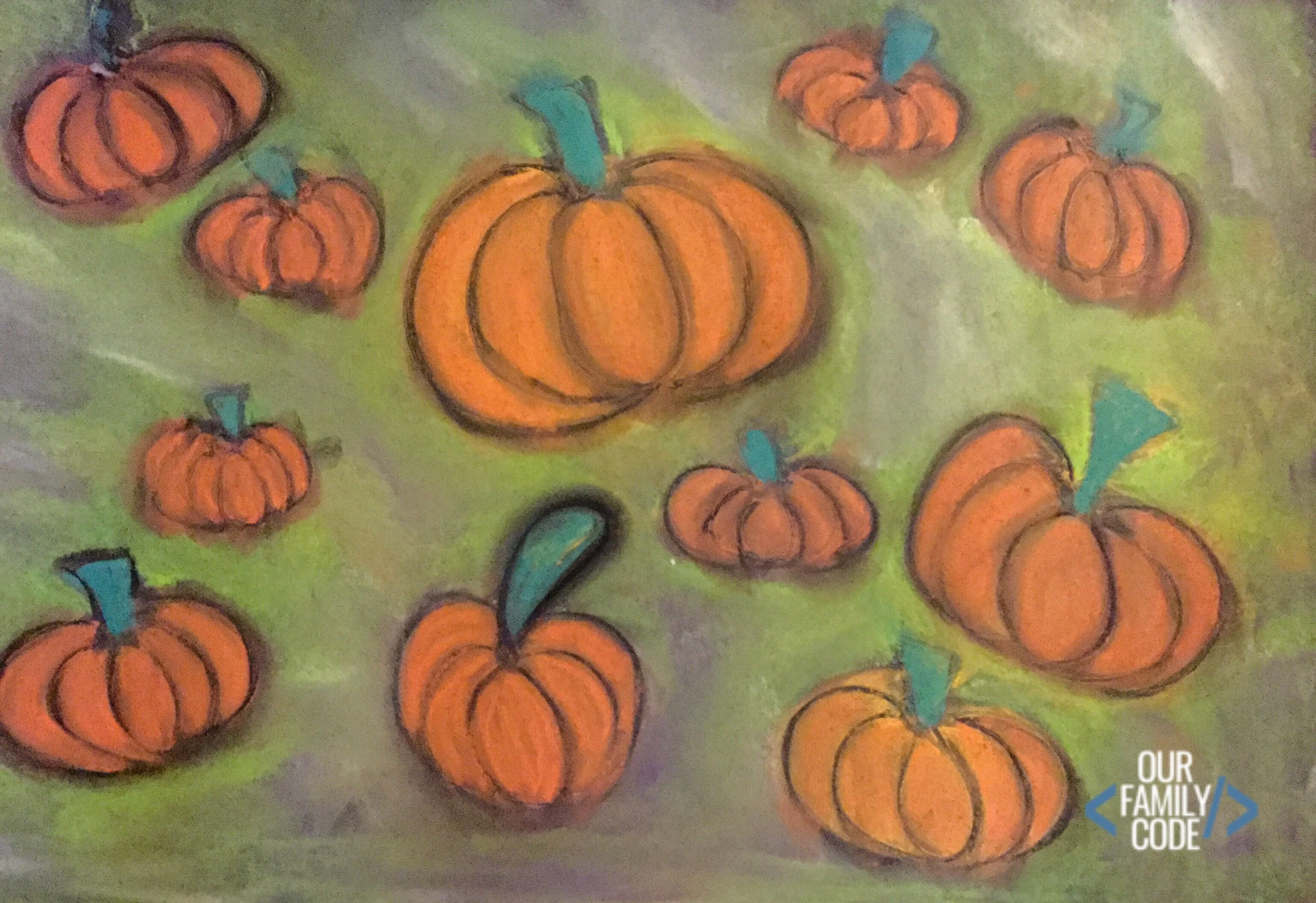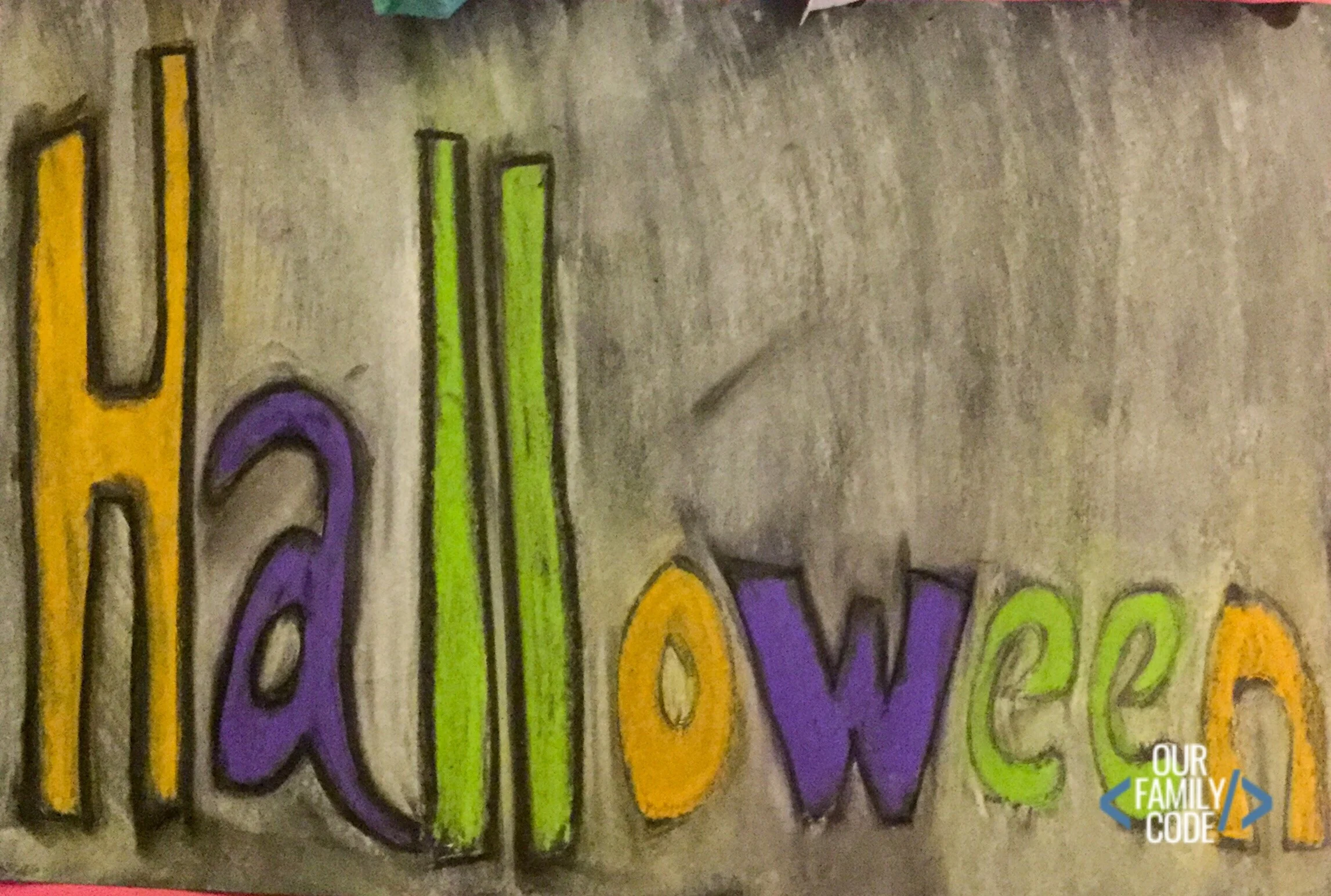 Check out these other great resist art projects for kids!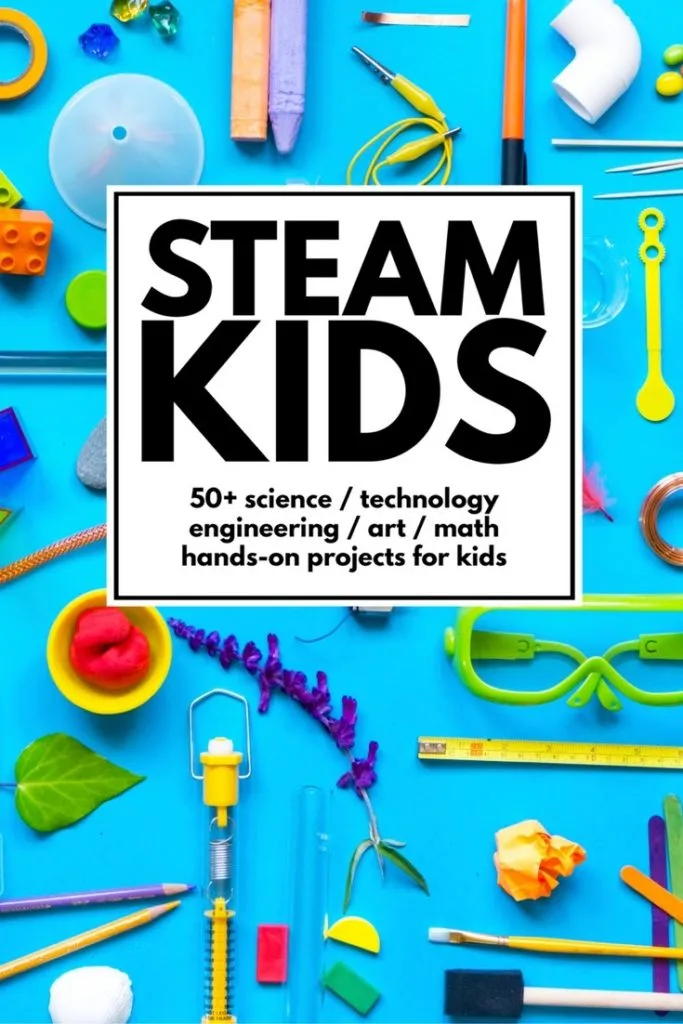 LIKE THIS PROJECT? PIN IT AND SHARE IT WITH YOUR FRIENDS!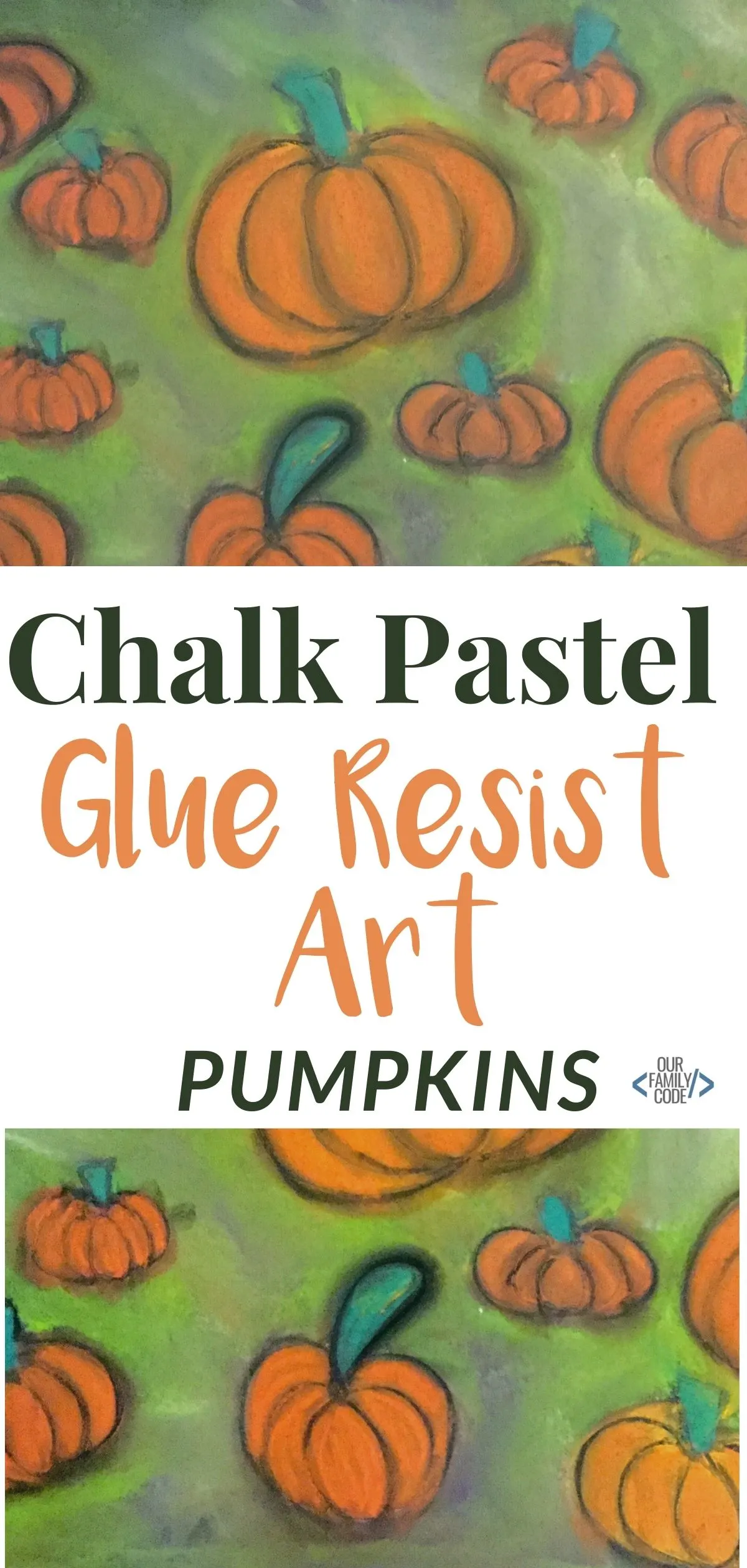 Meet Toni, the Maker Mom behind Our Family Code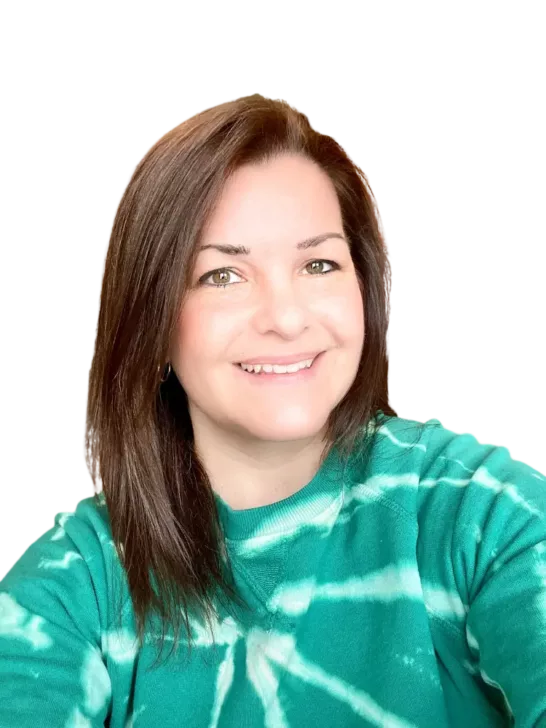 Hey there, I'm Toni! I'm a software engineer and Maker Mom that finds my joy in unleashing my children's curiosity by exploring STEAM concepts with my fantastic five!
When I'm not chasing toddlers or raising tweens, you can find me tearing things up and putting them back together over here at Our Family Code.
I am the owner and content creator of multiple educational websites designed to increase access to STEAM & STEM education with a focus on teaching computer science and coding to kids of all ages!
You can also find out more about me by visiting ToniGardner.com!