We combined optical illusion art with crayon resist art to make a super cool Halloween project for kids. Your kiddos can make a really cool spiderweb using a wax resist (crayon resist) art technique with a white crayon and some Bingo daubers!
Crayon resist art is a neat art project for kids of all ages, which is perfect for my large age span in my house. What I love about crayon resist (wax resist) art is that it's also a great science activity.
This post contains affiliate links. As an Amazon Associate, Our Family Code earns from qualifying purchases. Please see our Disclosure Policy for more details.
What is Crayon Resist Art?
Wax resist art is all the rage on Pinterest. Art made with two materials that repel or resist each other is called Resist Art. For our crayon resist art activity, we are using a white crayon and Bingo daubers in a range of colors. We love making fun projects with crayons, like our recycled crayon suncatchers, for example.
Materials Often Used to Make Resist Art
You can also make resist art with wax candles, tape, glue, rubber bands and more! We've also played with layers of paper to make a cute pumpkin painting for preschoolers and have made glue resist chalk pastel pumpkins that turned out pretty awesome!
What is Optical Illusion Art?
Optical Illusion Art (Op Art) is designed to trick the eye by combining and layering shapes, patterns, or lines. For our project, we chose to do a simple handprint op-art with lines.
You've probably seen projects like this all over Pinterest. It's a super popular project to do with kids because it's totally cool!
We wanted to combine our optical illusion art with crayon resist art instead of following the traditional method for creating optical illusion handprints.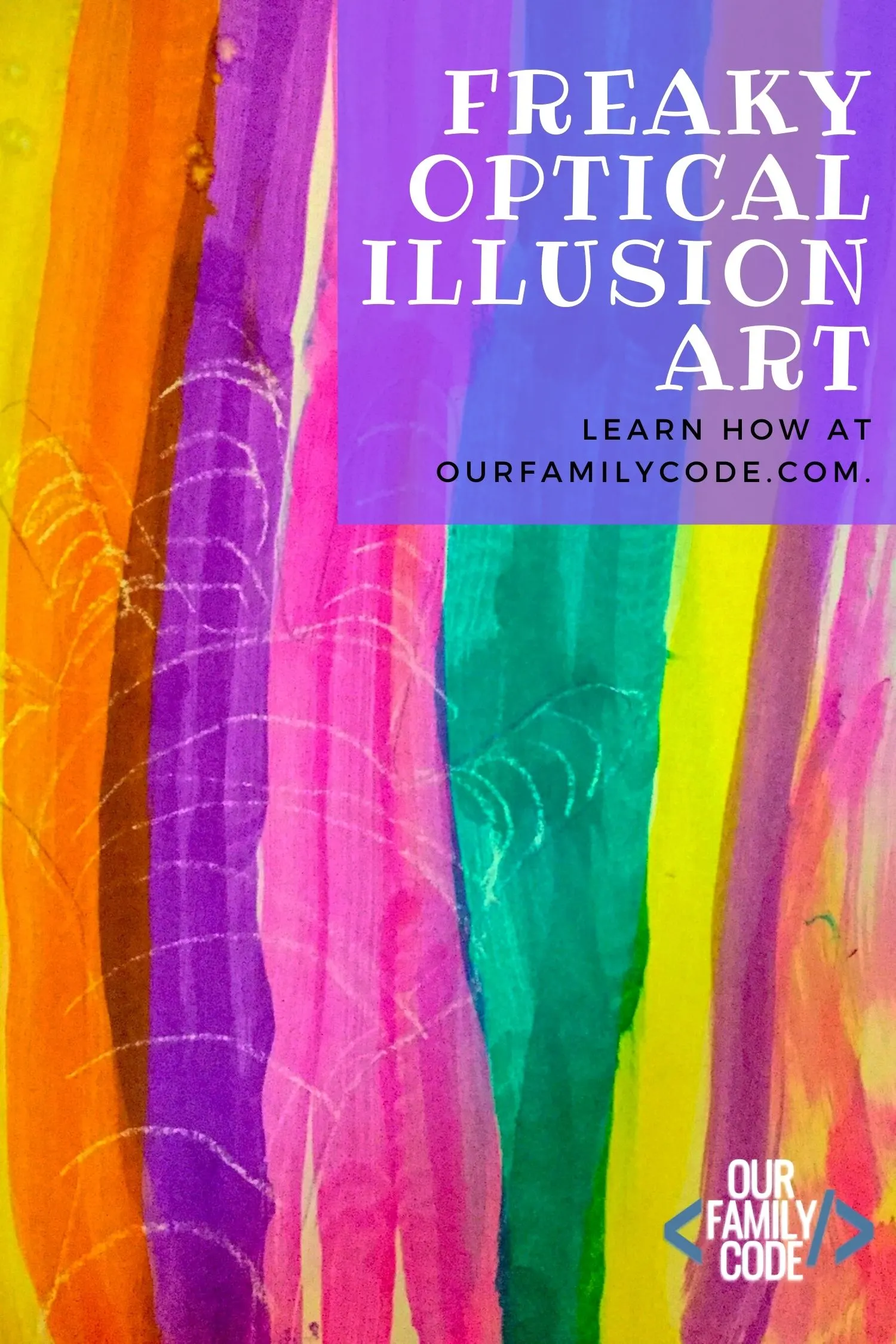 How to Make Optical Illusion Handprints
You can also make Op-Art handprints with markers and paper. To make optical illusion handprints, you can trace your hand, then use a ruler to make a series of straight lines across your hand.
You then use a black sharpie to make a curve from the start of one line, then up to the middle of the line above it, and then back down to the end of the first line as shown below.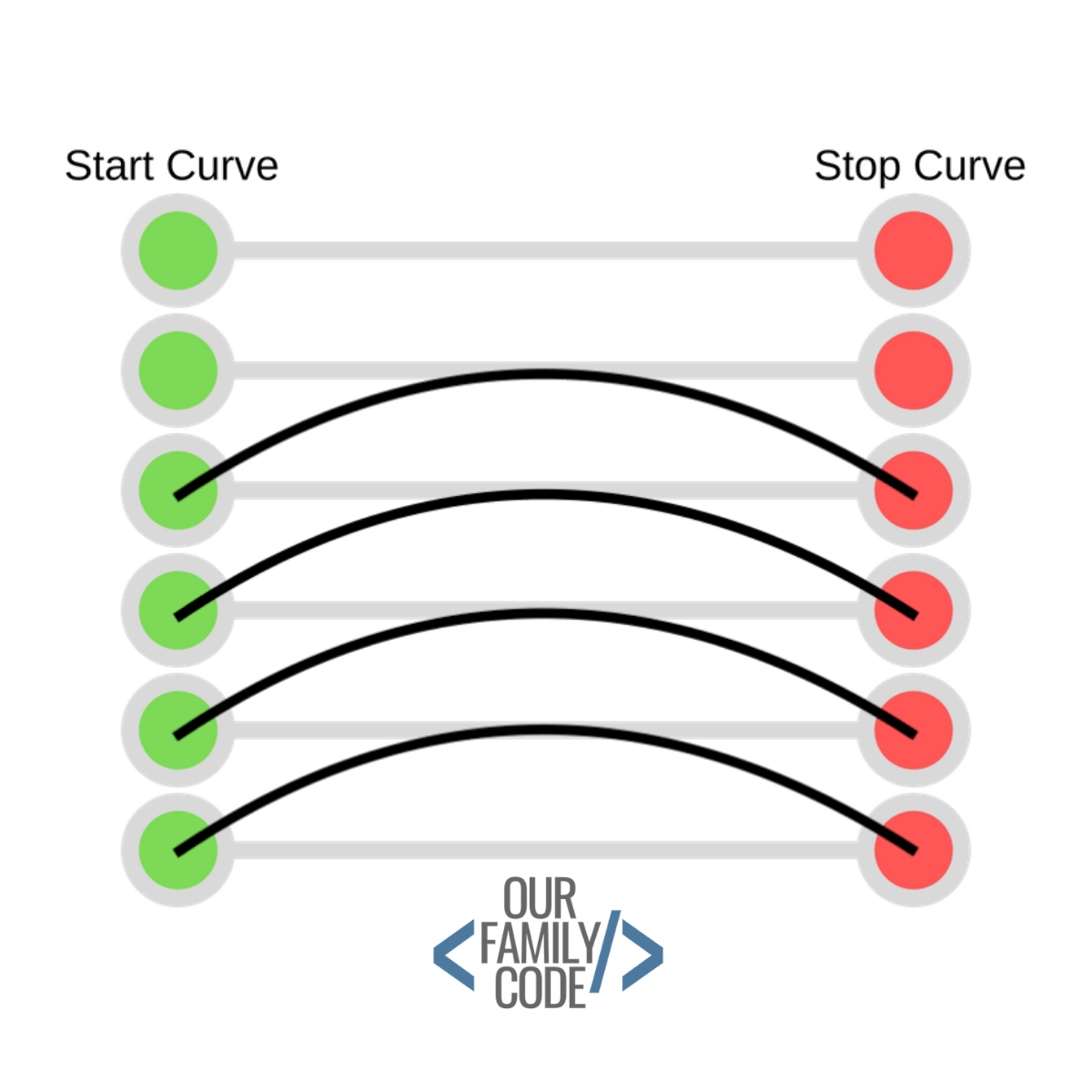 Supplies You Need to Make Crayon Resist Art
I always try to use supplies that I have on hand or that I've used for other projects. Crayon resist art is super easy and can be done with some basic art supplies that you probably already have at home.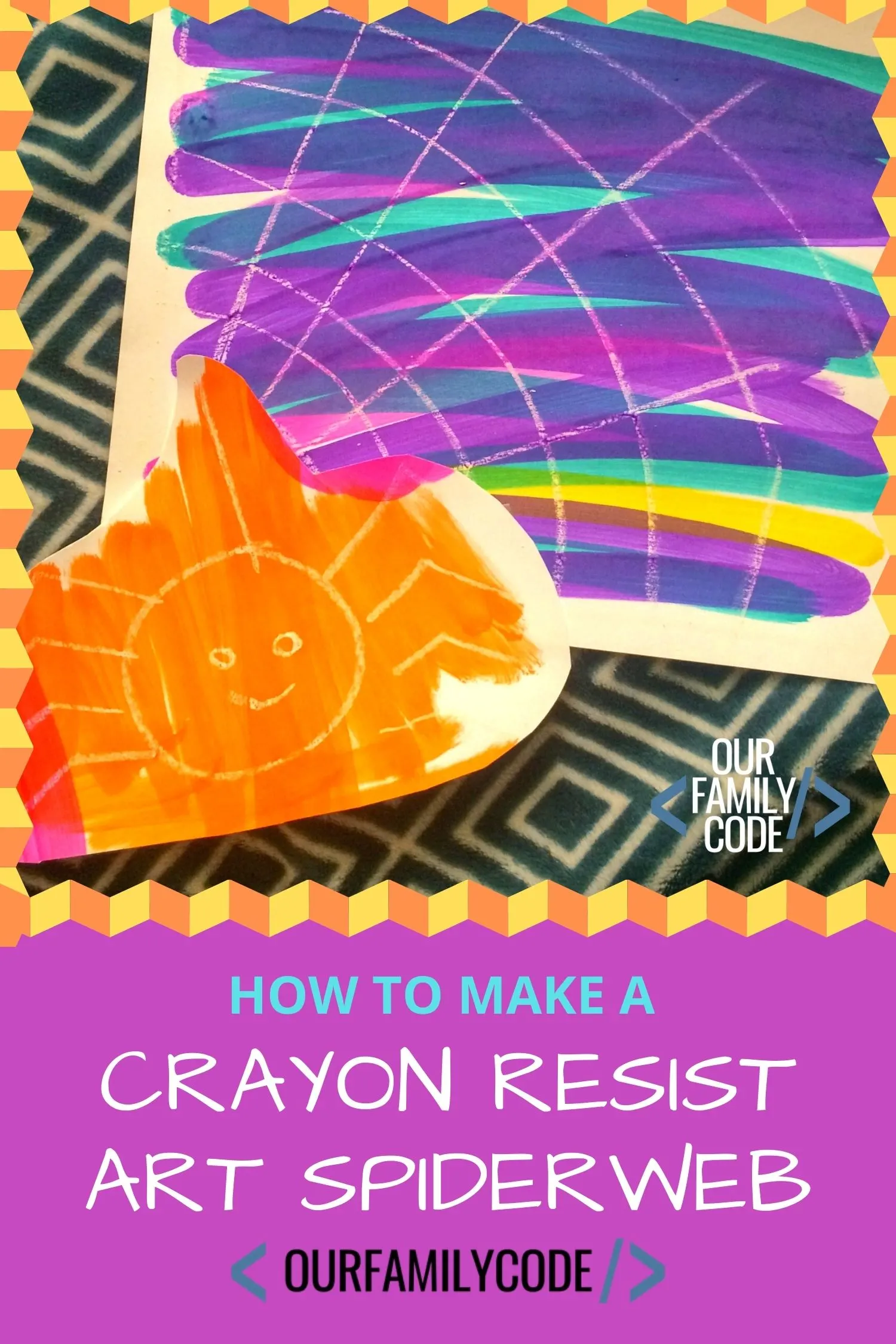 It's Super Easy to Make Resist Art with a Crayon and Bingo Markers
Use your white crayon to draw an image of a spiderweb or trace your hand. You won't be able to see what you are writing because of the white crayon on white paper, which might be challenging for a young child. It's okay to make mistakes! My 10yr old gave herself 6 fingers!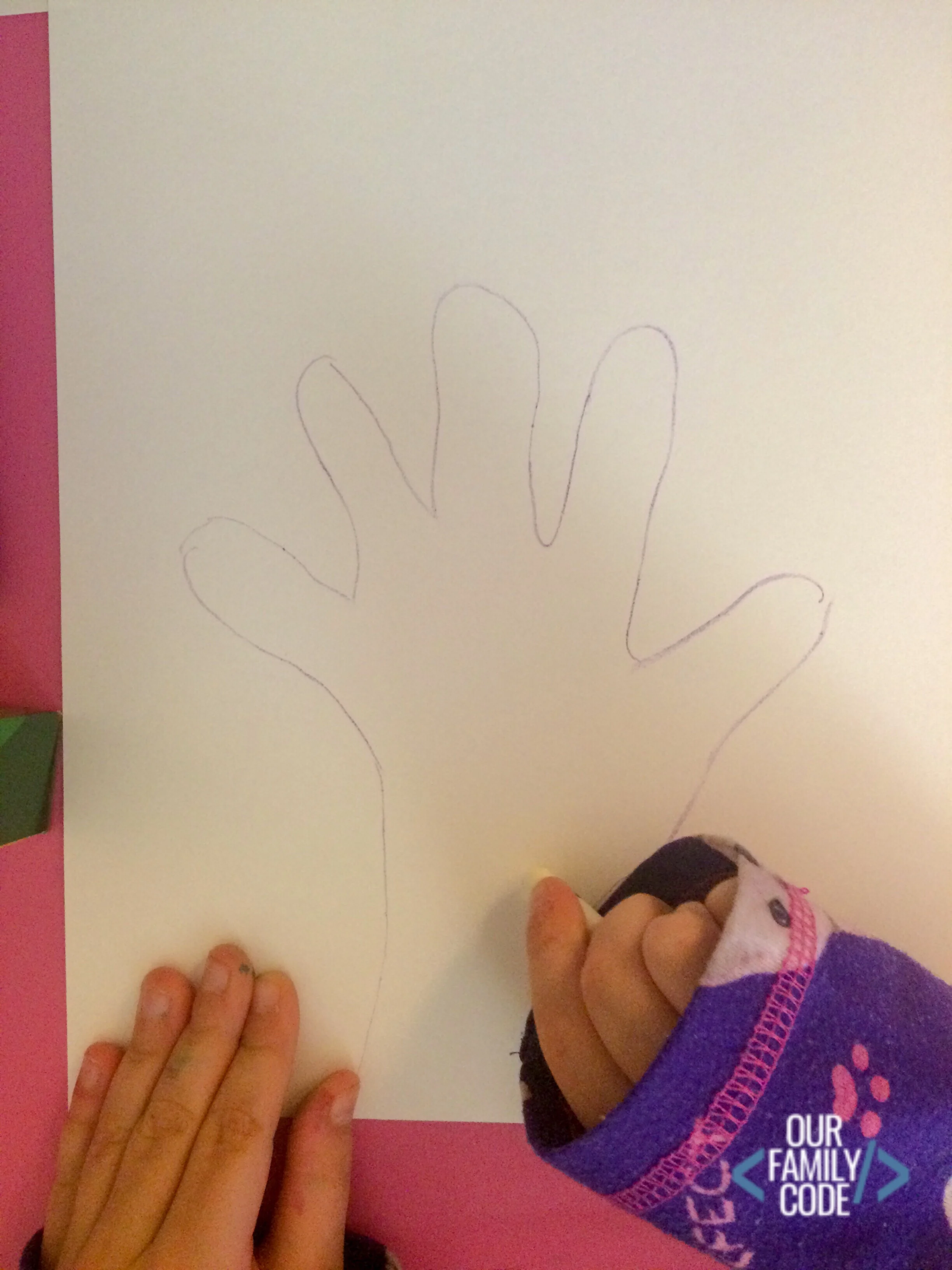 To make our creepy optical illusion handprints, we drew lines across our fingers and hand with a slight arch. Draw horizontal arches all the way up the hand and fingers.
Use your bingo markers to color over the image. You may need to wipe any excess ink off of you push too hard, but we found that our markers dried super fast.
The girls colored until they revealed their drawing. It was so fun to see Science at work in our resist art! Our final results turned out beautiful!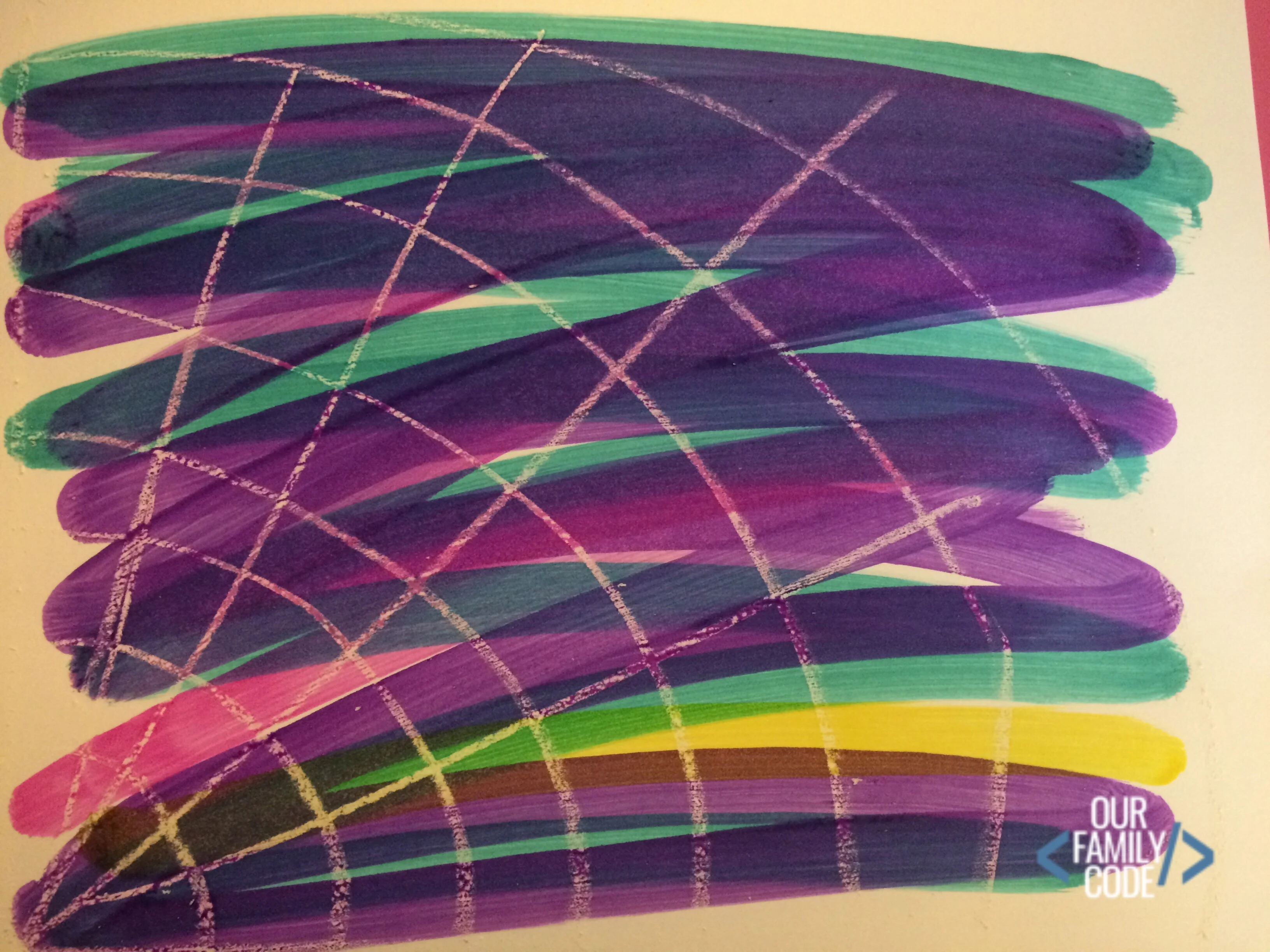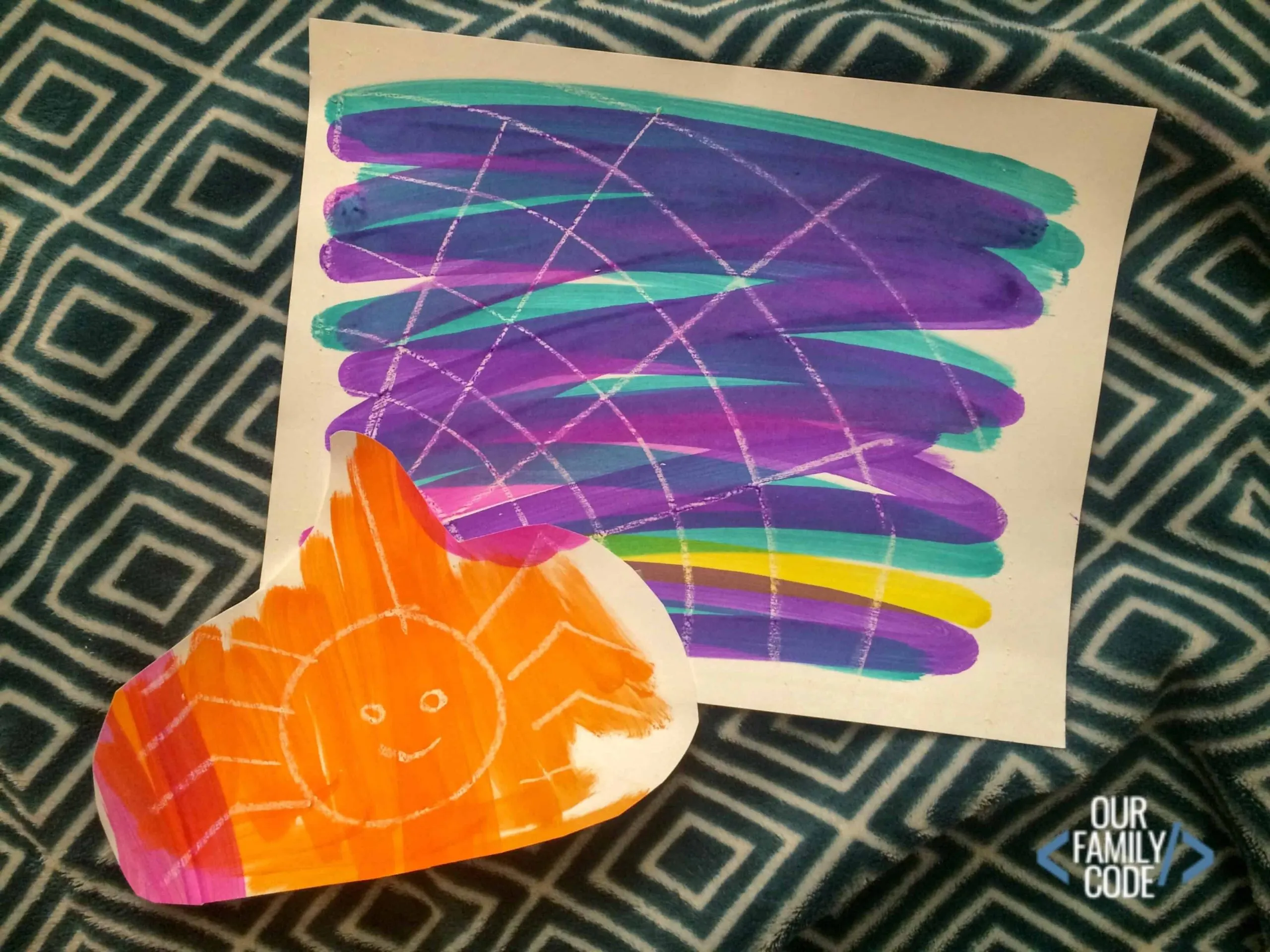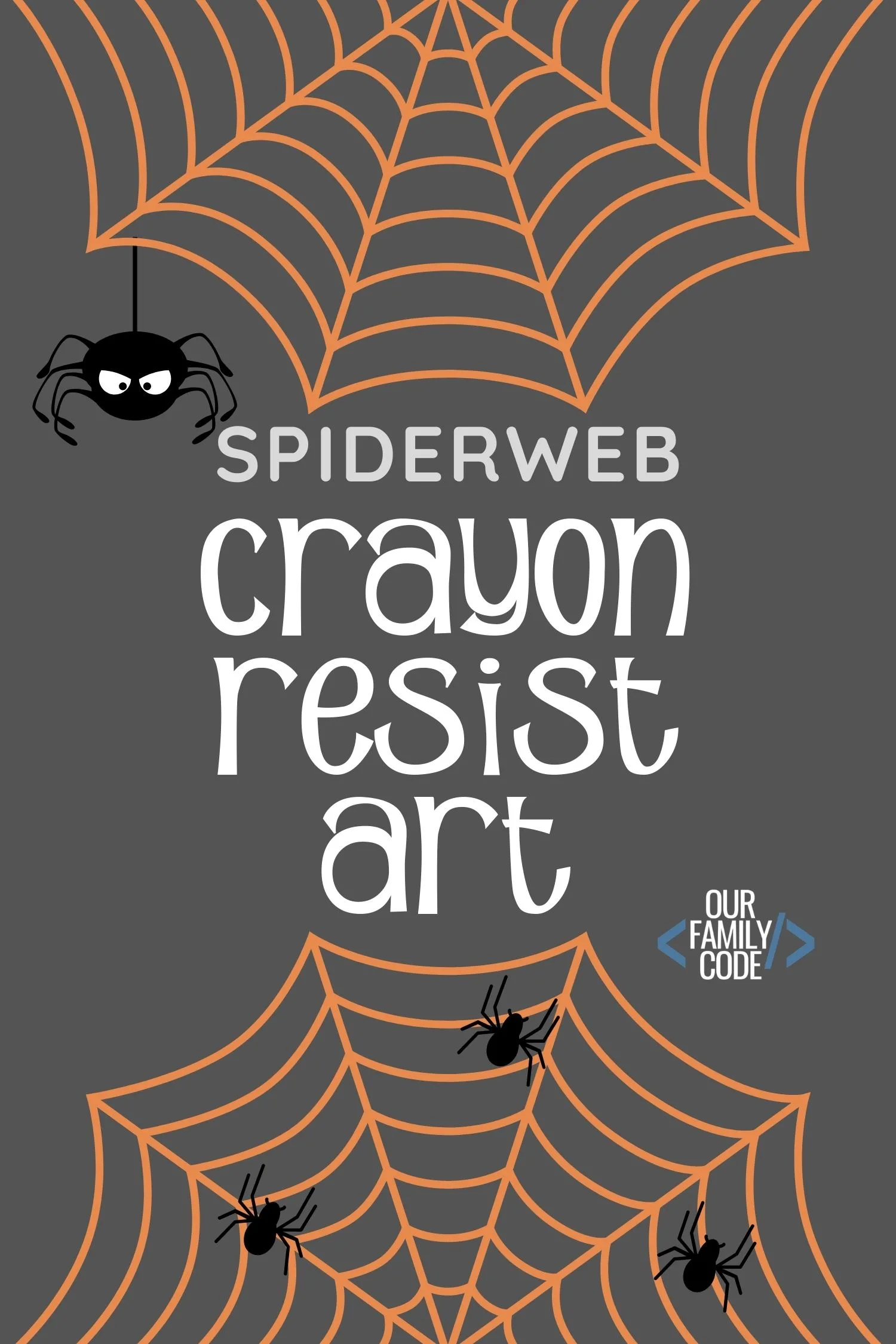 Find More Halloween STEAM Activities
Find some more Halloween STEAM activities for kids!
Meet Toni, the Maker Mom behind Our Family Code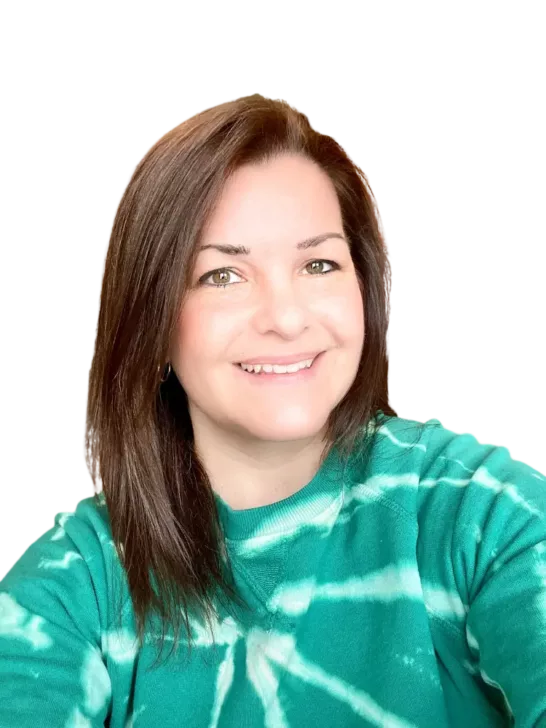 Hey there, I'm Toni! I'm a software engineer and Maker Mom that finds my joy in unleashing my children's curiosity by exploring STEAM concepts with my fantastic five!
When I'm not chasing toddlers or raising tweens, you can find me tearing things up and putting them back together over here at Our Family Code.
I am the owner and content creator of multiple educational websites designed to increase access to STEAM & STEM education with a focus on teaching computer science and coding to kids of all ages!
You can also find out more about me by visiting ToniGardner.com!