This oil resist Escher tessellation art is a great way to combine science, art, and math into one masterful activity for kids!
We put the Art in STEAM at our house! My girls are super creative and adding Art into complex science and math concepts helps to make them much more tangible and even more fun!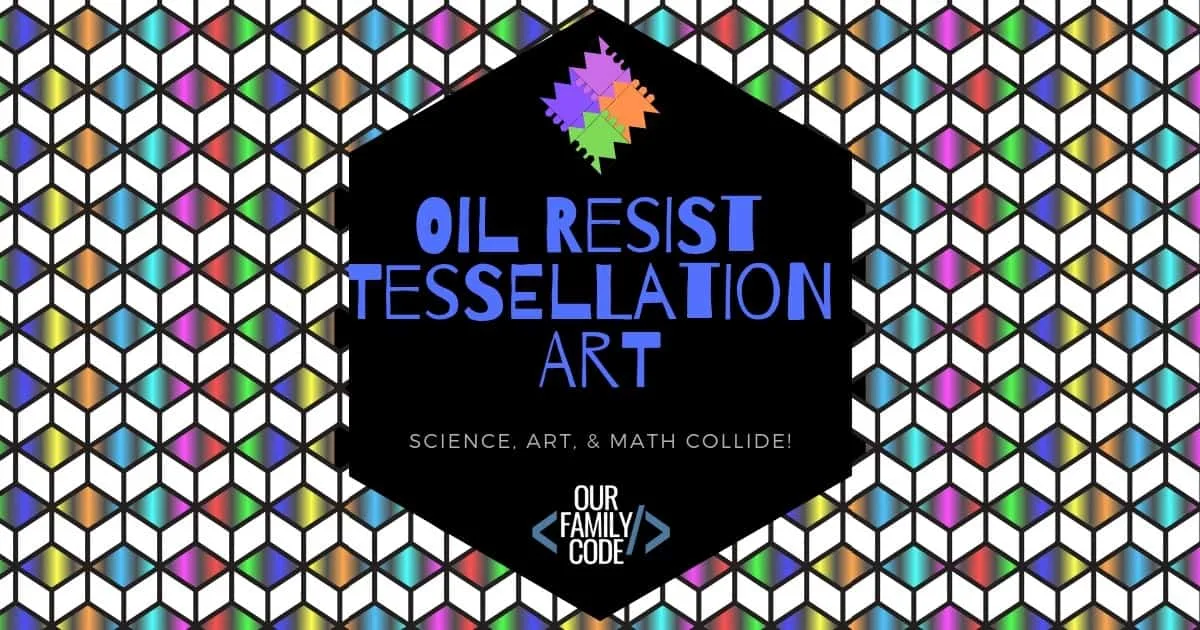 Making tessellation art is one of the few things I remember from my elementary school art days so many years ago because it was pretty amazing!
My mom still has my art at her house because it turned out so cool! We had to give it a shot at our house and we added a twist because that's what we do!!
What is an Escher Tessellation?
An Escher tessellation is created when a shape is repeated over and over again in pattern that fit together with no gaps or overlapping.
Some real life examples of tessellation include checkerboard patterns, quilts, or honeycombs. Some examples of tessellation art are below!
What is Resist Art?
We love making Resist art, especially low mess artwork like our chalk pastel glue resist lion and oil resist Disney Frozen snowflakes. Resist art is when two materials are used that repel or resist against one another.
You can use many different materials for Resist art such as tape, glue, candle wax, crayons, oil pastels, rubber bands, and more!
This post contains affiliate links. As an Amazon Associate, Our Family Code earns from qualifying purchases. Please see our Disclosure Policy for more details.
Why STEAM Activities?
STEAM is the abbreviation for Science, Technology, Engineering, Art, and Math.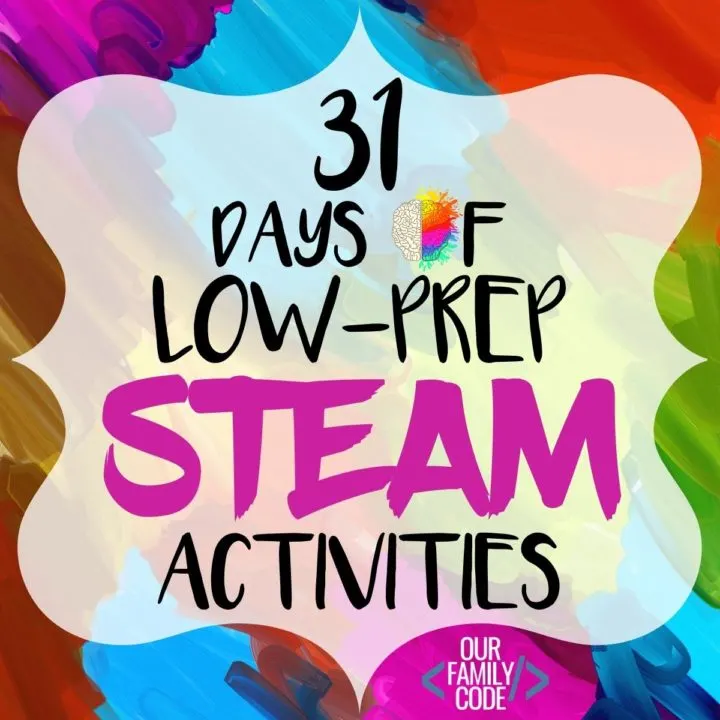 STEAM, like STEM, is an integrated approach to learning that encourages learners to make connections between the concepts they are learning and how they apply them to real-world problems.
STEAM helps students ask questions, problem solve, think creatively, and produce innovative solutions. Many schools have adopted STEAM learning activities into their curriculum, but it's never too early to start building critical thinking skills.
We love to learn through play at our house and have a blast doing activities for toddlers all the way to tweens!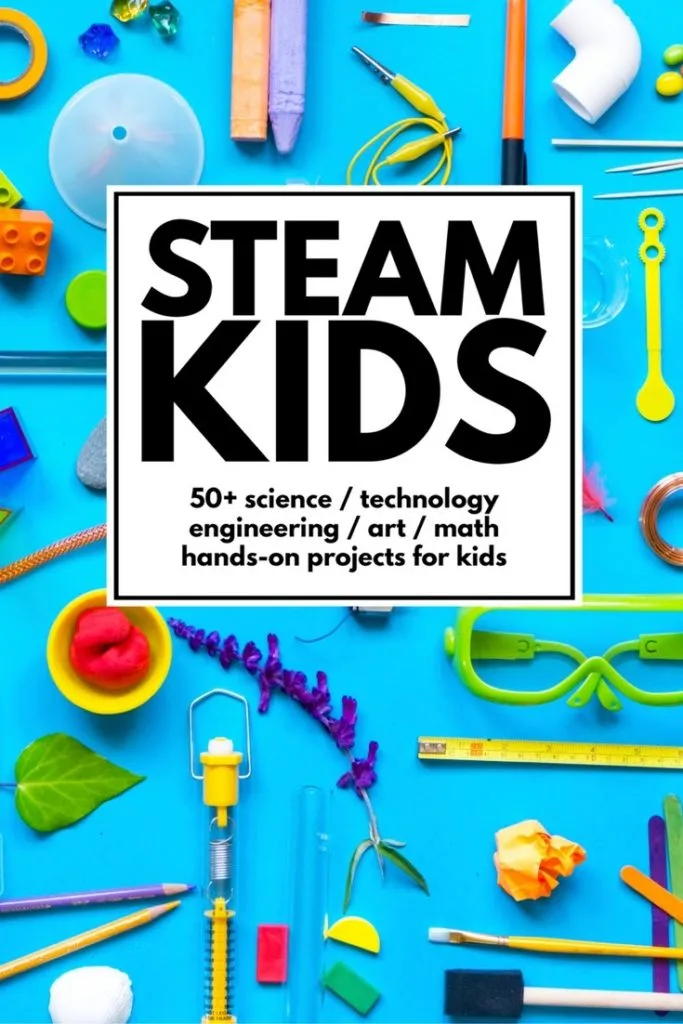 Oil Resist Tessellation Art Materials
Oil Pastels (We love Crayola oil pastels!)
Paper
Pencil
Scissors
Index card
Transparent tape
Tessellation Design Worksheet (grab this at the end of the post!)
Oil Resist Tessellation Masterpieces
Use the tessellation design worksheet to come up with some ideas for your tessellation.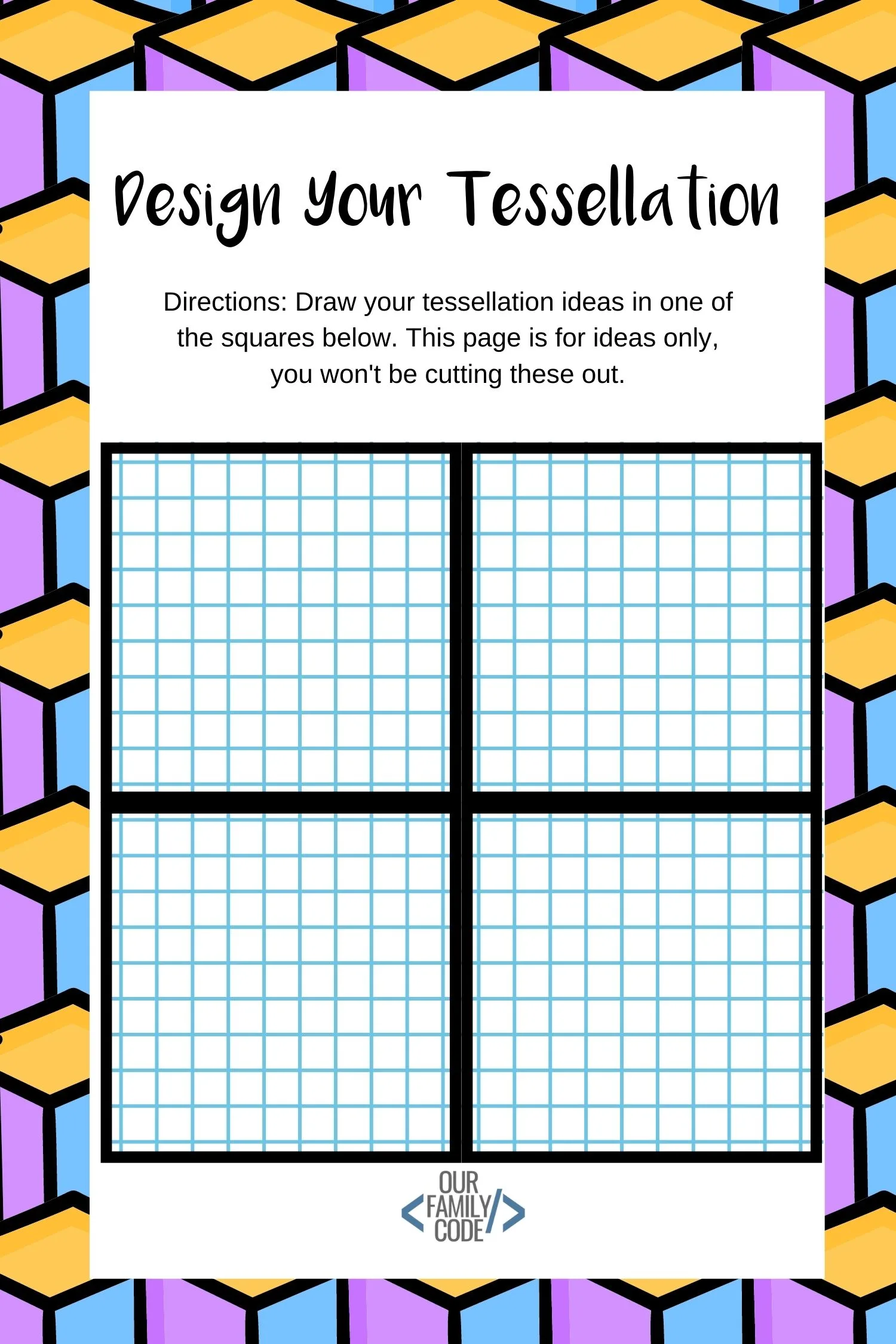 Grab an index card, fold it diagonally to create a square, and cut off the remaining edge. Follow the steps to create a translation tessellation.
A translation tessellation is created by trimming from one side and moving that piece to the opposite side.
The trick is to make sure that your piece and the empty spot you took it from line up! See the image below for a visual step-by-step.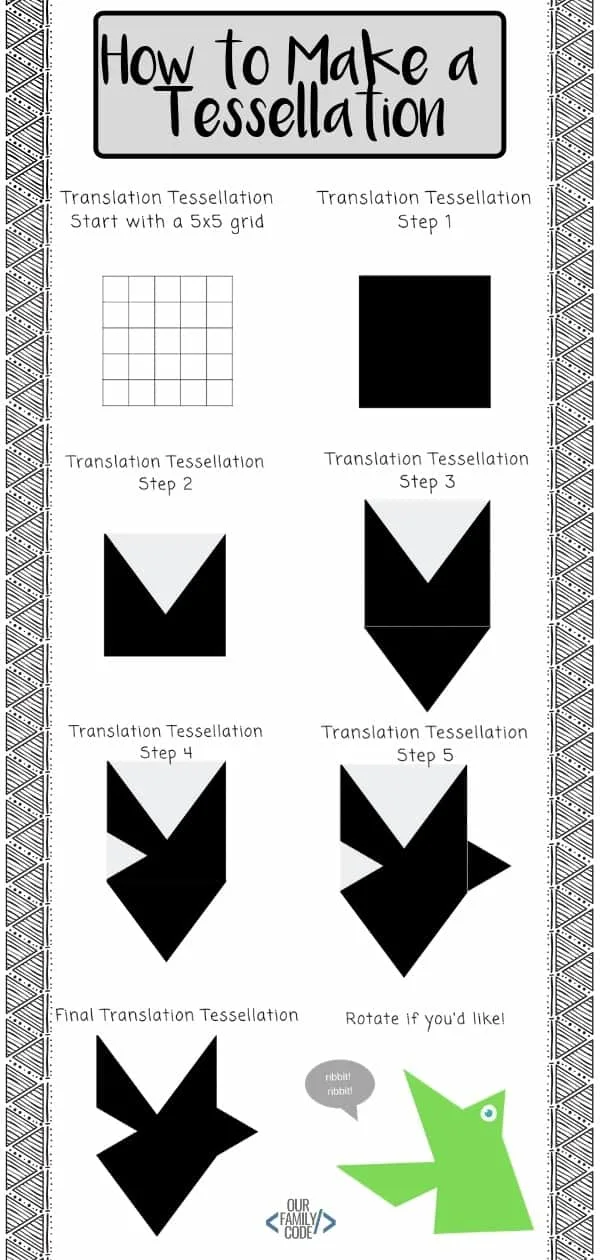 When you finish your tessellation, you should have something like this: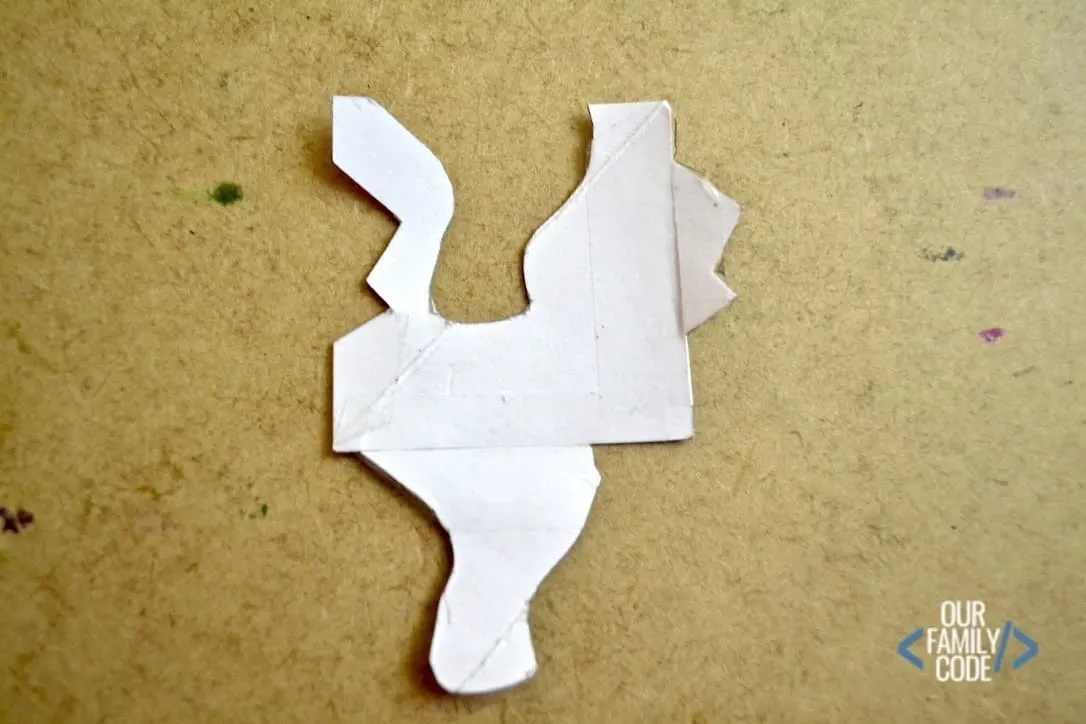 It is best to use a pencil to outline your tessellation across your entire paper. Make sure your pattern doesn't overlap.
We ran into some issues with ours, which is why parents should help with younger kiddos! Just use your eraser and redo those areas.
Outline your pencil with black oil pastel. This will keep your chalk pastels from blending together when you add color.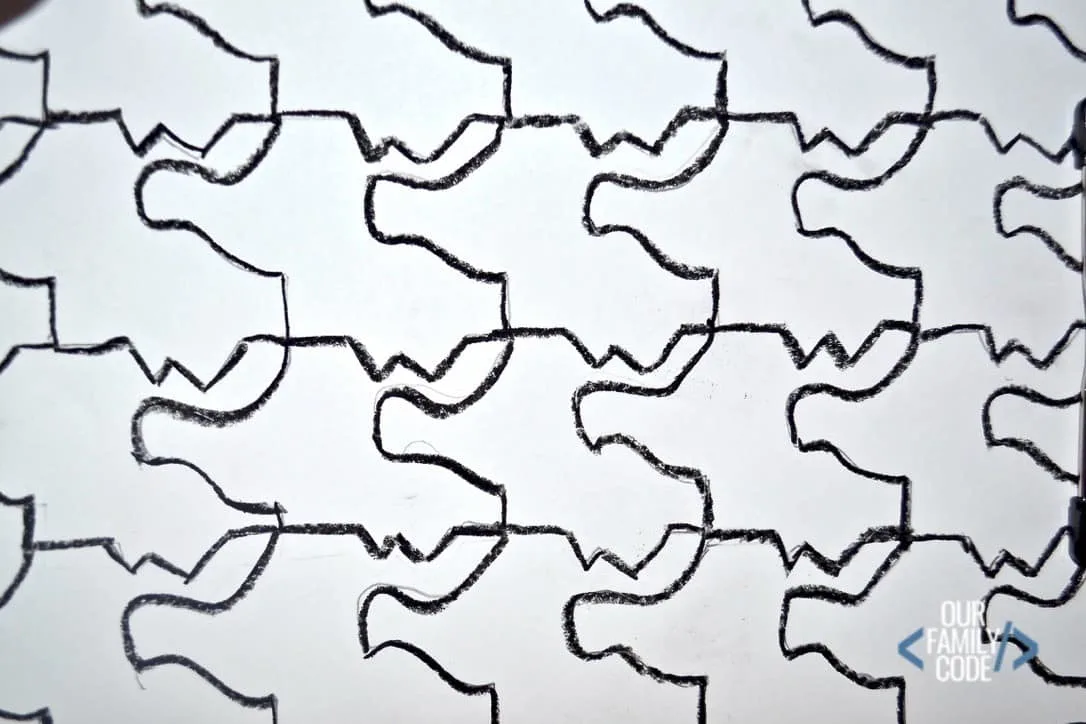 Find the image in your tessellation art. Our art reminded us of seahorses, so we turned our paper around and then chose a color scheme that we liked.
Color your tessellation art. Make sure to alternate your colors in order to give your art depth and variety.
As you color with your chalk pastel, make sure to blend your color within the black oil pastel border.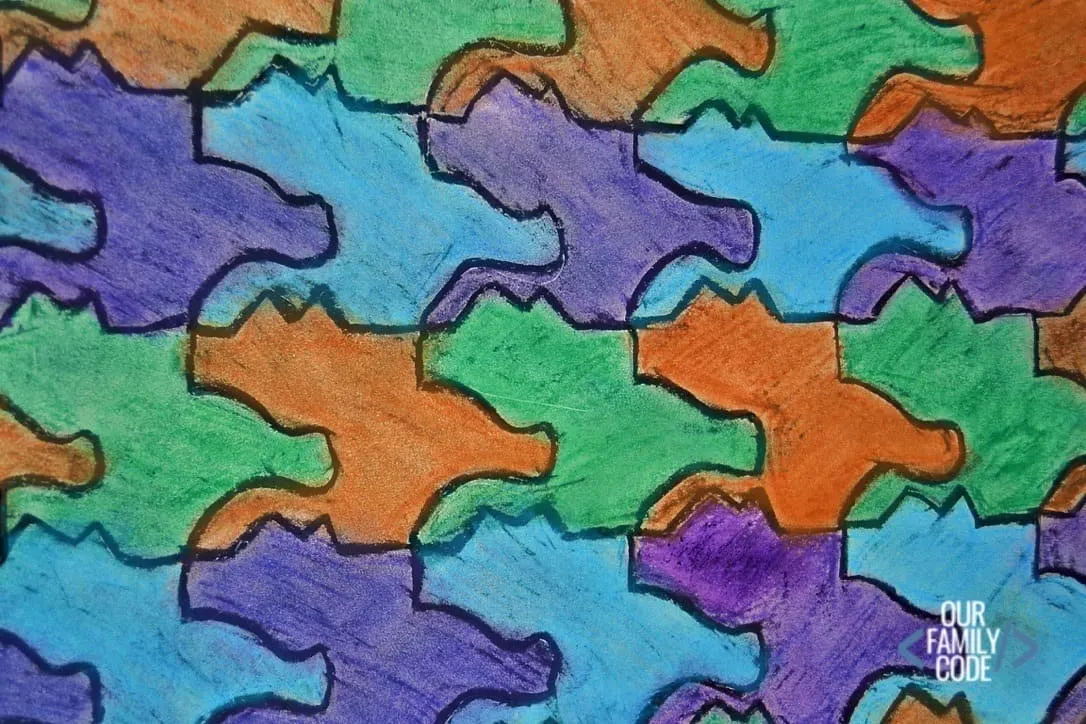 Retrace your black oil pastel again to finish off your work!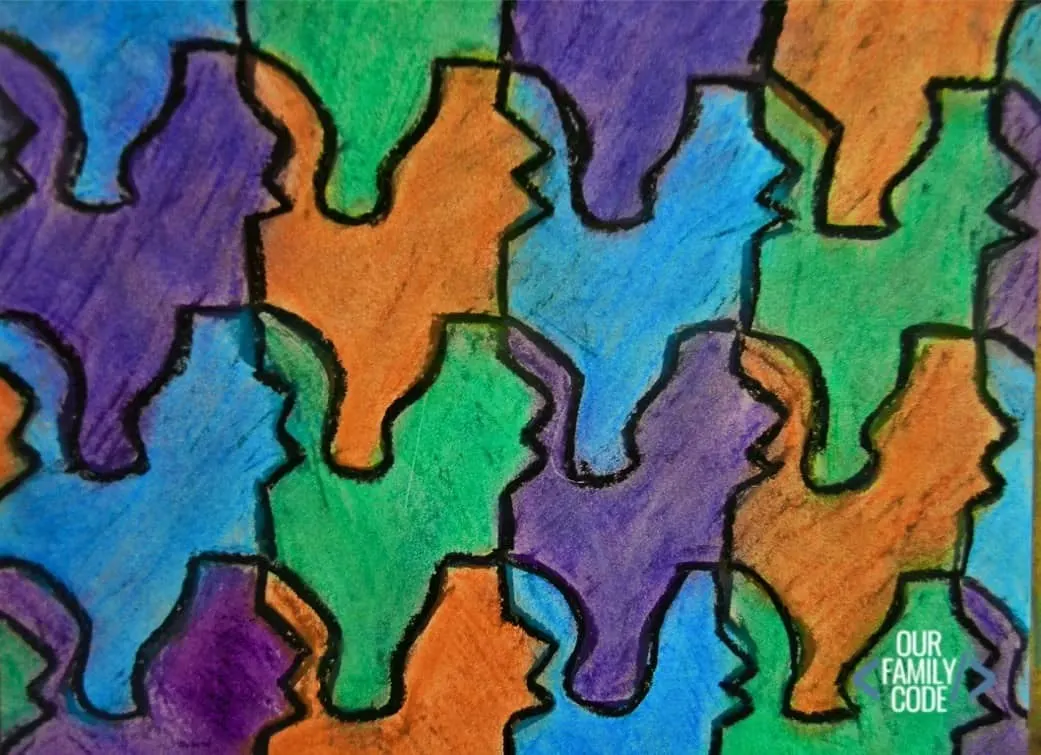 Frequently Asked Questions about Escher Tessellations
What is an Escher Tessellation?
Escher tessellation art is created when a shape is repeated over and over again in pattern that fit together with no gaps or overlapping.
What are some natural examples of tessellations?
Some real life examples of tessellation include checkerboard patterns, quilts, or honeycombs.
What are 3 types of tessellations?
There are three types of tessellations: translation, rotation, and reflection.
What shapes cannot tessellate?
Shapes like ovals and circles cannot tessellate.

Want to connect this Tessellation STEAM activity with other STEAM buckets? Check out these ideas!
Science – Try to find items in nature that have tessellations such as honeycombs.
Technology – Research artists that create tessellation art online. Create a digital tessellation.
Engineering – Try to find items in architecture that have tessellations such as building designs.
Art – In this project, you created tessellation art! Try to find different shapes and create a unique masterpiece!
Math – Discuss symmetry and geometric shapes and patterns while doing this project.
Some Books to Read with Your Activity
We love incorporating books into our activities. Here are some great books about math to read with your activity!

31 Days of Low-Prep STEAM Activities for Kids
This activity is part of our 31 Days of Low-Prep STEAM Activities for Kids. Every activity focuses on each of the buckets of STEAM (Science, Technology, Engineering, Art, & Math) although these integrated projects fit in more than one bucket.
You and your kiddos are going to love all of the activities that we have in store! Visit the 31 Days of Low-Prep STEAM Activity hub and pin it, so you can come back and visit it daily!
PIN THIS IMAGE TO SHARE THIS LOW-PREP STEAM ACTIVITY!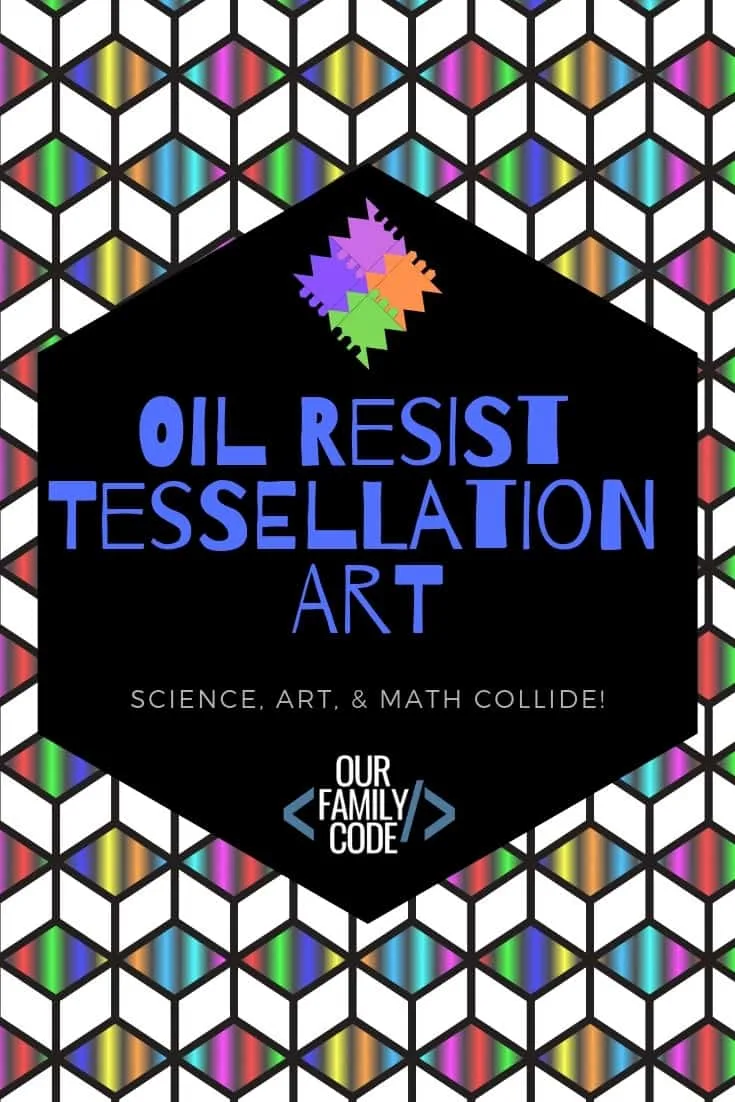 Math + Art Activities
Math + Art activities are our jam! Find more Math + Art + Tech activities!
Meet Toni, the Maker Mom behind Our Family Code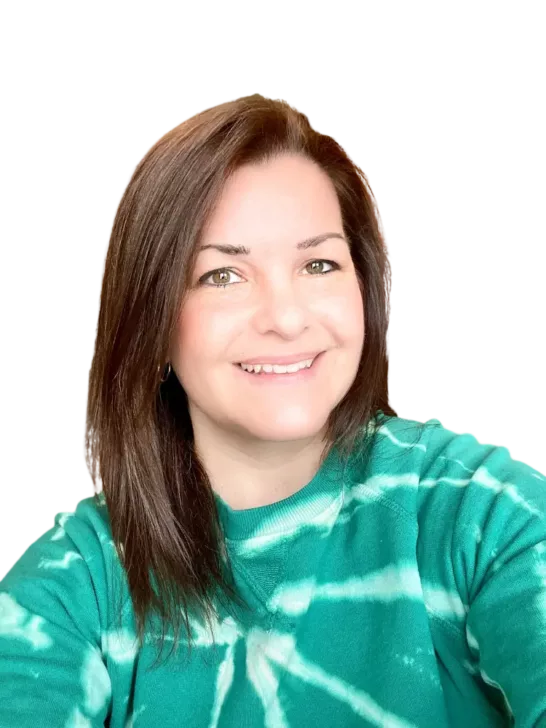 Hey there, I'm Toni! I'm a software engineer and Maker Mom that finds my joy in unleashing my children's curiosity by exploring STEAM concepts with my fantastic five!
When I'm not chasing toddlers or raising tweens, you can find me tearing things up and putting them back together over here at Our Family Code.
I am the owner and content creator of multiple educational websites designed to increase access to STEAM & STEM education with a focus on teaching computer science and coding to kids of all ages!
You can also find out more about me by visiting ToniGardner.com!