This pumpkin balance activity is great for kids of all ages! Can you complete the Balancing Pumpkins STEAM Challenge? How many pumpkins can you stack?
This pumpkin balance activity helps develop hand-eye coordination, improve fine motor skills, stimulates creativity, and boosts imagination!
Fall is our favorite time of the year, so we are up to our eyeballs exploding all things Fall! My son just turned two this summer and is so curious about the world.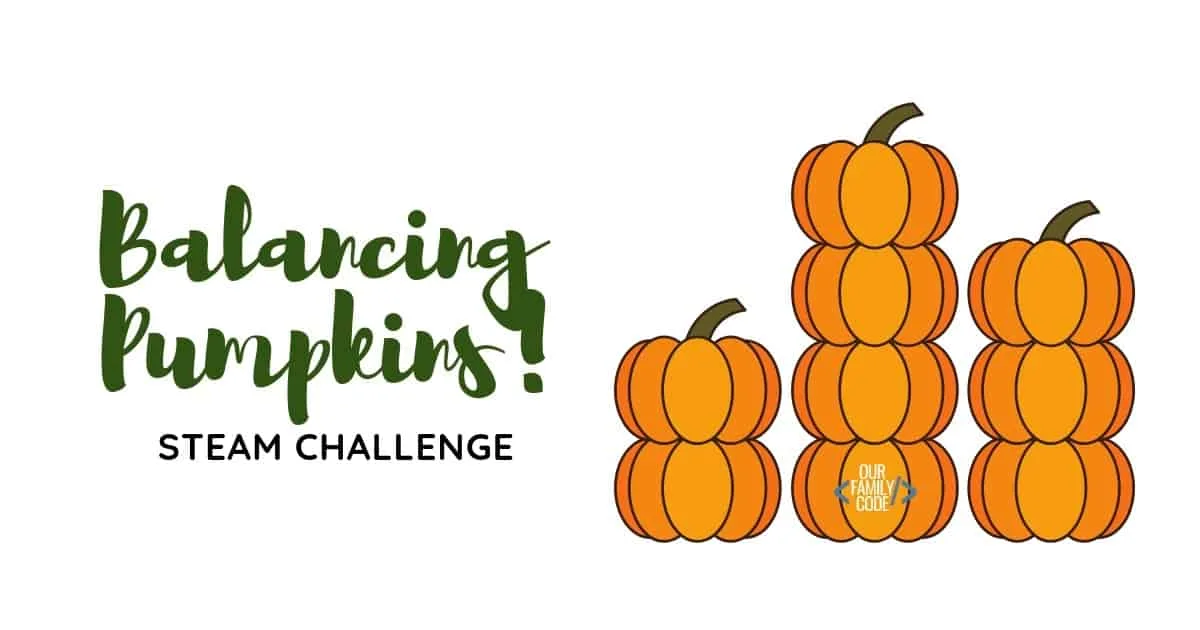 I love the age of curiosity and we've been slowly down to take the time to really learn about things, which is sometimes difficult with three older sisters and one younger sister.
My older kiddos (12&7) learned about the center of mass and applied those skills to stacking pumpkins.
Thea (4yrs) worked on making stacks of 2-3 pumpkins and explored the physical properties of each of them.
Liam (2yrs) and Sawyer (9 months) explored the sensory aspects of pumpkins by holding them, throwing them, biting them, and banging them against everything he could reach!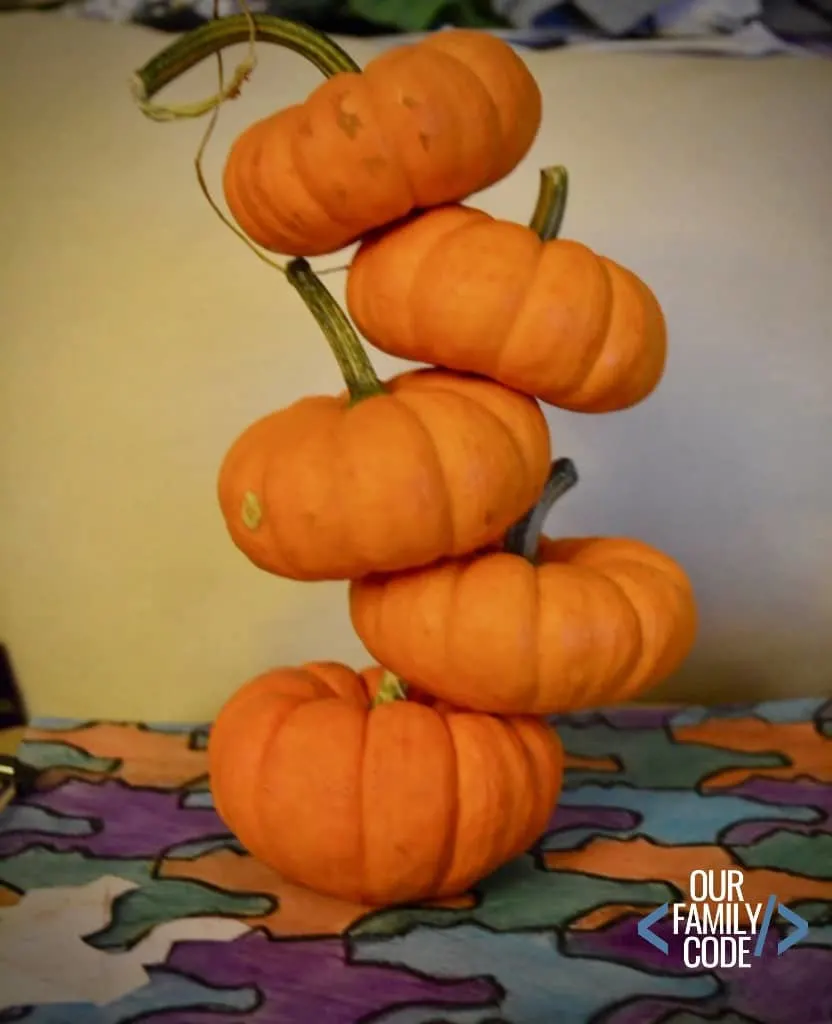 This post contains affiliate links. As an Amazon Associate, Our Family Code earns from qualifying purchases. Please see our Disclosure Policy for more details.
Pumpkin Stacking Supplies
4-5 mini pumpkins
3-4 apples
unifix cubes (We used 2cm sized cubes.)
Flat surface to build on
How to Balance Pumpkins
We started our balancing exploration by revisiting our balance man activity.
While doing the balance man activity, I emphasized finding the center of mass and then we reworked our pipe cleaner several times to solidify this concept.
Once the girls had a good grasp of finding the center of mass and balancing their balance man, we moved on to our pumpkins.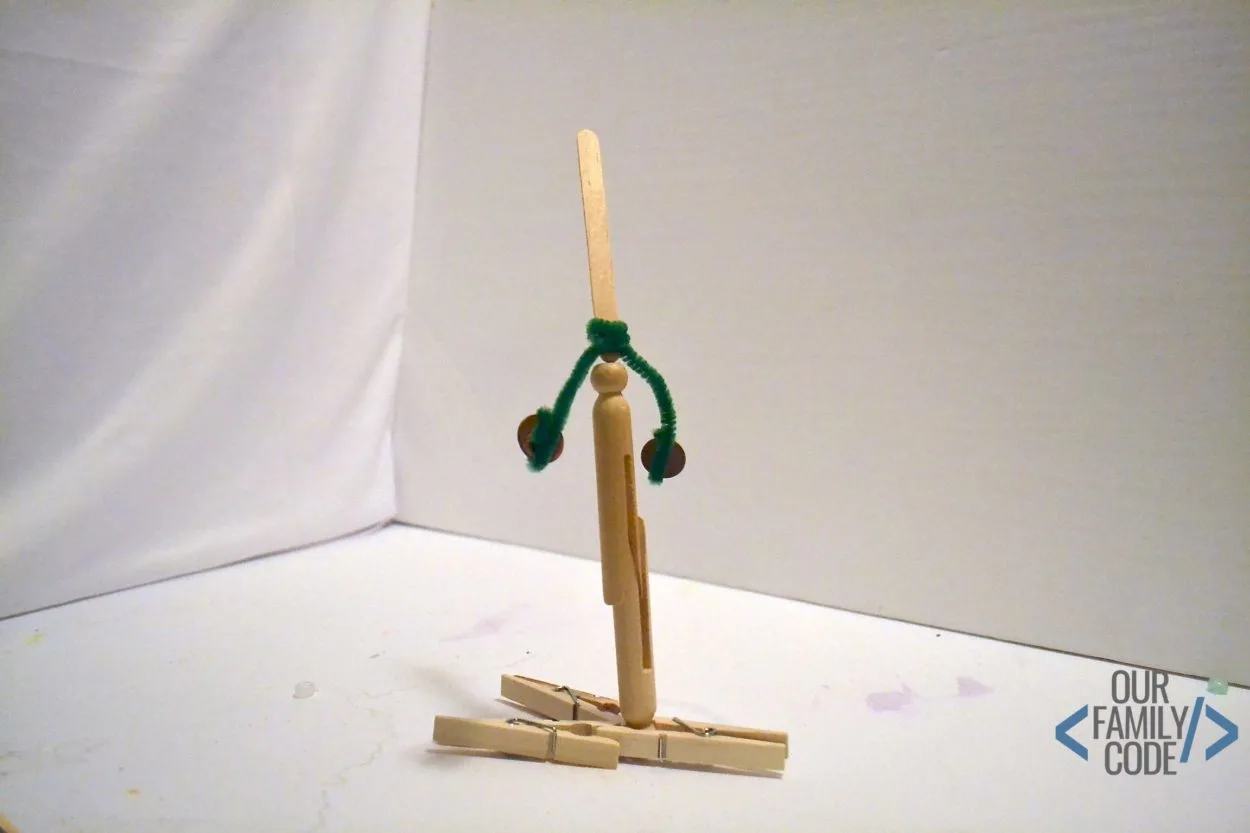 First, demonstrate how to balance the pumpkins on top of the other to stack them. This can be a little more difficult depending on the size of the stem or the amount of ridges on your pumpkin.
Next, encourage your kids to give it a try! Let them explore and learn through trial and error rather than telling them how to do it.
It was fun to watch the different techniques that each of my girls tried since they are each very different learners. They will eventually figure it out!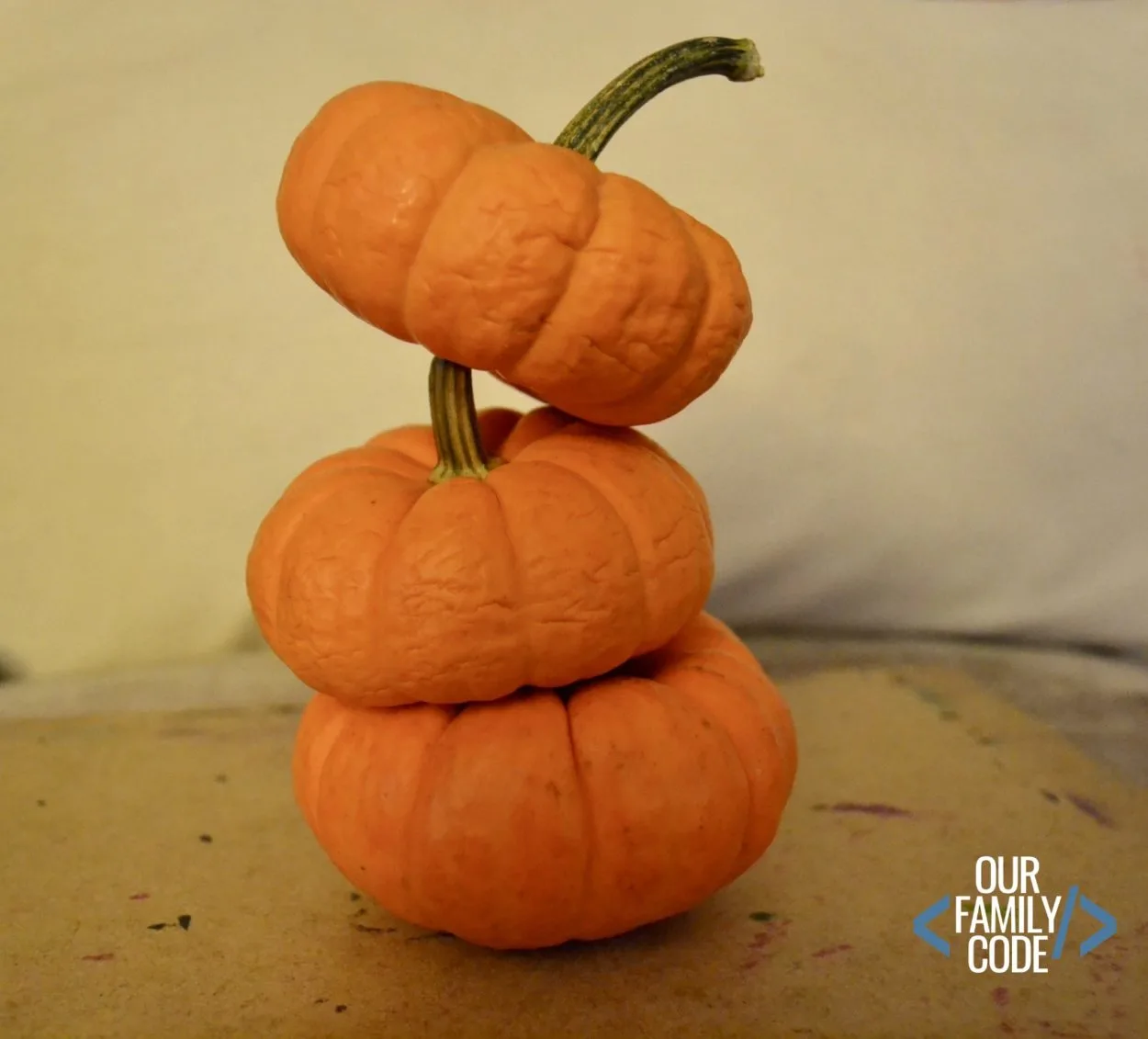 After the kiddos figured out the Science and engineering aspect of the activity, we added in math. Have your kids add the amount of pumpkins stacked and use unifix cubes to measure the height of your pumpkin balance stack.
Add more pumpkins to your stack and measure them. What is the difference between the two heights? Our stack of 4 pumpkins was 10 unifix cubes high (20cm) and our stack of 5 pumpkins was 14 unifix cubes high (28cm).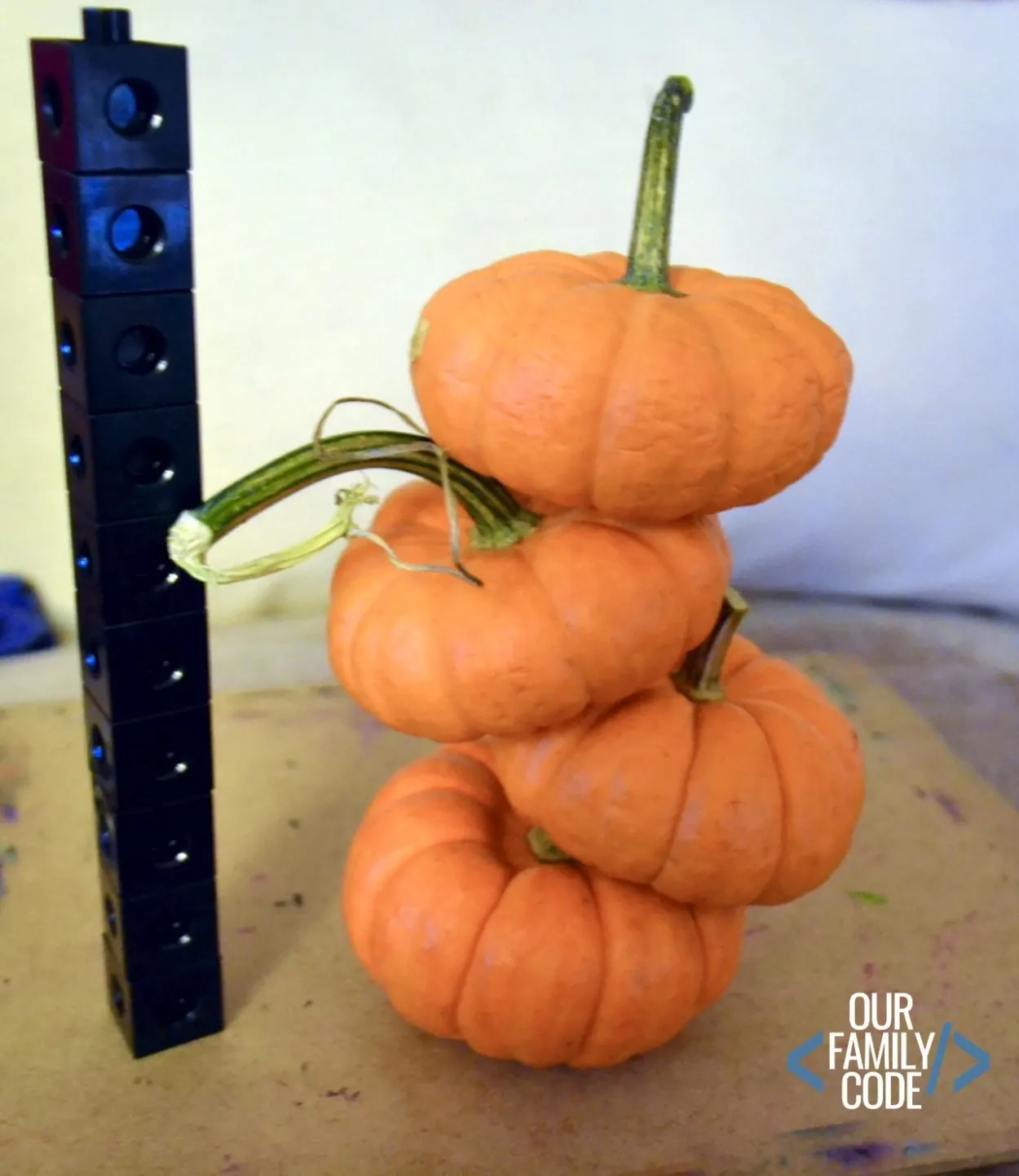 Pumpkin Balance STEAM Challenge
STEAM is the abbreviation for Science, Technology, Engineering, Art, and Math. STEAM, like STEM, is an integrated approach to learning that encourages learners to make connections between the concepts they are learning and how they apply them to real-world problems.
STEAM helps students ask questions, problem solve, think creatively, and produce innovative solutions. Many schools have adopted STEAM learning activities into their curriculum, but it's never too early to start building critical thinking skills.
We love to learn through play at our house and have a blast doing activities for toddlers all the way to tweens!
Pumpkin Balancing is a great STEAM activity that combines the science of gravity, basic engineering concepts such as load and effort, art, and math!
Leave your pumpkins out as an invitation to play all season long. Our pumpkins sit in a nice wire decorative bowl and are played with all season long.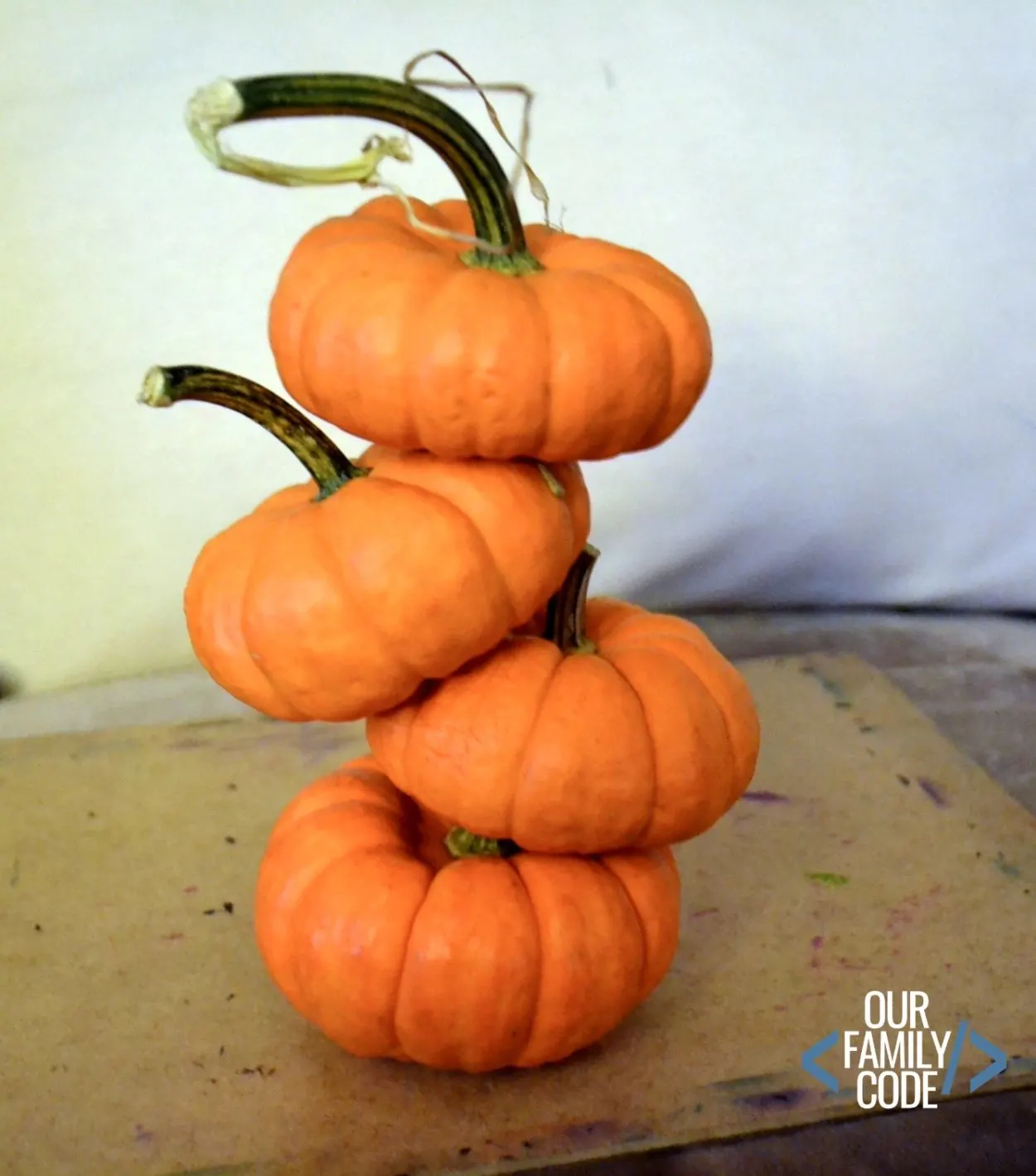 Get Creative with Your Pumpkin Stacking
My girls always seem to turn things into funny art. After they were done stacking, they made funny pumpkin faces with their pumpkins and these awesome pumpkin face printables we made for my toddler.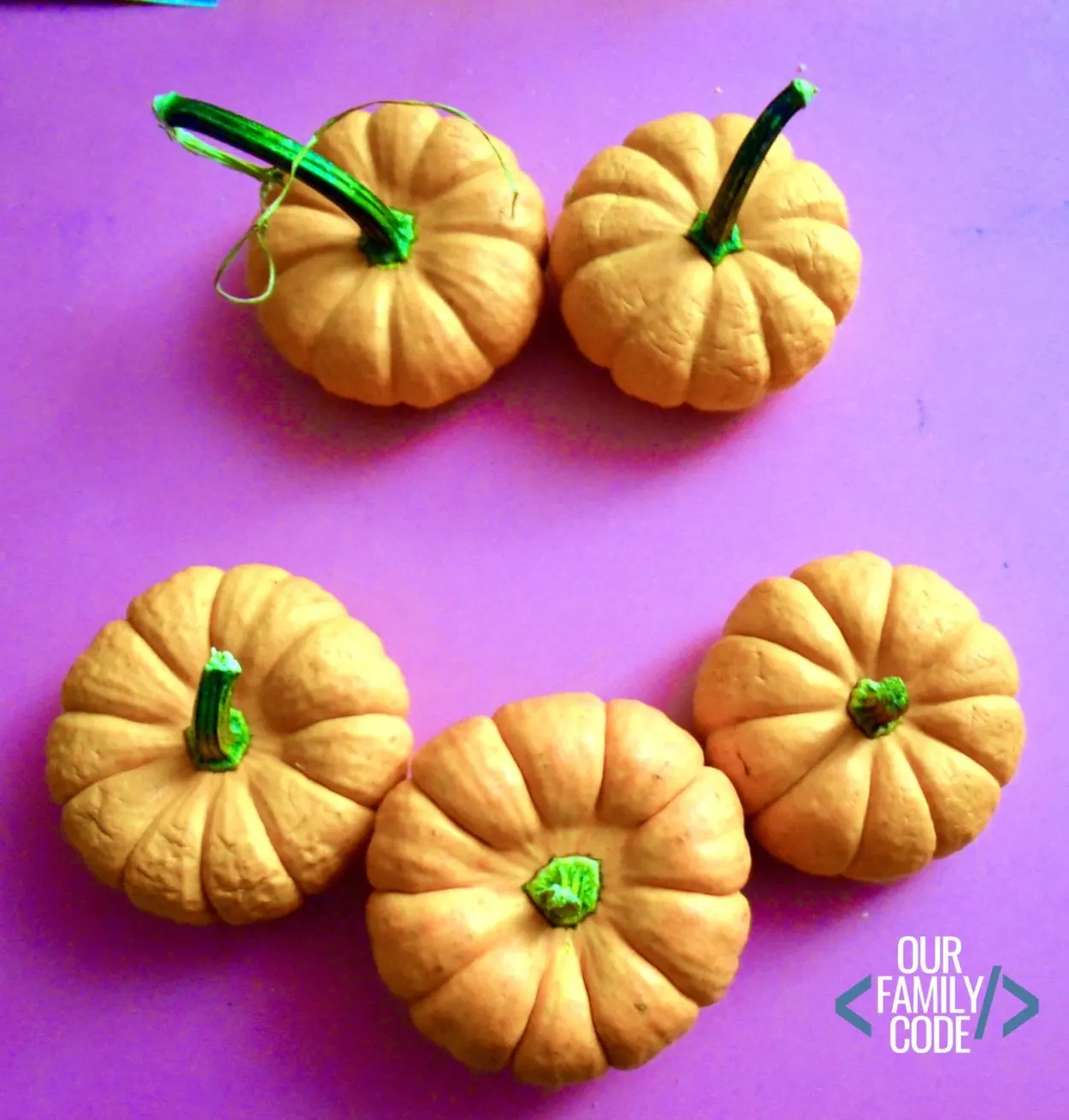 Apple Balancing is Harder Than it Looks
We even decided to stack some apples. Make sure you use apples you don't mind being bruised before donating them to an apple stacking challenge!
Our apples have seen better days since we have been using them for balancing and coding activities. Apples are a little more difficult to stack since the center of mass is in the thickest part of the apple, which is round.
The only way to balance these is to stack directly on top of each other and not all apples have even bottoms! Our apples were pretty uneven, which created a great challenge.
How could we change the center of mass to make our apples easier to balance? Well, we could take a snack break and take a chunk from our apples!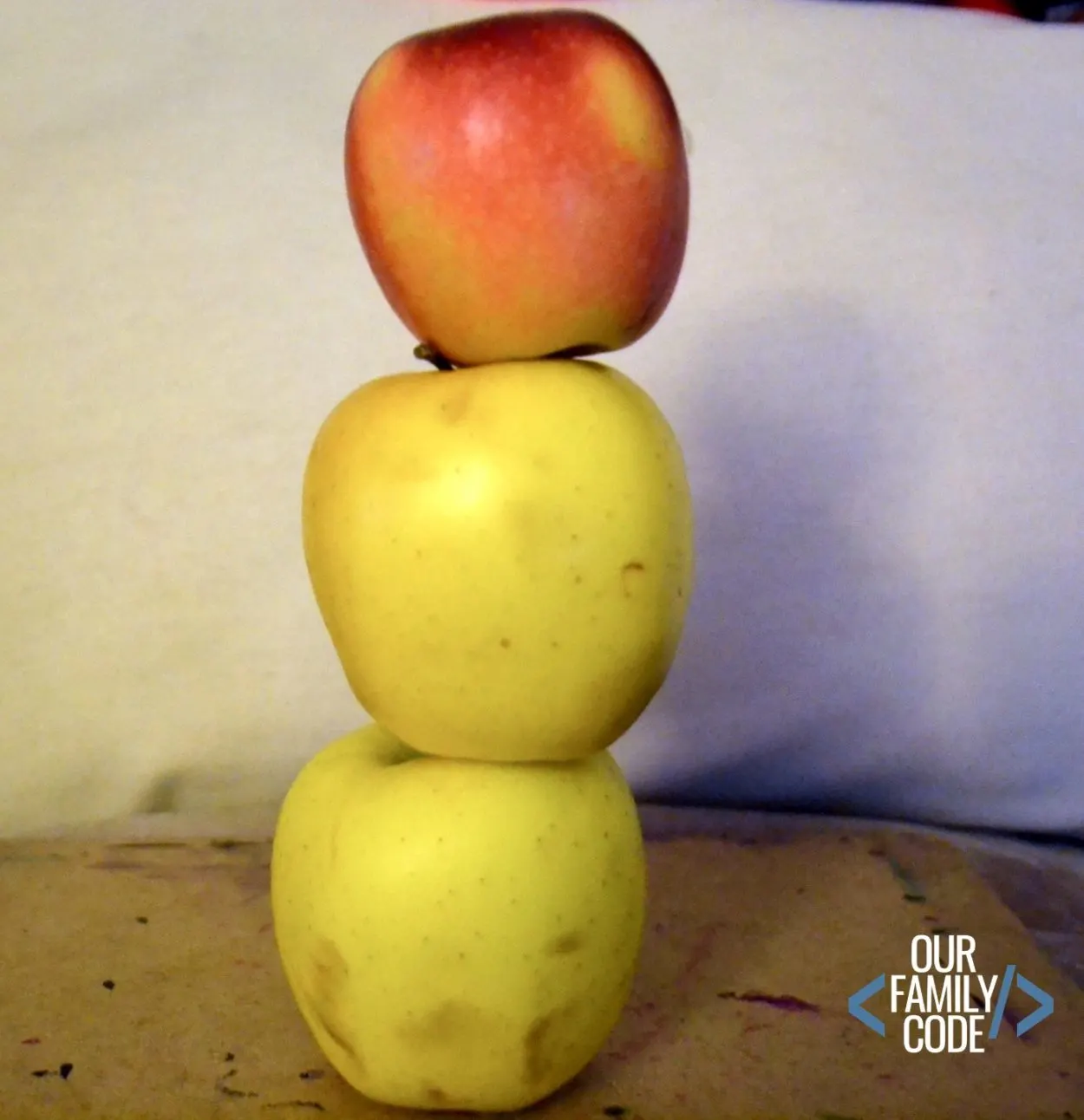 Related Balancing and Stacking Activities
Your imagination is the limit for what you can use for a balancing activity. We've worked with apples, pumpkins, rocks, simple machines, homemade objects, and more!
Check out these other activities that incorporate balancing and stacking to further learning!
Read a Book with Your Pumpkin Balance Activity
We love incorporating books into our activities. Here are some great books about science and pumpkins to read with your activity!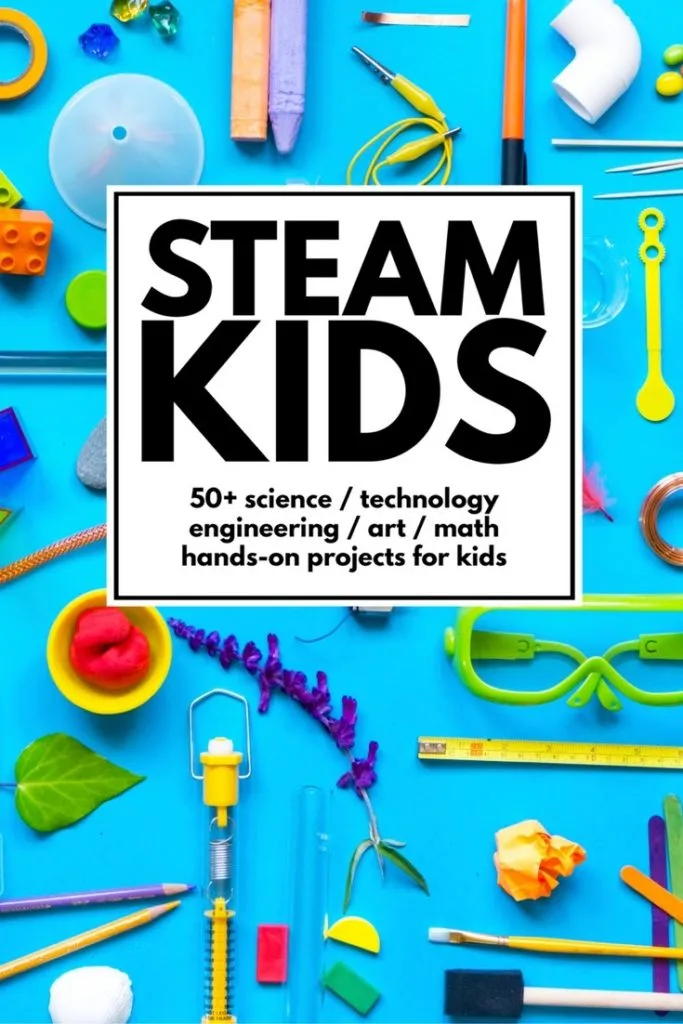 Balancing and Stacking Toys
Balancing objects and stacking things is a fundamental learning activity that helps to develop hand-eye coordination, improve fine motor skills, increases visual perception skills, stimulates creativity, and boosts imagination!
PIN THIS IMAGE TO SAVE THIS ACTIVITY & SHARE WITH FRIENDS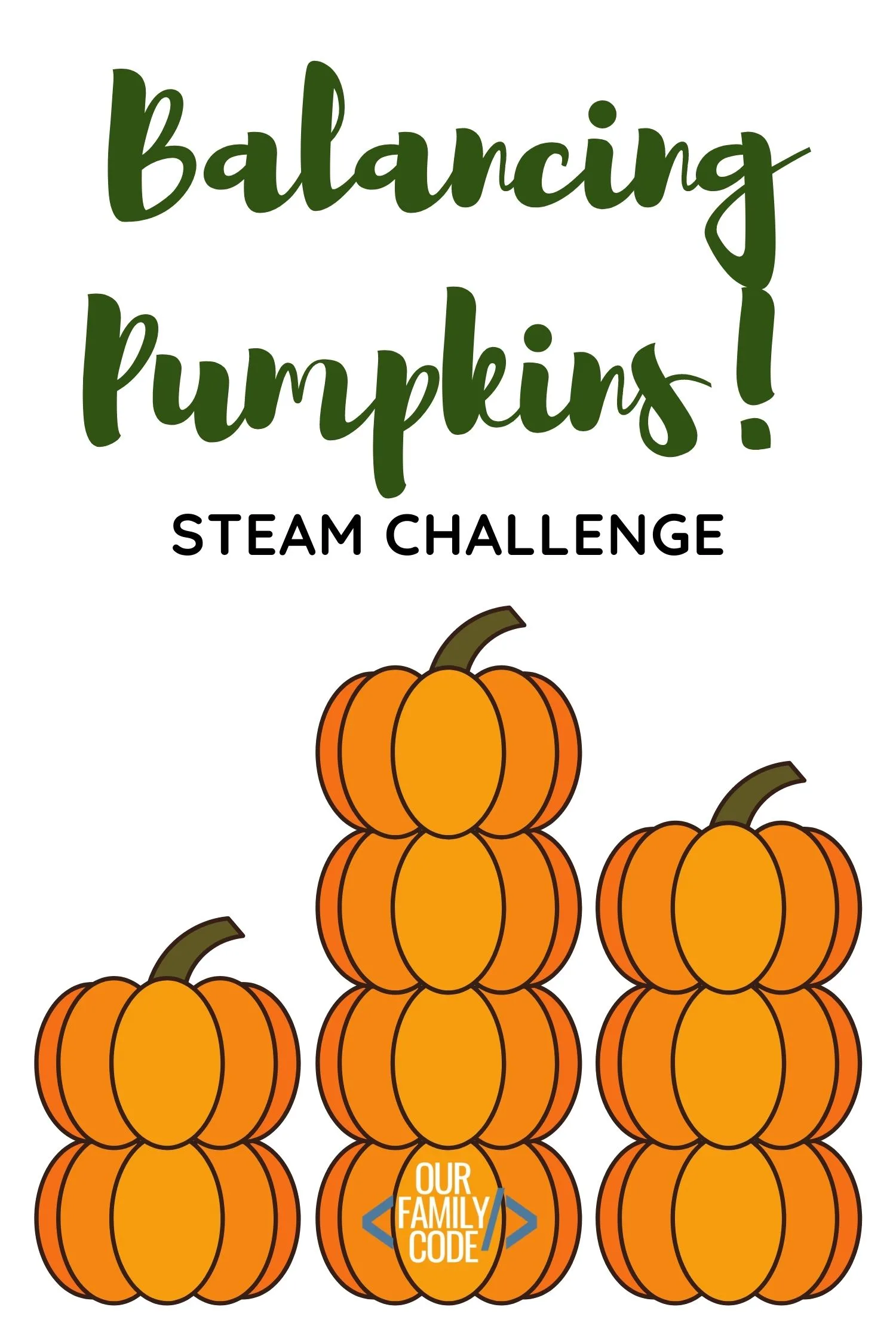 Preschool Fall Activities
Find more fall activities for preschoolers!
Meet Toni, the Maker Mom behind Our Family Code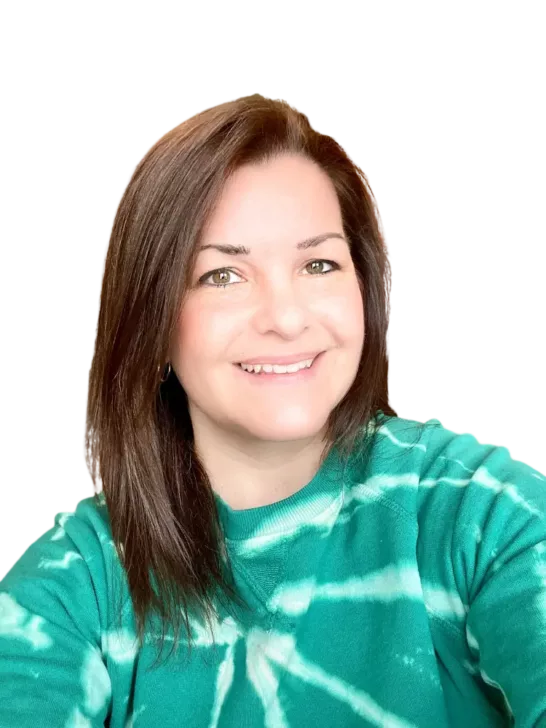 Hey there, I'm Toni! I'm a software engineer and Maker Mom that finds my joy in unleashing my children's curiosity by exploring STEAM concepts with my fantastic five!
When I'm not chasing toddlers or raising tweens, you can find me tearing things up and putting them back together over here at Our Family Code.
I am the owner and content creator of multiple educational websites designed to increase access to STEAM & STEM education with a focus on teaching computer science and coding to kids of all ages!
You can also find out more about me by visiting ToniGardner.com!