Learn about polar molecules and absorption with this Thanksgiving salt painting activity! This is such an easy art project for kids with science that is great for preschoolers through tweens!
Salt painting is such a fun activity to do with kids! It's a magical experience to watch color appear with the simple touch of a brush.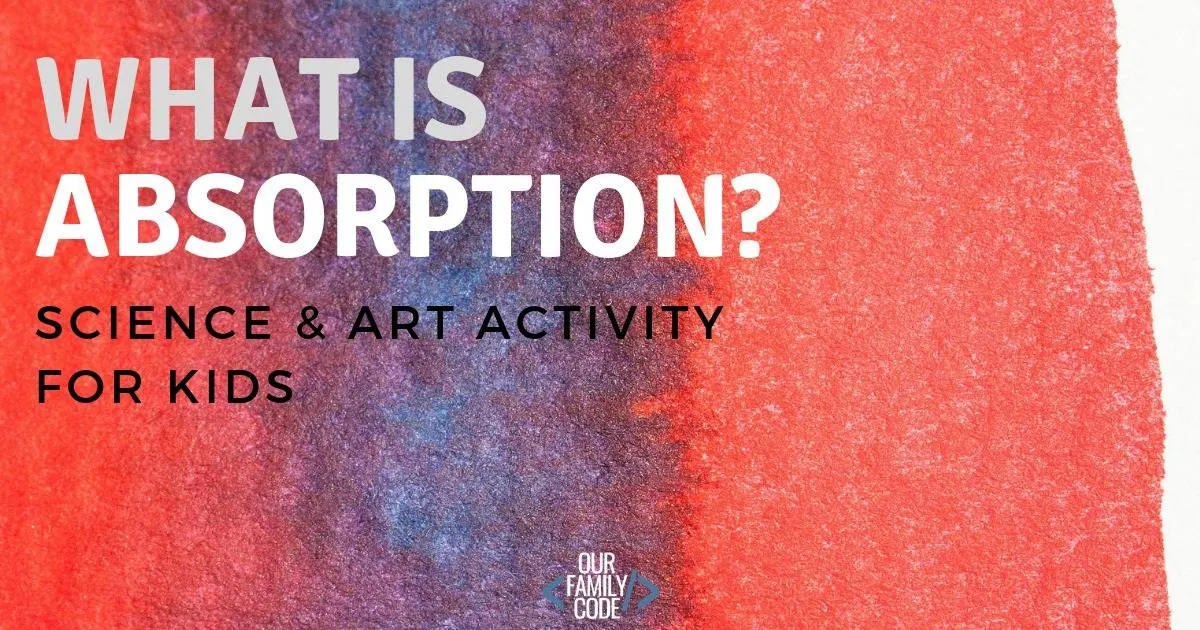 We are getting prepped for turkey day next month and we decided to add a little Thanksgiving art to our project with a turkey salt painting.
This activity worked great for all of my kiddos even my toddler with a little help from Mom of course!
The Science behind Salt Painting
Water is a polar molecule, which means that the molecules in water have a tendency to stick together attributing to its high surface tension.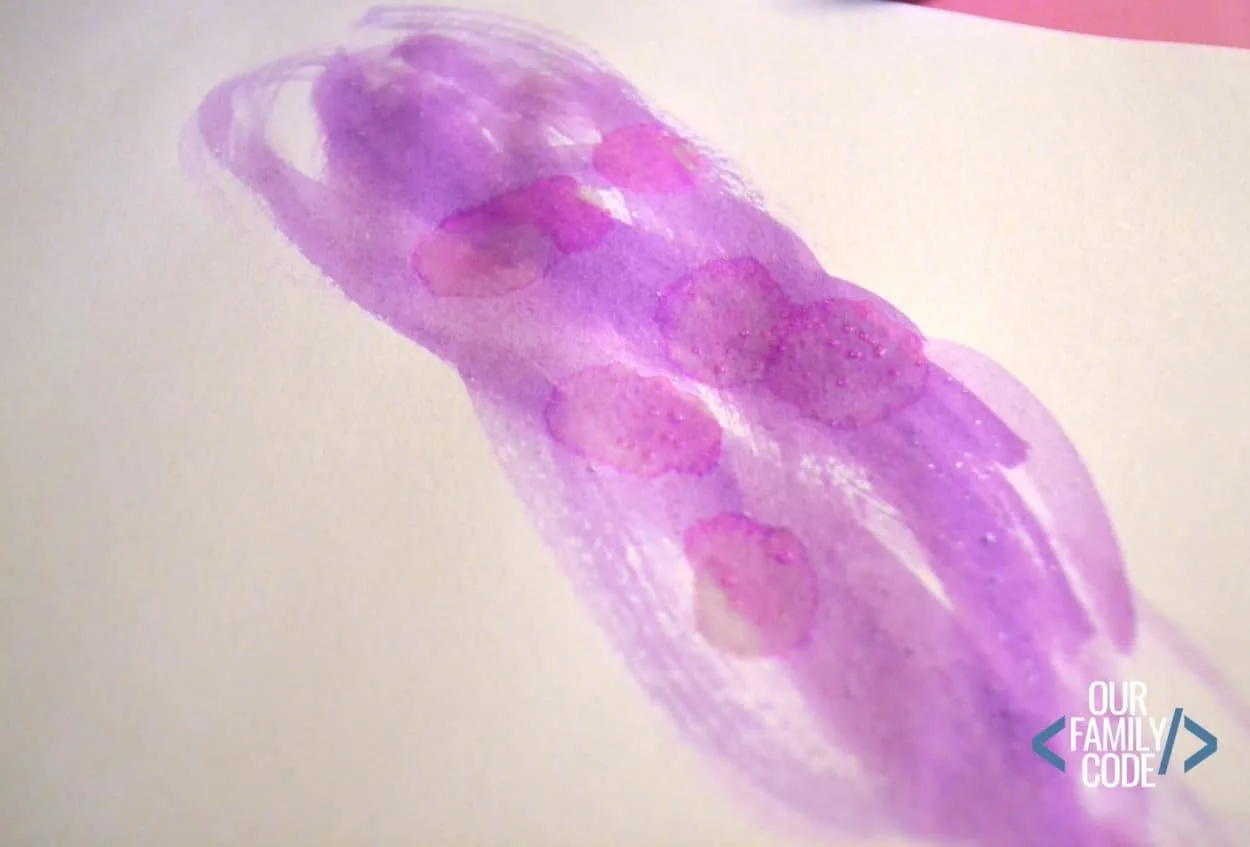 You can explore more about surface tension with this soap and water raft activity.
Absorption occurs when matter takes in another substance. In this activity, salt absorbs the watercolors, which adds the color to the salt.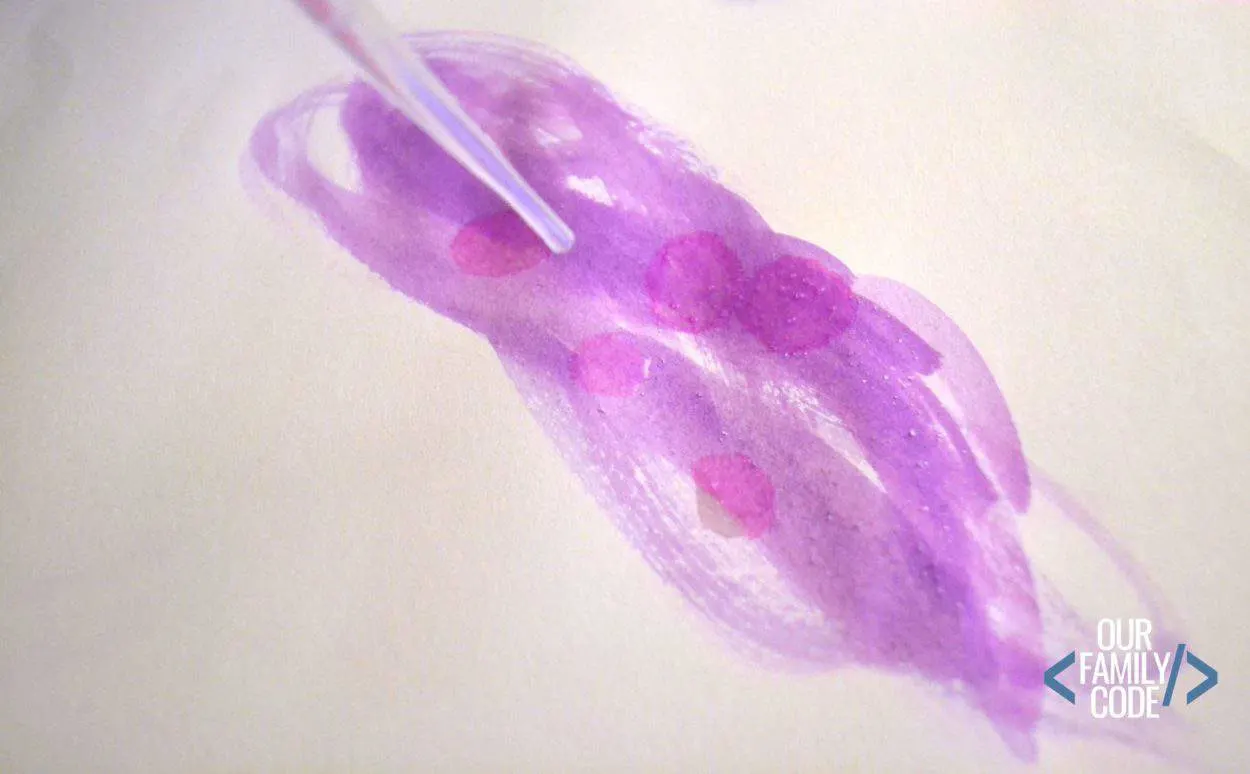 Before beginning this activity, we explored absorption and polar molecules by painting with watercolors on paper and then dropping salt and rubbing alcohol on top to see the reaction.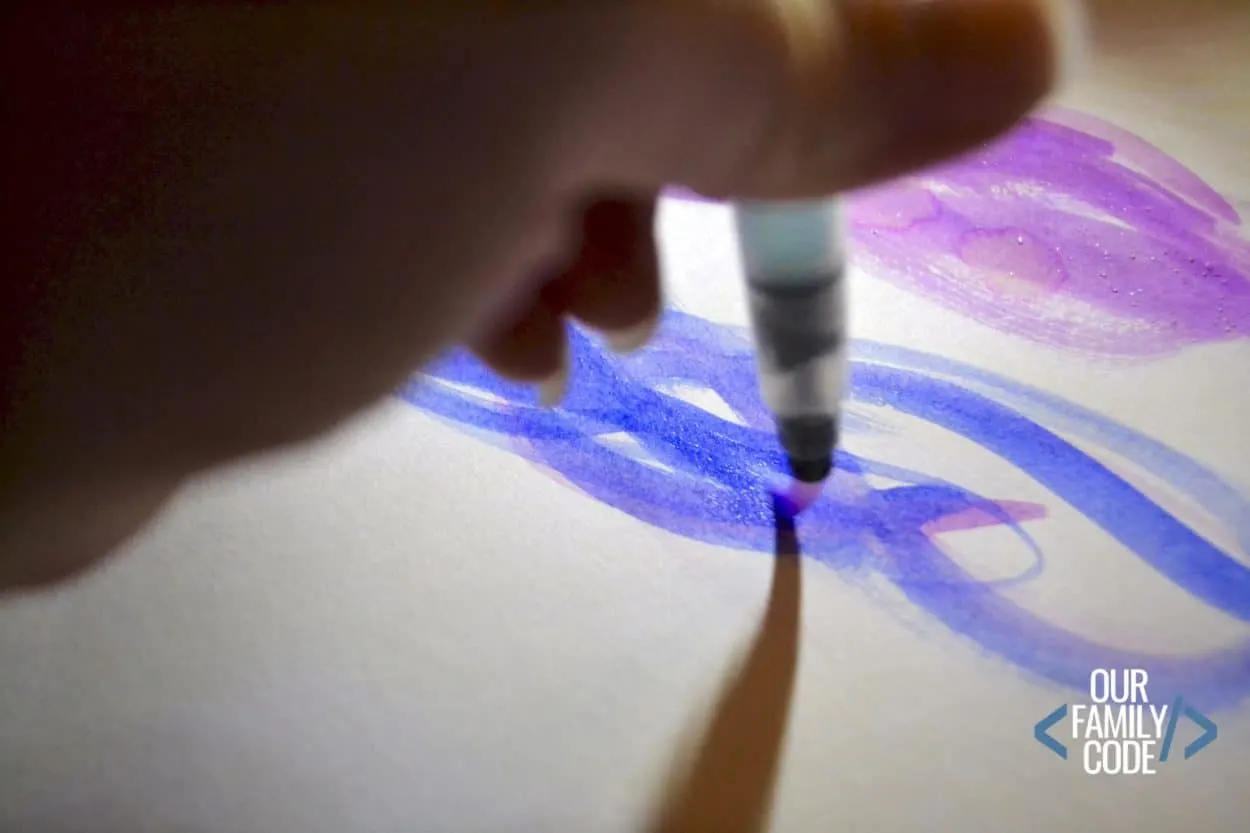 The salt quickly absorbed the color of the watercolors while the rubbing alcohol made large circles that were lighter since the watercolors were repelled by the alcohol like the color in our sharpie art.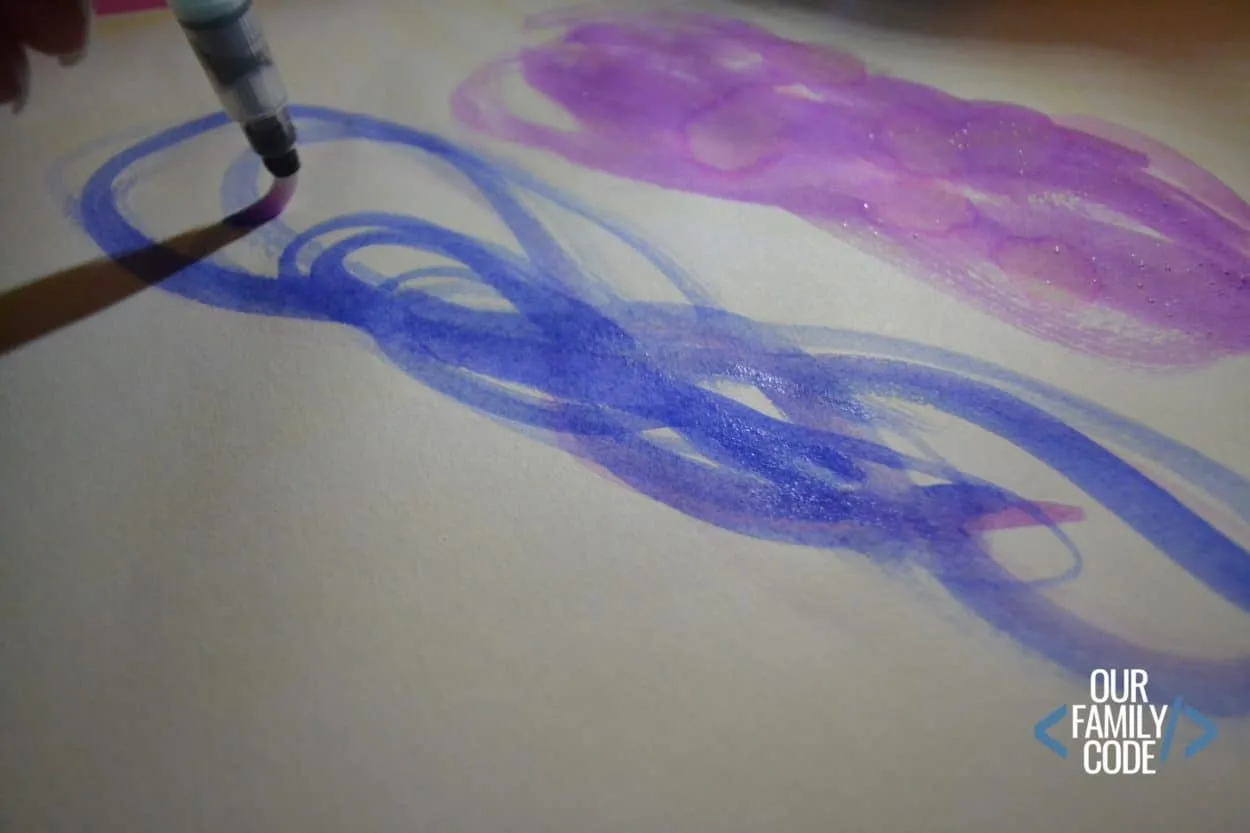 This post contains affiliate links. As an Amazon Associate, Our Family Code earns from qualifying purchases. Please see our Disclosure Policy for more details.
Why STEAM Activities?
STEAM is the abbreviation for Science, Technology, Engineering, Art, and Math.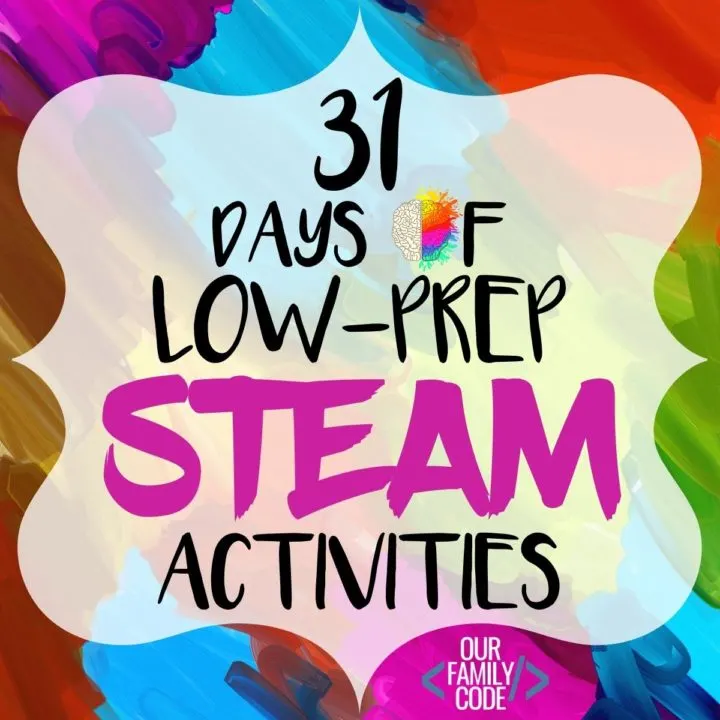 STEAM, like STEM, is an integrated approach to learning that encourages learners to make connections between the concepts they are learning and how they apply them to real-world problems.
STEAM helps students ask questions, problem solve, think creatively, and produce innovative solutions. Many schools have adopted STEAM learning activities into their curriculum, but it's never too early to start building critical thinking skills.
We love to learn through play at our house and have a blast doing activities for toddlers all the way to tweens!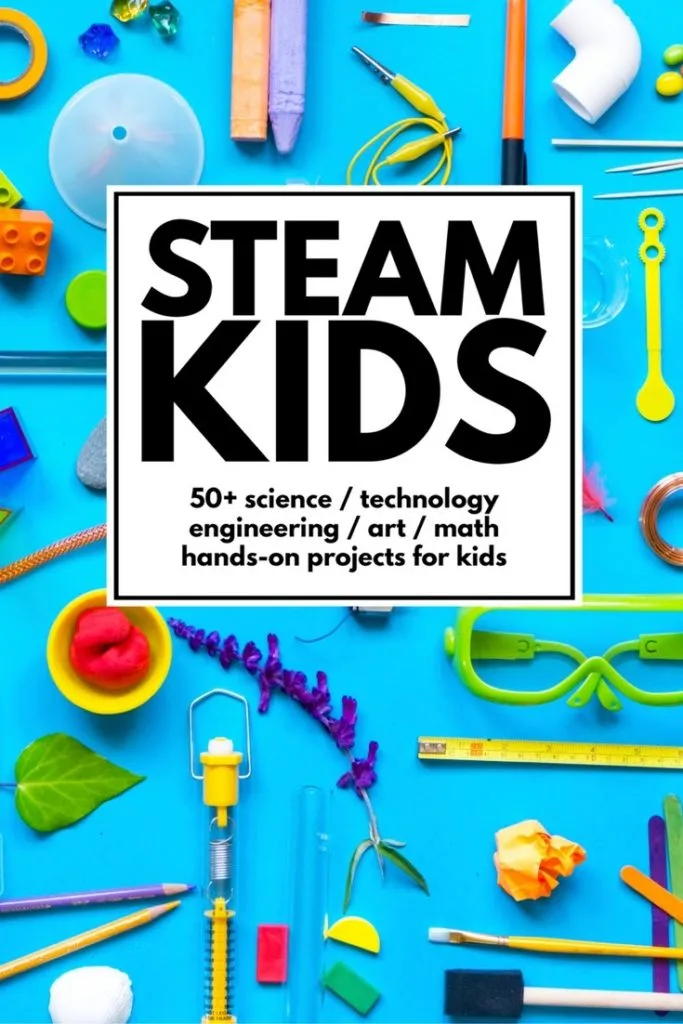 Salt Painting Absorption Activity Materials
Thanksgiving Salt Painting STEAM Activity for Kids
Use a pencil to sketch a drawing for your image. Trace the pencil with a steady line of glue.
Try to keep a consistent amount of glue flowing from the tip to avoid adding too much glue in spots.
Cover the image with salt. Make sure to add enough salt.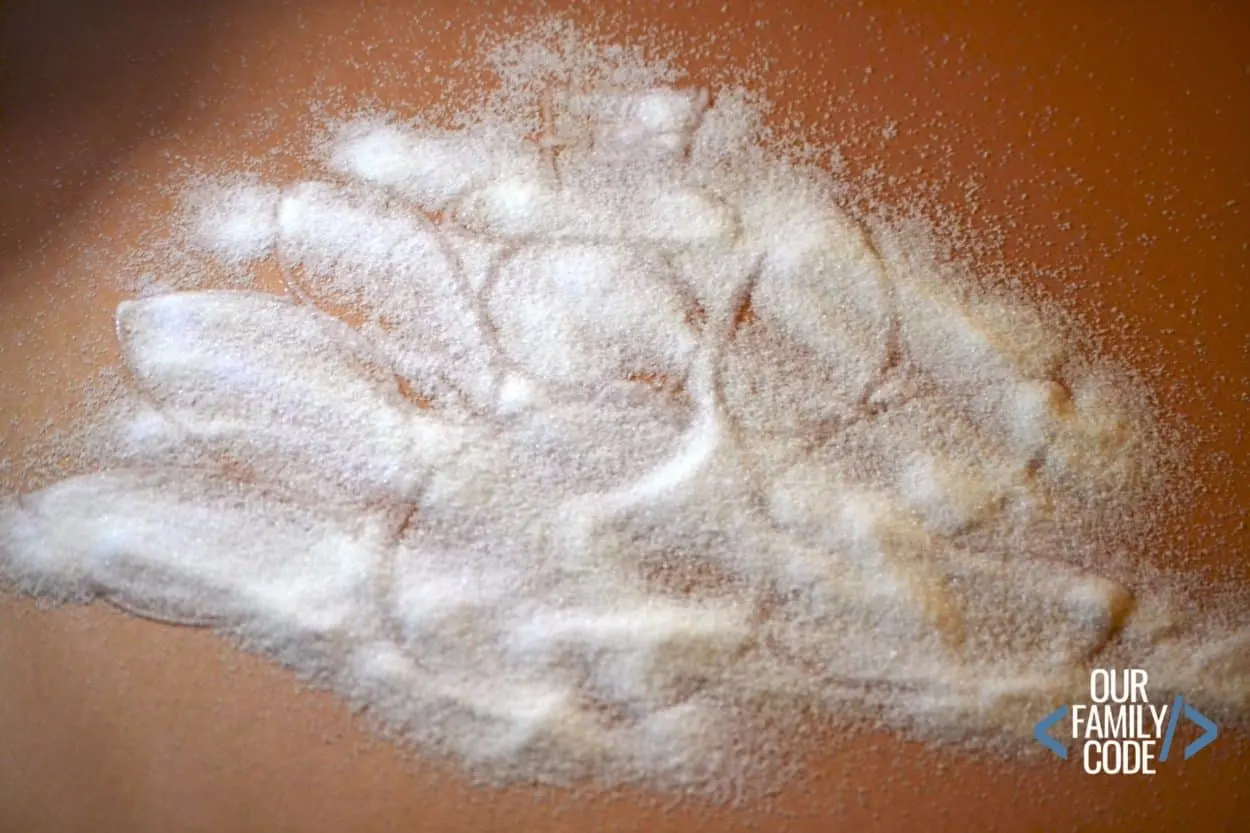 Shake the excess salt off into a cup. You can use this salt for future paintings or to make colored salt to fill bottles with.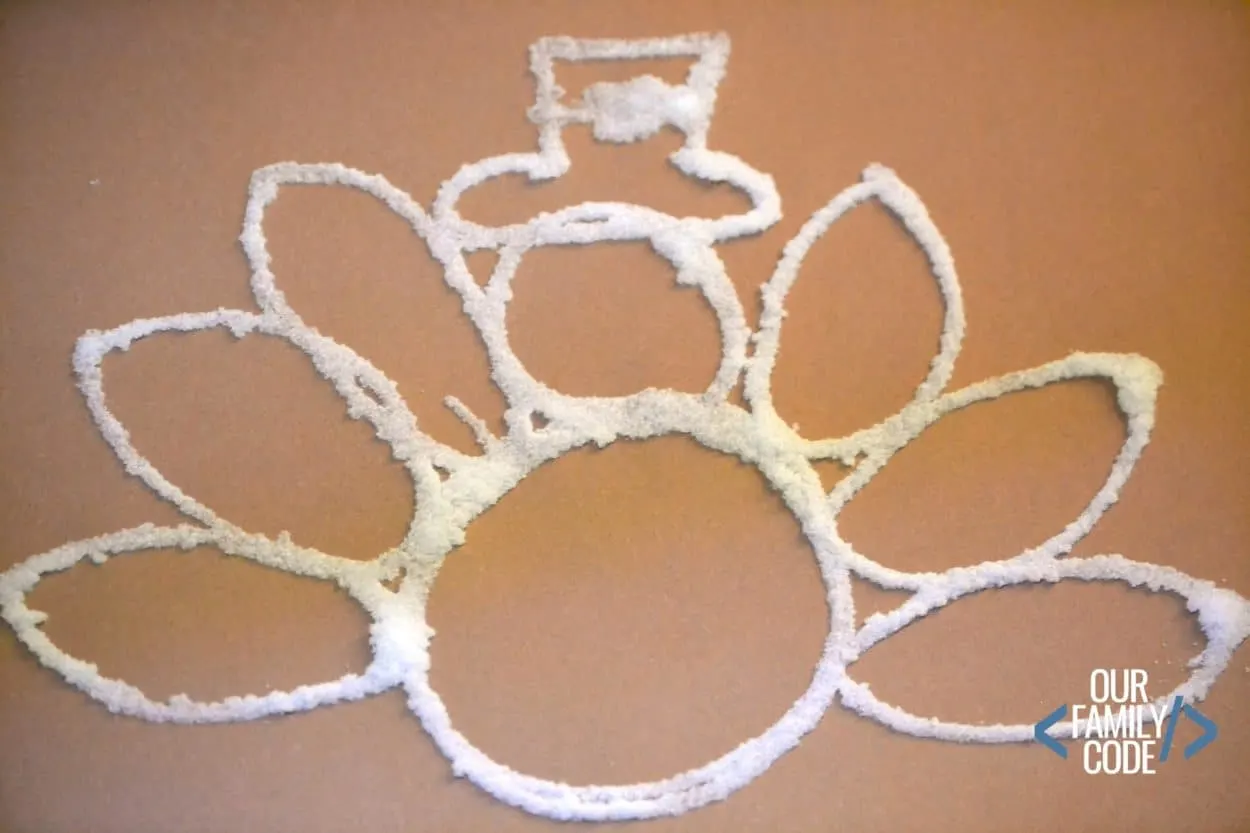 Use your paintbrush to apply watercolors to your salt. We used our watercolor brush pens to make our art and we HIGHLY recommend grabbing a set of these!
The watercolor brushes are filled with water, which eliminates the use of a cup. They also make this absorption activity incredibly easy to do by allowing you to paint the salt without touching the glue because you can just squeeze the pen to bring more water to the tip.
Check out the video and see how easy it is to paint and also notice how difficult it is to paint when your brush becomes dry and you end up smushing the glue a bit.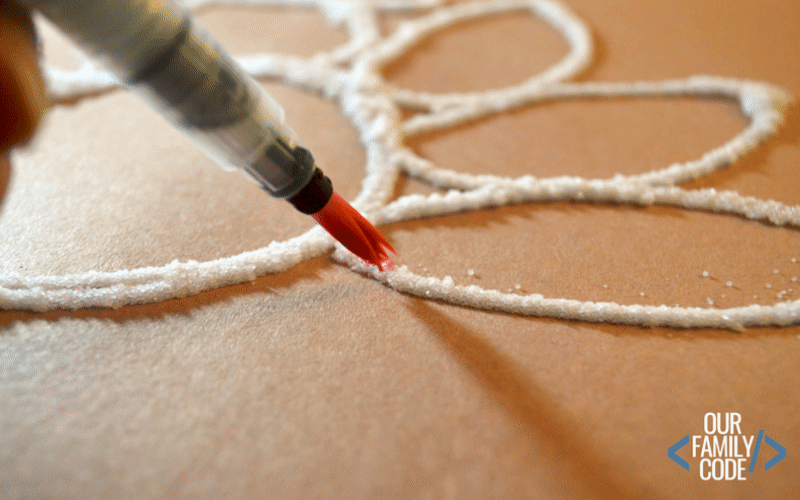 You can also allow your glue to dry before using a regular paintbrush or cotton swab, but my kids definitely don't have the patience for this most days.
After you finish your salt painting, allow your glue and salt to dry. Then, paint the inside of your feathers if you prefer.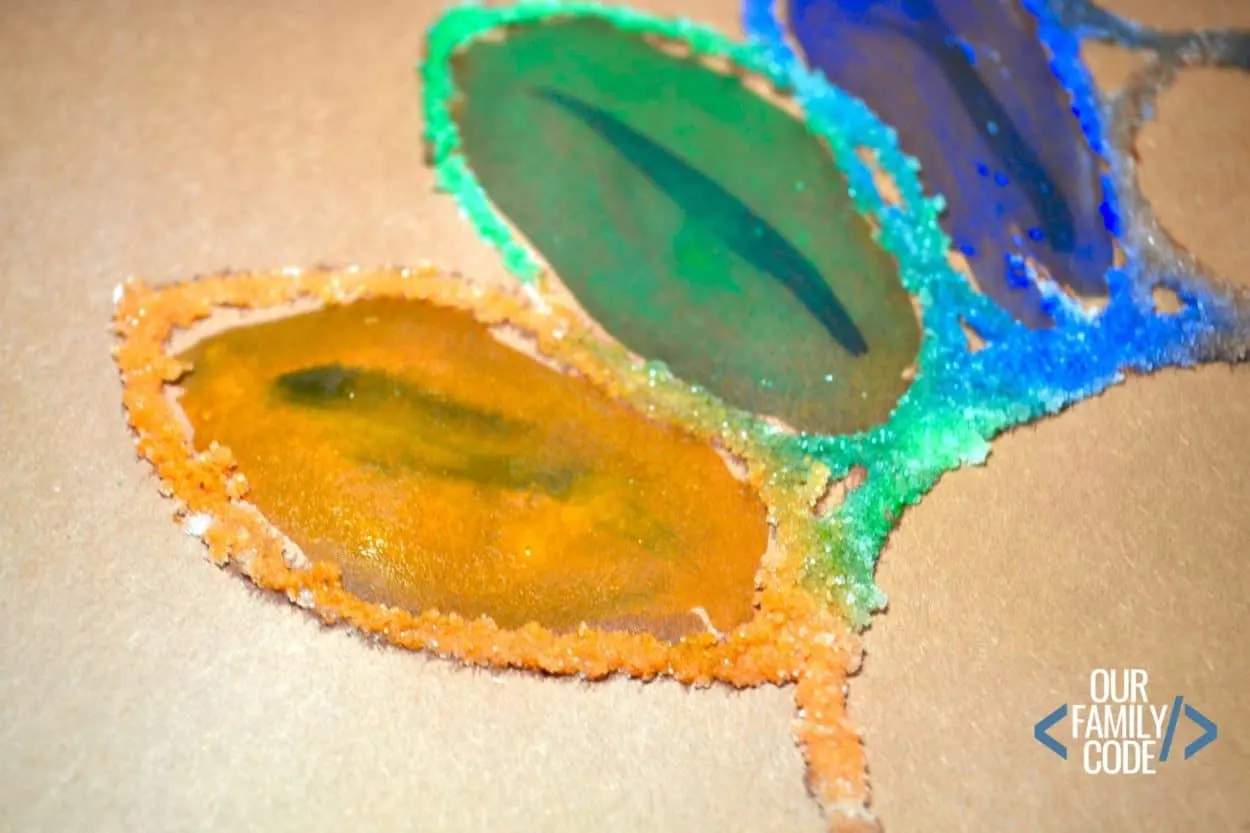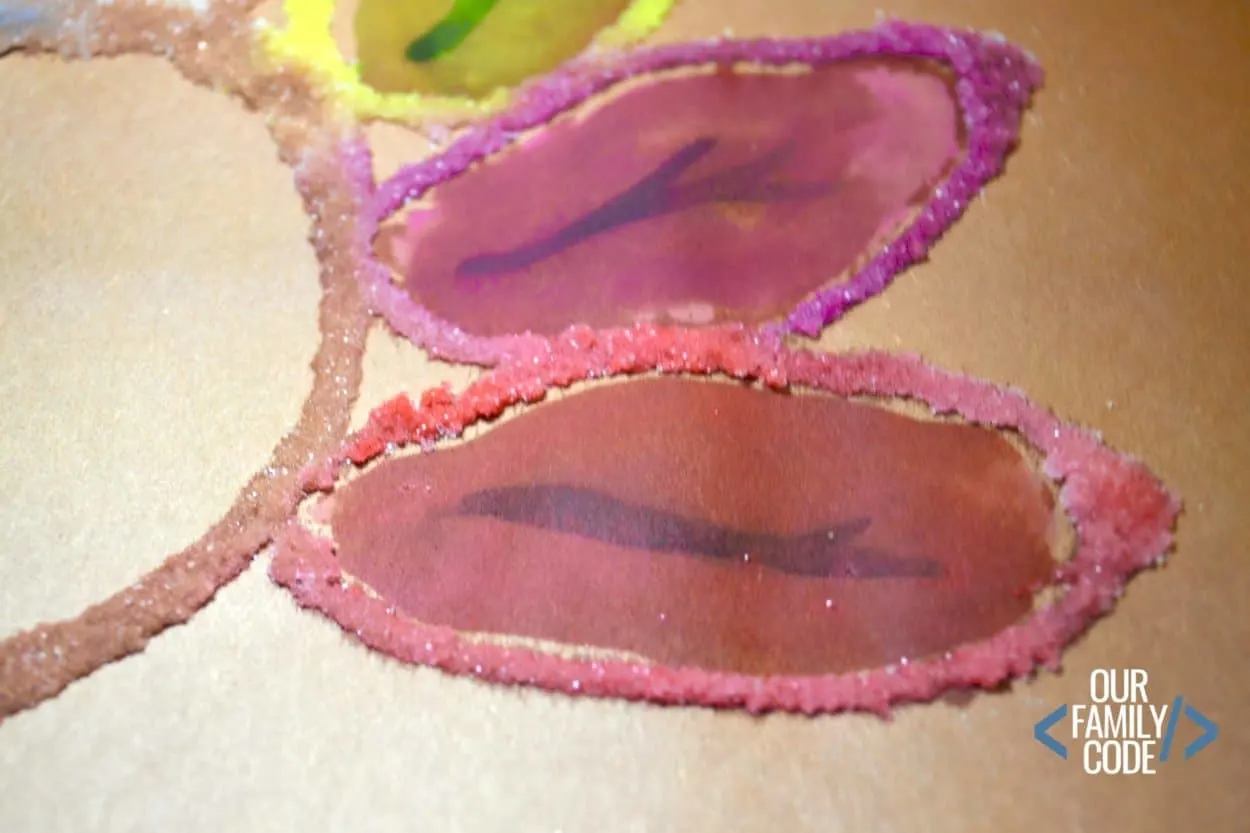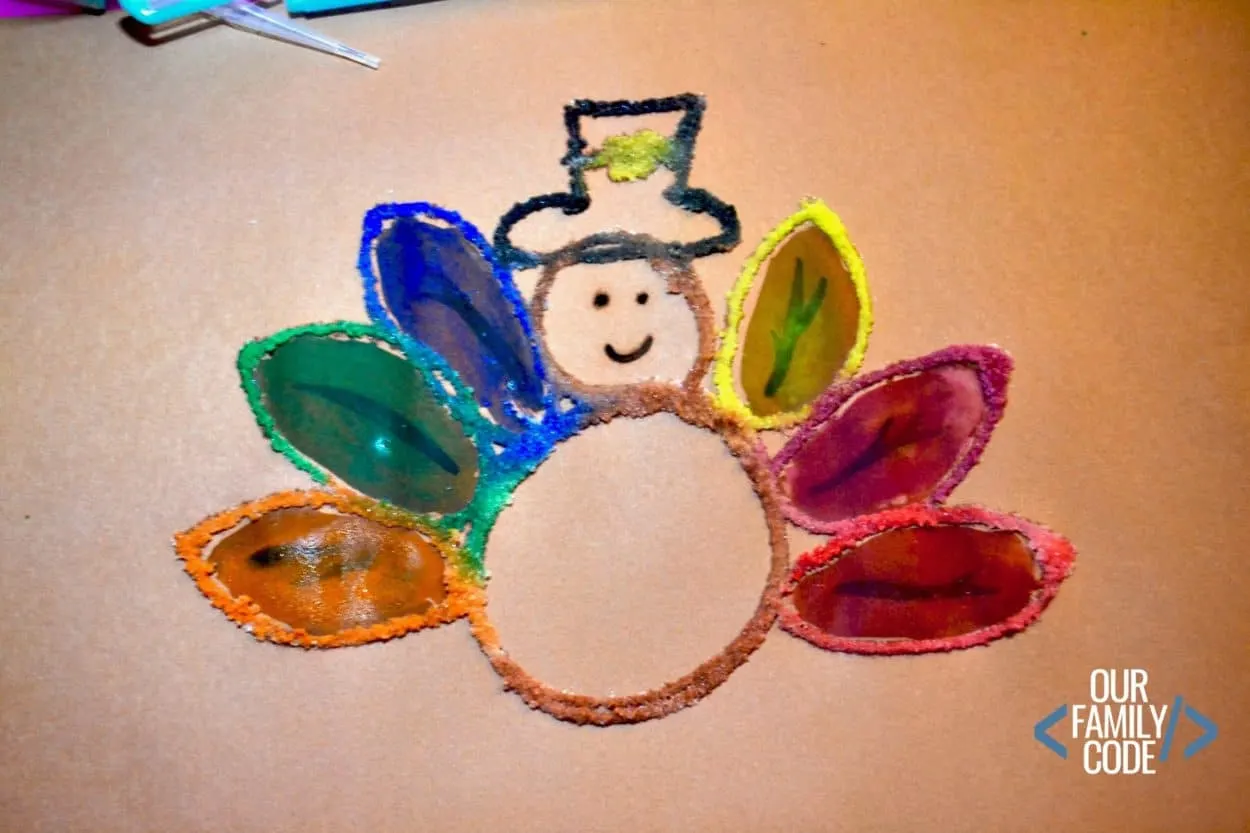 Want to connect this science & art activity with other STEAM buckets? Check out these extensions!
Science – Explore the properties of water more with a simple surface tension activity.
Technology – Work with patterns and write a sequence of colors for your art.
Engineering – Build a raft to explore how absorption and surface tension can create movement.
Art – Instead of painting the inside of your picture, use chalk pastels and create salt painting chalk resist art.
Math – Count the number of times it takes for you to touch your paintbrush to the salt to make the watercolor reach the bottom of your salt.
Some Books to Read with Your Activity
We love incorporating books into our activities. Here are some great books about science and art to read with your activity!

31 Days of Low-Prep STEAM Activities for Kids
This activity is part of our 31 Days of Low-Prep STEAM Activities for Kids. Every activity will primarily focus on each of the buckets of STEAM (Science, Technology, Engineering, Art, & Math) although these integrated projects fit in more than one bucket.
You and your kiddos are going to love all of the activities that we have in store!
Visit the 31 Days of Low-Prep STEAM Activity hub and pin it, so you can come back and visit it daily! If you'd like to receive your activities weekly, you can sign up for our weekly newsletter!
PIN THIS IMAGE TO SHARE THIS LOW-PREP STEAM ACTIVITY!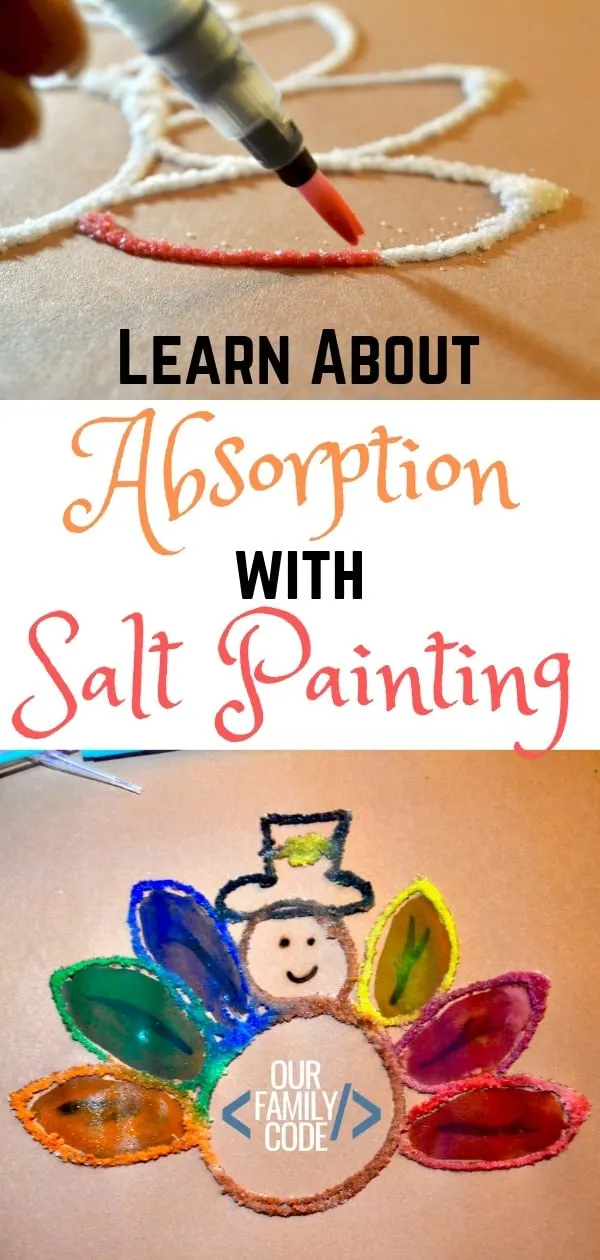 Meet Toni, the Maker Mom behind Our Family Code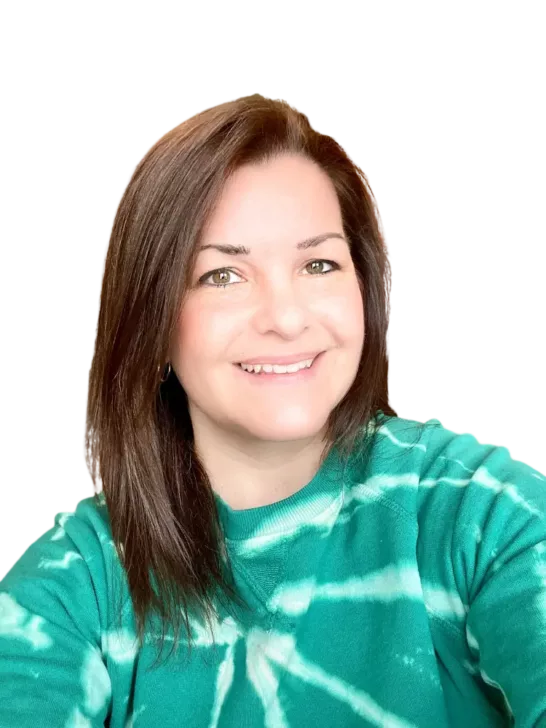 Hey there, I'm Toni! I'm a software engineer and Maker Mom that finds my joy in unleashing my children's curiosity by exploring STEAM concepts with my fantastic five!
When I'm not chasing toddlers or raising tweens, you can find me tearing things up and putting them back together over here at Our Family Code.
I am the owner and content creator of multiple educational websites designed to increase access to STEAM & STEM education with a focus on teaching computer science and coding to kids of all ages!
You can also find out more about me by visiting ToniGardner.com!