These Fall I SPY worksheets for preschoolers and toddlers are a great way to work on counting skills this Halloween season!
You can grab each download below! I've listed the individual pages below! All of these pages would work great with dry erase pocket folders that would allow you to reuse the sheets again and again.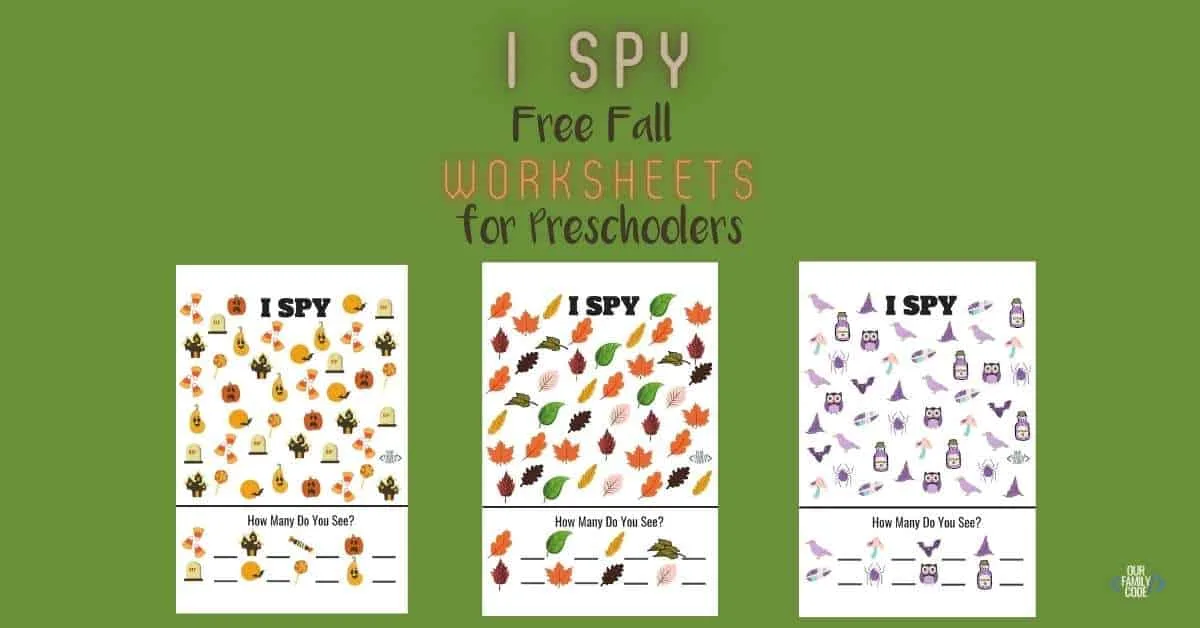 Favorite Worksheet Supplies
Check out our most used worksheet supplies and grab them today!
How to Use the I SPY Printable
The point of the I SPY activity is to count the same object above the black line and then write how many they find next to the same item under the black line. This is a great activity to do with your toddler or preschooler to work on counting and number recognition.
We've had some readers use erasers and physical objects on top of the sheet to physically count items and we LOVE this idea! This is a great way to tangible count and record numbers, which is a great math skill for preschoolers!
Fall Leaf I SPY for Preschoolers
We love fall leaf worksheets and activities! This year, we've made chalk pastel leaf rubbings and started a STEAM initiative in town to distribute free leaf worksheets to kids, including our very popular Leaf BINGO!
Halloween I SPY Witches Preschool Worksheet
It's safe to say we love this time of year! Our house is currently competing in our town's annual Halloween competition and we go all out with our own DIY Halloween decorations as well as fill up our calendars with awesome Halloween STEAM activities!
Vintage Style Halloween I SPY for Preschoolers
Instead of trick-or-treating this year, we are having a family Halloween party. We are planning on making cupcakes, having a glow-in-the-dark candy hunt, watching spooky movies, and more! We are also going to do some Halloween BINGO and drive around to find some of the best decorations in town (other than ours of course!)
Find more I SPY Worksheets!
We love to make I SPY worksheets! You can find even more on the following pages!
Free Preschool Worksheets for Kids
Find more preschool worksheets for kids!
Meet Toni, the Maker Mom behind Our Family Code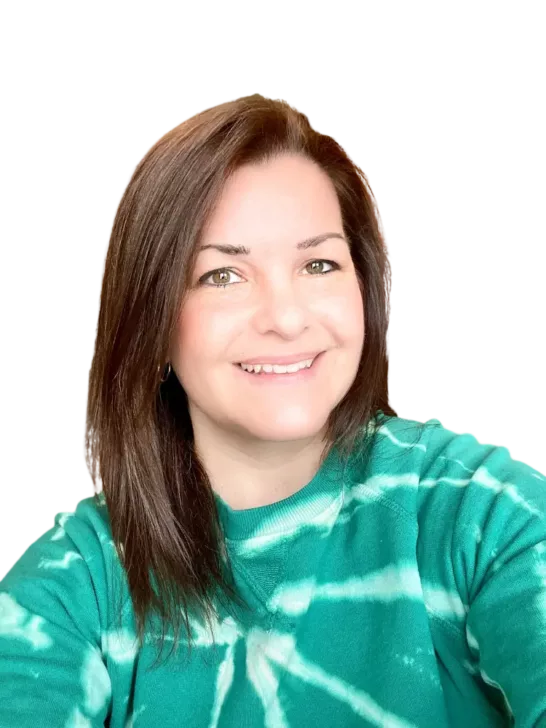 Hey there, I'm Toni! I'm a software engineer and Maker Mom that finds my joy in unleashing my children's curiosity by exploring STEAM concepts with my fantastic five!
When I'm not chasing toddlers or raising tweens, you can find me tearing things up and putting them back together over here at Our Family Code.
I am the owner and content creator of multiple educational websites designed to increase access to STEAM & STEM education with a focus on teaching computer science and coding to kids of all ages!
You can also find out more about me by visiting ToniGardner.com!