These free Halloween worksheets for kids feature a Halloween I-Spy, Halloween Word Search, Pumpkin Number Recognition, Ghost Letter Recognition, Pumpkin Coloring Page, & Less Than or Greater Than Pumpkins!
The Free Halloween Activity worksheets contain a few different exercises for kids of different learning levels.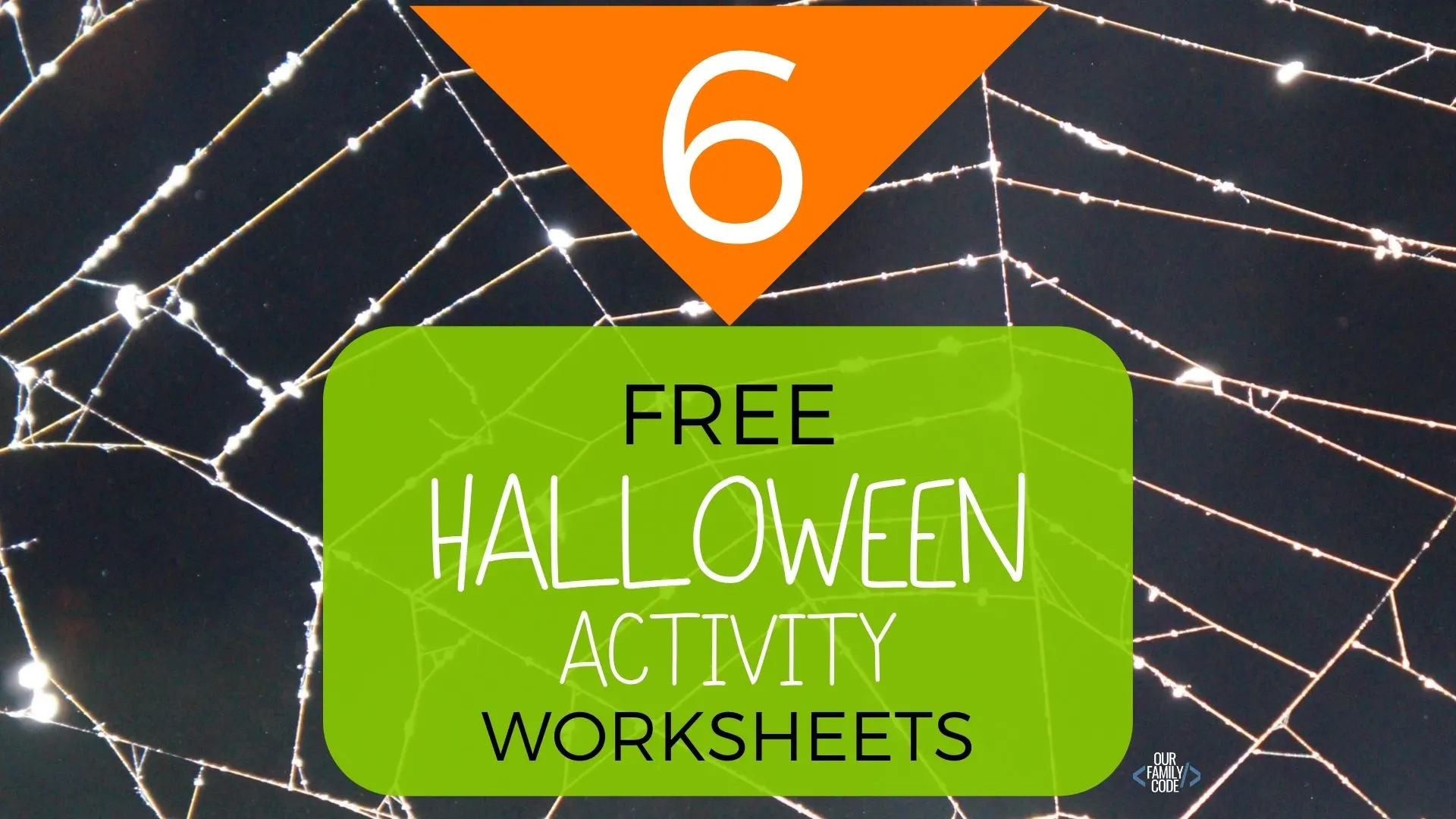 This post contains affiliate links. As an Amazon Associate, Our Family Code earns from qualifying purchases. Please see our Disclosure Policy for more details.
You can grab each download below! I've listed the individual pages below! All of these pages would work great with dry erase pocket folders that would allow you to reuse the sheets again and again.
Favorite Worksheet Supplies
Check out our most used worksheet supplies and grab them today!
Free Halloween Printable – Halloween I-Spy
Charlotte (5yrs) and Thea (2yrs) love I-Spy books! I made this Halloween I-Spy for them to enjoy during the season and added a twist to help Thea with her counting skills.
The point of the page is to count the same Halloween objects above the black line and then write how many they find next to the same item under the black line. This is a great activity to do with your toddler or preschooler to work on counting and number recognition.
Halloween Activity Printable – Pumpkin 1-20 Number Recognition
We love using Bingo Marker (daubers) in our house. This is a great worksheet to use for working on number recognition from 1-20. Stick this sheet in a reusable sleeve and use some dry erase markers and you can reuse it over and over again.
Free Halloween Activity Printable – Ghost Letter Recognition
Just like the number recognition worksheet, the Ghost Letter Recognition page is great in a reusable sleeve and can be played again and again to practice letter recognition.
Free Halloween Activity Printable – Make Your Own Pumpkin Coloring Page
All my kids love decorating pumpkins this time of year! This page is a canvas for the best pumpkin faces of the season!
Free Halloween Activity Printable – Halloween Word Search
I am still working hard to get my kids to enjoy a good word search, but I like to make them anyway just in case they change their minds. I love word searches and this one is a fun one!
Free Halloween Activity Printable – Less Than, Greater Than Pumpkins
This worksheet is designed to introduce the concept of less than or greater than. When I do this sheet, I have my 5yr old write the number of pumpkins under each group of pumpkins. This helps to solidify the concept with both numerals and visual objects.
PIN THESE HALLOWEEN WORKSHEETS FOR KIDS!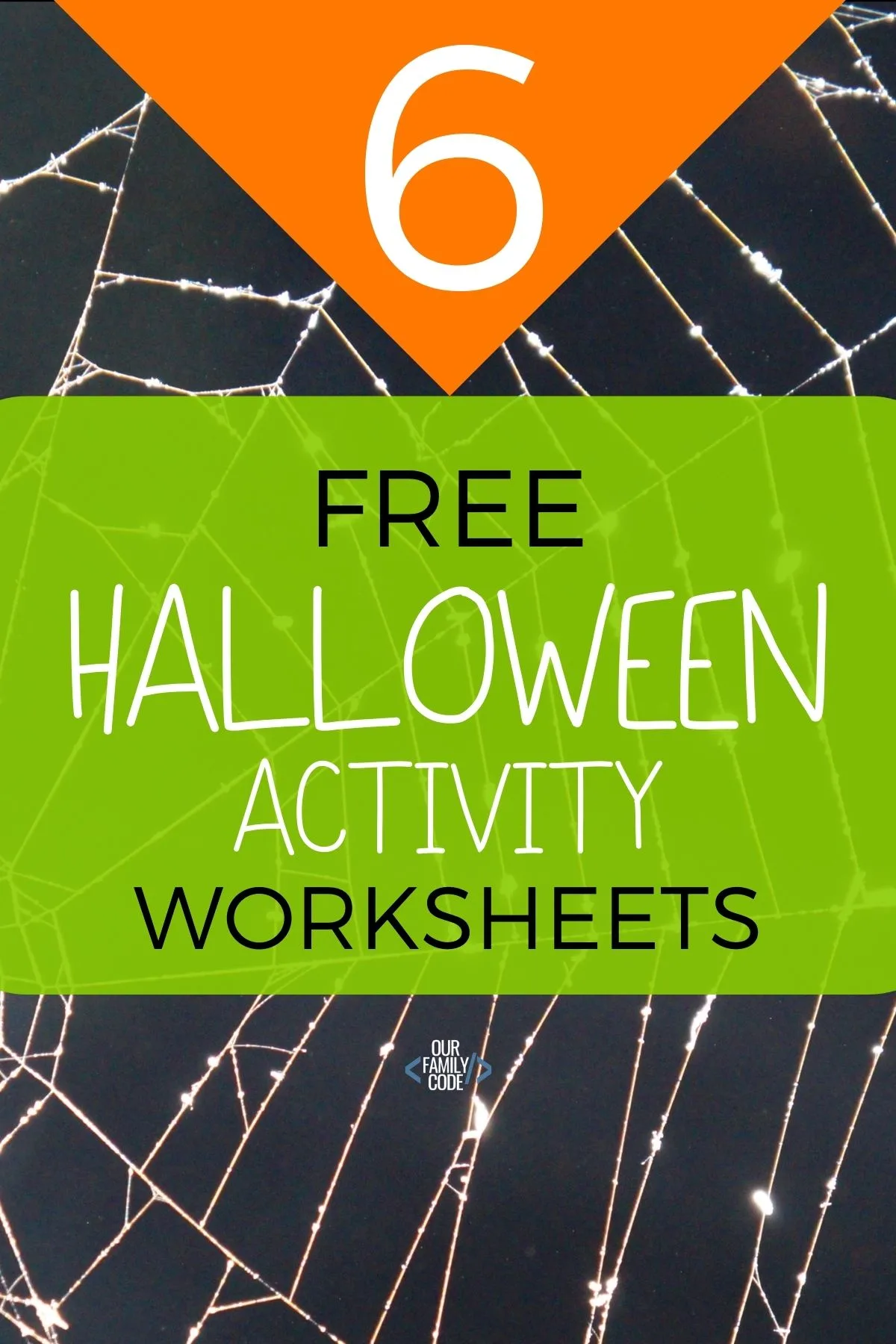 Meet Toni, the Maker Mom behind Our Family Code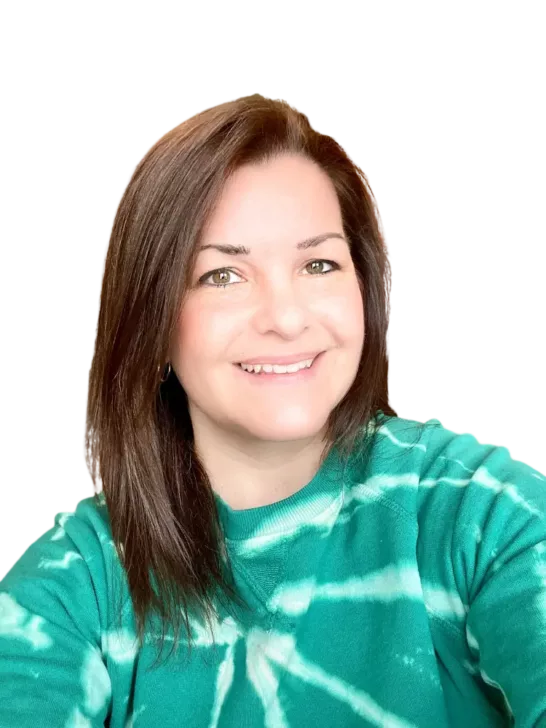 Hey there, I'm Toni! I'm a software engineer and Maker Mom that finds my joy in unleashing my children's curiosity by exploring STEAM concepts with my fantastic five!
When I'm not chasing toddlers or raising tweens, you can find me tearing things up and putting them back together over here at Our Family Code.
I am the owner and content creator of multiple educational websites designed to increase access to STEAM & STEM education with a focus on teaching computer science and coding to kids of all ages!
You can also find out more about me by visiting ToniGardner.com!