Learn how to make brain slime without glue with this easy guar gum slime recipe that you can use for a fun Halloween sensory bucket or game!
Halloween is going to be pretty unique this year because of the coronavirus pandemic and different state and county mandates to try to slow the spread.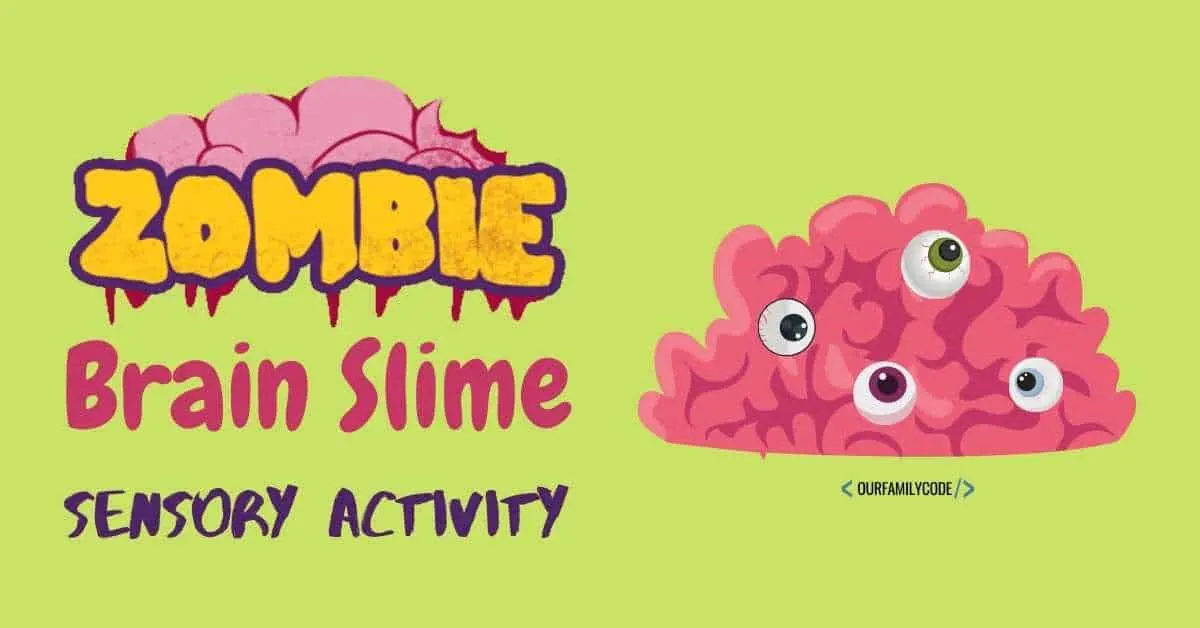 This post contains affiliate links. As an Amazon Associate, Our Family Code earns from qualifying purchases. Please see our Disclosure Policy for more details.
We decided as a family to forego any trick or treating experience, but still keep the fun in Halloween by hosting a family Halloween party! We love to dress up every year in different trendy family Halloween costumes and we still plan to show off our AMAZING (still confidential!) family costume by modeling it in our front yard!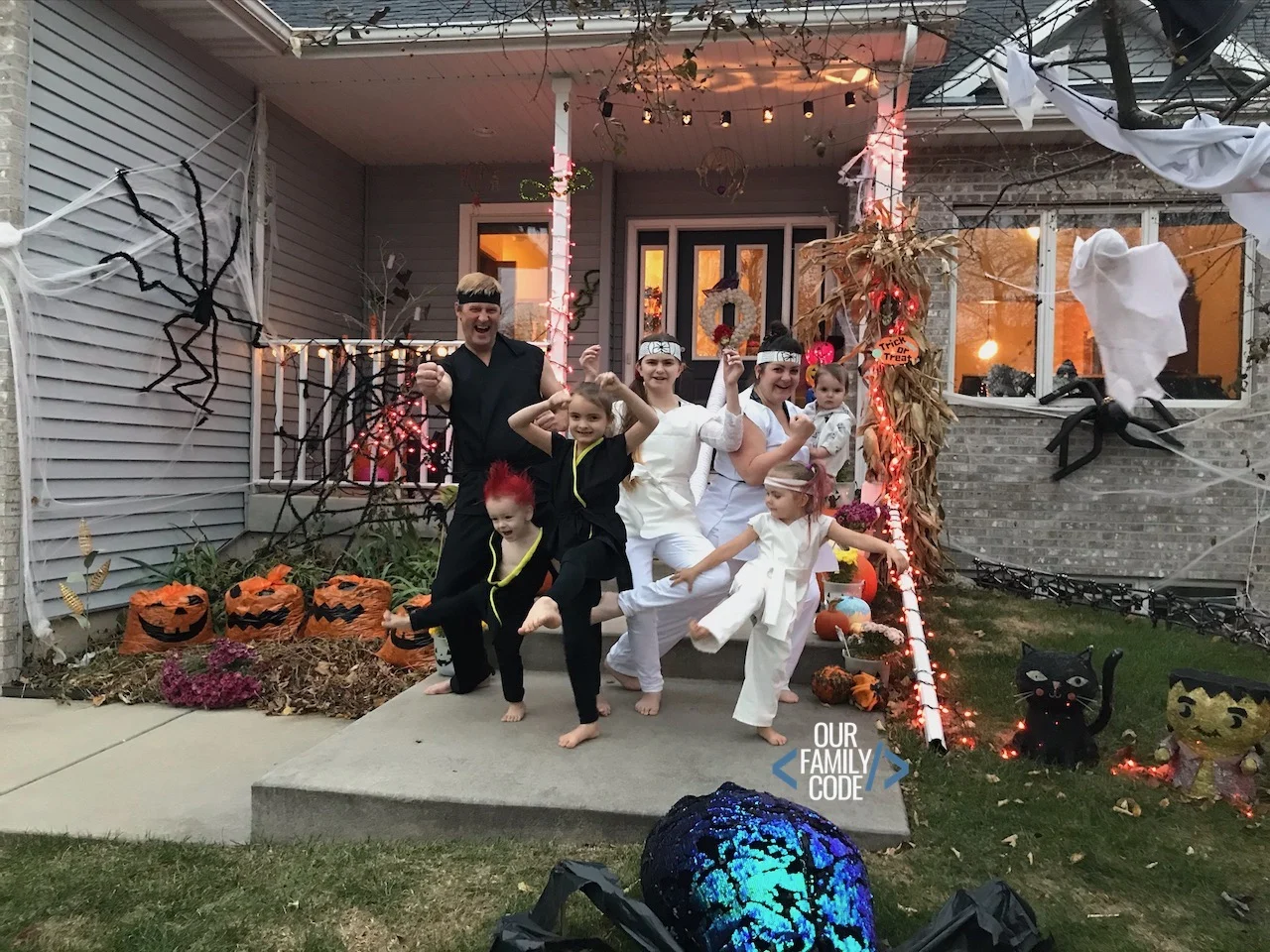 Halloween 2020 at our house will include an after dark glow-in-the-dark candy hunt, brain cupcakes, slime time, mystery sensory bags, spooky Halloween movies for kids, and lots of fun!
We also plan to drive around and play Halloween BINGO to see all the other decorations in town during the week of Halloween and we are competing in our town's Halloween house decoration contest and have been busy making a ton of different DIY Halloween decor!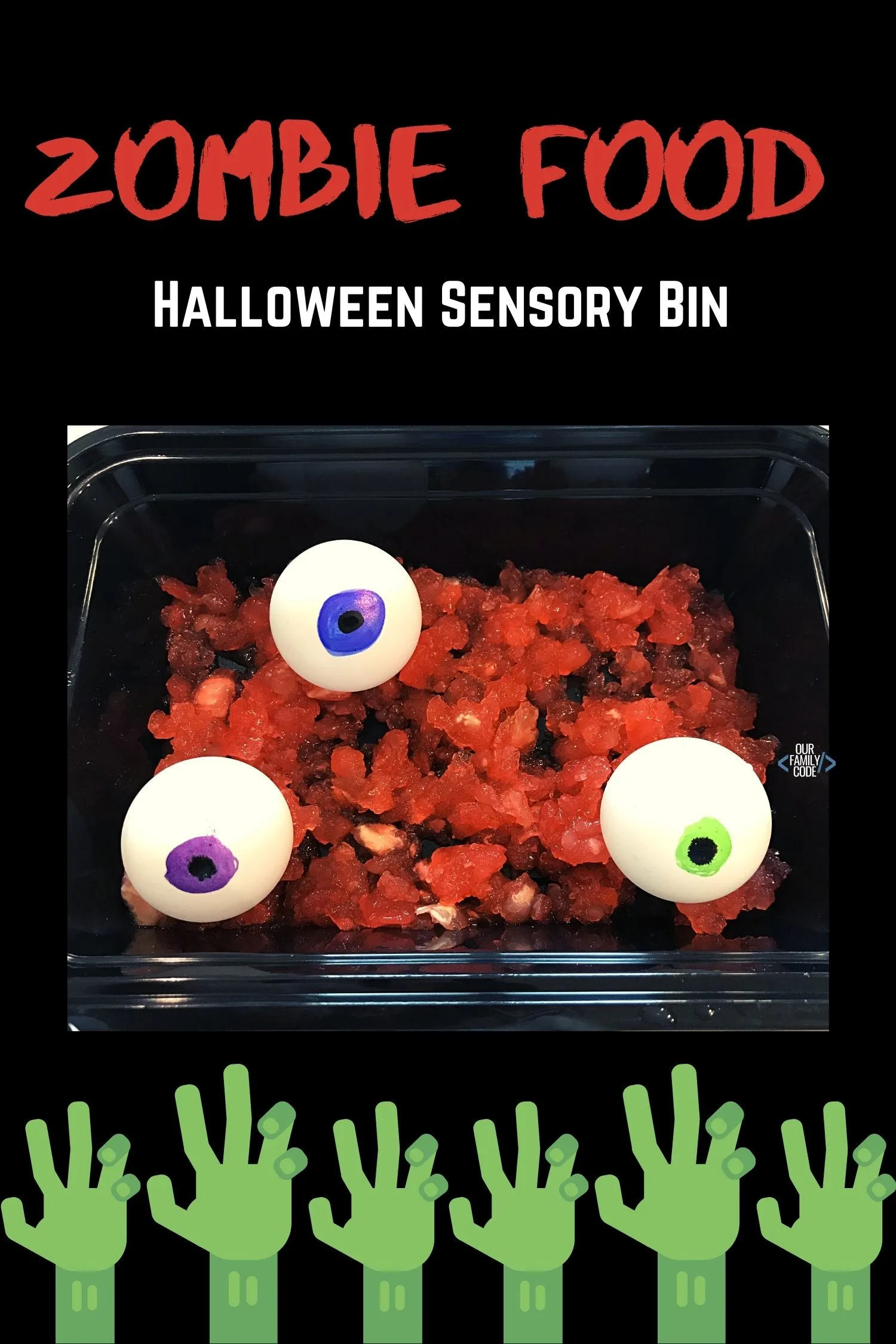 HOW TO MAKE SLIME WITHOUT GLUE
If you've scrolled through Pinterest any time lately, you'll have noticed that there are tons of ways and methods to make slime. Recently I was asked how to make slime without glue.
I decided to put a twist on this recipe and see what happens when I use cold water instead of hot water to dissolve the guar gum.
We decided to not only make slime without glue, but to pair it with a Halloween theme for some seasonal sensory fun! Check out this awesome no glue slime recipe we came up with and turn into a zombie!
FUN DIY NO GLUE SLIME RECIPE!
The texture of this guar gum slime (ish) recipe is pretty unique and not sticky at all! It actually feels a lot like a gel ice pack to me. It's a great sensory slime rather than a gooey slime and you can use it for Halloween surprise buckets or sensory bins!
You can even use this gooey slime to pretend to be a zombie!
This slime is not edible and adult supervision is required for making the recipe.
No Glue Slime Supplies
You can find guar gum in the baking section of many grocery stores or on Amazon!
How to Make Brain Slime
To make brain slime, you begin by pouring cold water in one of the plastic cups. Using cold water instead of hot water makes the guar gum dissolve less and creates the clumpy factor in this recipe.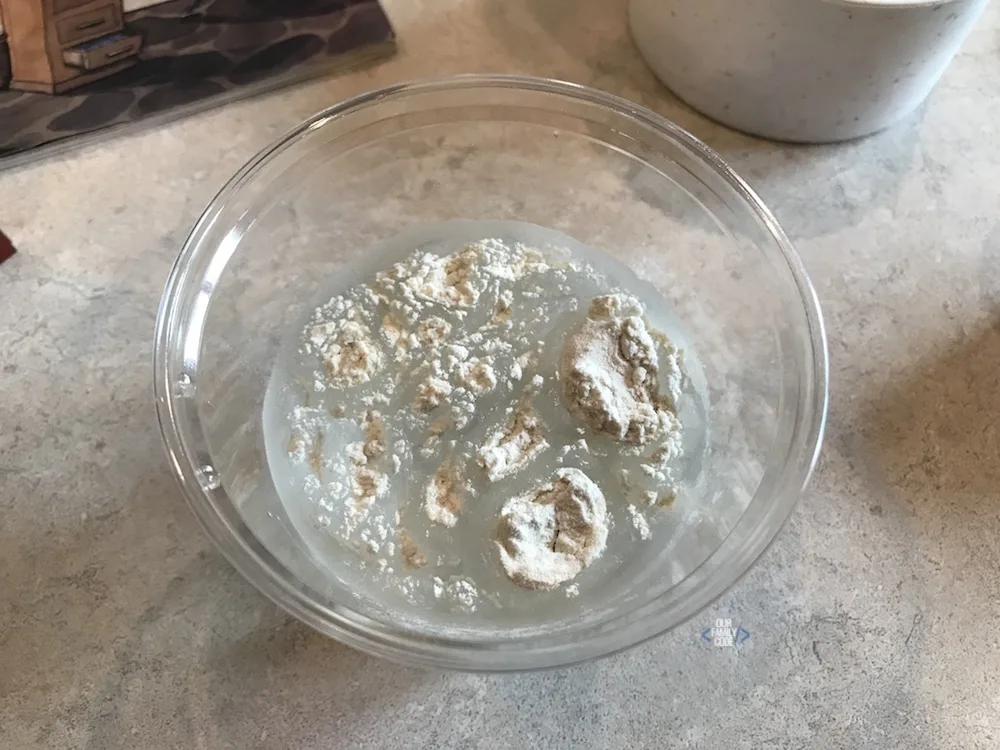 Use a wooden stick to stir the mixture until the mixture is thick and cloudy.
Next, add in a few drops of red food coloring and stir until blended. Allow the plastic cup to sit for 5-10 minutes while you work on the second mixture.
An adult should mix the borax and hot water in another plastic cup and stir until the borax is dissolved.
Finally, slowly pour the second mixture (borax cup) into the first mixture (guar gum liquid). Use a wooden stick to mix the liquids together. You'll find that they make a clumpy gooey gunk that resembles a brain!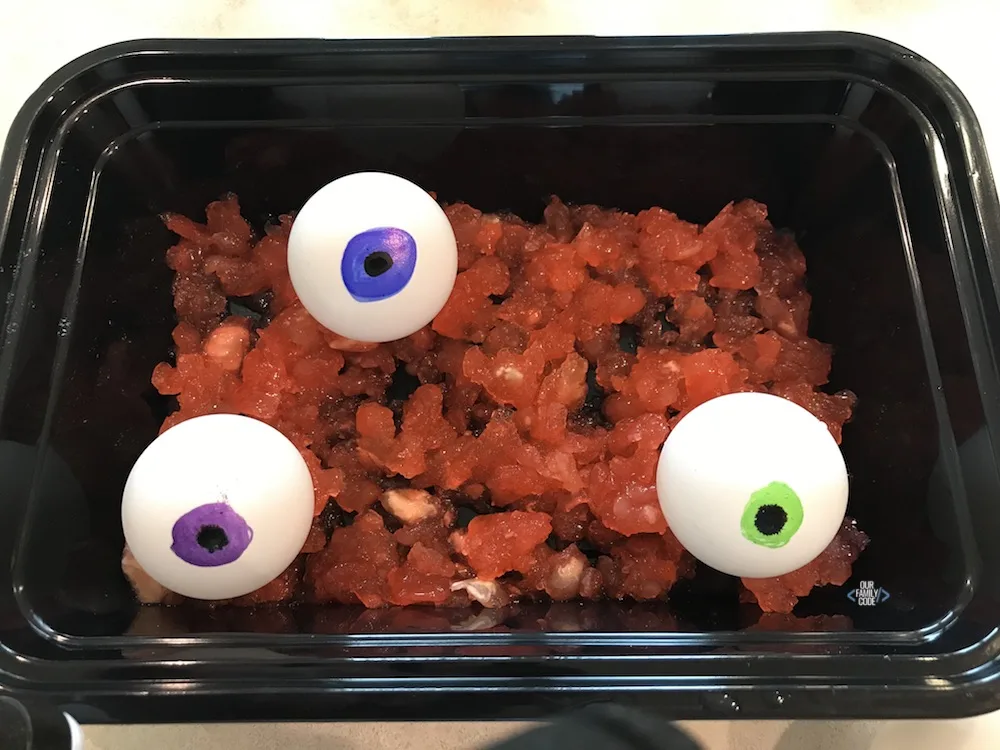 Congrats, you've made brain slime!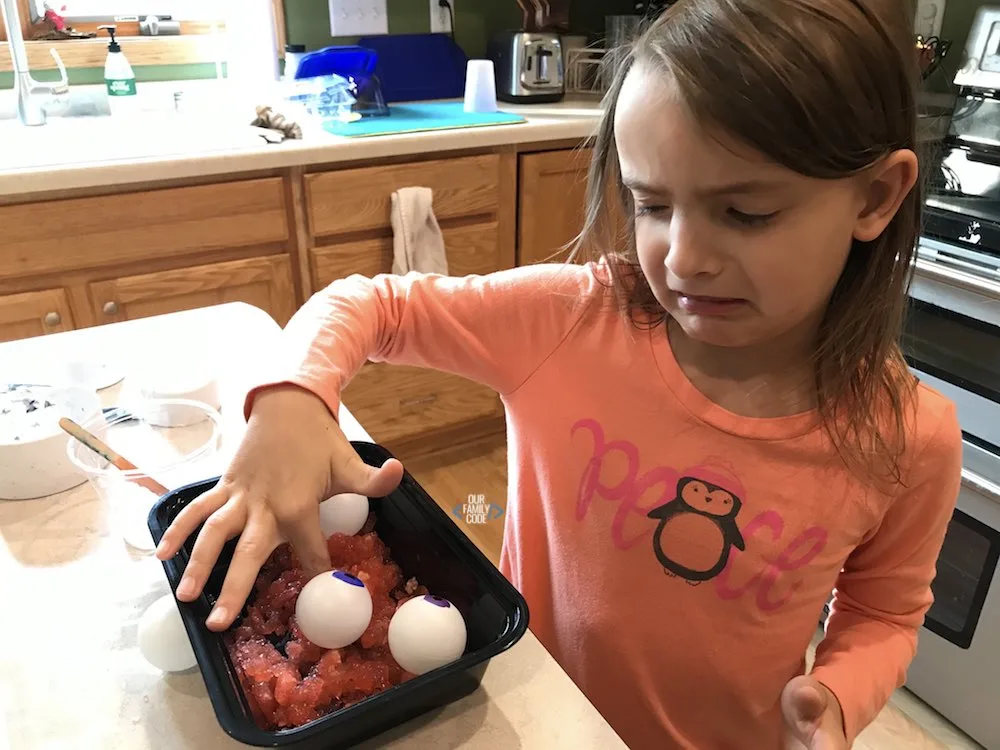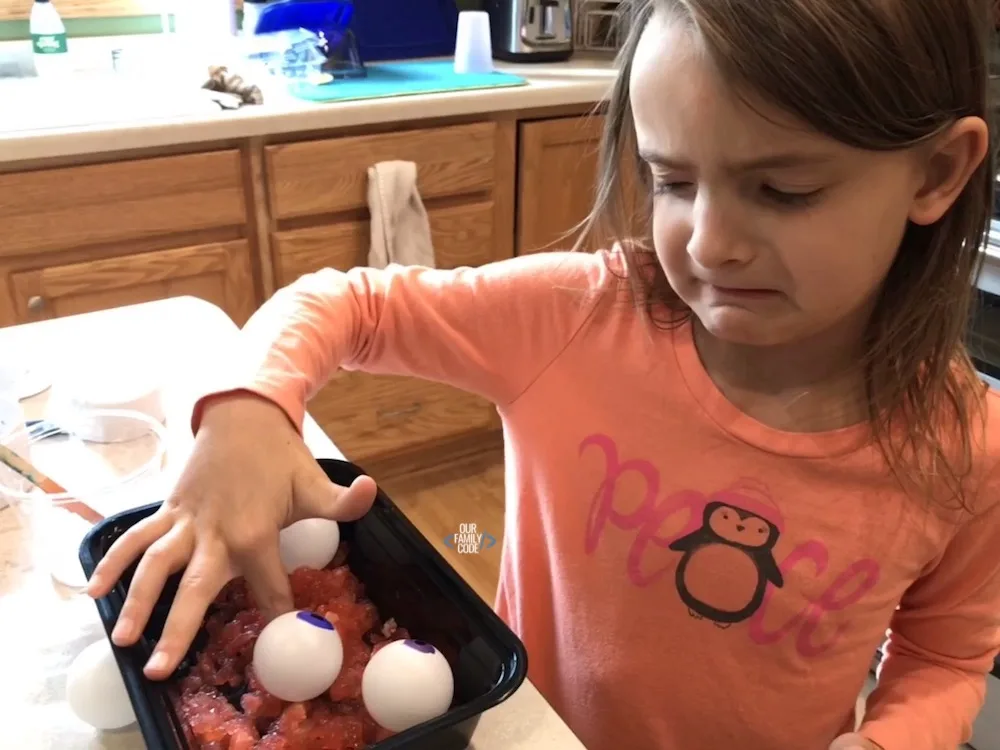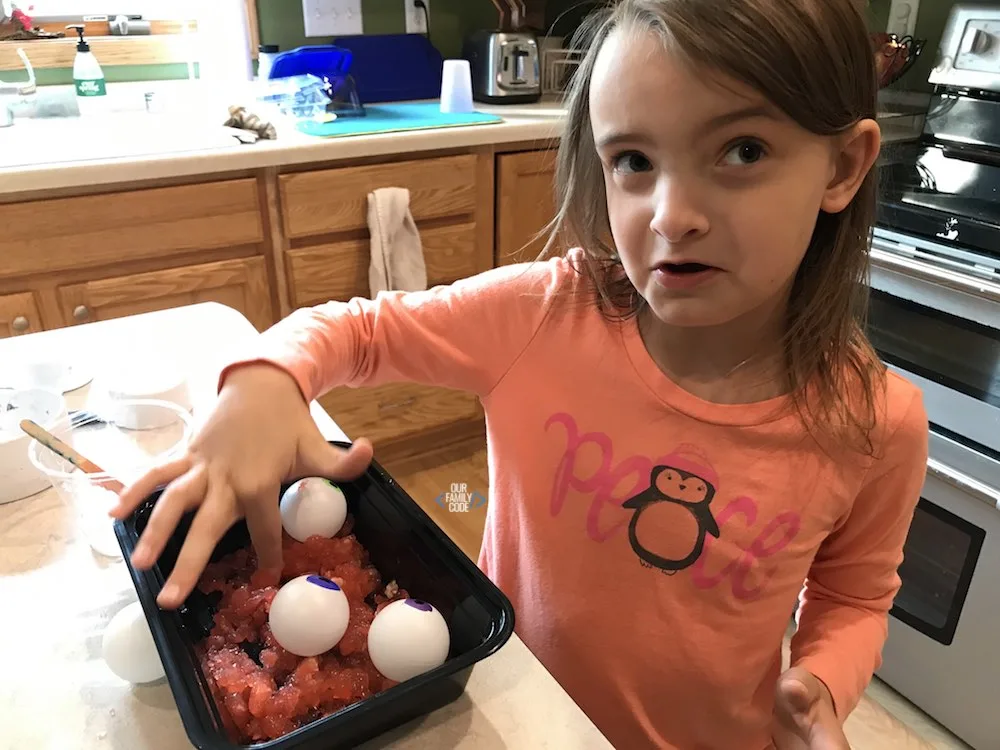 Note: This brain slime only lasts for a few days in a sealed plastic bag! When you are done with the slime, throw the bag in the garbage.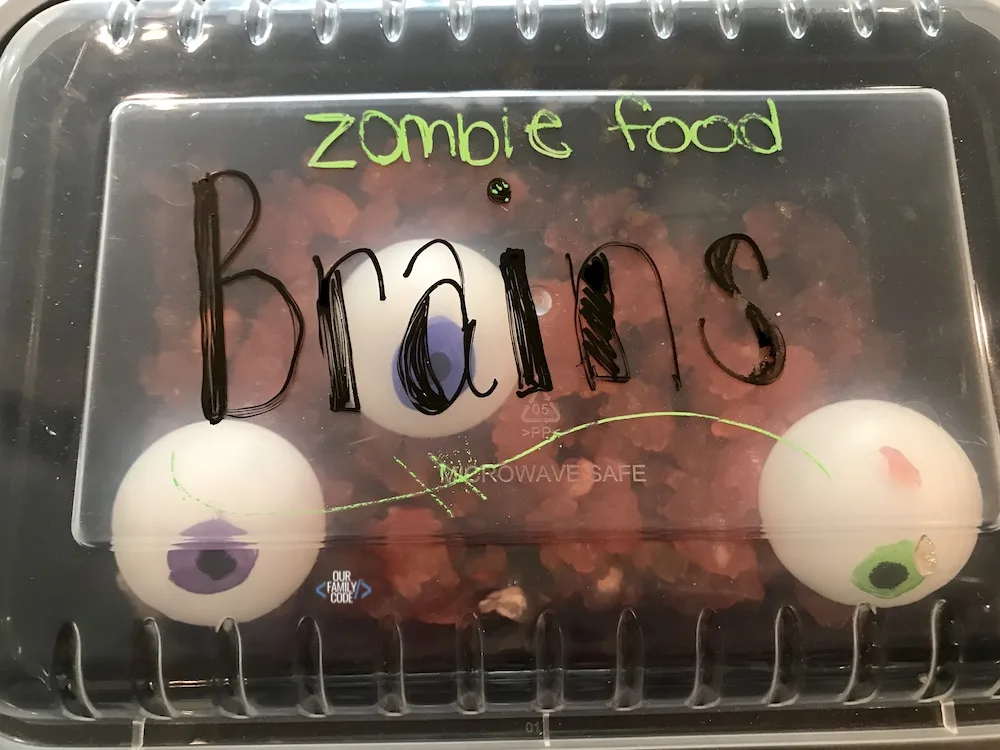 The Science of No Glue Slime!
This gooey slime uses guar gum, which is used as a thickener in foods. Guar gum comes from the guar plant that is grown in India and Pakistan. You can find guar gum in lots of favorite foods like ice cream and pudding!! Yum!
Guar gum is a natural polymer that binds with liquids to thicken them.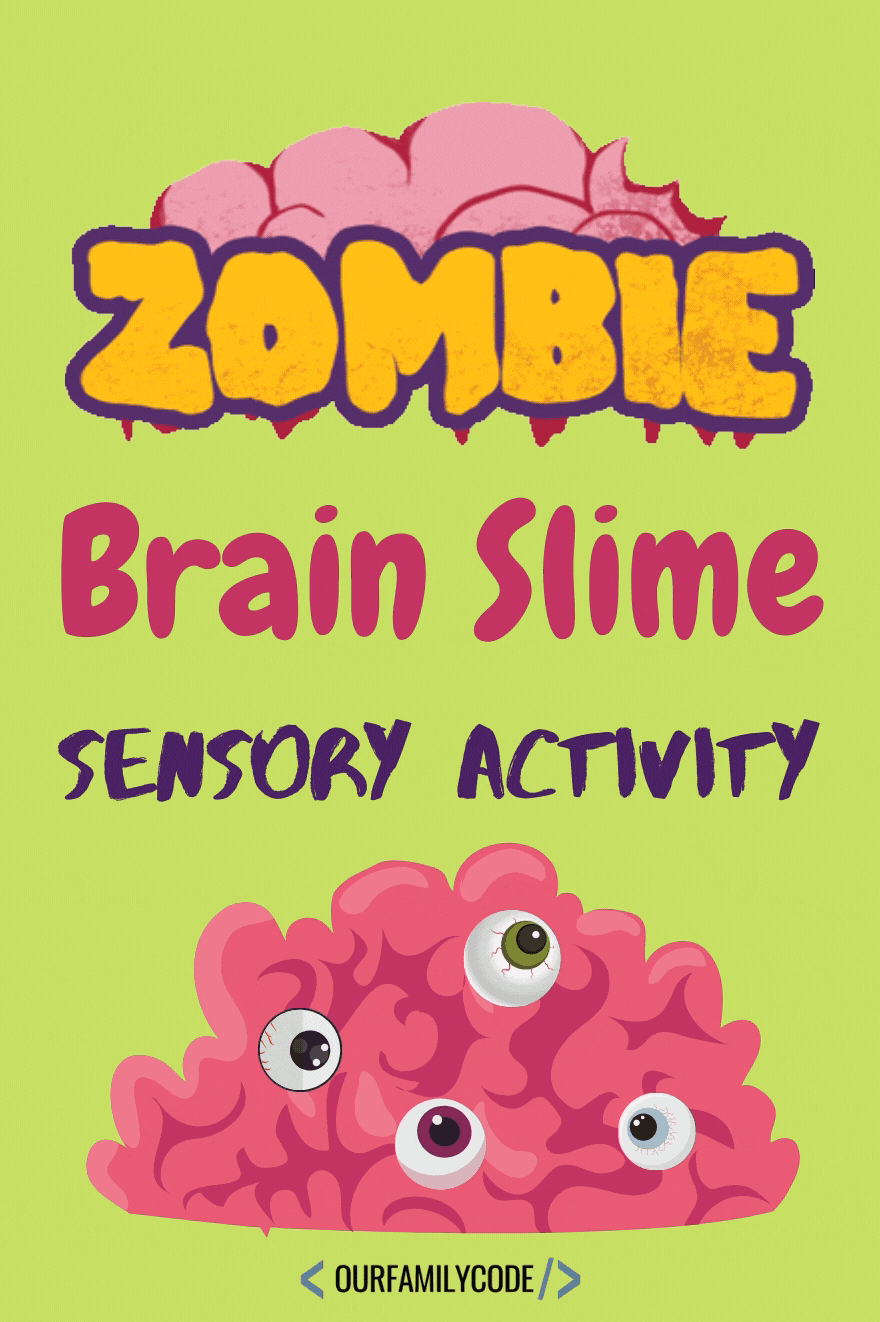 Find More Slime Recipes
Find More Halloween STEAM Activities
Find some more Halloween STEAM activities for kids!
Meet Toni, the Maker Mom behind Our Family Code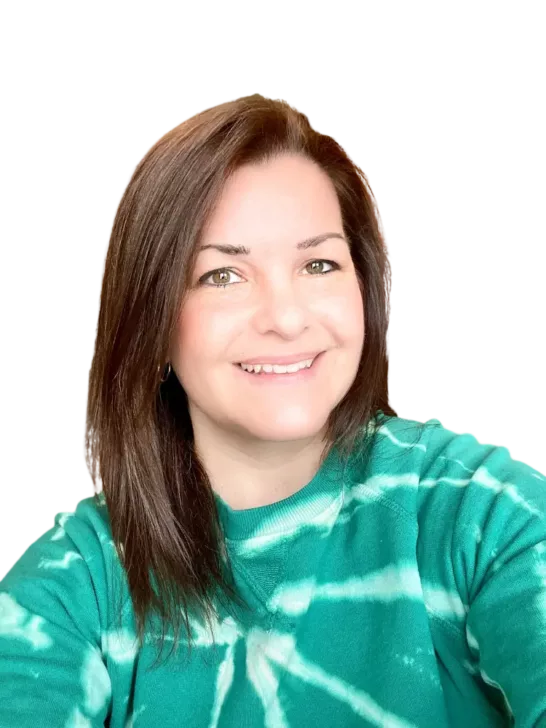 Hey there, I'm Toni! I'm a software engineer and Maker Mom that finds my joy in unleashing my children's curiosity by exploring STEAM concepts with my fantastic five!
When I'm not chasing toddlers or raising tweens, you can find me tearing things up and putting them back together over here at Our Family Code.
I am the owner and content creator of multiple educational websites designed to increase access to STEAM & STEM education with a focus on teaching computer science and coding to kids of all ages!
You can also find out more about me by visiting ToniGardner.com!