This is a quick list of easy, screen-free activities that you can do with your preschooler to help them learn about the world around them!
It's nice to have some quick screen-free activities that you can do in 30 minutes or left without having to empty out your whole art closet onto the kitchen table.
This post contains affiliate links. As an Amazon Associate, Our Family Code earns from qualifying purchases. Please see our Disclosure Policy for more details.
The best part about these screen-free activities is that you can do all of these activities with stuff you have around the house!
1. Color in a coloring book together while listening to music. Color to match the rhythm of the music.
2. Find things around the home or on a walk that rhyme.
3. Tell your child a story about a picture that you have of them. Have them tell the story back to you.
4. Cut out pictures from magazines that rhyme and match them together.
5. Create a musical instrument. Add dried beans to an empty bottle or container. Seal it and play!
6. Find things in your house or outside that begin with the same sound.
7. Dance, skip and jump to music, freeze when it stops.
8. Find a favorite recipe and make it together. Slide your fingers under the words as you read the directions to them out loud.
9. Move small items into a container using fingers, tweezers, a spoon, etc.
10. Play "I Spy" using colors.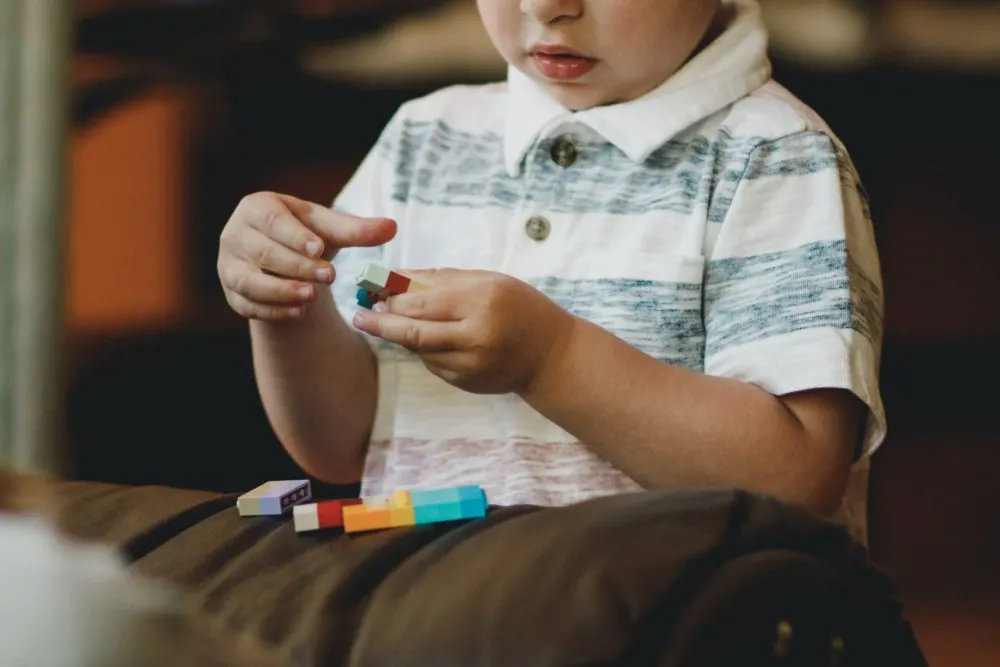 11. Have a "triangle" day. Draw and cut out a triangle together. Look for different shaped objects that are triangles and eat a triangle snack like pizza, crackers or cheese.
12. Draw a picture on an erasable surface. Say a word, such as "tower", and have your child erase what rhymes (ex. flower).
13. Hide plastic toys inside play dough and then "rescue" the objects by digging them out.
14. Spell out your child's name in a cheerleader's chant. Have them repeat each letter after you.
15. Pretend to be different animals. Slither like a snake, swing like a monkey, walk like an elephant, etc.
16. Fill an aluminum pie plate with water and freeze it. When frozen, let your child play with it in a sink and talk about how it melts.
17. Share words that all begin with the sound of your name.
18. Count the number of stop signs you see when riding in a vehicle.
19. Make fruit juice cubes. Watch the juice turn from a liquid to a solid and back again.
20. Thread beads onto a pipe cleaner in a pattern. Describe the pattern to someone.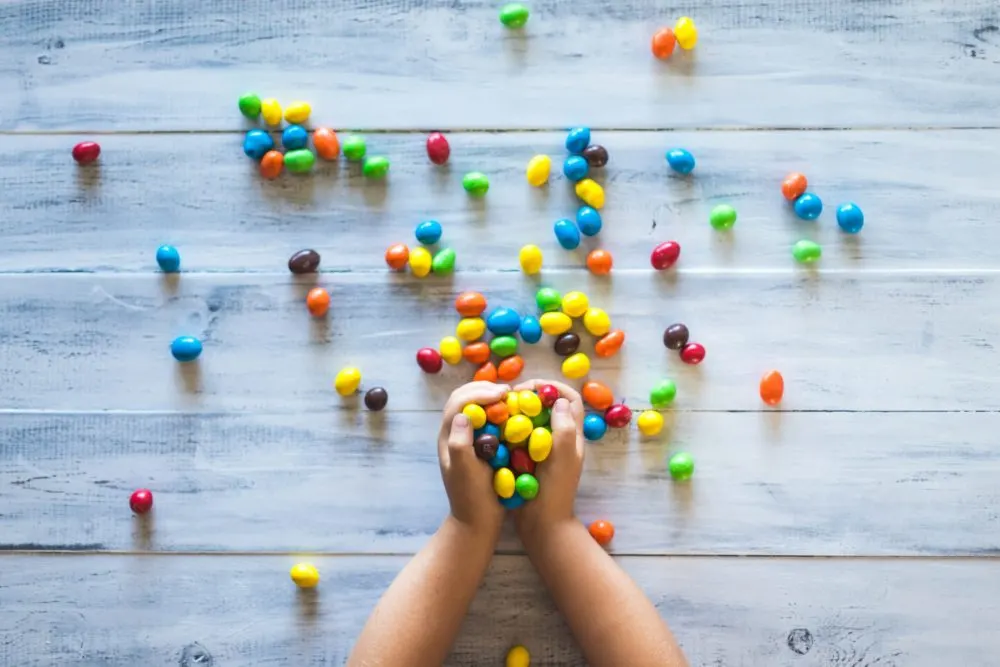 21. Go on a circle hunt in your home or neighborhood. How many circles can you find?
22. Set out four or more different sized toys. Ask your child to put them in order from smaller to largest.
23. Go on a number hunt! How many times can you find each of the numbers 1-10?
24. Take a clipboard and copy words that you find around the house.
25. Have your child find objects that are bigger than their hand. Repeat for smaller.
26. What shapes can you make with 6 popsicle sticks?
27. Try whispering a secret to your child and have them pass it on to someone else or say it back to you.
28. Have your child rhyme 5 words with "cat".
29. Play follow the leader – walk backwards, hop, spin, take small and large steps, swing your arms, etc. Take turns leading.
30. Have your child make different shapes using a string and tell them to you.
We also love to learn through play with some awesome STEM toys for preschoolers!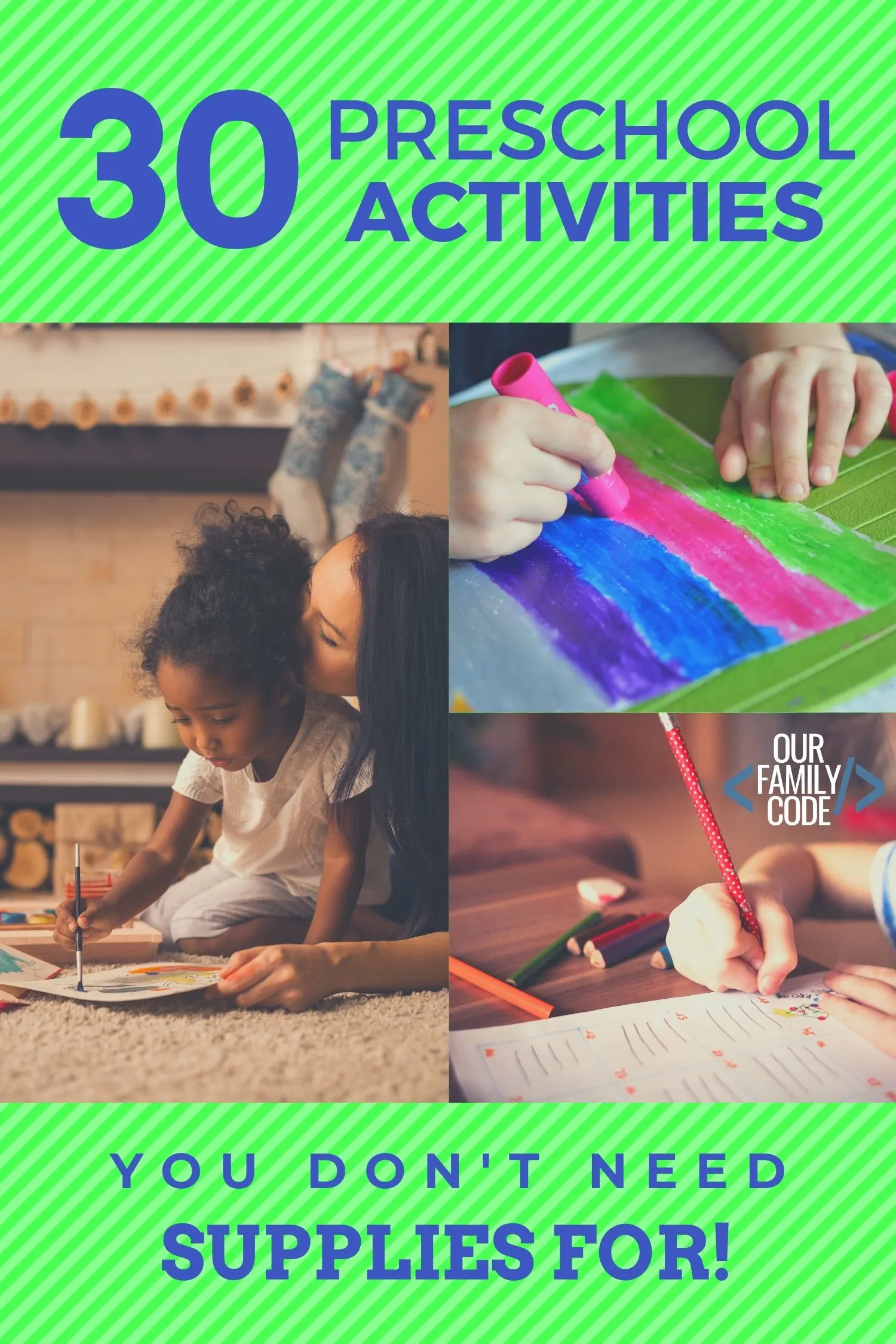 Hands-on Toddler & Preschool Activities
Find more hands-on learning activities for toddlers and preschoolers!
Meet Toni, the Maker Mom behind Our Family Code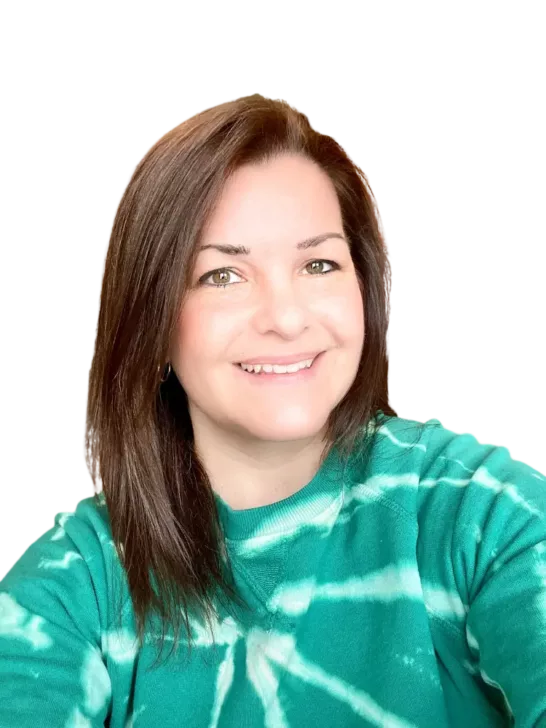 Hey there, I'm Toni! I'm a software engineer and Maker Mom that finds my joy in unleashing my children's curiosity by exploring STEAM concepts with my fantastic five!
When I'm not chasing toddlers or raising tweens, you can find me tearing things up and putting them back together over here at Our Family Code.
I am the owner and content creator of multiple educational websites designed to increase access to STEAM & STEM education with a focus on teaching computer science and coding to kids of all ages!
You can also find out more about me by visiting ToniGardner.com!