Make preschool shamrock process art with green peppers for a great sensory learning experience!
I have two toddlers in my house (2yrs and 1yr) and we try to do work on fine motor activities during the day while their older sisters are at school.
This activity is a great way to have St. Patrick's Day fun with a great sensory activity and a book by one of our favorite authors!
This post contains affiliate links. As an Amazon Associate, Our Family Code earns from qualifying purchases. Please see our Disclosure Policy for more details.
There Was an Old Lady Who Swallowed a Clover
We paired our preschool shamrock process art activity with a book by one of our favorite authors, There Was an Old Lady Who Swallowed a Clover by Lucille Colandro. The best part was using half of our green peppers to try in our eggs!
Preschool Shamrock Process Art Activity
With two toddlers in this house, we love to work on toddler and preschool crafts that are designed to develop fine motor skills, support color recognition, and are easy to set up and clean up while the big girls are at school!
Recommended: Toddler Rainbow Color Recognition Storybook Activity
Preschool Shamrock Art Supplies
Green bell peppers (I bought one with three lobes and one with four lobes)
Construction paper (We like to use 12-inch by 18-inch paper because it gives us more room for our art!)
I did this activity with both of my toddlers and it was pretty difficult to keep my 1yr old from painting the room green. He had such a fun time feeling the green peppers and touching the paint.
My 2yr old, Thea, really enjoys process art activities and I am thrilled that she is becoming more and more use to working with different textures!
She has always had a bit of an aversion to certain squishy things (one that her brother seems to share!), so activities like these are a wonderful way to introduce my kids to all different things squishy or not so squishy!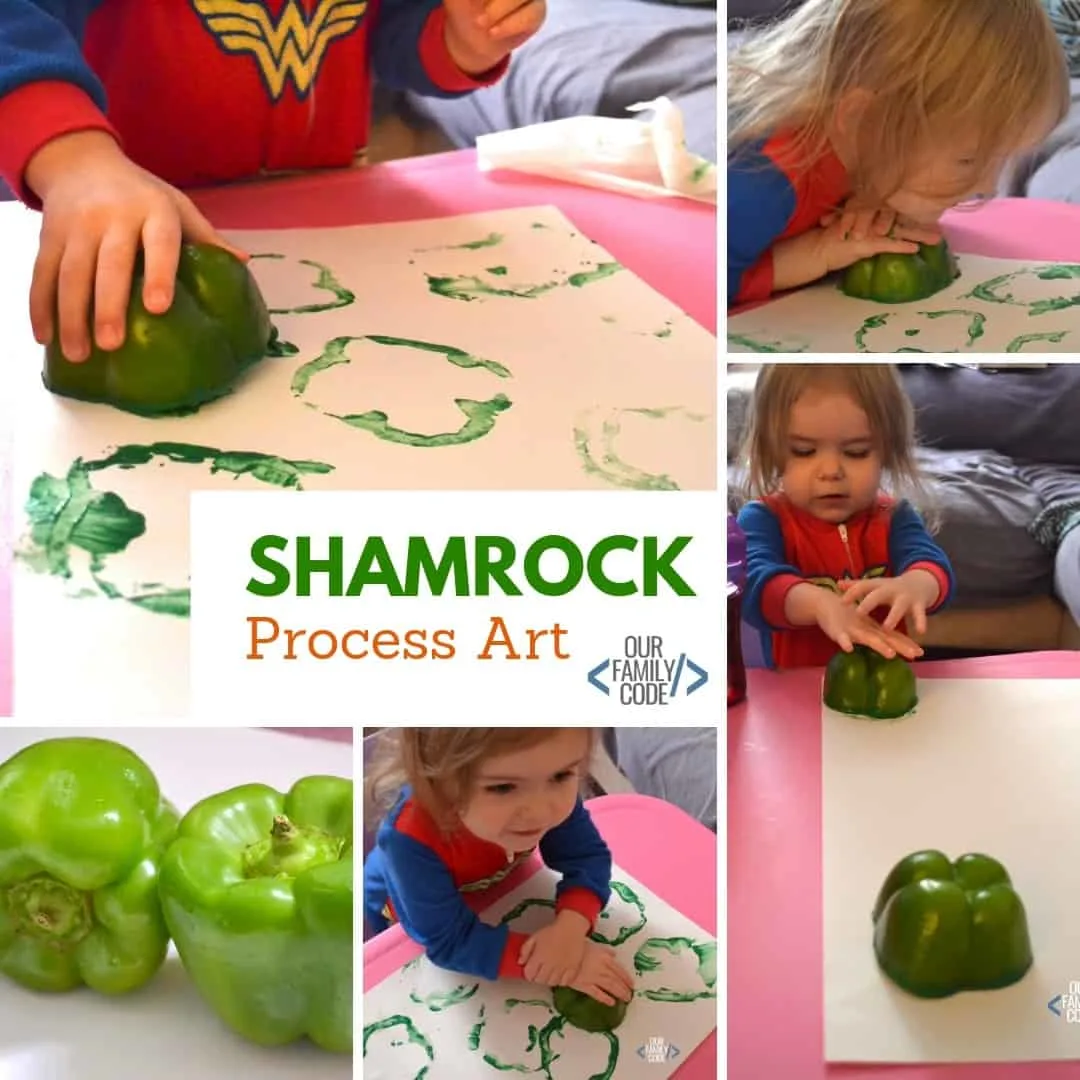 This activity is simple to set up. Wash your green peppers and cut them in half. Try to make sure the edge is mostly even, so that you can make shamrocks easily.
One of our edges was a little uneven, so we had to push it down harder in order to make sure the whole shamrock print was transferred to the paper.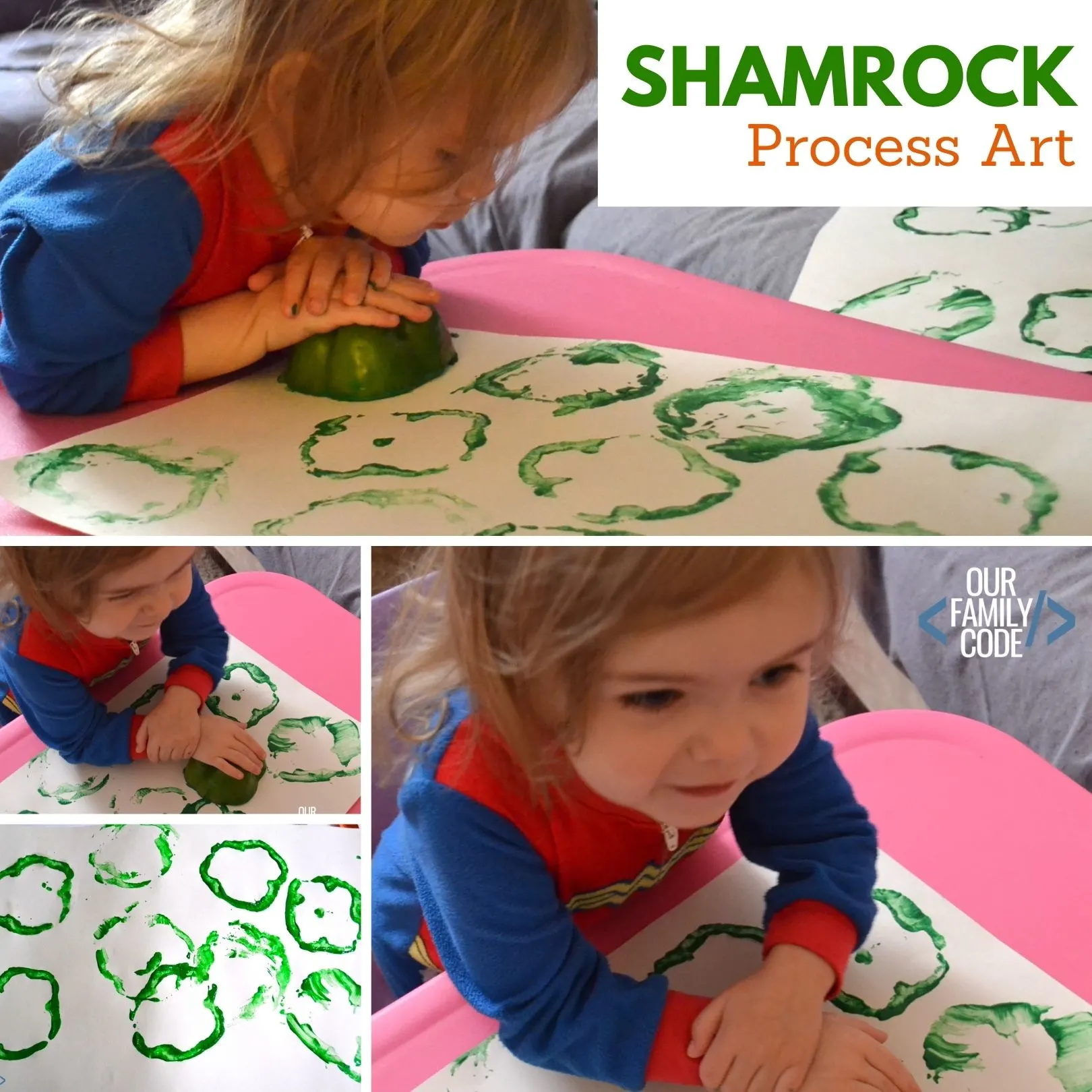 For a fun twist, add the other half of your bell peppers to a meal and see how they taste! We added some to eggs!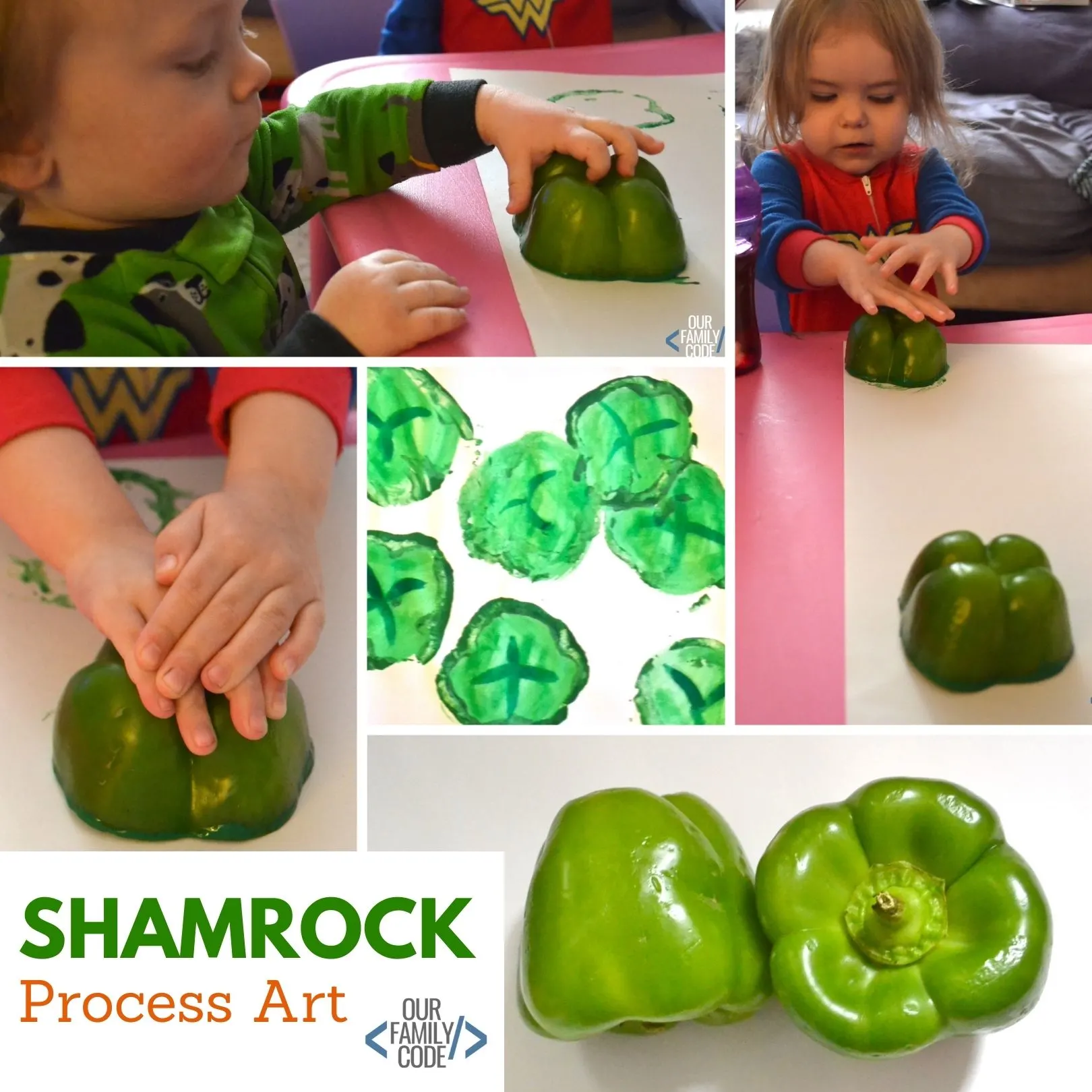 PIN THIS IMAGE TO SAVE THIS ACTIVITY OR SHARE WITH FRIENDS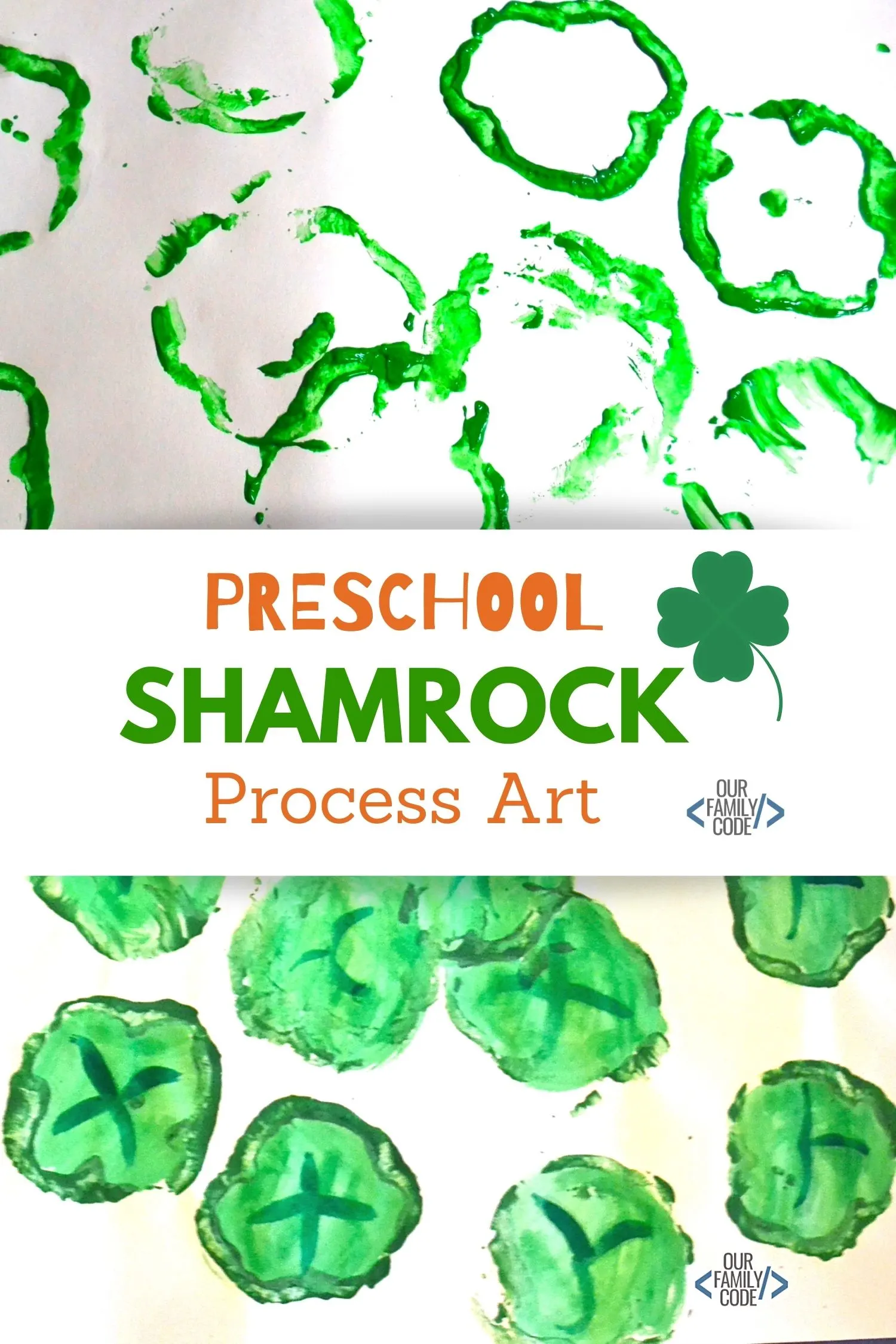 Meet Toni, the Maker Mom behind Our Family Code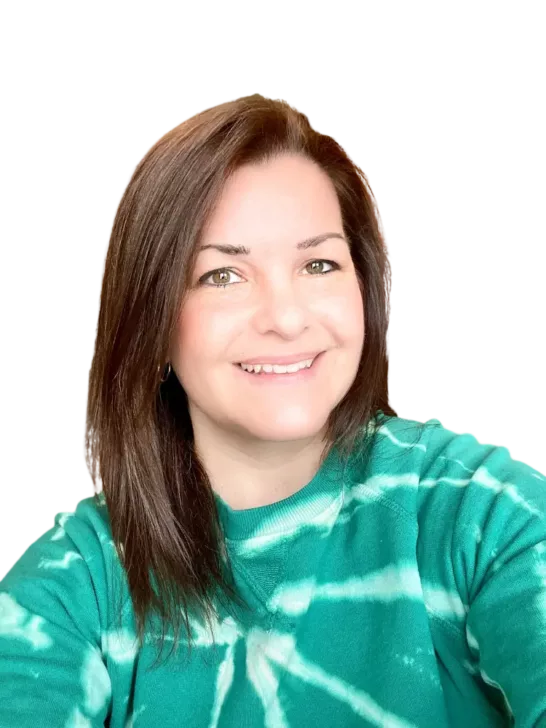 Hey there, I'm Toni! I'm a software engineer and Maker Mom that finds my joy in unleashing my children's curiosity by exploring STEAM concepts with my fantastic five!
When I'm not chasing toddlers or raising tweens, you can find me tearing things up and putting them back together over here at Our Family Code.
I am the owner and content creator of multiple educational websites designed to increase access to STEAM & STEM education with a focus on teaching computer science and coding to kids of all ages!
You can also find out more about me by visiting ToniGardner.com!