This butterfly squeegee painting art activity is exactly the type of Spring process art activity that you are looking for!
Squeegee painting is the perfect way to make a Spring craft with a neat sensory experience! It's super easy to do! I managed to do this activity with all four kiddos in the same room and we didn't get a drop of paint on the floor! Mom crafting with kids win!
This activity is great for elementary kiddos and up to work on independently. However, it is especially cool for preschoolers because of the "wow" factor and the process of making the art!
I helped my Kindergartner pull the squeegee across the sheet during her first attempt, but she caught on quickly and was able to do the project by herself.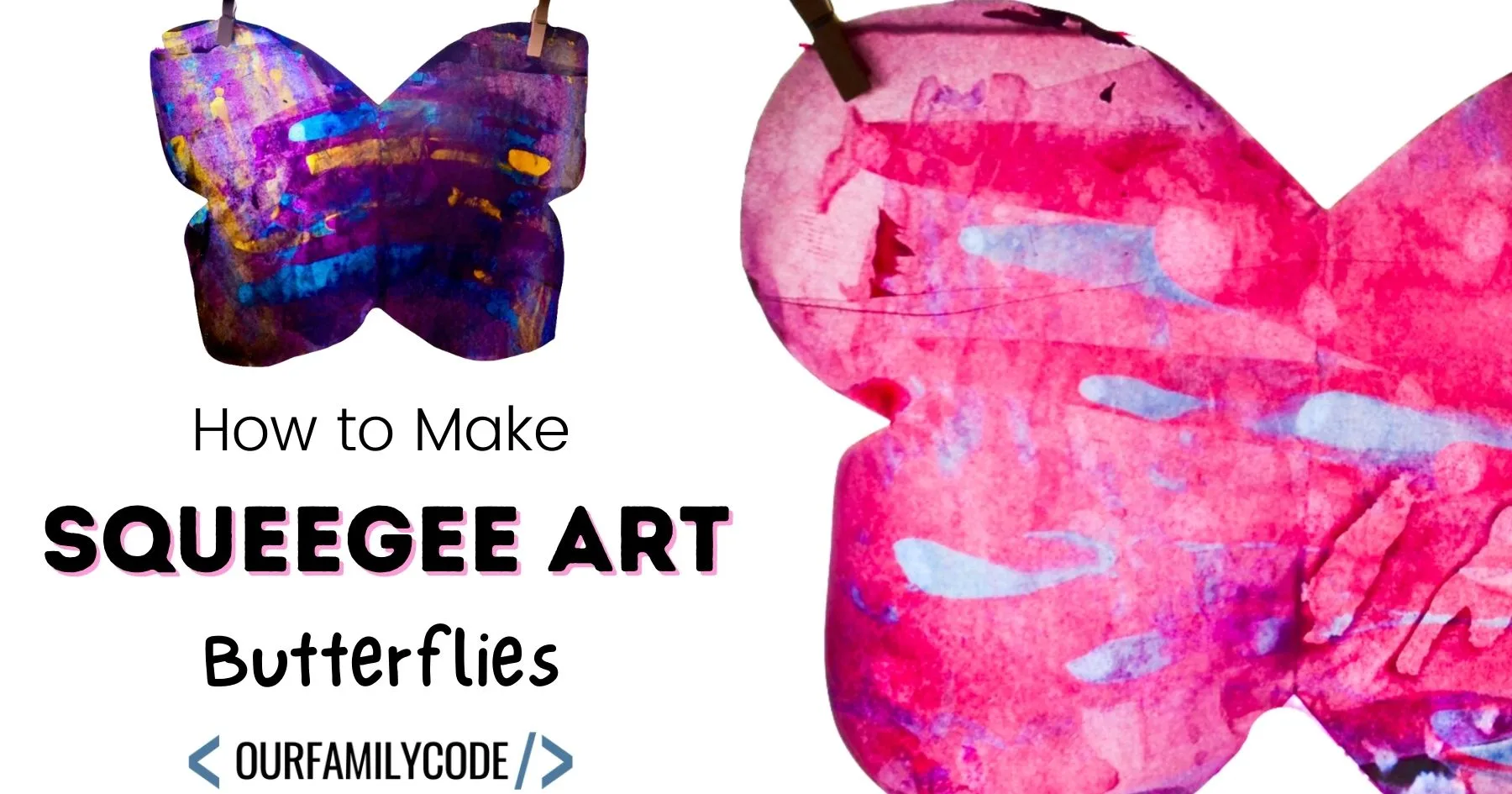 This post contains affiliate links. As an Amazon Associate, Our Family Code earns from qualifying purchases. Please see our Disclosure Policy for more details.
What is Process Art?
Process Art is art that is focused more on the making of the art rather than the end product even though the end product can sometimes be pretty neat too! Process art is a great activity for toddlers and preschoolers and you can use so many different objects to explore different shapes and textures.
Squeegee Art Supplies
Clothespins (optional)
String (optional)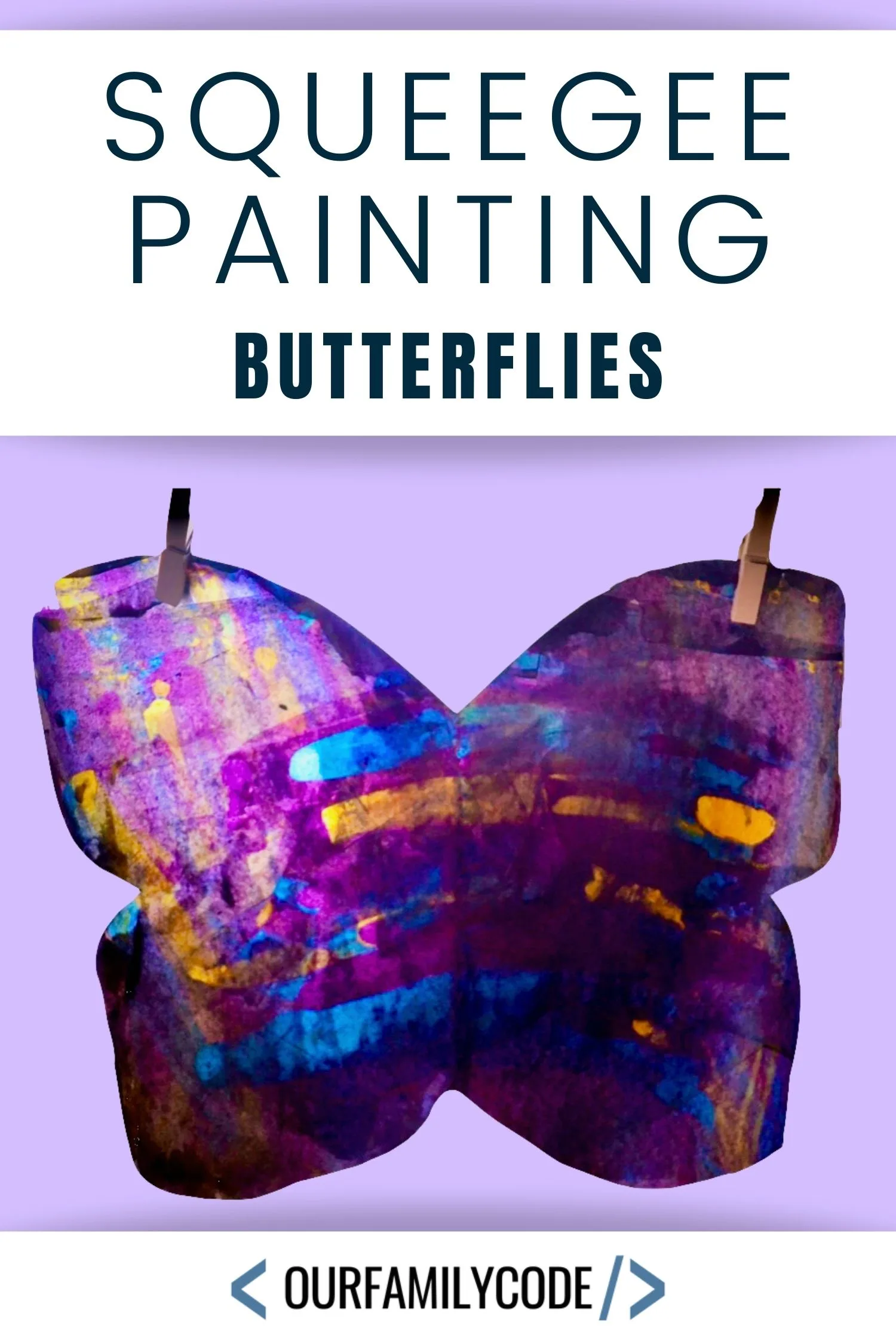 How to Make Squeegee Art Butterflies
Cut out Butterfly Shapes
Cut out the shape of your choosing on construction paper or card stock for a sturdier piece of art to hang up. We decided to make some butterflies just in time for some spring weather here in Wisconsin.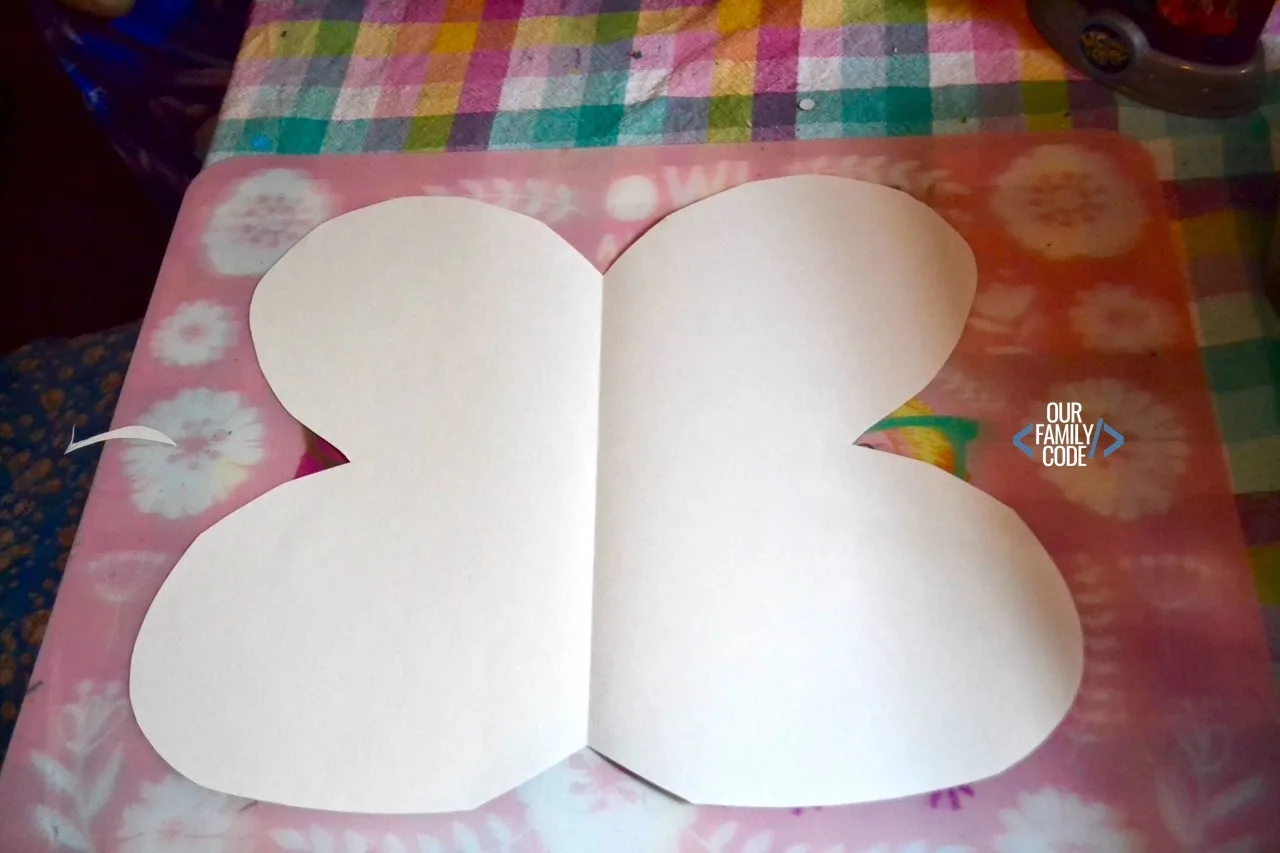 Don't forget to use something to cover your surface. We use plastic table mats and just clean them off each time.
Next, drip some paint on your paper. A few drops of each color will work. We tried to mix it up and even talked a bit about color wheels and how to find colors that look nice together.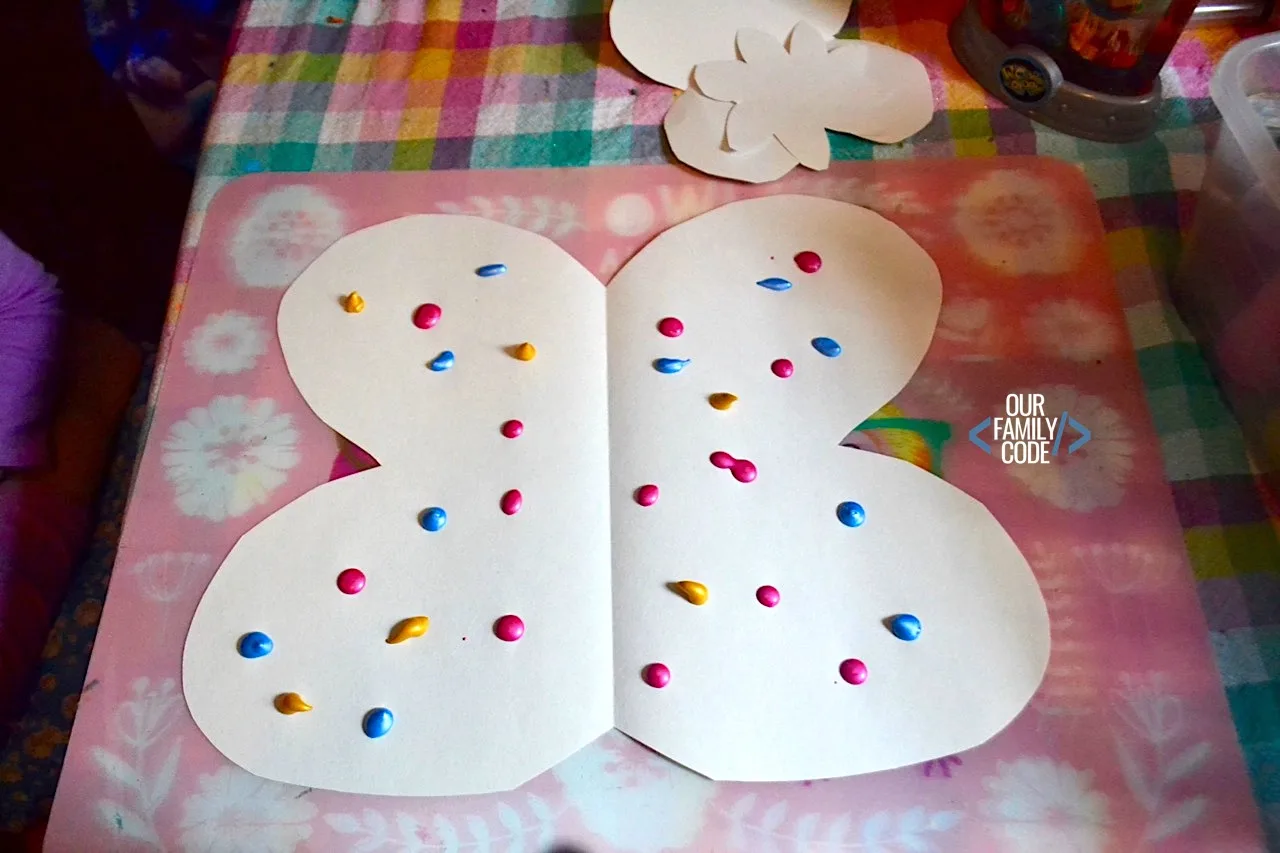 Create Squeegee Art
Use a squeegee to spread the paint across the paper by pulling down the paper. This part was a little difficult for my kiddos to grasp at first.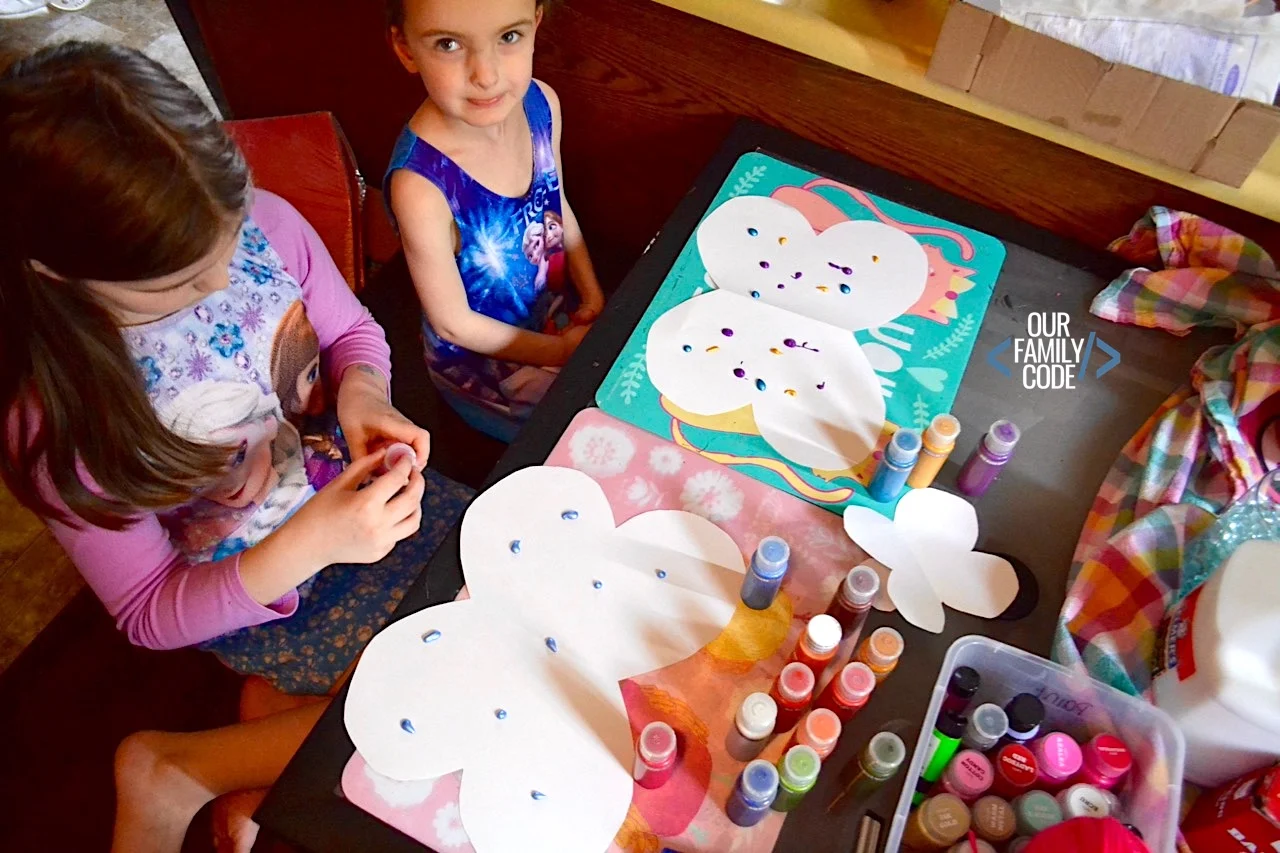 After a few tries, they were able to squeegee across very well. They struggled with the dragging it across the paper instead of pushing it upward at first. We ended up making quite a few because the activity is relatively fast from start to finish.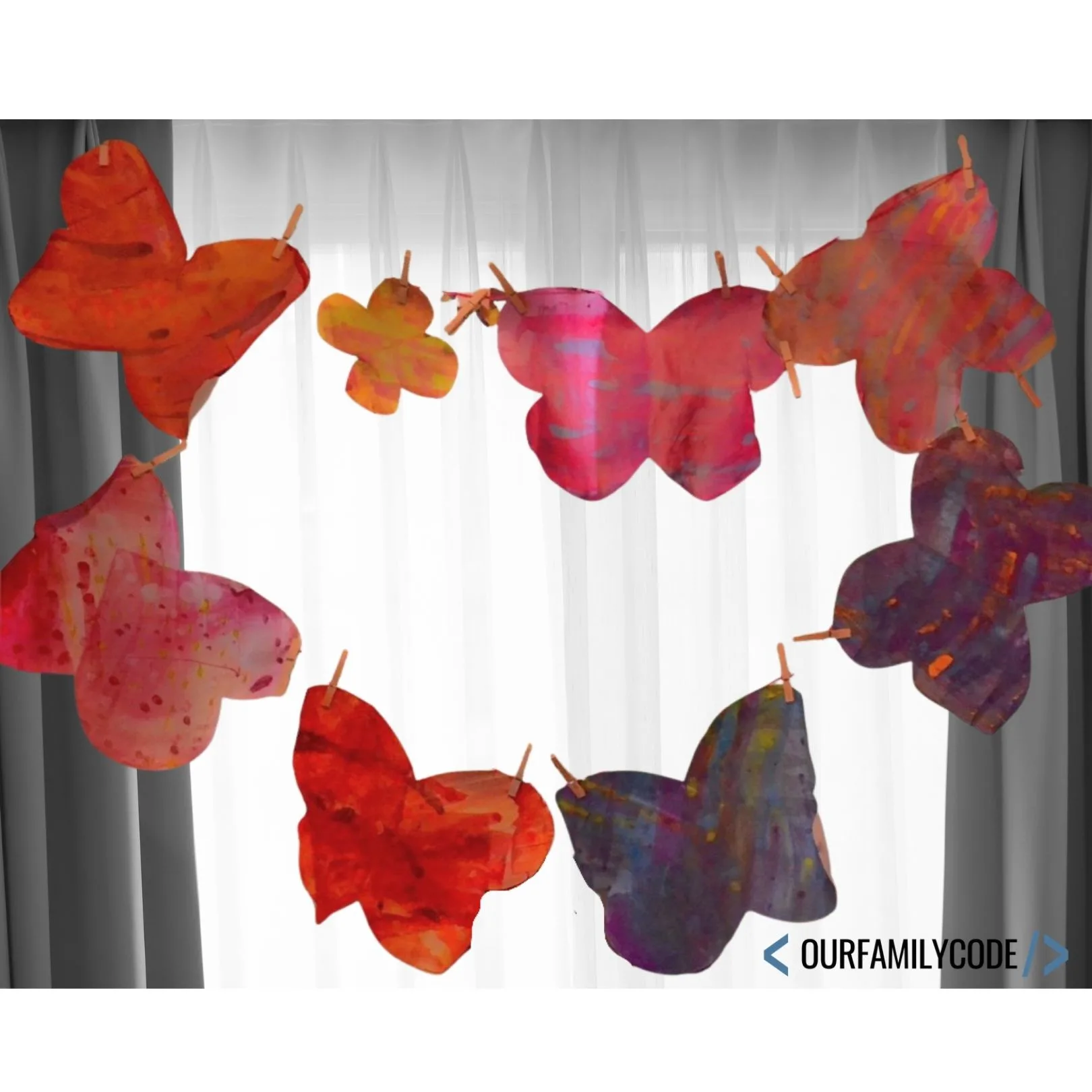 We hung our butterflies up to dry in the window by using string and clothespins. We made a ton of them because it was so much fun!! You can even turn this into a fun Easter craft and make some squeegee Easter eggs!
PIN THIS IMAGE TO SAVE THIS SPRINGTIME SQUEEGEE ART ACTIVITY!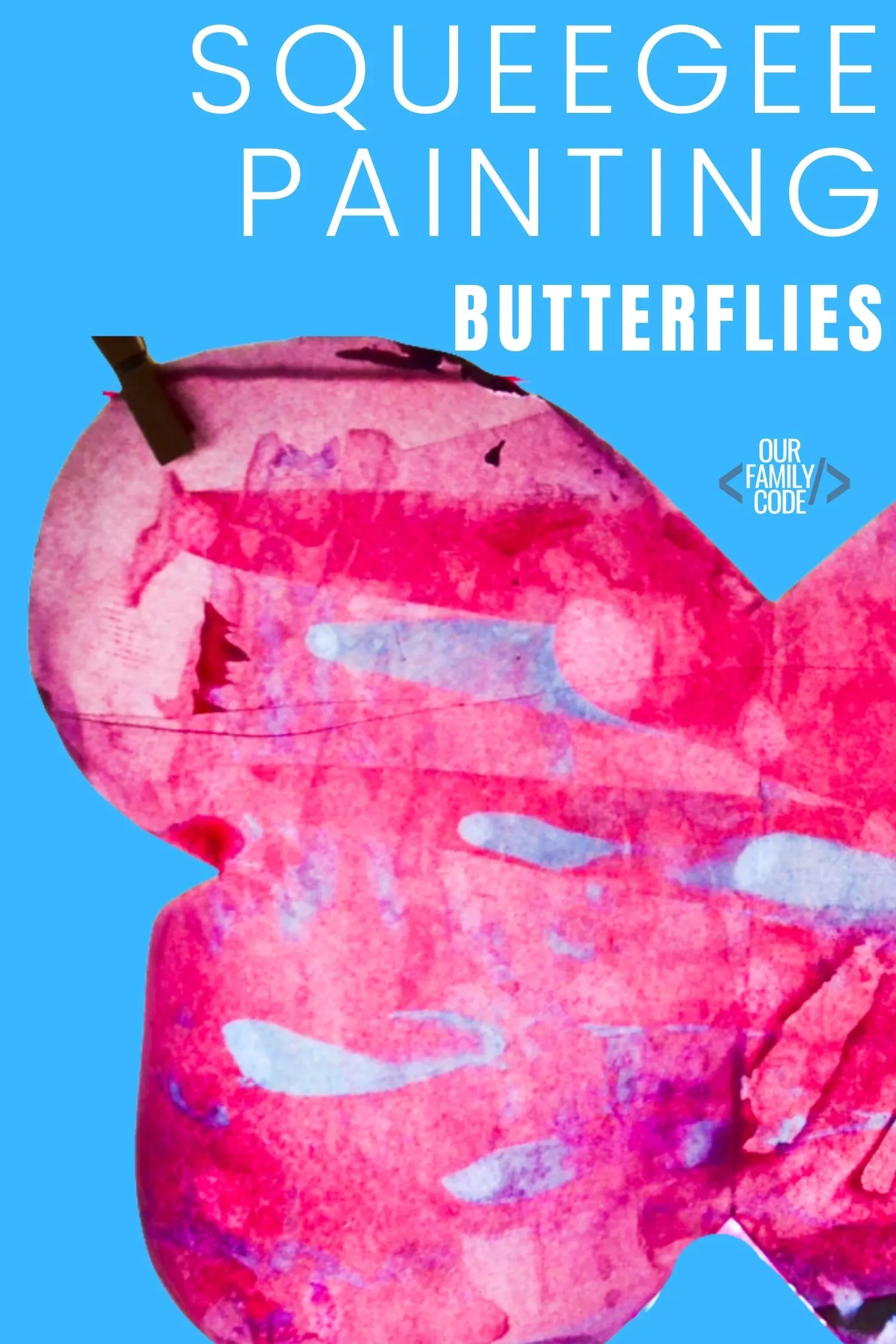 Meet Toni, the Maker Mom behind Our Family Code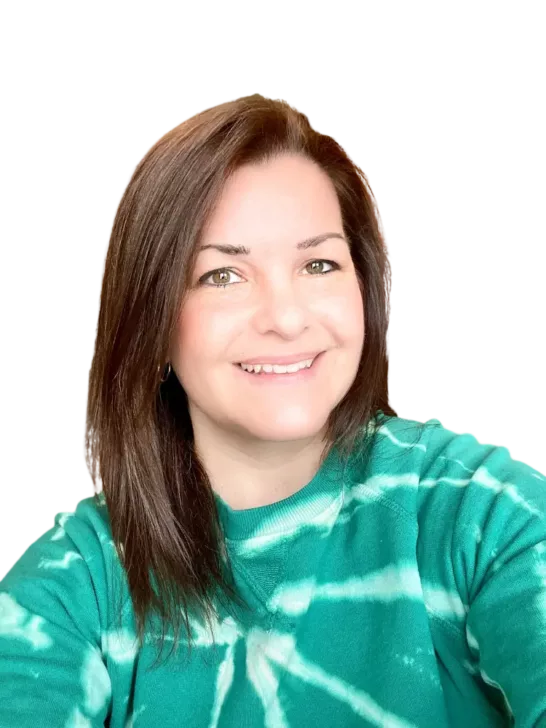 Hey there, I'm Toni! I'm a software engineer and Maker Mom that finds my joy in unleashing my children's curiosity by exploring STEAM concepts with my fantastic five!
When I'm not chasing toddlers or raising tweens, you can find me tearing things up and putting them back together over here at Our Family Code.
I am the owner and content creator of multiple educational websites designed to increase access to STEAM & STEM education with a focus on teaching computer science and coding to kids of all ages!
You can also find out more about me by visiting ToniGardner.com!
This post was originally published on April 9, 2018.