This toddler heart process art activity is a great way to incorporate a fantastic book about feelings with a pipe cleaner painting activity that is perfect for Valentine's Day!
Love is in the air and my little lovey toddler can't get enough of her heart crafts! With my older girls at school during the day, I've been trying to focus on a lot of activities for Thea (2yrs) during the day.
She loves to tinker with everything, but she has a bit of an aversion to different textures. She's a huge fan of art and has been enjoying stamping different textures and objects to create process art.
This post contains affiliate links. As an Amazon Associate, Our Family Code earns from qualifying purchases. Please see our Disclosure Policy for more details.
In My Heart: A Book of Feelings
We paired our toddler heart process art activity with In My Heart: A Book of Feelings by Jo Witek.
In My Heart is a WONDERFUL book that talks about all of the different emotions in a way that toddlers will understand.
It is a great way to practice talking about feelings and help toddlers to better express what emotions they are feeling inside. My little Thea is a quick-tempered little lady and this is a great way to expand her vocabulary and help her begin to share what she is feeling with us.
In My Heart Toddler Heart Process Art Craft
With two toddlers in this house, we love to work on toddler and preschool crafts that are designed to develop fine motor skills, support color recognition, and are easy to set up and clean up while the big girls are at school!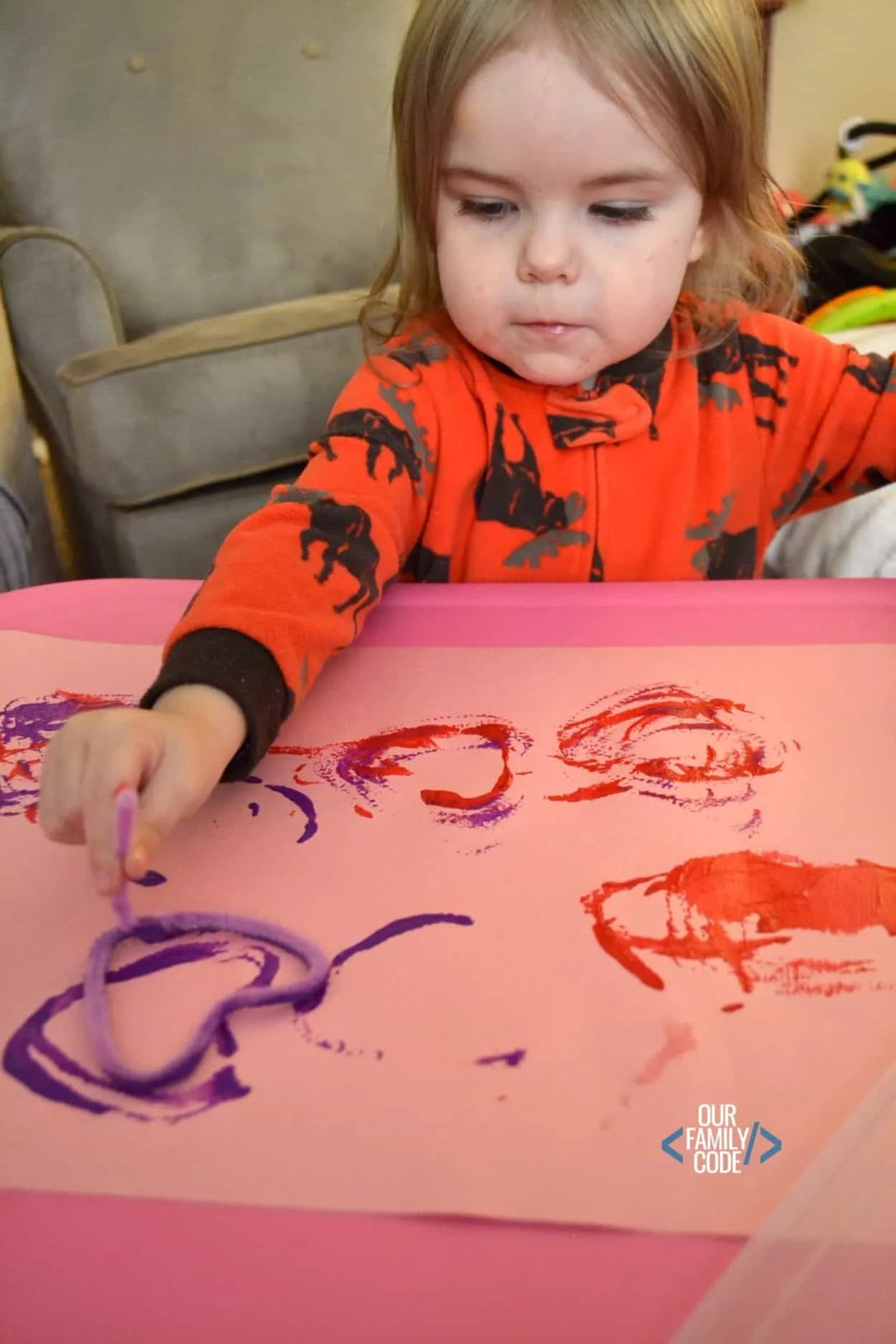 Toddler Heart Process Art Supplies
Paper plate
Construction paper (We used 12-inch by 18-inch paper because it gave us more room for heart stamping!)
How to Create Toddler Heart Process Art
Take one end of the pipe cleaner and place it approximately 3/4 of the way to the other end. Twist the pipe cleaner end around. Be careful not to fold the pipe cleaner.
Try to keep it as circular as possible while twisting the end. This will create a small handle (the other 1/4 of the pipe cleaner) to hold while stamping your heart. Then, mold your pipe cleaner circle section into a heart.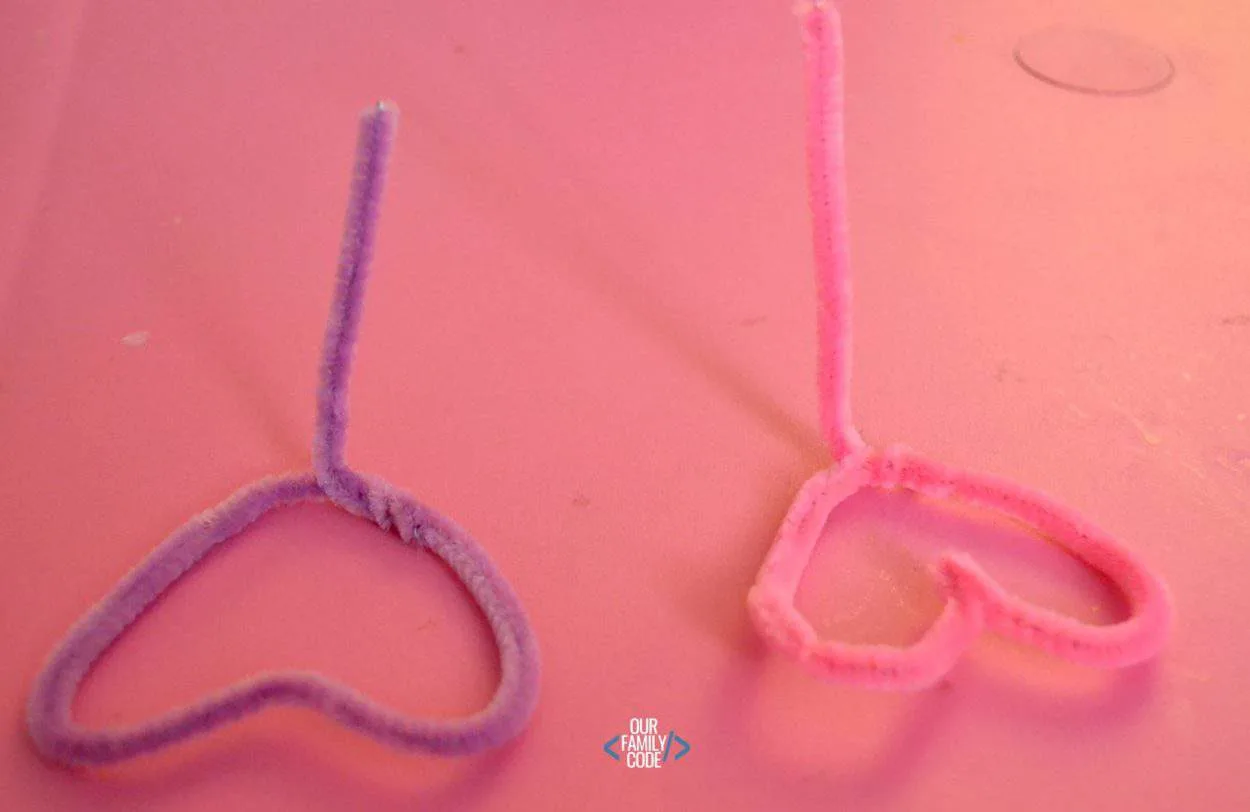 Add a small amount of washable paint onto a paper plate. This will be your palette. You can add multiple colors depending on your child. We used red and purple to complement our pink paper for Valentine's Day!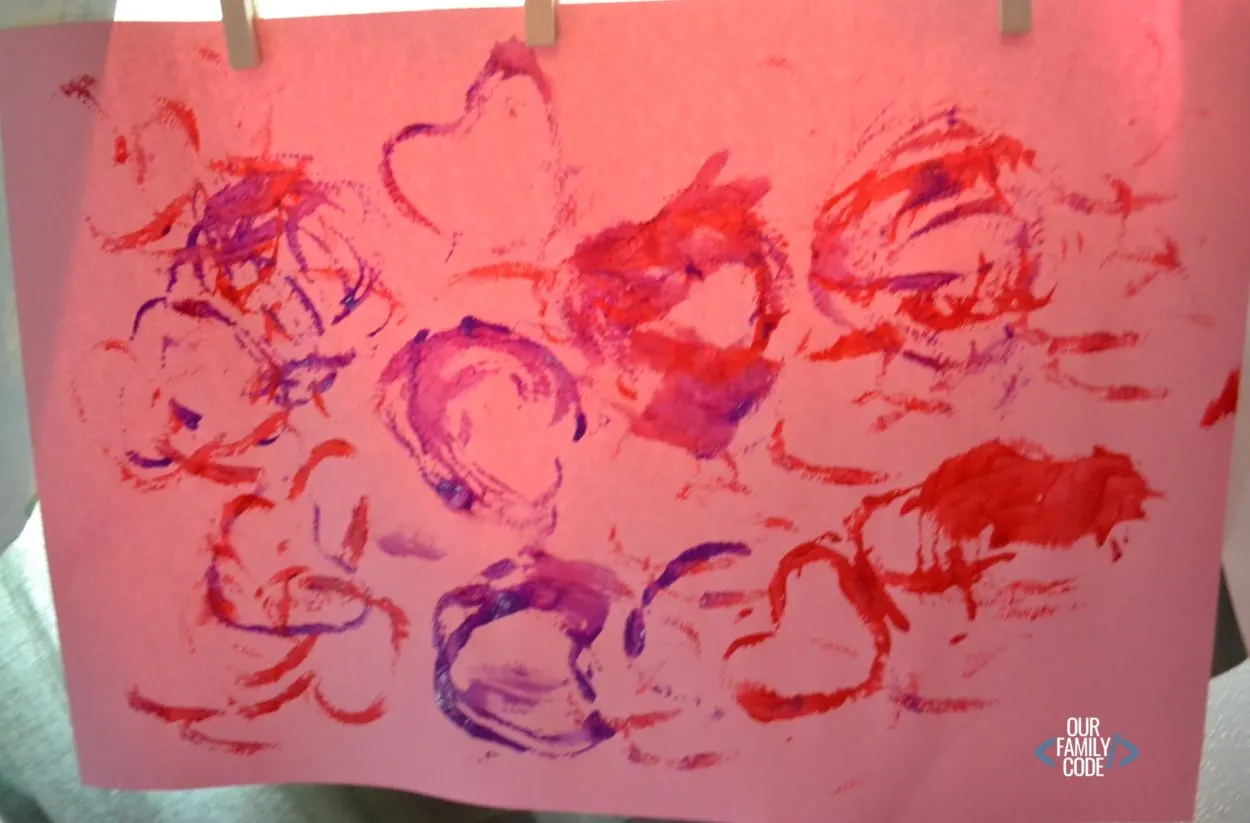 Dip your hearts into the paint and stamp them across the construction paper.
In the spirit of In My Heart, we worked on stamping as light as a balloon and as heavy as an elephant while we discussed different feelings.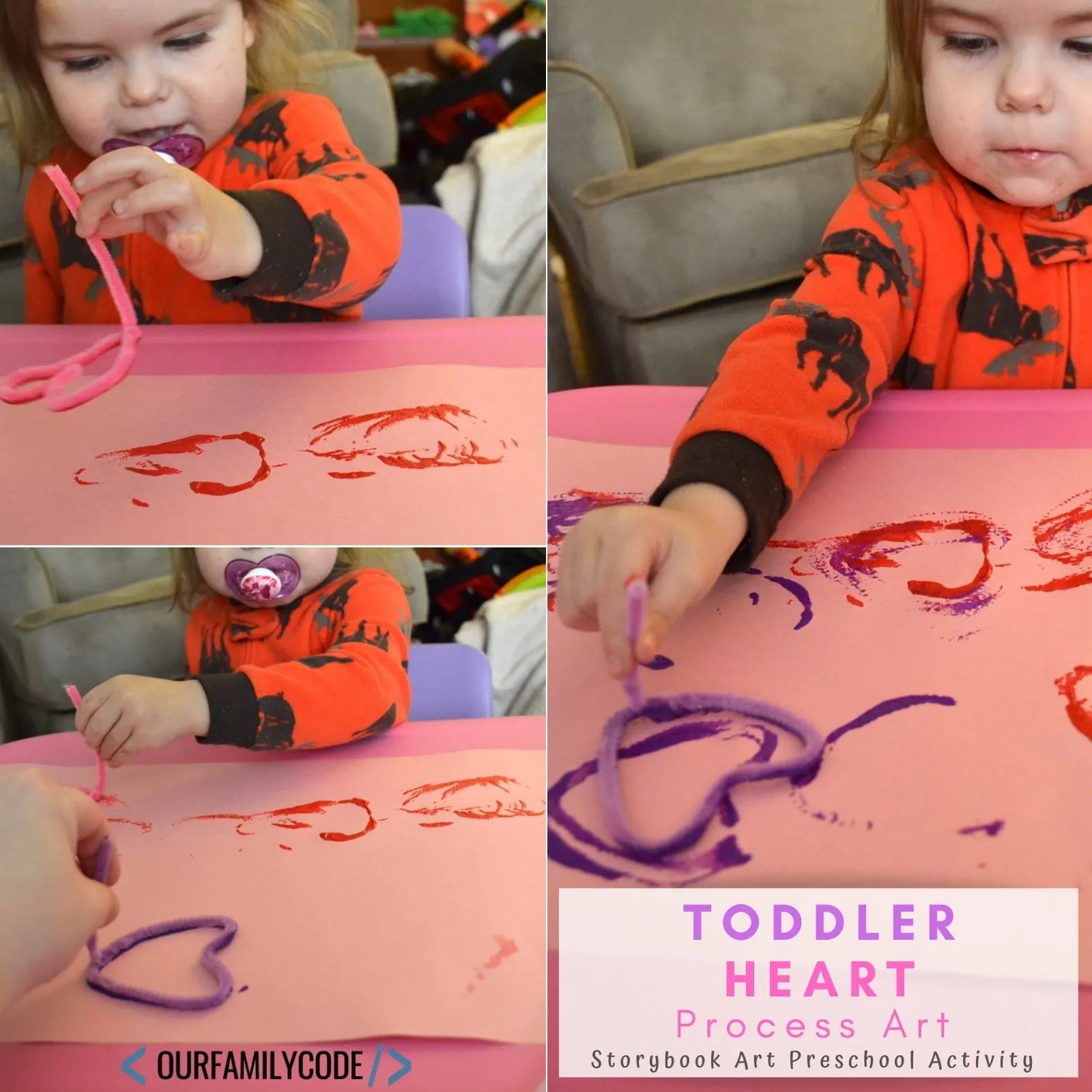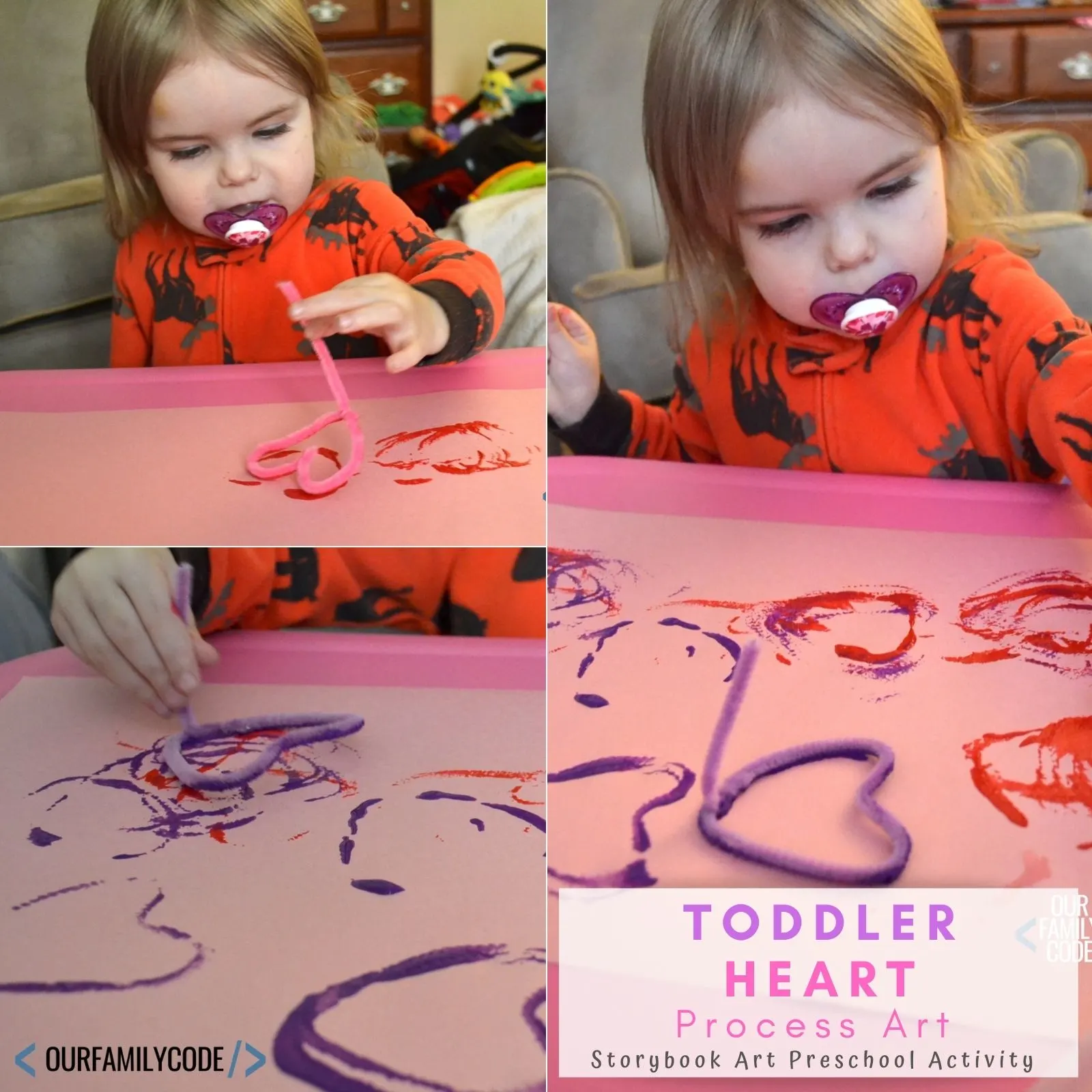 Looking for more books about love? Check these out!
PIN THIS IMAGE TO SAVE THIS ACTIVITY AND SHARE WITH FRIENDS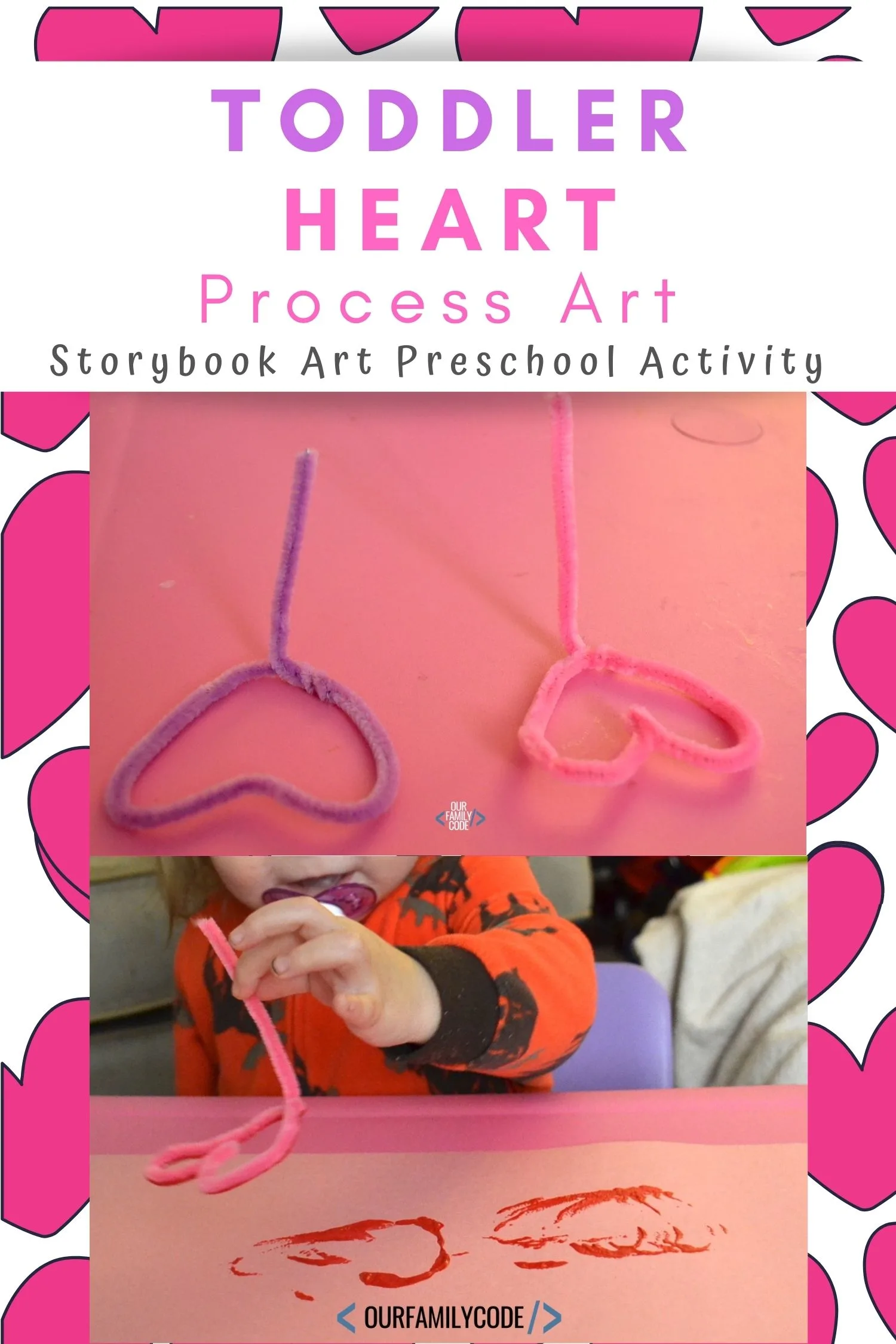 Valentine's Day
Find more Valentine's Day activities and Valentine's Day printables for kids!
Meet Toni, the Maker Mom behind Our Family Code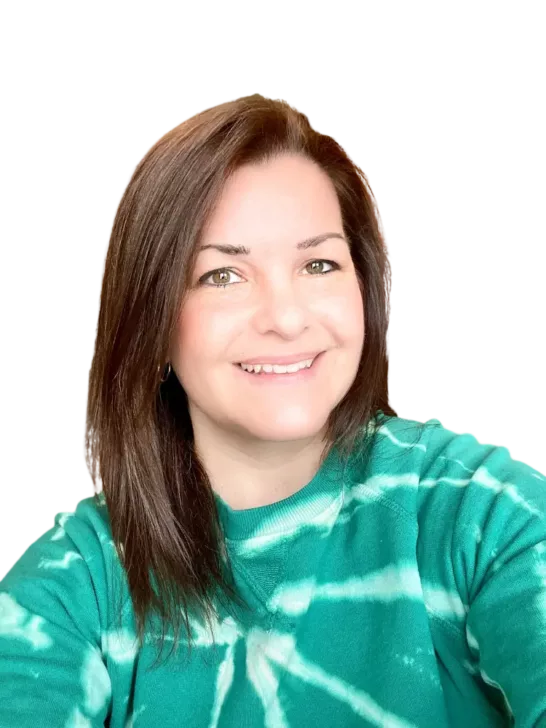 Hey there, I'm Toni! I'm a software engineer and Maker Mom that finds my joy in unleashing my children's curiosity by exploring STEAM concepts with my fantastic five!
When I'm not chasing toddlers or raising tweens, you can find me tearing things up and putting them back together over here at Our Family Code.
I am the owner and content creator of multiple educational websites designed to increase access to STEAM & STEM education with a focus on teaching computer science and coding to kids of all ages!
You can also find out more about me by visiting ToniGardner.com!