Can you complete the tallest tower STEM challenge using only two materials? This STEM activity is great for kids of all ages!
STEM challenges are sometimes difficult to implement in my house because I have had five kids over a 12 year span and the activities that work for my 12yr old don't necessarily work for my 7yr old.
Adapting a challenge to the individual learning levels of my kids is not always possible. That's why I love this tallest tower challenge!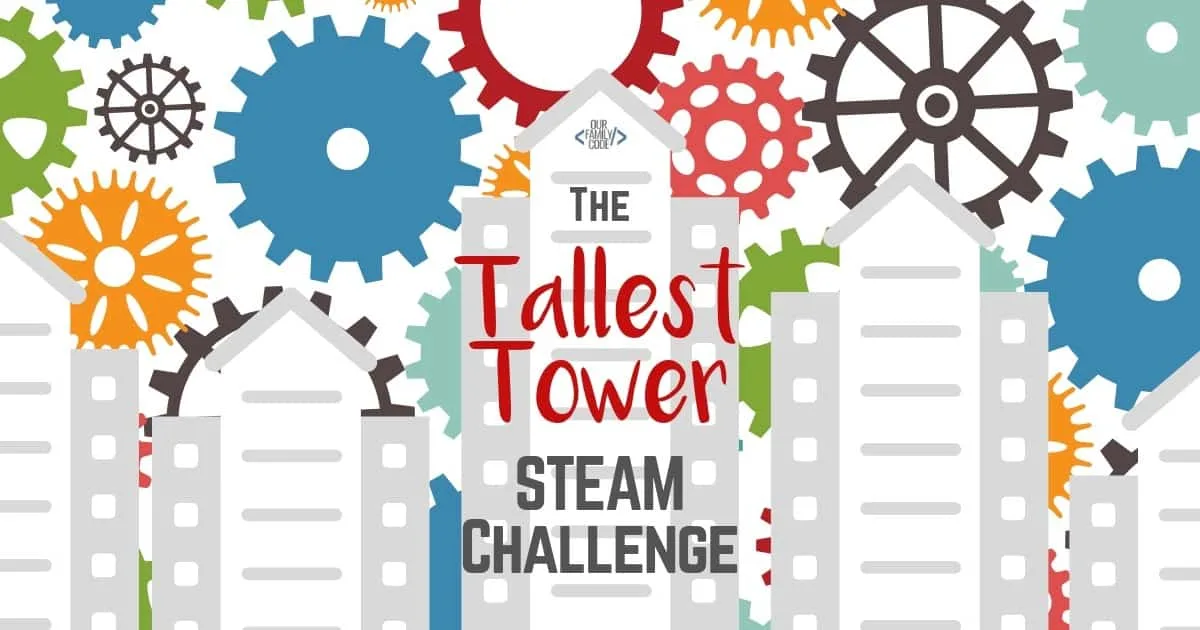 I added in the two material constraint in order to make this engaging as well as challenging for both my 7th grader and my 2nd grader. This activity is great for a quick STEM challenge while dinner is cooking.
This tallest tower activity is pretty simple. The girls are given a choice of different materials that they can only pick two materials from and they are tasked with building the tallest tower possible.
We often gauge our success in this house based on whether we can build a tower taller than Charlotte, my Kindergartner. The more she grows, the harder these challenges become!
This post contains affiliate links. As an Amazon Associate, Our Family Code earns from qualifying purchases. Please see our Disclosure Policy for more details.
Why STEAM Activities?
STEAM is the abbreviation for Science, Technology, Engineering, Art, and Math.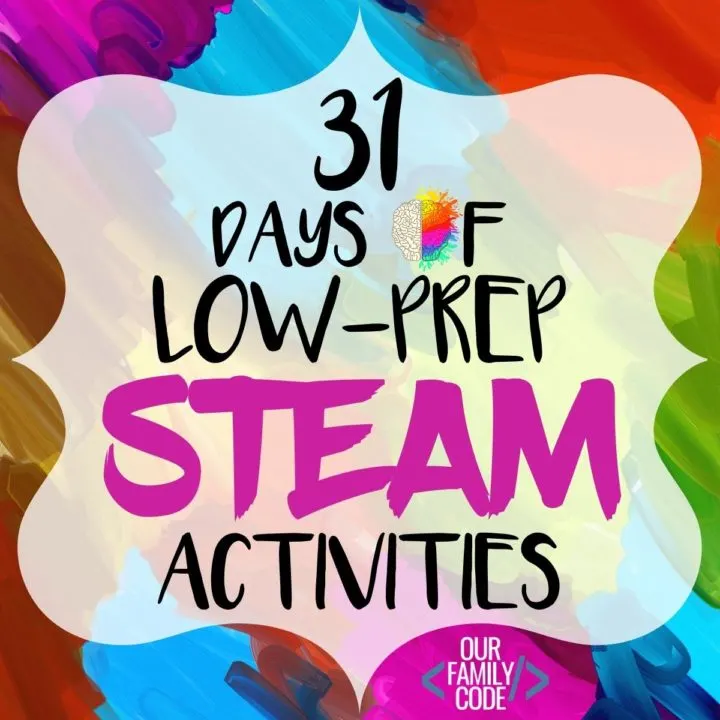 STEAM, like STEM, is an integrated approach to learning that encourages learners to make connections between the concepts they are learning and how they apply them to real-world problems.
STEAM helps students ask questions, problem solve, think creatively, and produce innovative solutions. Many schools have adopted STEAM learning activities into their curriculum, but it's never too early to start building critical thinking skills.
We love to learn through play at our house and have a blast doing activities for toddlers all the way to tweens!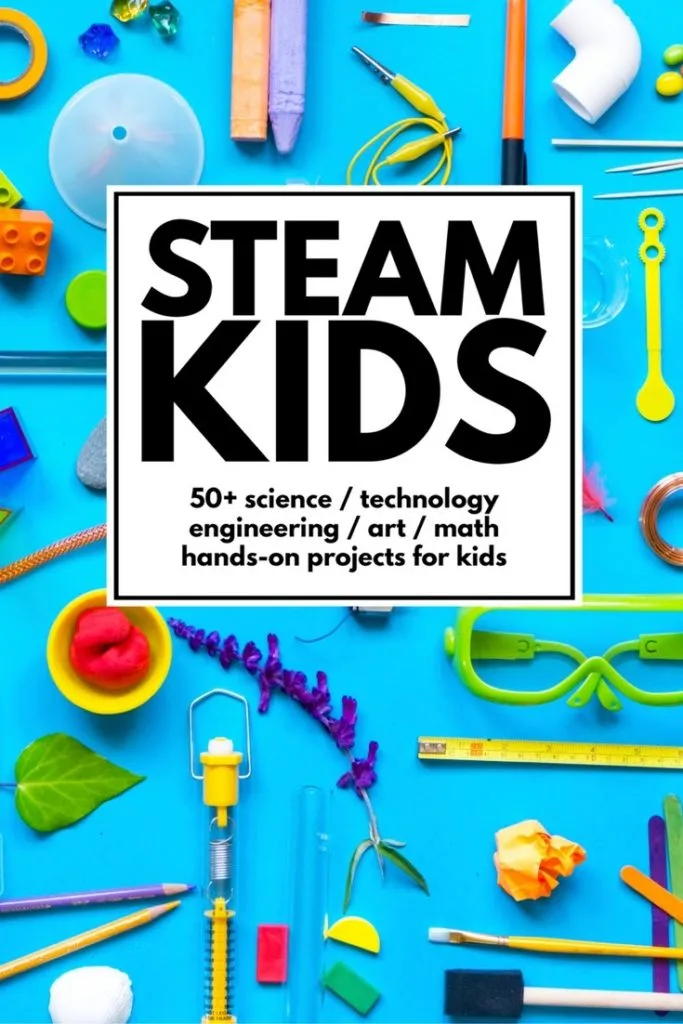 Key Activity Terms
Structural Engineer – an Engineer that designs buildings, roads, bridges, towers and other structures that support or resist loads
Force – a push or a pull
Gravity – an invisible force that pulls objects toward the center of the Earth
Compression – the force of squeezing or pressing something together
Tension – the force of stretching something or when something is stretched
Tallest Tower STEM Challenge Materials
10 Paper Plates
25-50 Plastic Cups
25-50 Craft Sticks
Design Your Tower Worksheet (grab this free STEM worksheet at the end of this post!)
Can You Build the Tallest Tower Using Only Two Different Materials?
Ask
How can you use two materials and build the tallest tower possible? Each of my girls picked two materials.
Charlotte (6yrs) chose paper plates and cups while Peyton (10yrs) picked craft sticks and cups. We talked about some of the world's biggest towers and looked up some pictures online before building a tower.
Imagine
I explained to the girls that they could only use the materials that they chose and that their tower must be as tall as Charlotte.
I let the girls experiment with their materials for a few minutes before I gave them their papers to draw their design.
Peyton started out with pyramids, but realized that she was only going to reach a certain height after a few attempts to build her plastic cup tower.
Plan
Charlotte was not very interested in drawing her tower design. She was determined to build her cup tower.
Peyton took the time to evaluate and plan her tower design. She also tried to show her sister some of her thoughts.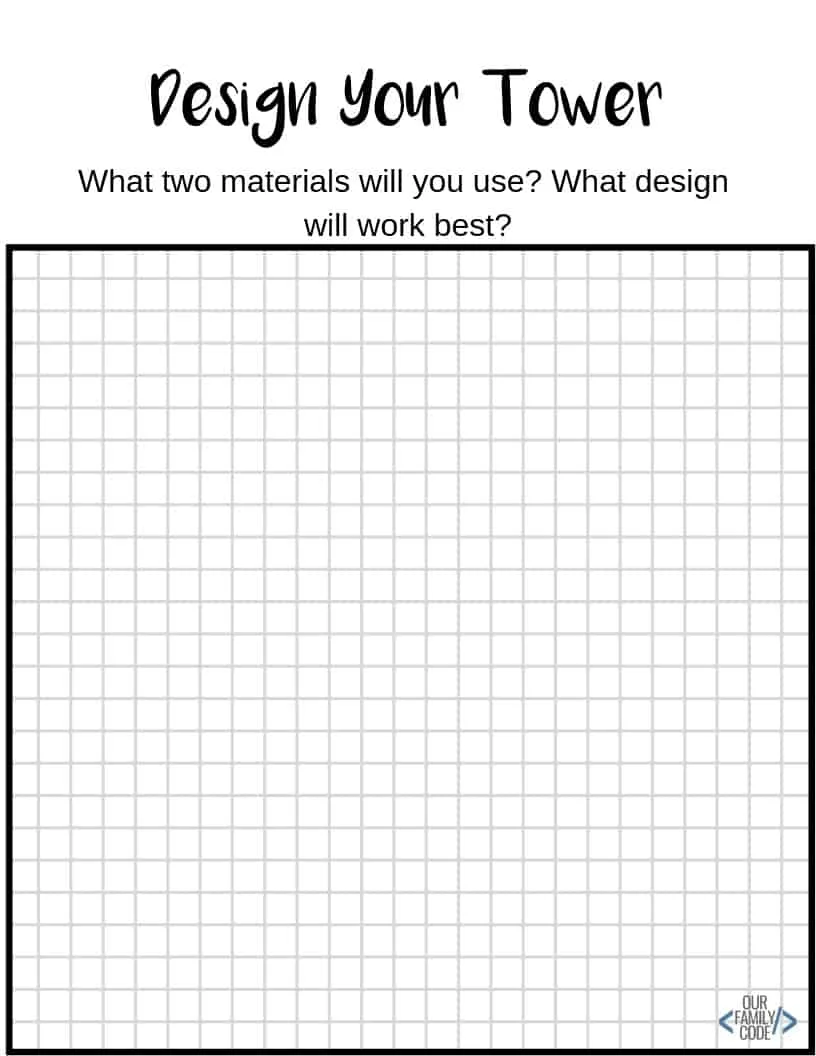 Present
After some trial and error and some words of encouragement for my 6yr old, we built some pretty tall cup towers!
We measured our towers (compared to Charlotte and with a ruler!) and sure enough we managed to meet our goal with one of our towers!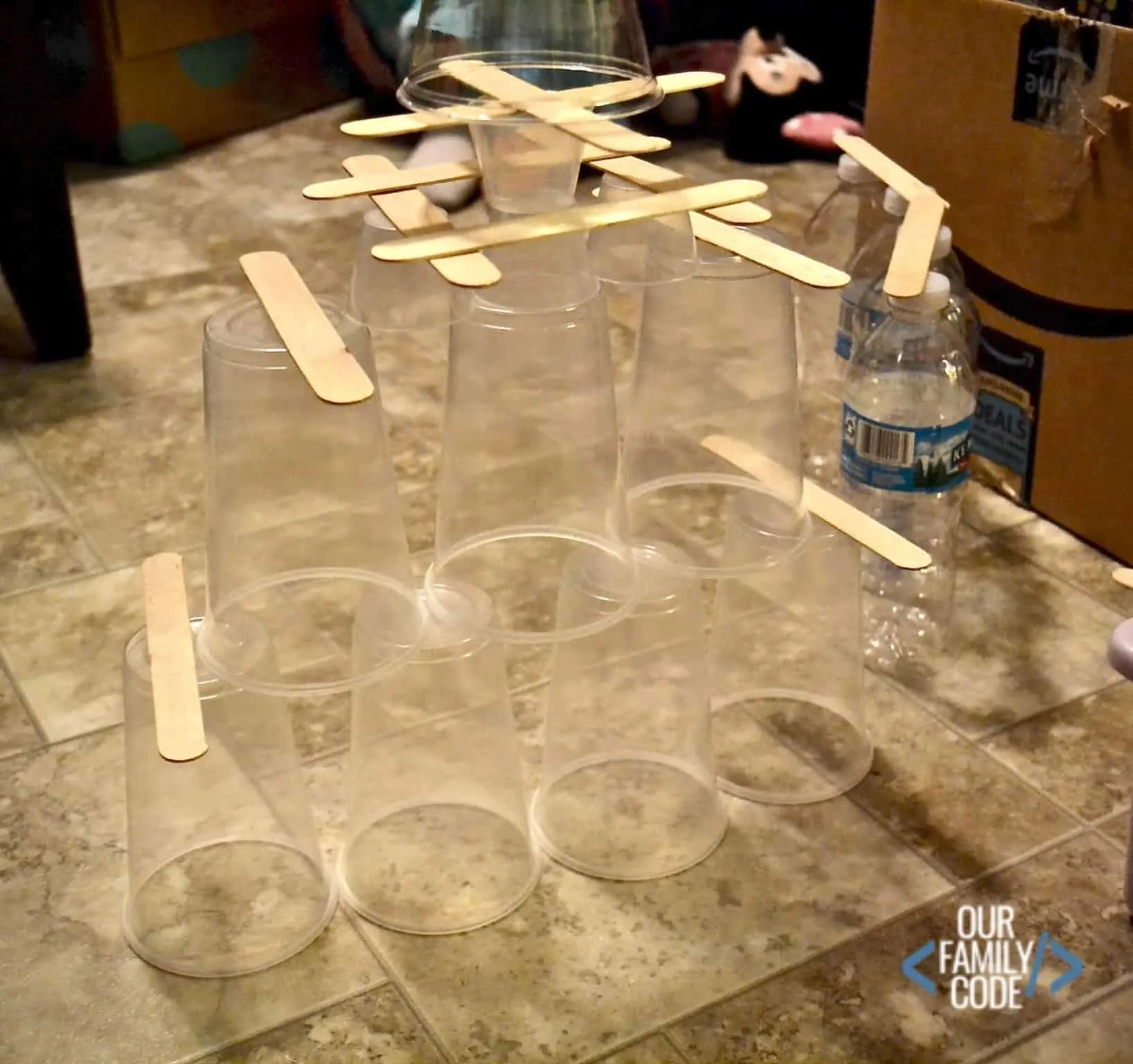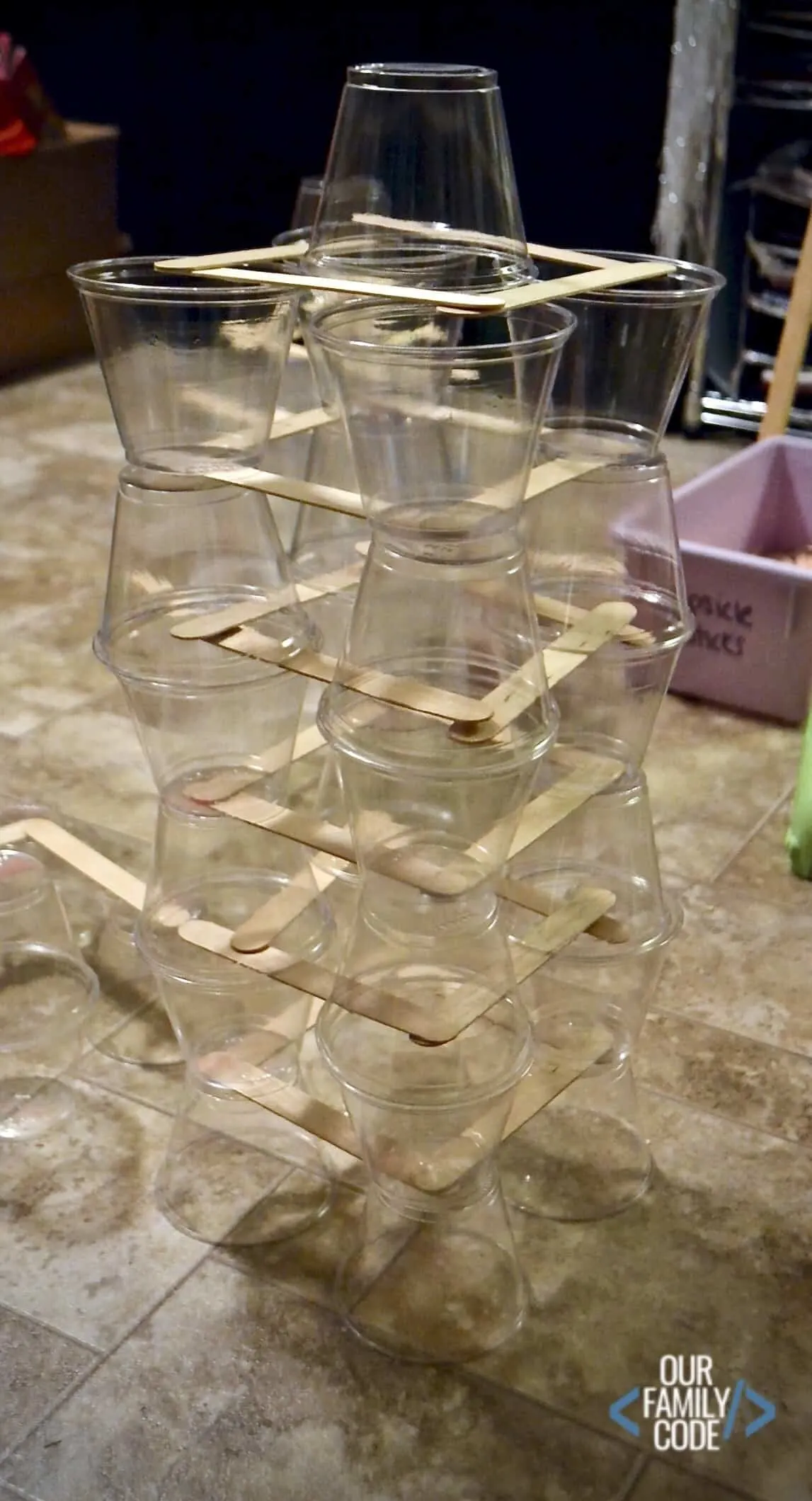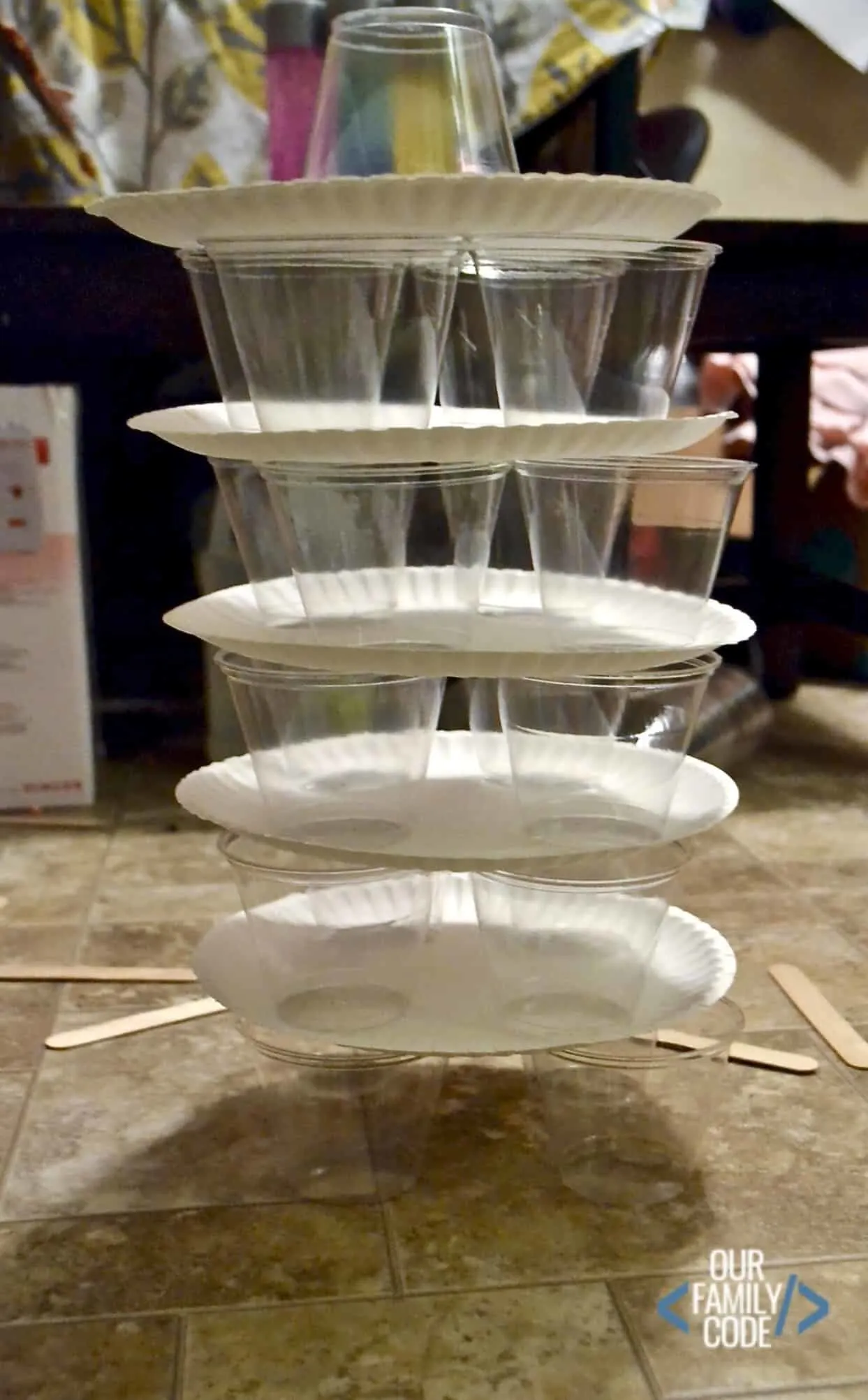 Reflect
Then, we discussed the designs of each of our towers and what worked and didn't work. We talked about some of our frustrations since Charlotte struggled and kept trying to copy my tower.
I explained to her that there was no right answer and once she used her own design to build a tower, it worked great!
I wanted her to use her own ideas since I wasn't even sure my ideas were great! She was super proud that she hung in there and built a strong tower!
Peyton wanted to add some detail to her tower, so I allowed a third material to add a small architectural design on a tower after she built her challenge tower.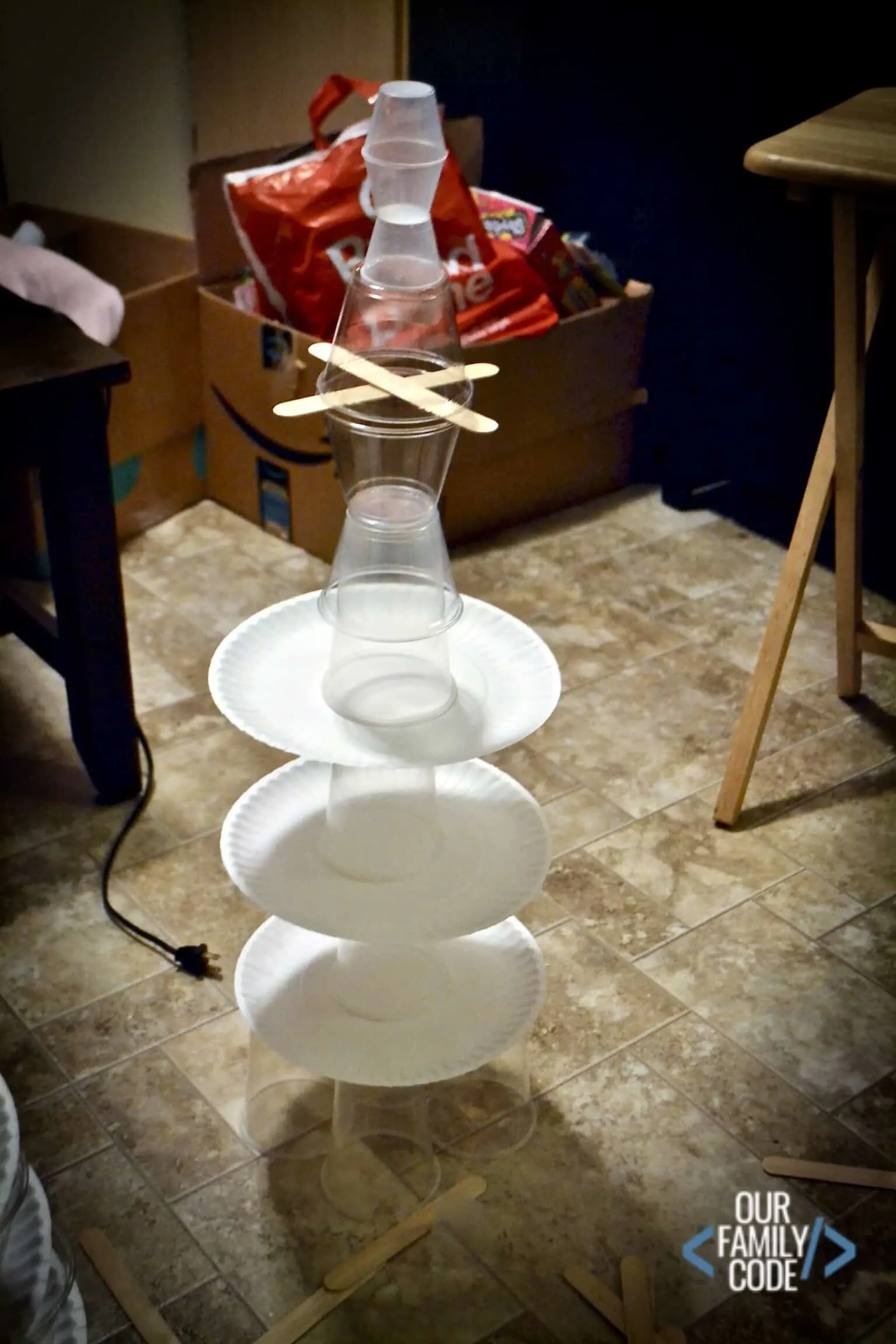 Questions to Discuss During Your Tallest Tower STEM Challenge
What do Engineers do?
Which tower is the most eye catching?
What do you think Engineers have to think about when they are designing and building structures like towers?
Which tower used the least amount of materials?
Which tower is the tallest?
Free STEM Challenge Cards for More Engineering Challenges!
Download these free STEM challenge cards to have on hand for the next time you need a quick activity!
Can you build a tall tower?
Can you build a boat that floats?
Can you build a catapult?
Can you build a musical instrument?
Can you build a balance scale?
Can you build a marble maze?
Can you build a car with wheels that rolls?
Can you build a pulley?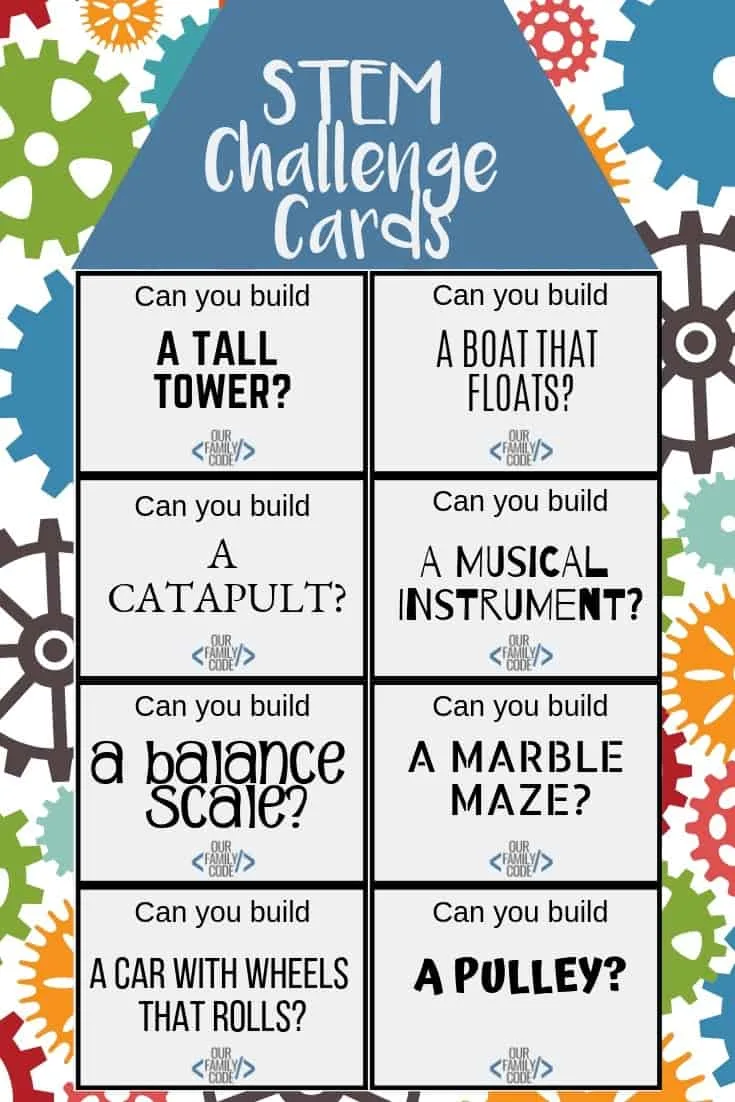 Connect your Tallest Tower STEM Challenge with other STEAM buckets
Check out these STEAM extension ideas!
Science
Talk about your tower. Imagine it is a model for a tower being built. How will light get into your tower?
Technology
Research skyscrapers or tall buildings like the Space Needle, the Sears Tower, or the Empire State Building. Observe their design.
Engineering
Discuss different towers and what designs are important to building a tall tower like a base that is wider than the top. Try to build a tower that can withstand wind and use a fan. What did you change in your design?
Art
Use your design blueprint worksheet to design your tower. Revisit your plans if your tower doesn't stand. Use your model to evaluate and reconstruct your design.
Math
Measure the height of each tower and count the amount of craft sticks and cups. Did you use more materials for your tallest tower or less?
Some Books to Read with Your Activity
We love incorporating books into our activities. Here are some great books about engineering to read with your activity!

31 Days of Low-Prep STEAM Activities for Kids
This activity is part of our 31 Days of Low-Prep STEAM Activities for Kids. Every activity focuses on each of the buckets of STEAM (Science, Technology, Engineering, Art, & Math) although these integrated projects fit in more than one bucket.
You and your kiddos are going to love all of the activities that we have in store! Visit the 31 Days of Low-Prep STEAM Activity hub and pin it, so you can come back and visit it daily!
PIN THIS IMAGE TO SHARE THIS LOW-PREP STEAM ACTIVITY!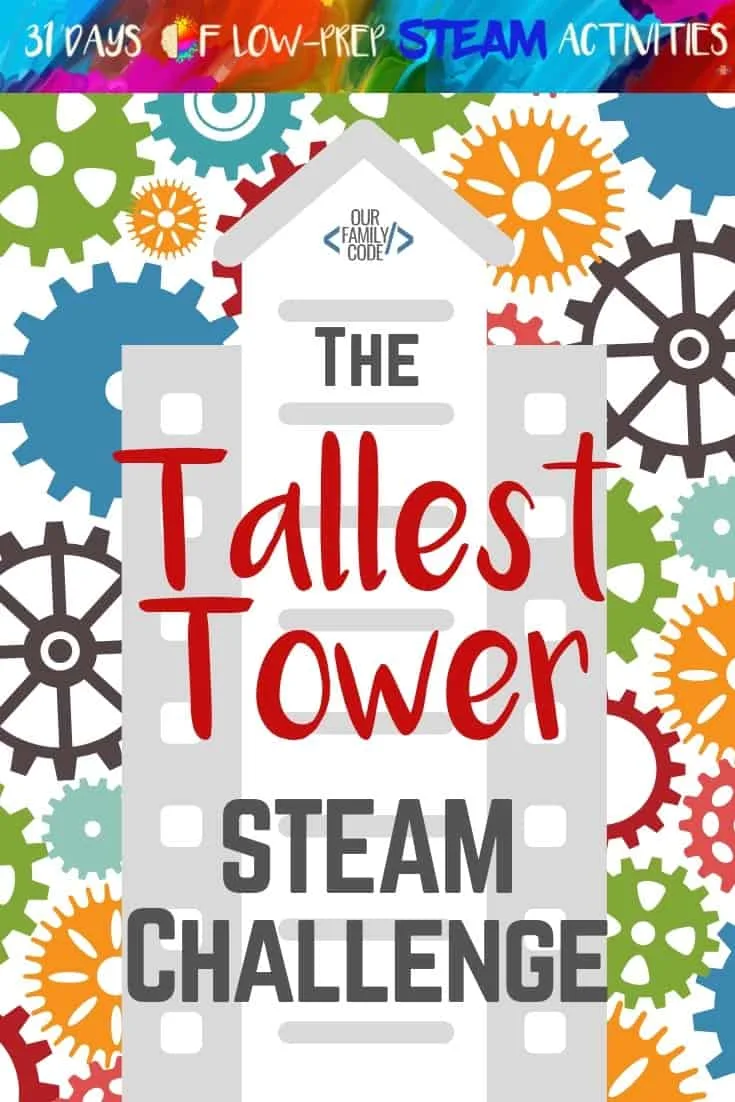 Meet Toni, the Maker Mom behind Our Family Code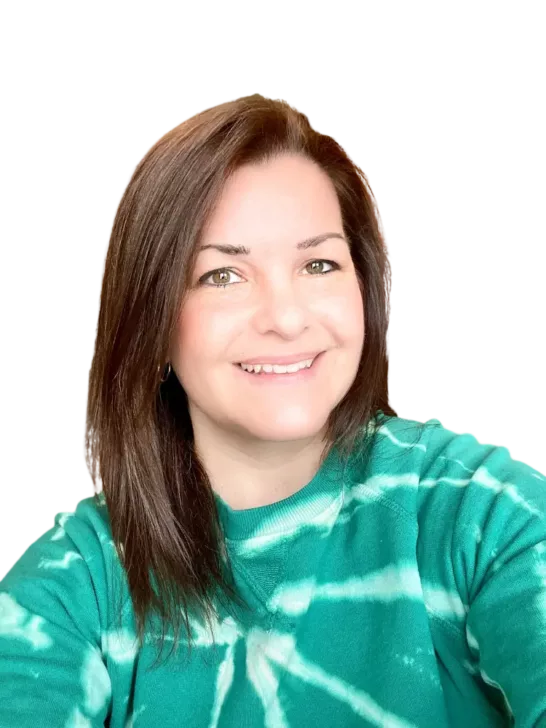 Hey there, I'm Toni! I'm a software engineer and Maker Mom that finds my joy in unleashing my children's curiosity by exploring STEAM concepts with my fantastic five!
When I'm not chasing toddlers or raising tweens, you can find me tearing things up and putting them back together over here at Our Family Code.
I am the owner and content creator of multiple educational websites designed to increase access to STEAM & STEM education with a focus on teaching computer science and coding to kids of all ages!
You can also find out more about me by visiting ToniGardner.com!