This engineering challenge is designed to introduce kids to the Stone Age and the various tools that early human beings used.
The Stone Age is the earliest time that human beings first used tools carved out of stone. The Stone Age began approximately 2.6 million years ago and ended when humans began smelting metal.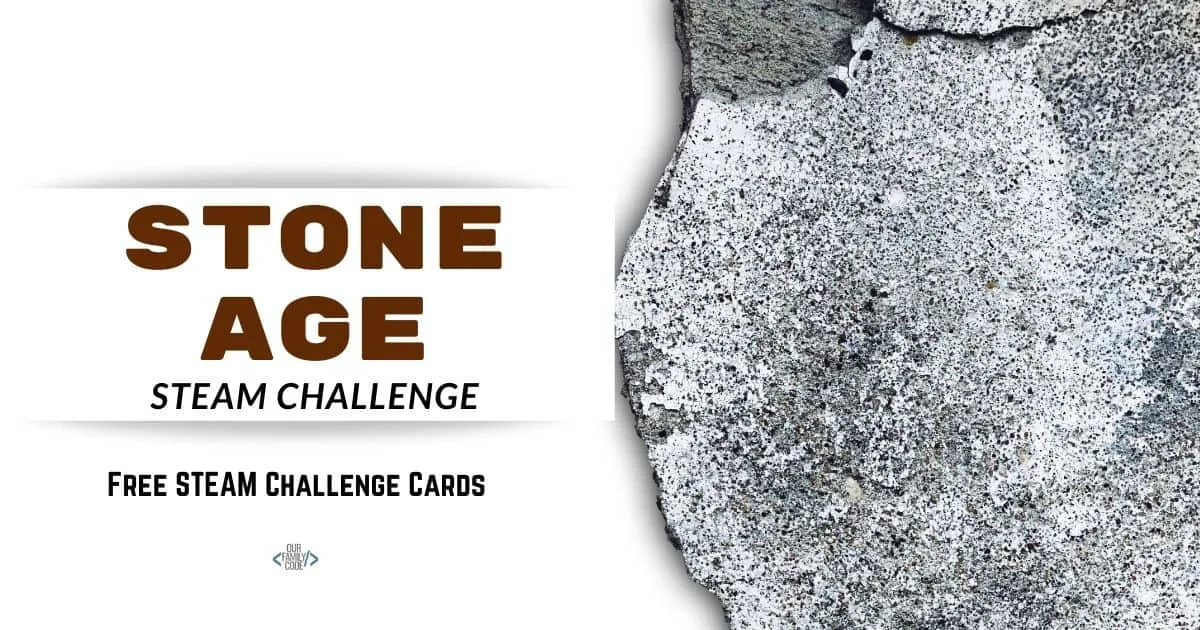 This post contains affiliate links. As an Amazon Associate, Our Family Code earns from qualifying purchases. Please see our Disclosure Policy for more details.
This Stone Age engineering design activity is part of our Magic Tree House book activity series based on the Magic Tree House books by Mary Pope Osborne.
This activity is a great way to pair a STEAM concept, Technology, with book number seven, Sunset of the Sabertooth.
Find more MAGIC TREE HOUSE ACTIVITIES
Explore more Magic Tree House activities and learn the science of mummification with apple mummies, build a working drawbridge, decipher dinosaur names with greek and latin words, and so much more!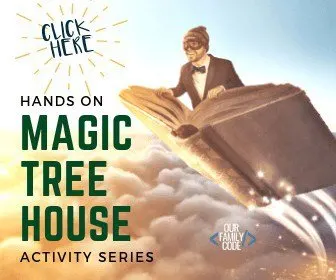 MAKE SURE TO GRAB THE MAGIC TREE HOUSE BOOKS 5-8 TO FOLLOW ALONG WITH MORE MAGIC TREE HOUSE ACTIVITIES!
Stone Age Time Periods
There are three time periods in the Stone Age: the Paleolithic, Mesolithic, and the Neolithic.
These time periods spanned from before the Ice Age until the Bronze Age when human beings began using metal to make tools.
The Paleolithic Age
The Paleolithic Age was the longest period in the Stone Age. During this time, different tools were made from stones and pebbles and were not very efficient.
Toward the end of the Paleolithic period, humans began to make shelters, wear clothes that were sewn, and build sculptures. The Paleolithic Age ended in 9600 BC with the end of the Ice Age.
The Mesolithic Age
The Mesolithic age started in 9600 BC after the end of the Ice Age and ended with the birth of agriculture, which varied in different regions of the world so the ending of the Mesolithic age is different for each region.
The Mesolithic Age is also referred to as the Middle Stone Age. During this time period, humans explored different techniques for hunting, fishing, and gathering food.
The Neolithic Age
The Neolithic Age began with the birth of agriculture and ended when humans began smelting metals in different regions. It was during the neolithic age that humans began to form communities.
It was also the time period that people began to produce food and villages were formed based on what crops and cattle they were producing.
The Neolithic Age ended with the introduction of metals between 6000 BC and 2500 BC with the entire Stone Age ending in 2500 BC.
Stone Age Tools
Homo Habilis means "skilled man". These men were the tool makers that marked the beginning of the Stone Age in East Africa.
Hammerstones were among the simplest and earliest tools. Humans used hammer stones to chip other stones into more defined tools.
In the early Stone Age, humans made simple hand-axes out of stones.
Stone Age Animals
During the beginning of the Stone Age, humans lived in small, nomadic groups. For much of the Stone Age, the Earth was in an Ice Age period of colder than normal global temperatures.
Animals that lived during the Stone Age include sabertooth cats, giant sloths, mastodons, wooly mammoths, giant bison, and deer.
Stone Age tools were used to kill and extract meat from animals and plants.
Design a Stone Tool Engineering Challenge
For this activity, we learned a ton about the Stone Age and the humans and animals that lived during that time. After learning about different Stone Age tools, I made a list of Stone Age STEAM challenges.
Make a dish to hold paint for a cave painting
Weave a bag or basket for carrying crops
Make a simple stone axe
Make a tool to prepare for planting seeds
Use a hammerstone to open nuts
Build a simple structure that can withstand wind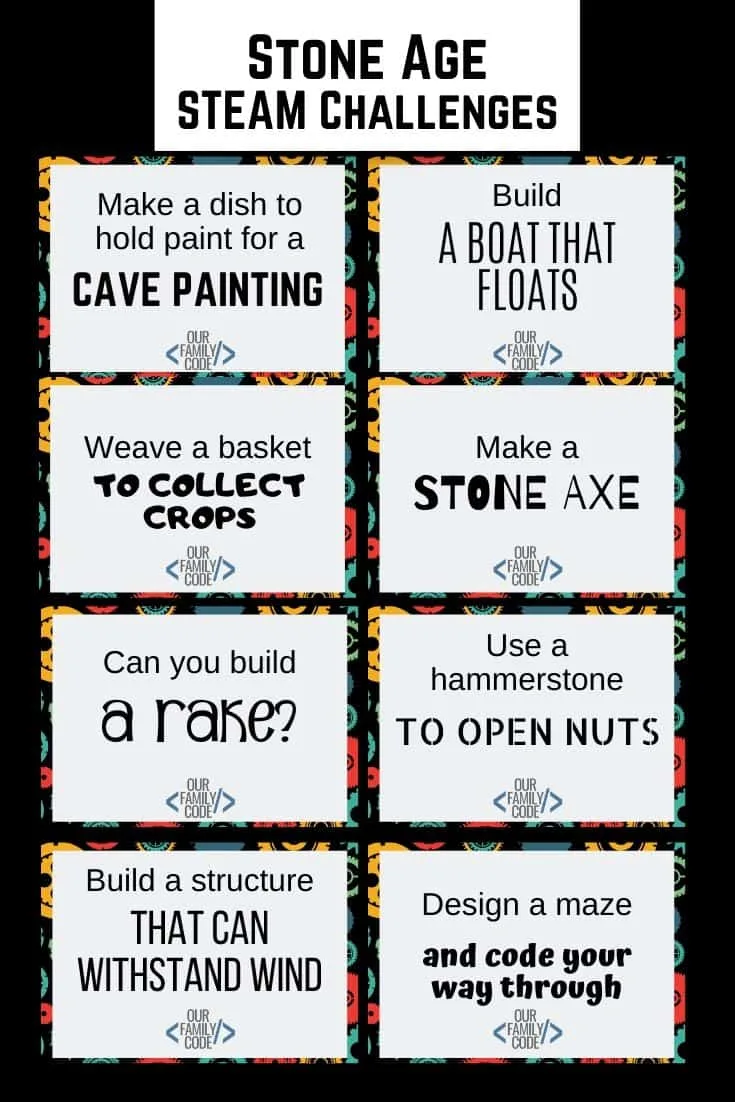 CLICK HERE TO DOWNLOAD THESE FREE STONE AGE STEAM CHALLENGES
Make a Simple Stone Axe
After some supply searching, we decided to use three items to make a simple Stone Age axe. For this stone tool, we used a smooth rock, three chopsticks, and some twine.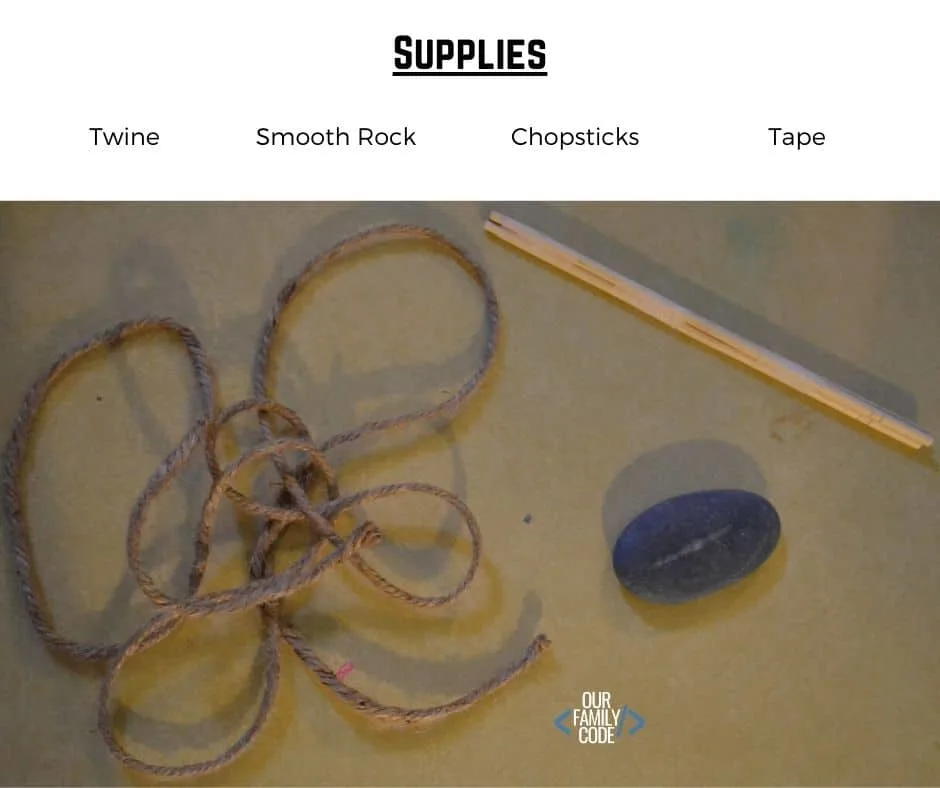 First, we used tape to strengthen our stick. We taped three chopsticks together to make a thick stick since it's winter here and we have limited stick options.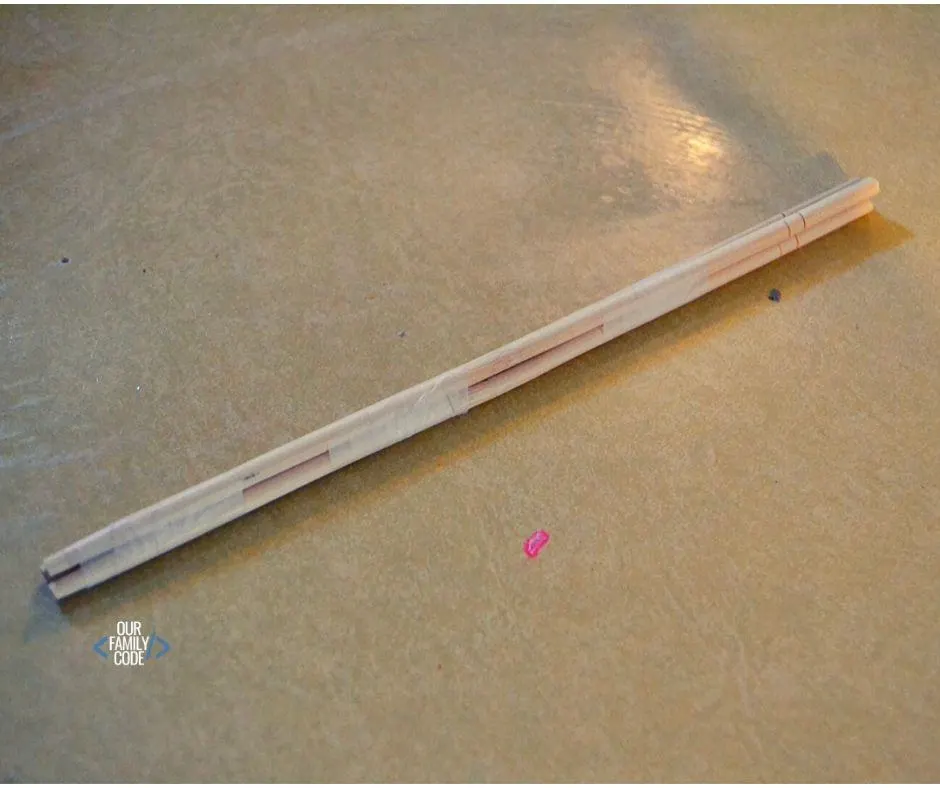 Next, we wrapped the entire length of our twine around the rock and stick. We made sure to wrap passing over alternate sides of the rock so that the rock was secured tightly to the stick and could be a usable tool.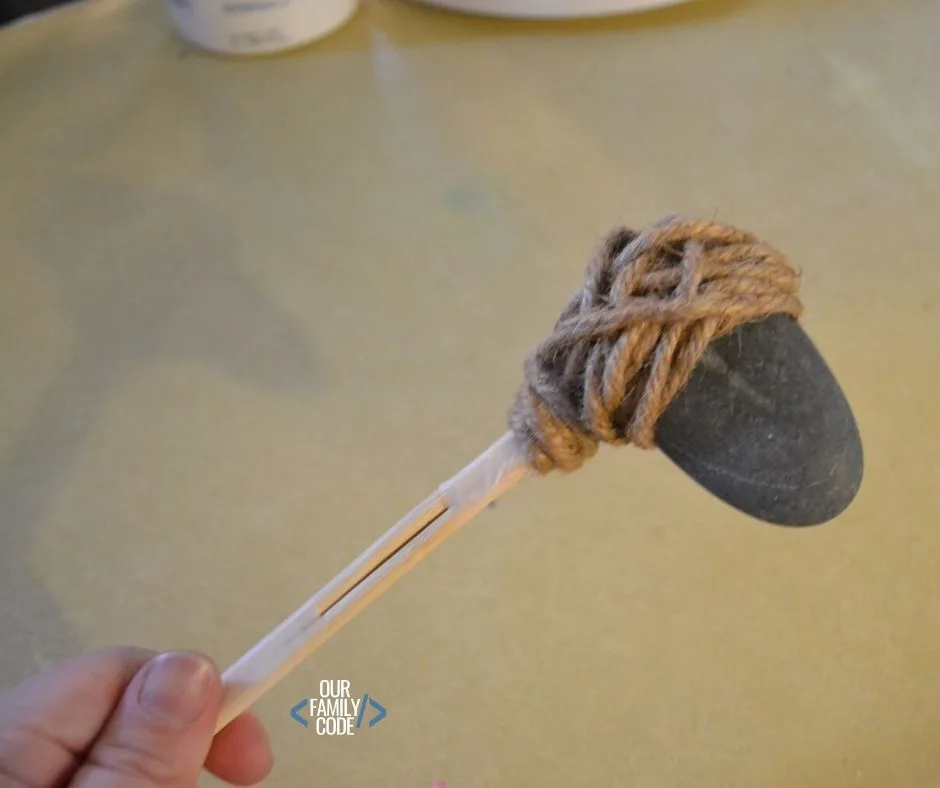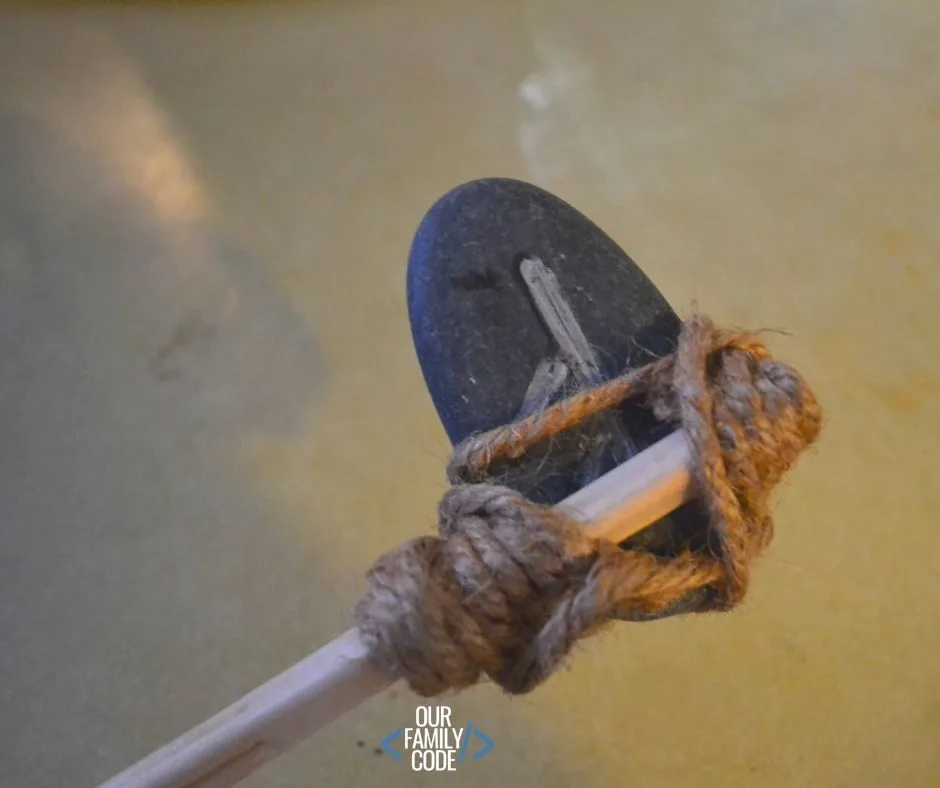 We tested our axe out by banging some golf tees into our tree foam.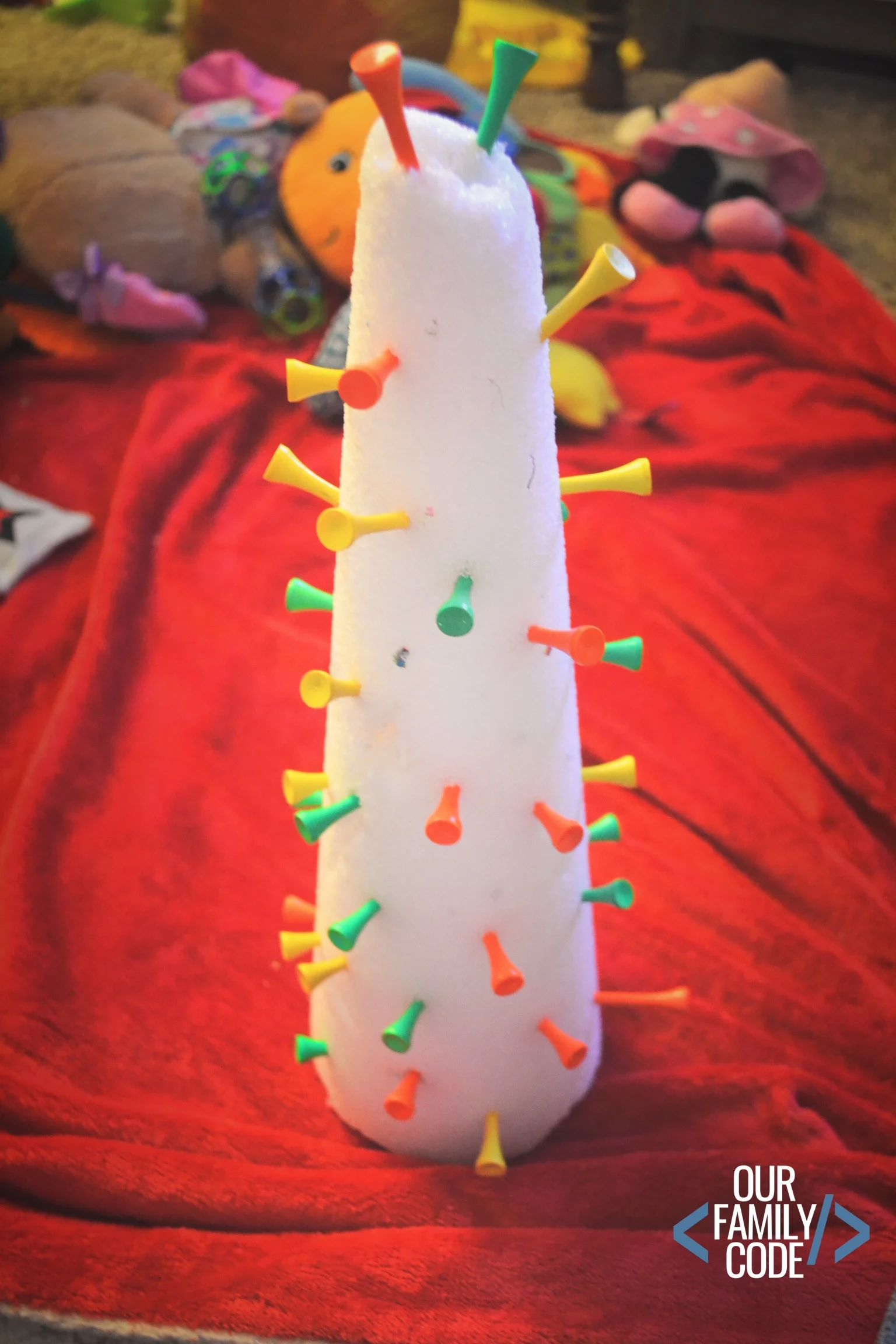 PIN THIS IMAGE TO SAVE THIS STONE AGE ENGINEERING ACTIVITY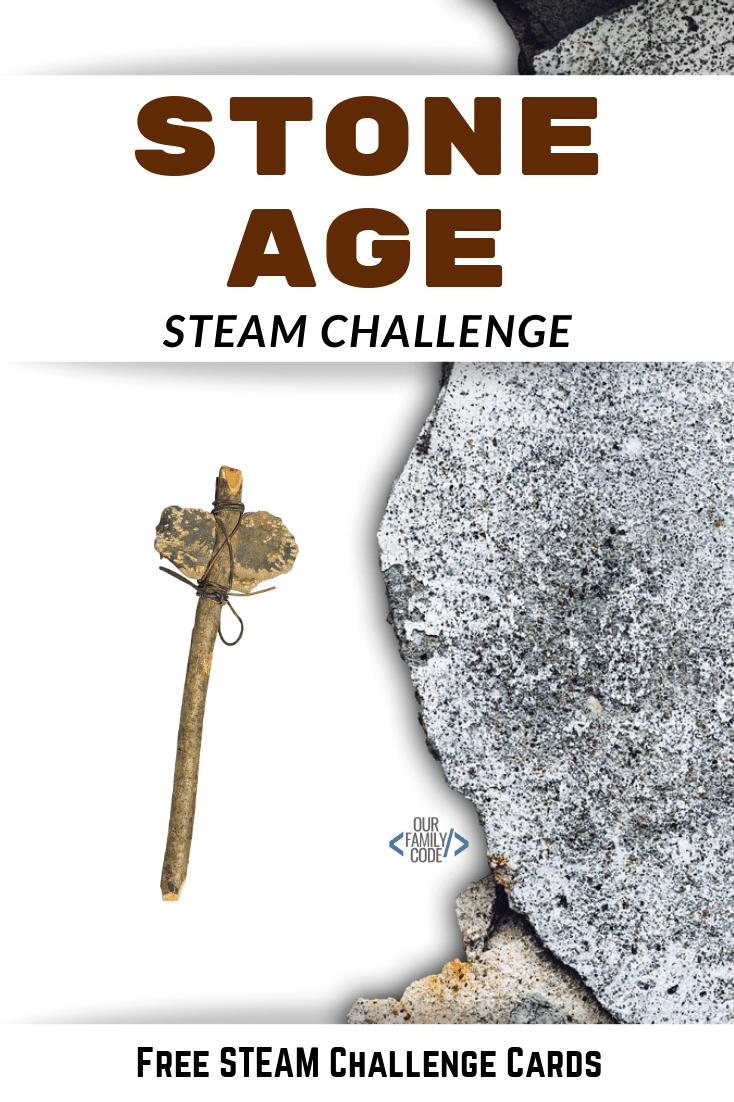 Free STEM Challenge Cards
Find more free STEM challenge cards!
Meet Toni, the Maker Mom behind Our Family Code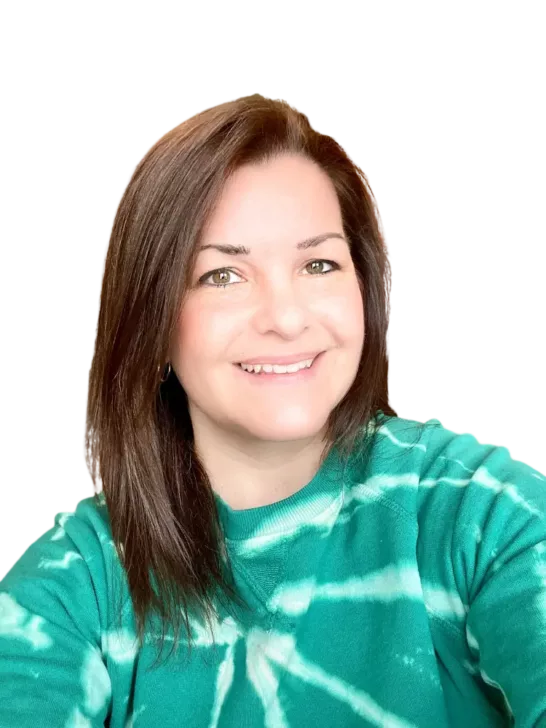 Hey there, I'm Toni! I'm a software engineer and Maker Mom that finds my joy in unleashing my children's curiosity by exploring STEAM concepts with my fantastic five!
When I'm not chasing toddlers or raising tweens, you can find me tearing things up and putting them back together over here at Our Family Code.
I am the owner and content creator of multiple educational websites designed to increase access to STEAM & STEM education with a focus on teaching computer science and coding to kids of all ages!
You can also find out more about me by visiting ToniGardner.com!