Check out these great snow day crafts for kids and winter activities to keep the kids warm and entertained this winter season while also keeping your sanity!
Snow days are in full force this time of year in the state of Wisconsin. We've already had four five days with four kids (ages 1yr to 11yrs) packed in the house.
If you are anything like me, you are probably in the same boat and are looking for ways to entertain the rascals, keep everyone warm and cozy, and not lose your mind.
Check out these great snow day crafts and activities from top mom and kid bloggers!
Snow Crafts & Activities for Kids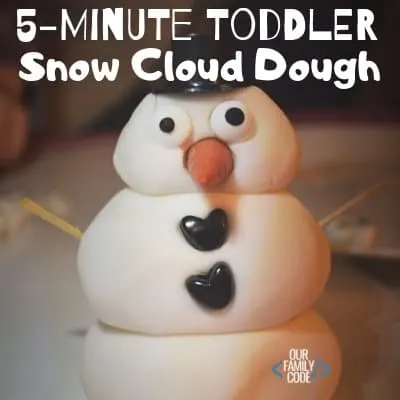 Grab this toddler snow cloud dough recipe and pair it with some fun snowman pieces for a sensory play toddler activity
Explore different states of water with this ice lantern winter STEAM activity for preschoolers!
Name Snowflakes Craft from Healthy Happy Thrifty Family
Build a Sensory Snowman with Fake Snow from Fab Working Mom Life
Snowman Fridge Magnet Activity from Healthy Happy Thrifty Family
Mosaic Snowflakes Invitation to Learn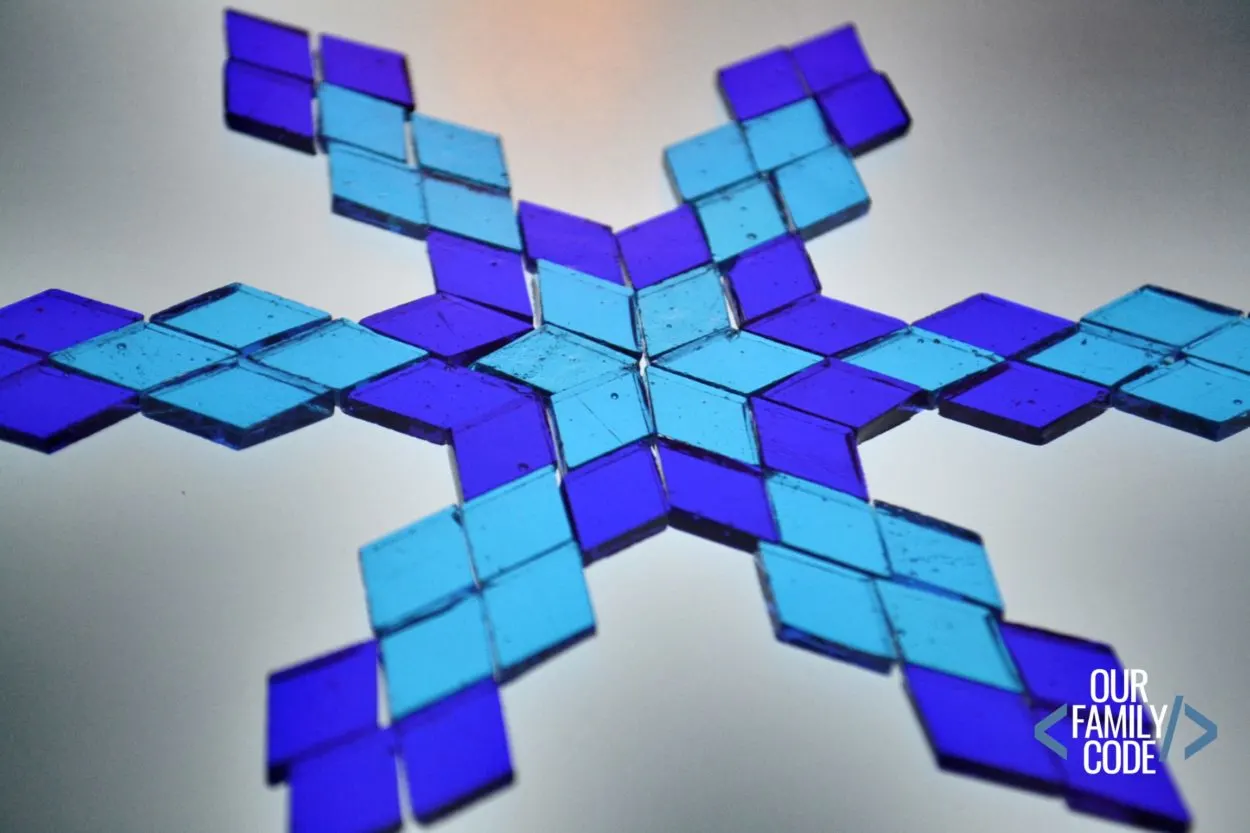 Snow Day Printable Activities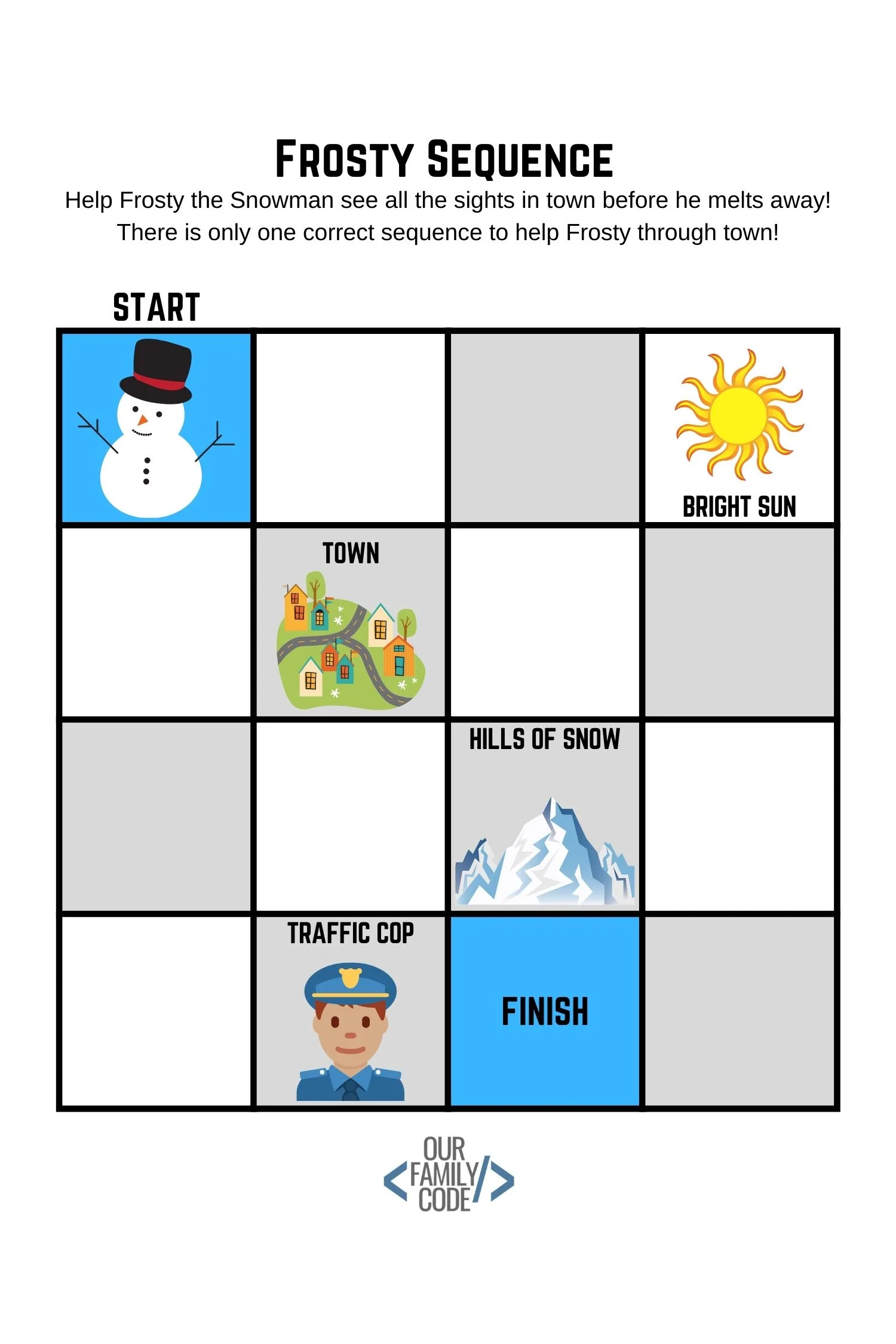 Find the correct sequence to help Frosty the Snowman find his way through town before he melts away in this unplugged coding worksheet for kids!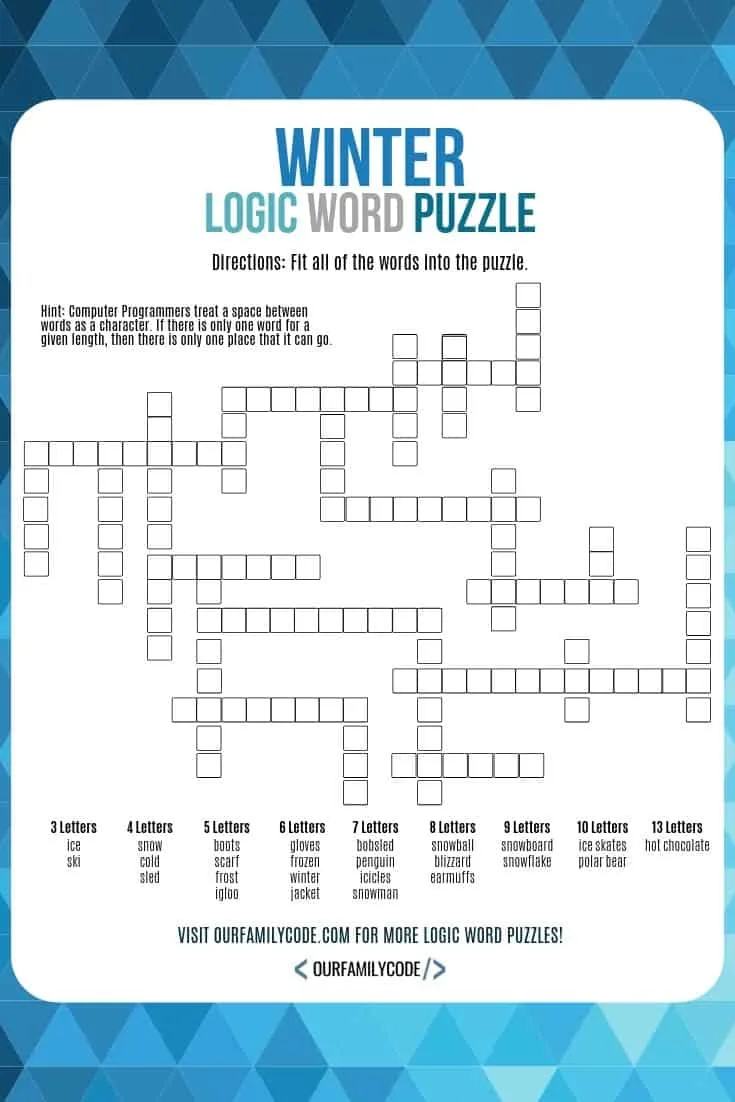 This Winter logic word puzzle activity is a way for kids to use logical thinking and pattern matching paired with spatial recognition and spelling.
Find more printable logic and unplugged coding activities!
Snow Day Crafts
Incredibles 2 themed easy STEM preschool activity from The Salty Mamas
Make a cute horse craft with toilet paper from A Cowboy's Life
Process Art Activities for Toddlers & Preschoolers from The Salty Mamas
Simple Sensory STEM Activities for Toddlers and Preschoolers from Team Cartwright
If you are planning the ultimate winter vacation, you'll definitely need to check out these Expert Tips for Planning a Ski Trip with Kids and the 10 Things You Need to Pack for a Snow Trip with Kids from The MOM Trotter.
If you are still searching for a fun place to have some winter fun, check out the YMCA Snow Mountain Ranch or set up your own winter staycation and make an Epic Snow Obstacle Course from Paper Heart Family.
PIN THIS IMAGE TO SAVE THESE SNOW DAY CRAFTS & ACTIVITIES
Meet Toni, the Maker Mom behind Our Family Code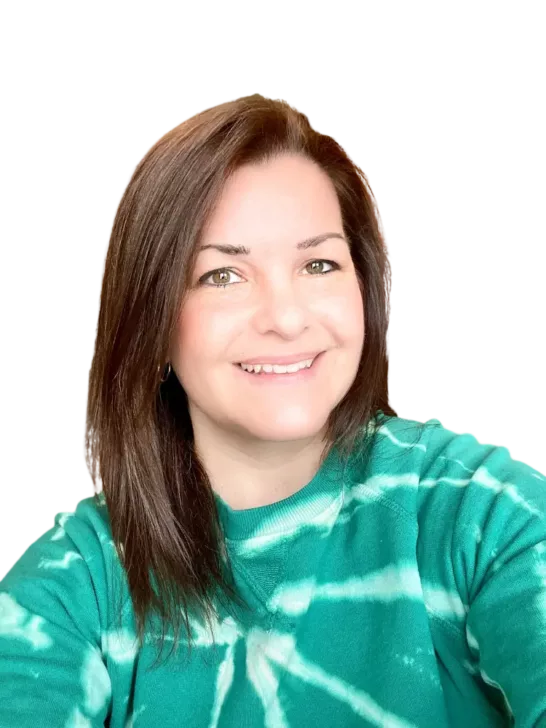 Hey there, I'm Toni! I'm a software engineer and Maker Mom that finds my joy in unleashing my children's curiosity by exploring STEAM concepts with my fantastic five!
When I'm not chasing toddlers or raising tweens, you can find me tearing things up and putting them back together over here at Our Family Code.
I am the owner and content creator of multiple educational websites designed to increase access to STEAM & STEM education with a focus on teaching computer science and coding to kids of all ages!
You can also find out more about me by visiting ToniGardner.com!