Persevere like Rosie Revere and build a machine that floats. This easy CD balloon hovercraft activity is great for kids of all ages!
We love Rosie Revere in this house! All of my kids love to tinker with things especially my toddler! She's definitely the future engineer in our family.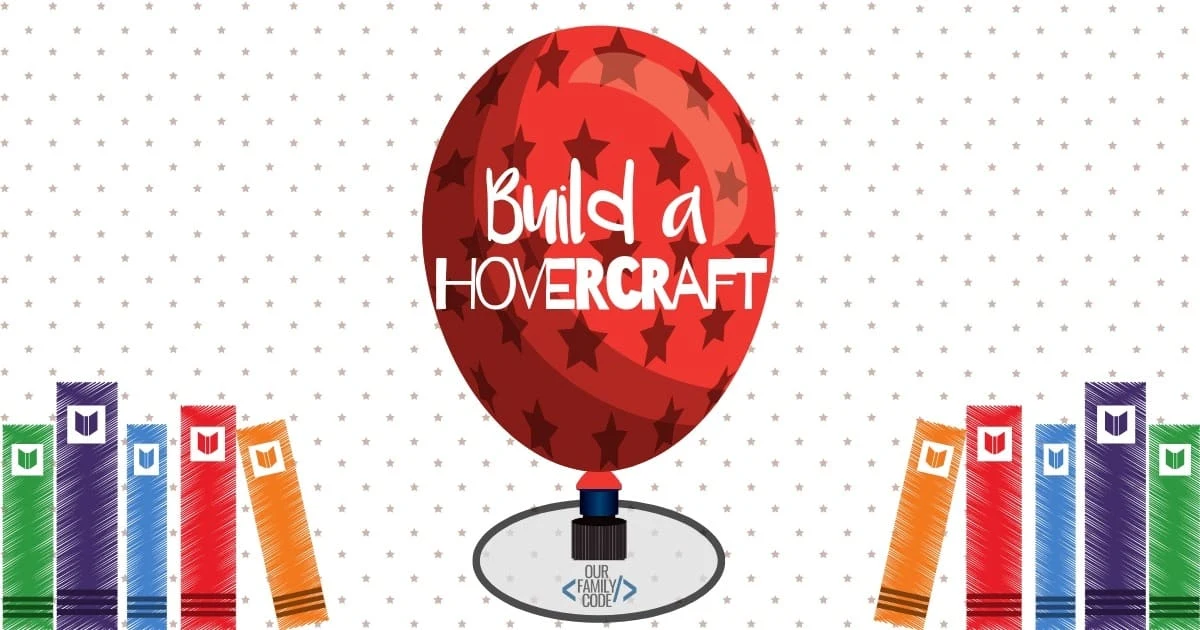 This post contains affiliate links. As an Amazon Associate, Our Family Code earns from qualifying purchases. Please see our Disclosure Policy for more details.
We paired one of our favorite books for this storybook STEAM mashup and built a pretty neat hovercraft too! Before you start this project, read Rosie Revere, Engineer!
Why STEAM Activities?
STEAM is the abbreviation for Science, Technology, Engineering, Art, and Math.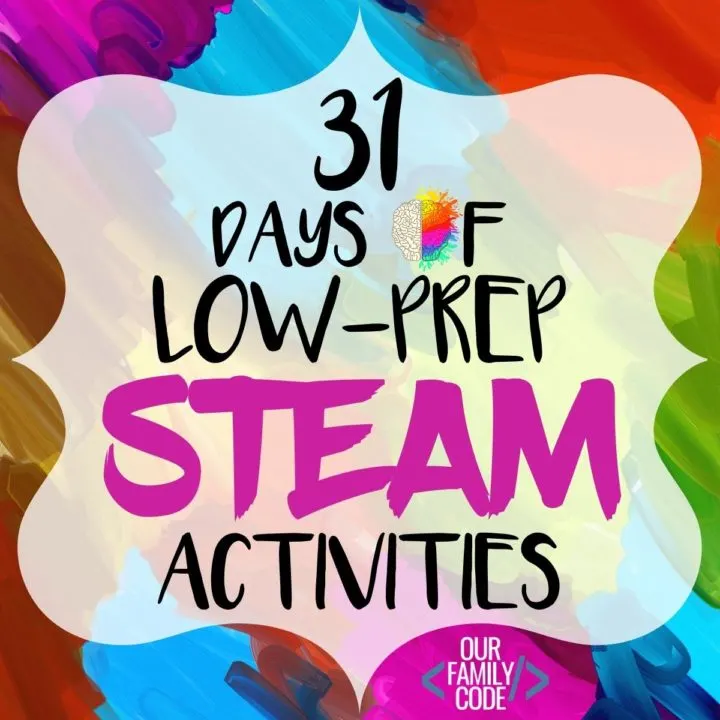 STEAM, like STEM, is an integrated approach to learning that encourages learners to make connections between the concepts they are learning and how they apply them to real-world problems.
STEAM helps students ask questions, problem solve, think creatively, and produce innovative solutions. Many schools have adopted STEAM learning activities into their curriculum, but it's never too early to start building critical thinking skills.
We love to learn through play at our house and have a blast doing activities for toddlers all the way to tweens!
CD Balloon Hovercraft Materials
Storybook STEAM Challenge – Rosie Revere CD Balloon Hovercraft
Build the CD hovercraft base
Glue the cap to the center of the CD by spreading hot glue onto the bottom rim of the cap. Let the glue dry.
Try to twist to cap to make sure that it is securely glued to the CD and doesn't have any leaks at the surface of the CD.
Cut the bottom off of a plastic cup and glue the sharp edge of your cup to the CD using hot glue. This will prevent your balloon from dragging to the side if you blow it up too much!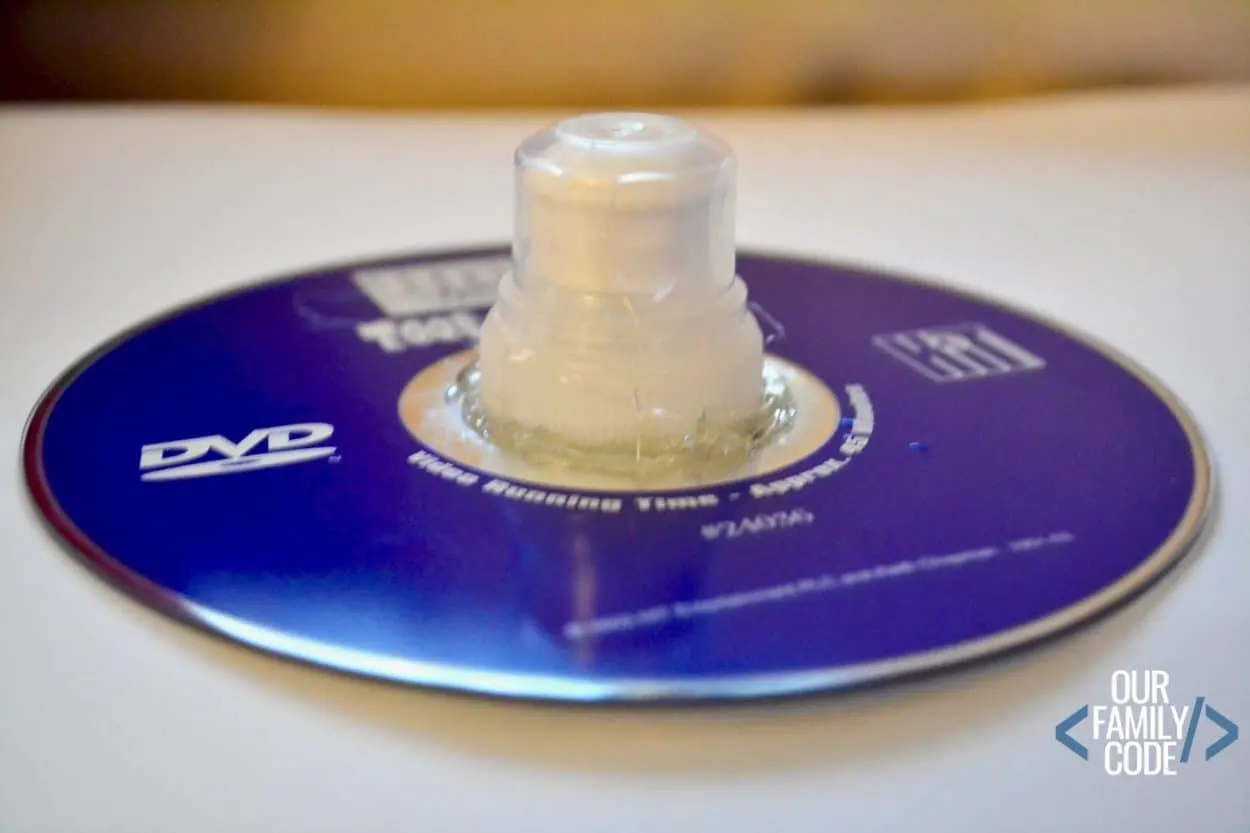 Missing a Nozzle Top? If you don't have a nozzle top. You can use a regular plastic cap. Use a pushpin to poke about 20 holes into the plastic cap. Make sure all of the holes go all of the way through the plastic. Be careful!!
Make Hovercraft with Regular Plastic Cap
If you are using a regular plastic cap, tightly wrap a rubber band around your plastic cap. Then, blow up the balloon. DO NOT TIE A KNOT.
Twist the end of the balloon and secure it over the rubber band wrapped on the plastic cap, completely covering it.
Make Hovercraft with Nozzle Cap
If you are using a nozzle cap, make sure the nozzle cap is in the closed position and place the balloon end over the cap. The ridges in the cap will hold the balloon in place, so you don't need to add a rubber band.
Take Your Hovercraft for a Spin
Place the hovercraft on a smooth surface and pull up on the nozzle (or untwist the balloon to make it hover if using the regular plastic cap method) and give your hovercraft a tiny push.
If your hovercraft has trouble floating, make sure it's on a smooth surface. You may need to poke a few more holes into the cap.
Blow up your balloon by blowing through the hole of the CD without having to remove the balloon from the cap. Try to count the number of breaths you blow in your balloon.
Measure the distance your hovercraft moves for each breath. The only catch here is that the same person will need to blow up the balloon each time in order to keep everything else the same except for the number of breaths in the balloon.
The Science Behind Your Hovercraft!
The air escapes from the tiny holes in your cap. The force of the air pressure escaping spreads out in all directions creating a cushion of air beneath the disc.
Run your sink faucet and then place an upside down plate in the water stream. This is visually what is happening to the air (except upside down) as it blankets out underneath the disc.
The blanket of air between the CD and the floor reduces the friction between the surfaces and allows your hovercraft to float until the air runs out!
Real Life Hovercraft Applications
First responders often use hovercrafts to reach areas that aren't accessible by food or other vehicles such as areas that are flooded, swamps, marshes, etc.
Environmental Researchers use hovercrafts in areas where they need to move from land to water easily for soil sampling, testing water quality, oil spill cleanup, etc.

Want to connect this CD balloon hovercraft activity with other STEAM buckets?
Check out these STEAM extensions!
Science
Place some pennies on your CD and then let your hovercraft run again. Weigh those pennies using a balance scale. How does the mass of the pennies affect the motion of your hovercraft?
Technology
Make a Stop Motion video of your hovercraft. Research how hovercrafts are used in different industries and applications.
Engineering
Try to alter your design to make the air escape less quickly. Measure the distance your hovercraft traveled. Was it able to travel further with the air escaping more slowly or when the air escaped quickly?
Art
Use your hovercraft to paint! Bring your hovercraft outside and put a piece of construction paper on a flat surface. Put some drops of paint on your paper and then let your hovercraft glide over the paper. What happens when the force of the air hits the paint on the paper?
Math
Chart the distance your hovercraft traveled for each breath blown into the balloon. Add up the total distance. What do you notice about the distance travelled and the amount of breaths blown into the balloon?
Some Books to Read with Your Activity
We love incorporating books into our activities. Here are some great books about engineering to read with your activity!

31 Days of Low-Prep STEAM Activities for Kids
This activity is part of our 31 Days of Low-Prep STEAM Activities for Kids. Every activity focuses on each of the buckets of STEAM (Science, Technology, Engineering, Art, & Math) although these integrated projects fit in more than one bucket.
You and your kiddos are going to love all of the activities that we have in store! Visit the 31 Days of Low-Prep STEAM Activity hub and pin it, so you can come back and visit it daily!
PIN THIS IMAGE TO SHARE THIS LOW-PREP STEAM ACTIVITY!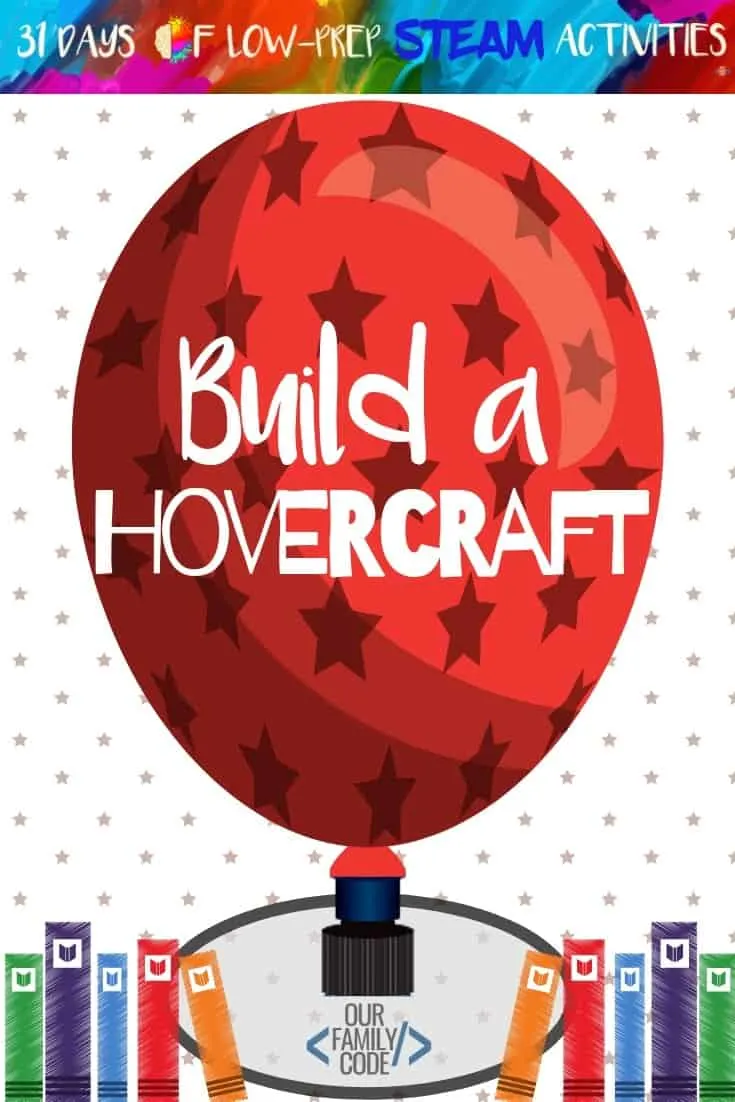 Book STEAM Activities
Find more STEAM activities that are paired with books!
Meet Toni, the Maker Mom behind Our Family Code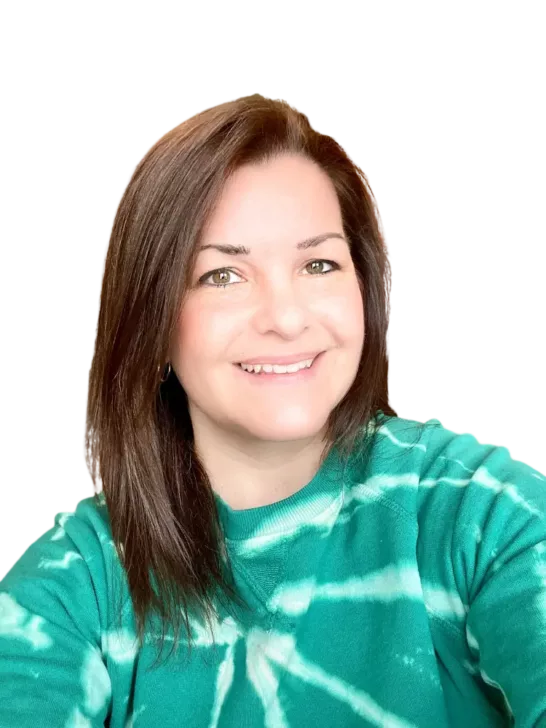 Hey there, I'm Toni! I'm a software engineer and Maker Mom that finds my joy in unleashing my children's curiosity by exploring STEAM concepts with my fantastic five!
When I'm not chasing toddlers or raising tweens, you can find me tearing things up and putting them back together over here at Our Family Code.
I am the owner and content creator of multiple educational websites designed to increase access to STEAM & STEM education with a focus on teaching computer science and coding to kids of all ages!
You can also find out more about me by visiting ToniGardner.com!