What is Op Art? Find out how to make awesome optical illusion art and download a free optical illusion coloring book for kids!
Optical Illusion Art (Op Art) is designed to trick the eye by combining and layering shapes, patterns, or lines. For our project, we chose to do a simple handprint op-art with lines and a few other fun optical illusions!
You've probably seen projects like this all over Pinterest. It's a super popular project to do with kids because it's totally cool!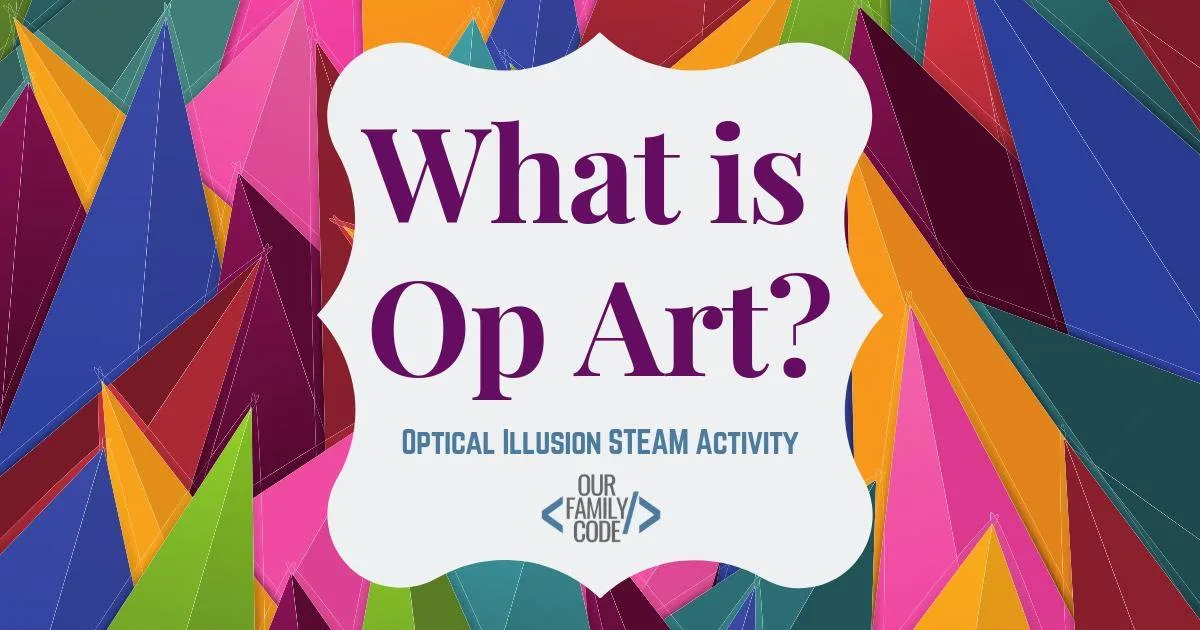 We also spent time (a ton of time!) making an Optical Illusion coloring book because 6-years olds are pretty particular about what goes in their coloring books and Charlotte wanted to make one special for our audience and their kiddos!
This post contains affiliate links. As an Amazon Associate, Our Family Code earns from qualifying purchases. Please see our Disclosure Policy for more details.
Why STEAM Activities?
STEAM is the abbreviation for Science, Technology, Engineering, Art, and Math.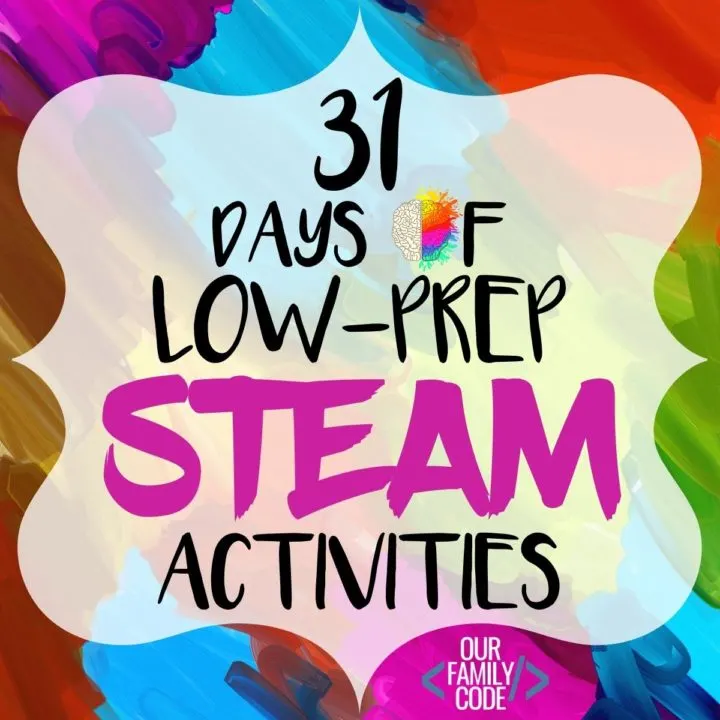 STEAM, like STEM, is an integrated approach to learning that encourages learners to make connections between the concepts they are learning and how they apply them to real-world problems.
STEAM helps students ask questions, problem solve, think creatively, and produce innovative solutions. Many schools have adopted STEAM learning activities into their curriculum, but it's never too early to start building critical thinking skills.
We love to learn through play at our house and have a blast doing activities for toddlers all the way to tweens!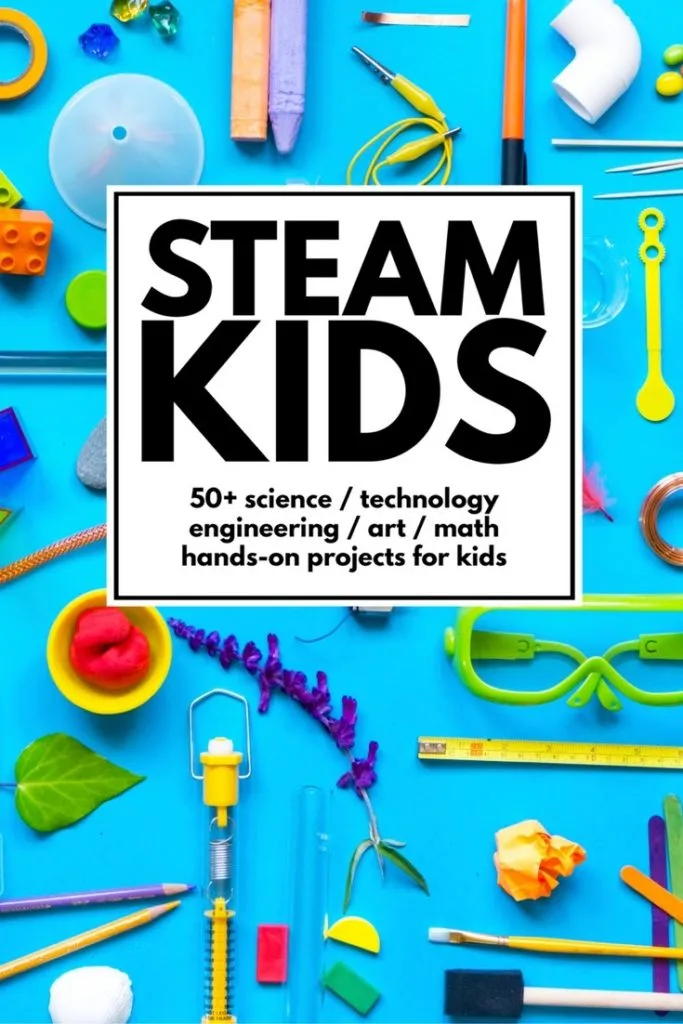 Optical Illusion Art Key Terms
Optical illusion – a phenomenon that occurs when the visual perception of an image, object, or event is different from reality.
Perception – the interpretation or awareness of sensory information
Optical Illusion Art Materials
You don't need many supplies for this Op Art activity! You can also grab free optical illusion worksheets and a free Op Art coloring book at the end of this post.
White paper
Pencil
Chopsticks or string
Scissors
Optical Illusion Coloring Book (grab at the end of post)
Worksheet #1 Optical Illusion Art (grab later in post)
Worksheet #2 Optical Illusion Art (grab later in post)
Optical Illusions Exploration
HOW TO MAKE OPTICAL ILLUSION HANDPRINTS
To make optical illusion handprints, you can trace your hand, then use a ruler to make a series of straight lines across your hand.
You then use a black sharpie to make a curve from the start of one line, then up to the middle of the line above it, and then back down to the end of the first line as shown below.
We've also tried this activity using bingo daubers for mess-free optical illusion art!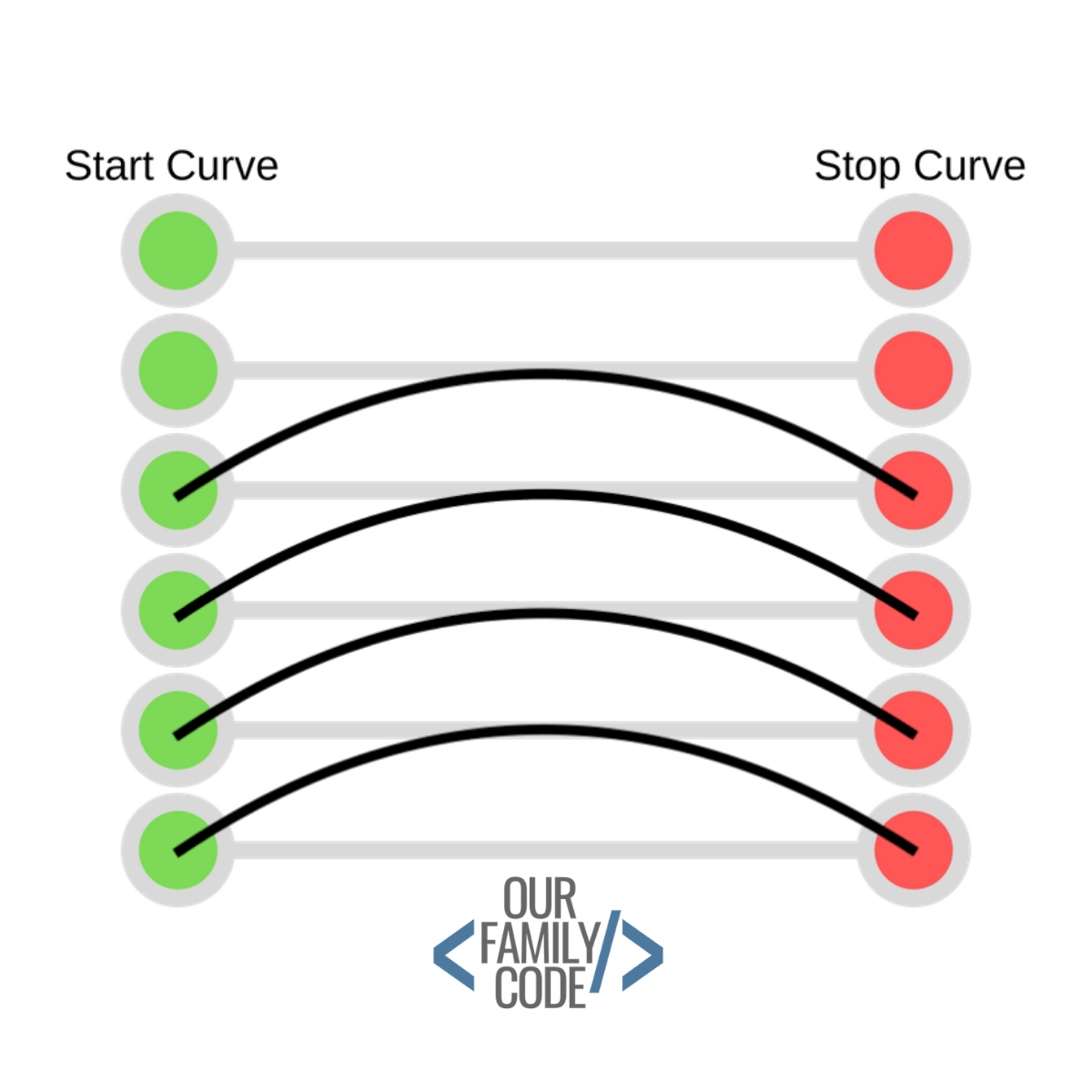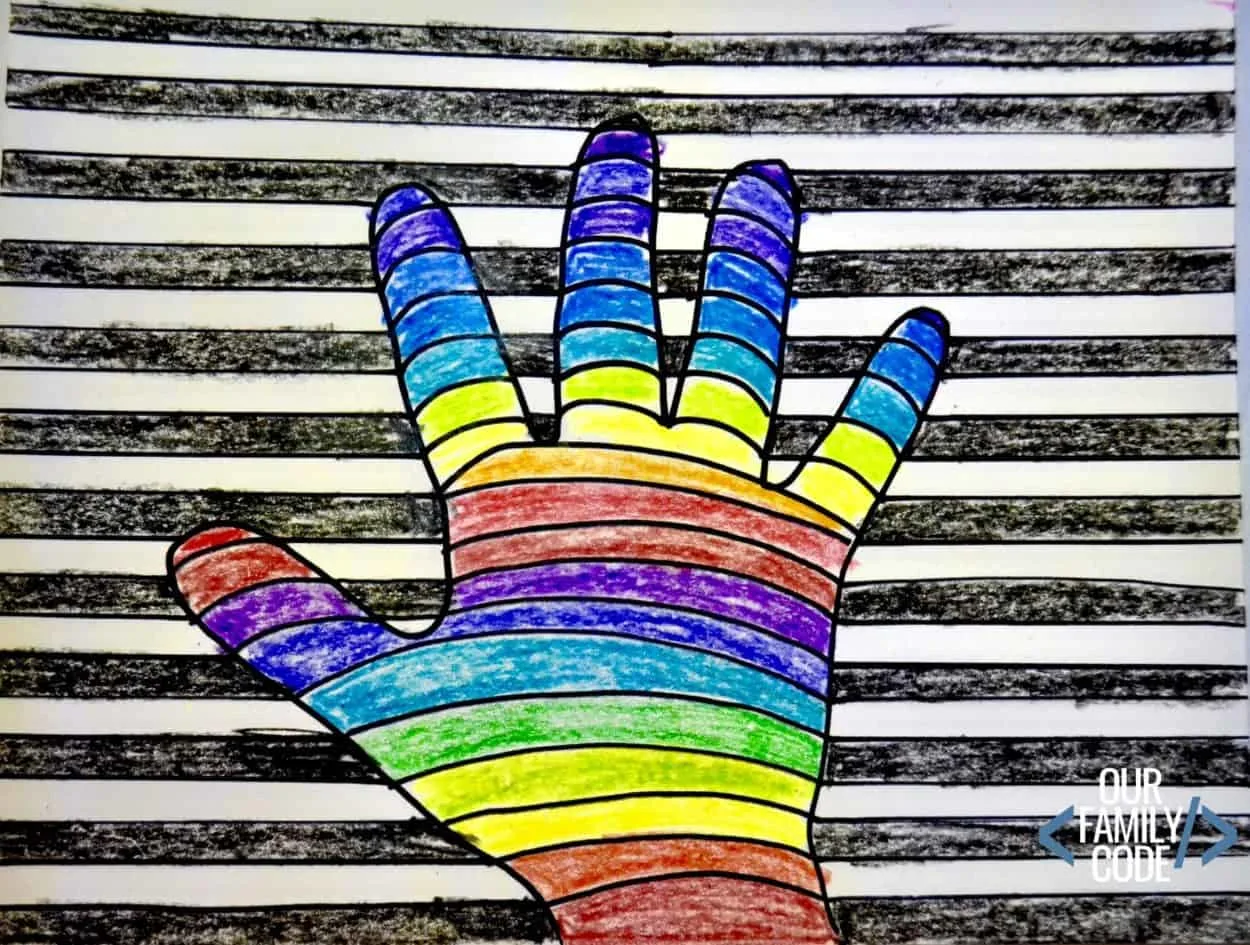 The same concept applies to making optical illusion art with other objects like hearts or pumpkins!
The trick is to make sure that your lines outside and inside of your object match in both direction and size.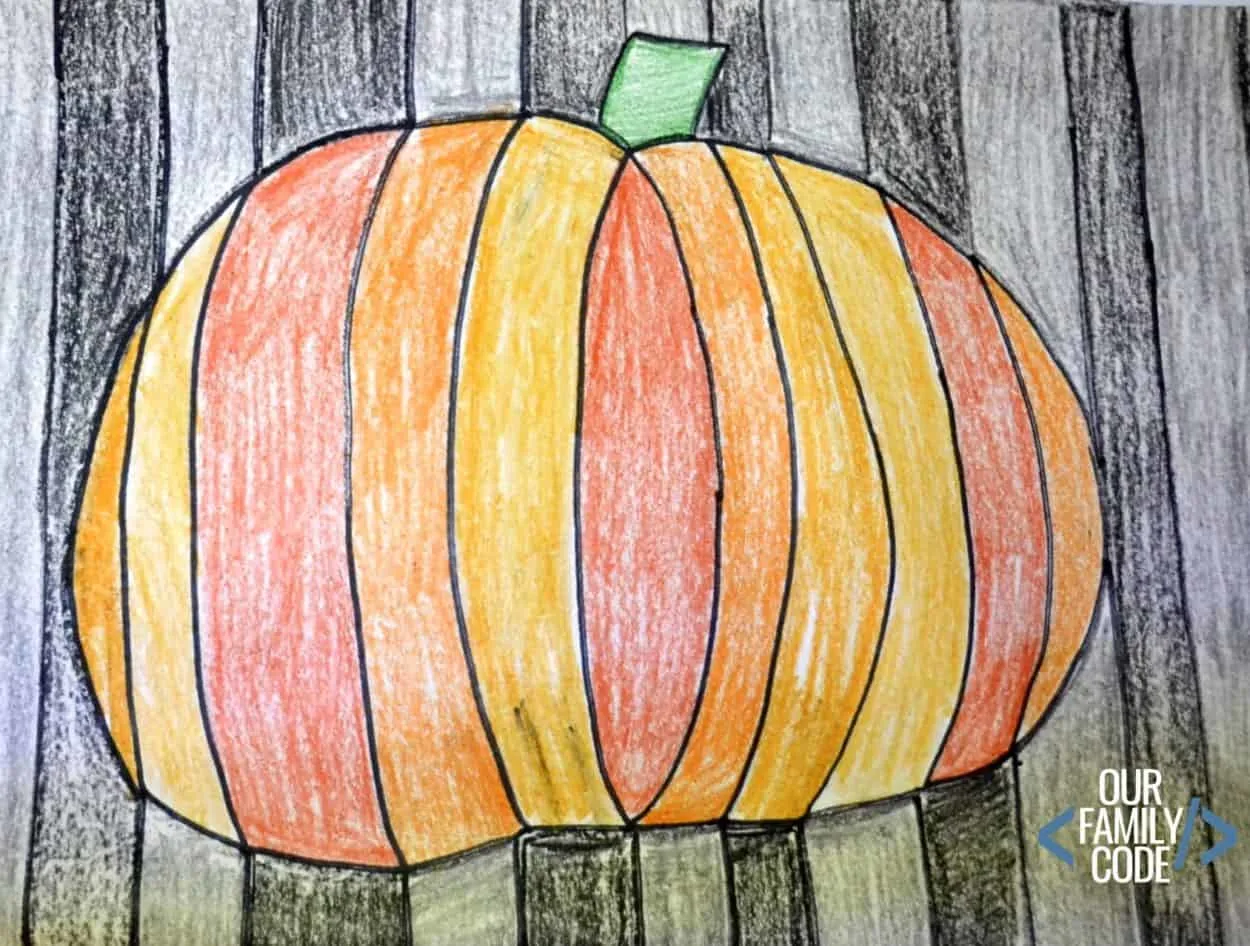 How to Make Optical Illusion Swirly Toys
These are not thaumatropes, but the concept is similar. Our goal was to try to make an optical illusion toy that showed movement, so we designed some swirly toy templates (you can find them in your coloring book!) and we colored them with all sorts of colors in patterns.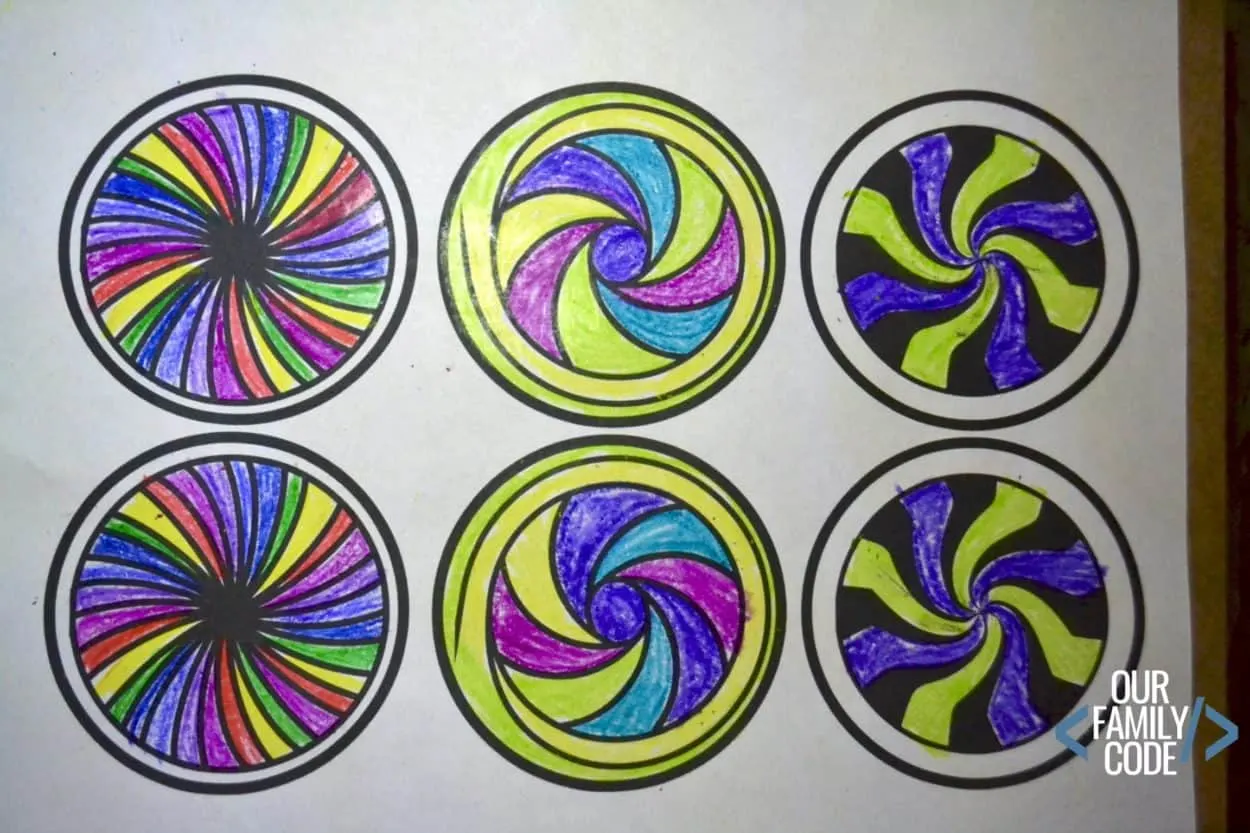 The key is to make sure that your colors don't line up on either side. That way your illusion will appear like the colors are moving around.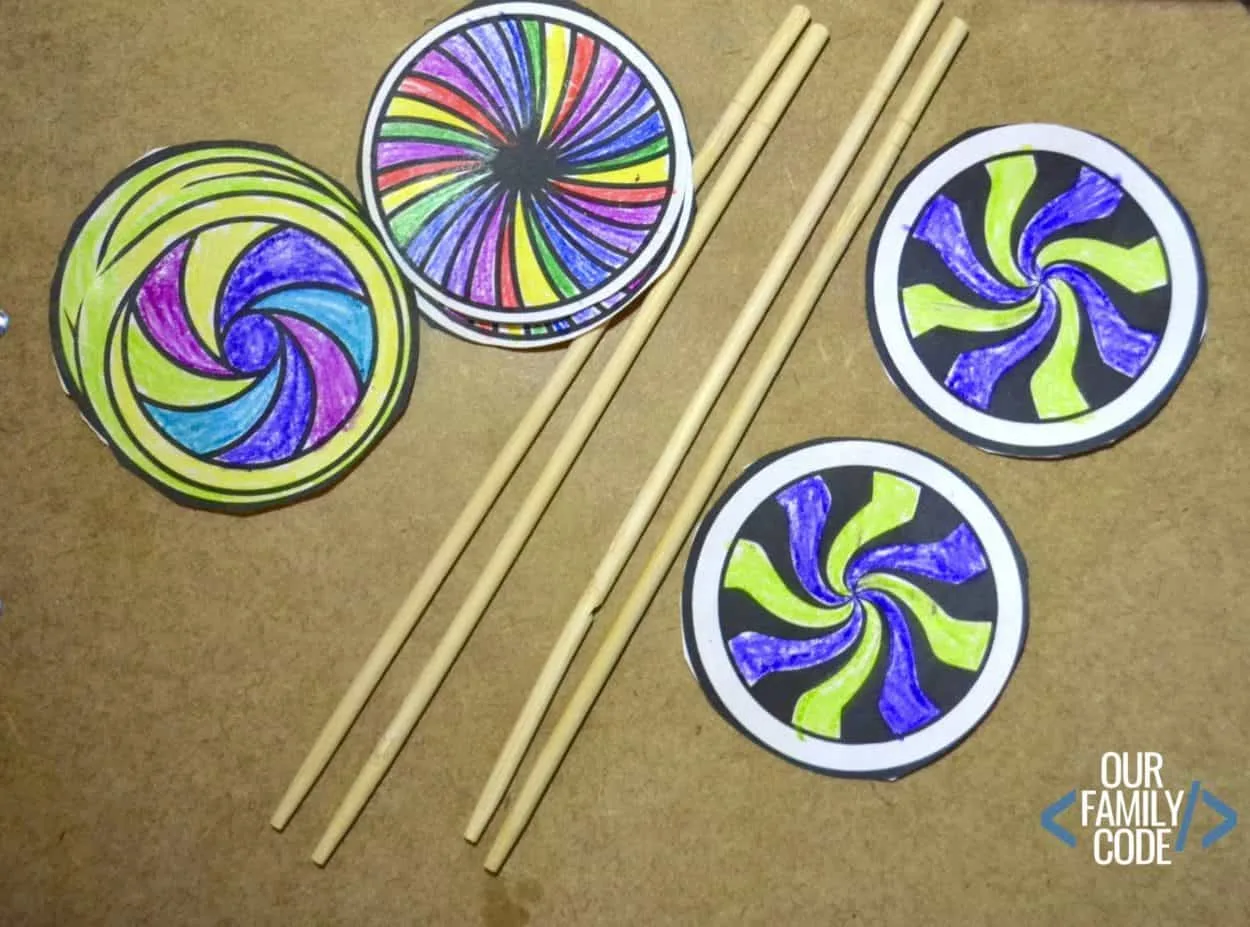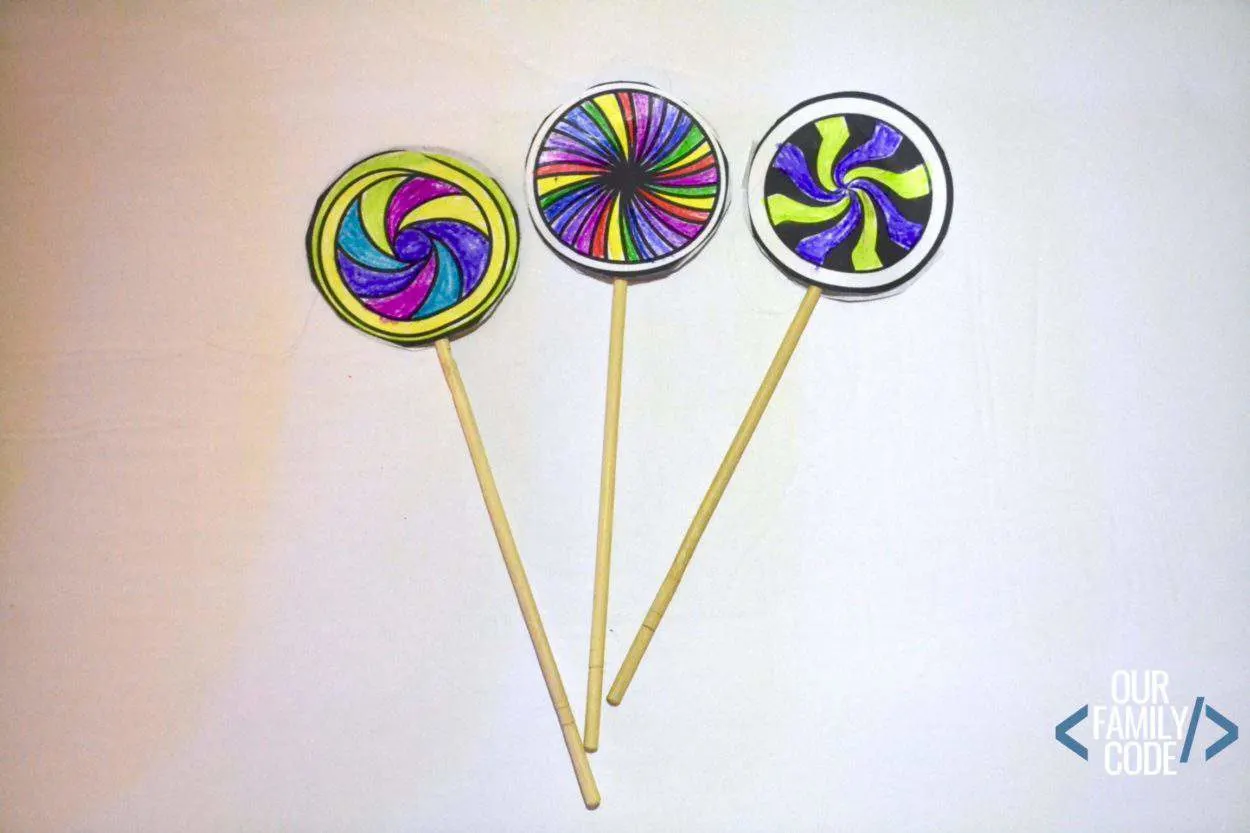 How to Make Optical Illusion Art
Optical illusions are super easy to make and if you are feeling lost, you can always use one of our starter templates.
The first Optical Illusion Art worksheet is a simple web structure that turns out pretty amazing!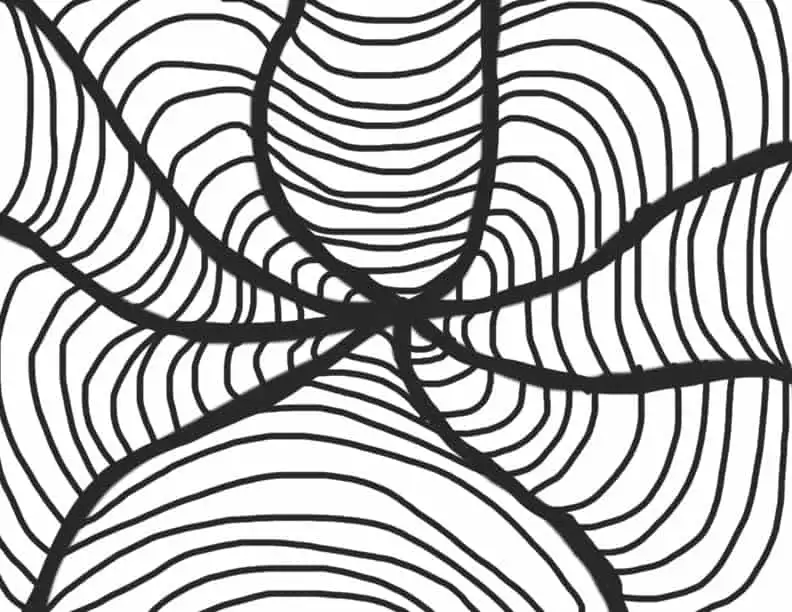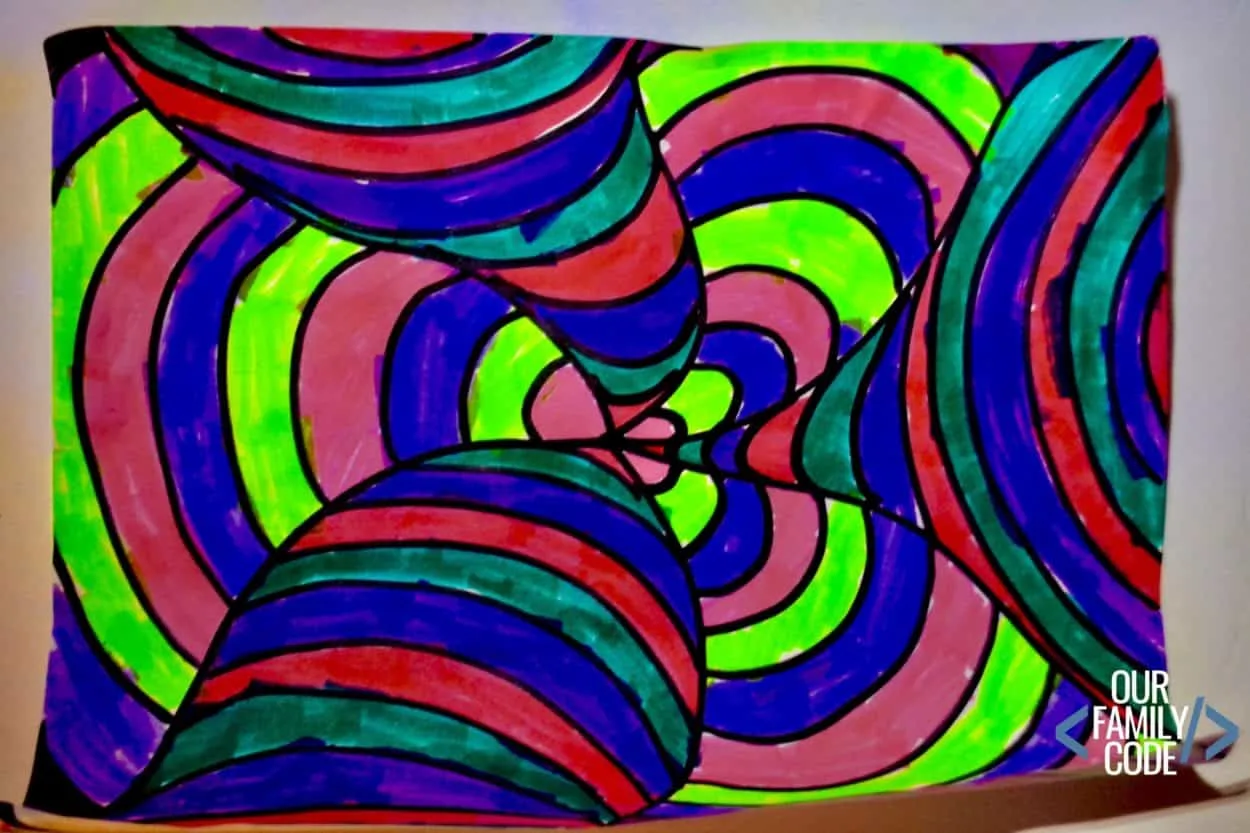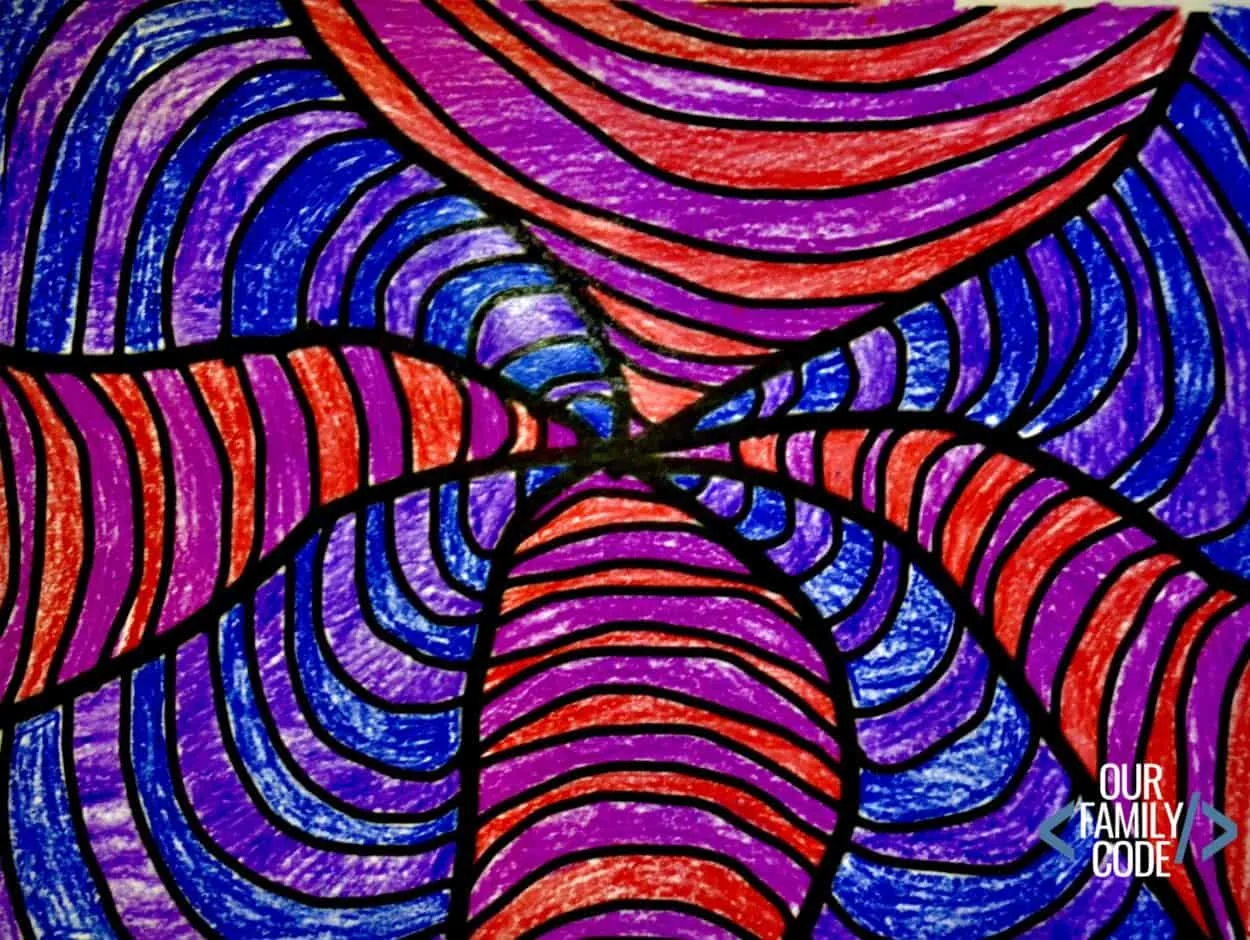 <<<CLICK HERE TO DOWNLOAD OPTICAL ILLUSION WORKSHEET 1>>>
DRAW YOUR OWN OPTICAL ILLUSION
The second Op Art worksheet is really easy to make by hand, but if you want to grab the worksheet you can definitely save some time!
To make this sheet by hand, begin by making 5-10 dots on a sheet of paper. Connect those dots to each other with curved lines and make sure to run some curved lines off the page to imaginary dots. That's it!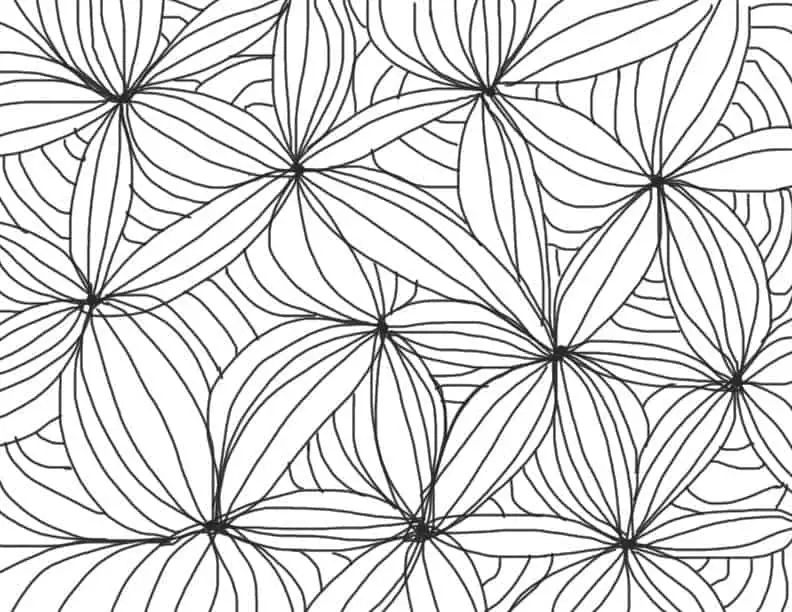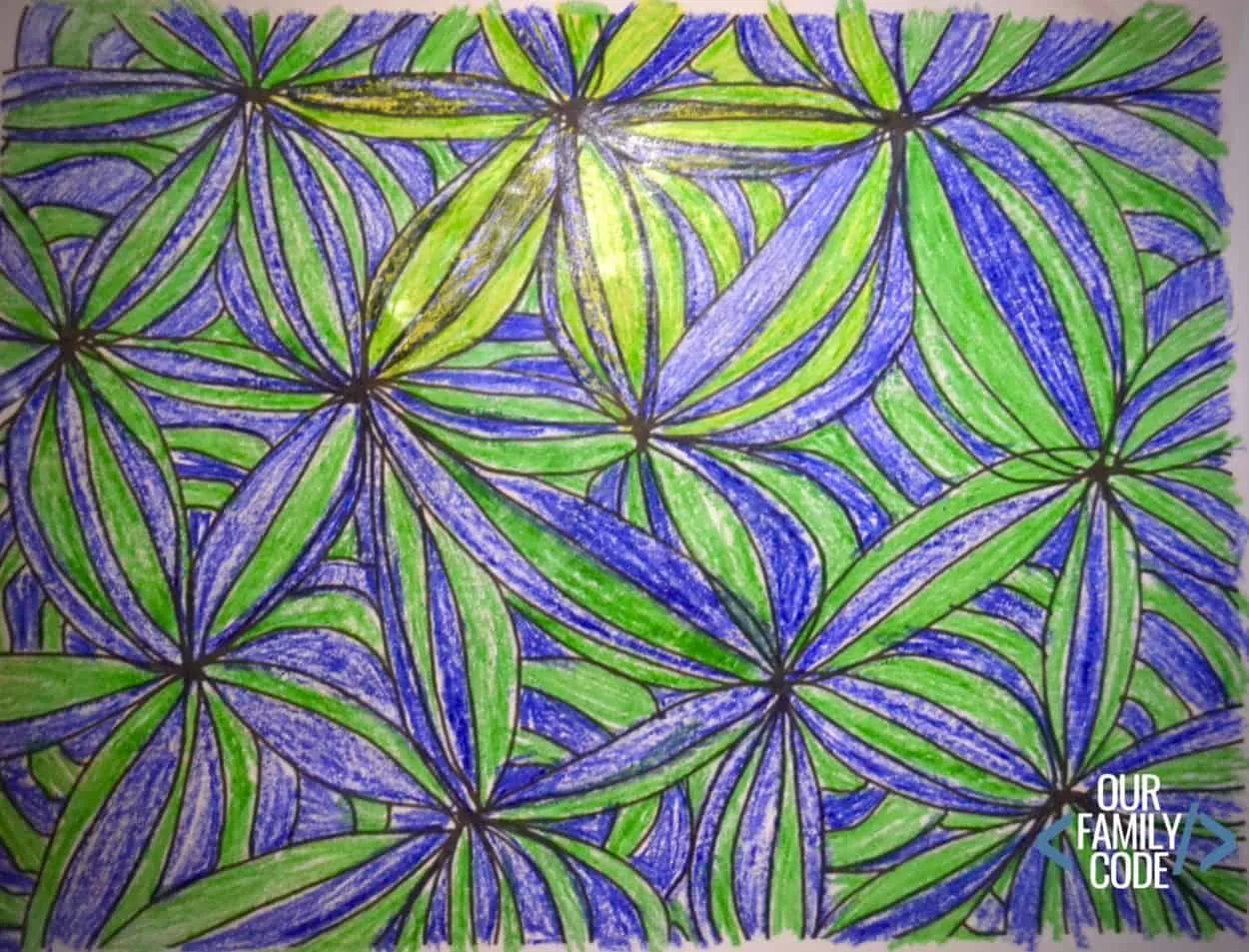 <<<CLICK HERE TO DOWNLOAD OPTICAL ILLUSION WORKSHEET 2>>>
Grab This Awesome Optical Illusion Coloring Book for Kids
Charlotte really wanted to design a coloring book for everyone. She's my lovely Kindergartner and she's dreaming about candy since Halloween is right around the corner.
You'll see a good amount of candy in her coloring book because she was pretty adamant about it. Her Op Art coloring book turned out pretty cool!
You can check out the pages included below!
<<<CLICK HERE TO DOWNLOAD A FREE OPTICAL ILLUSION COLORING BOOK>>>
What kinds of optical illusions are there?
There are several different types of optical illusions. Most of the optical illusions we've shared today fall into the geometric illusions category because of the perceived distortions in the lines or shapes throughout portions of the images created.
Other types of optical illusions include:
Brightness and contract illusions
These illusions occur when the view perceives dots or lines where they are none. This is caused by the juxtaposition of light and dark shapes.
Color illusions
Color illusions occur when the viewer perceives color due to the presence of other colors and how they are used in the image.
Afterimage illusions
When you stare at a colored image for several seconds and then look at a blank screen, you will see the same image in a complementary color even though the image is no longer there.
Size-constancy illusions
These illusions occur when the observer perceives incorrect relative sizes of two images based on cues given by other images in the picture.
3D images occur when a viewer perceives an objected projected in front of or behind the picture plane.
Apparent-motion illusions
These illusions occur when the viewer perceives motion in a static image. There are some apparent-motion illusions in Charlotte's coloring book!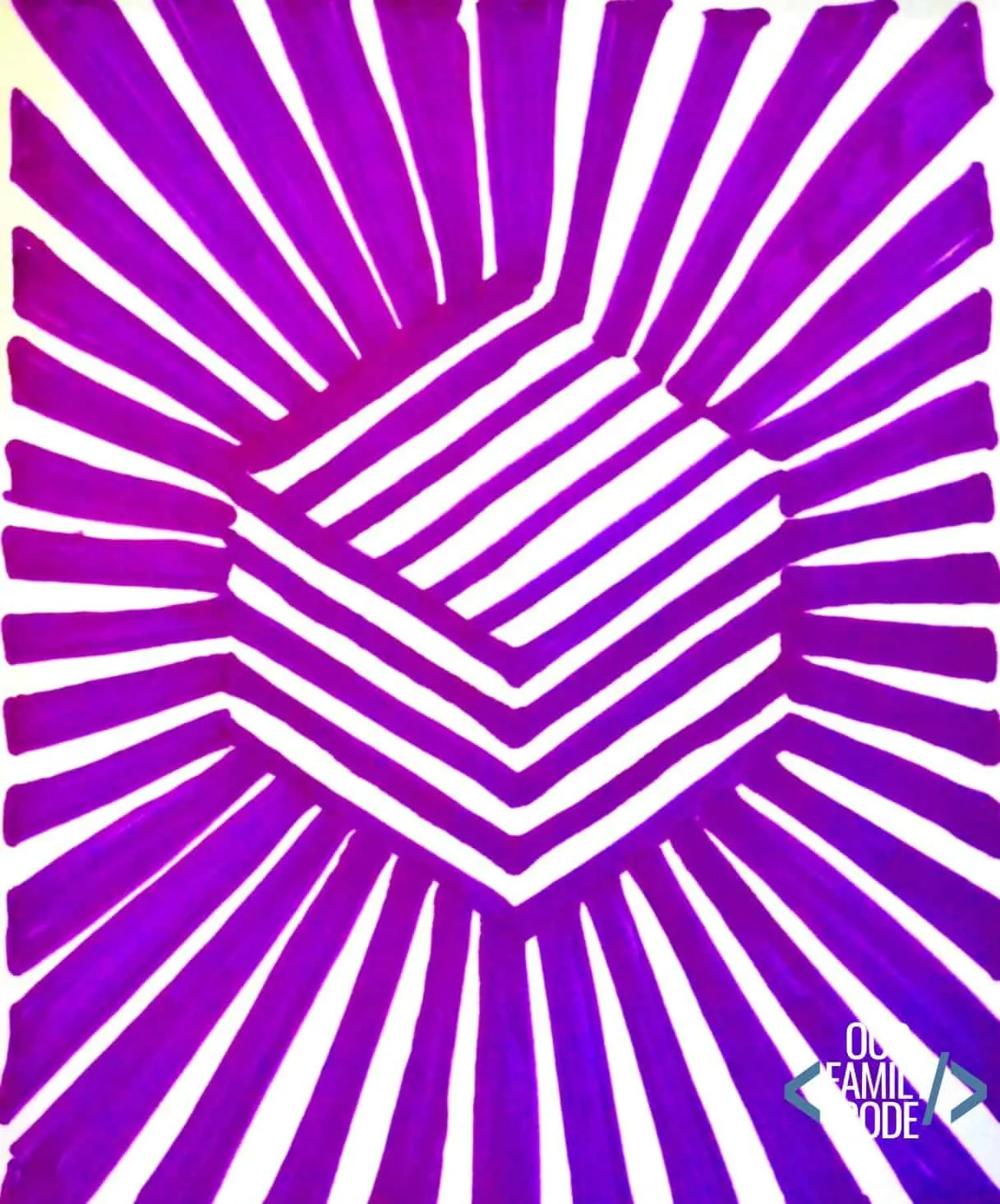 Want to connect this optical illusion activity with other STEAM buckets? Check out these extensions!
Science – Make optical illusion resist art and watch it magically appear when your color it!
Technology – Turn your optical illusions into gifs!
Engineering – Invented in the 1900s, a thaumatrope is one of the simplest persistence of vision toys! You can make one with some circles, drawings, and a stick or string!
Art – This activity is primarily art! Color your optical illusions with different mediums like oil pastels, colored pencils, crayons, markers. What medium gives you the best results?
Math – Optical illusions because of math concepts like symmetry and geometry. Use graph paper to draw some optical illusions!
Some Books to Read with Your Activity
We love incorporating books into our activities. Here are some great books about art to read with your activity!

31 Days of Low-Prep STEAM Activities for Kids
This activity is part of our 31 Days of Low-Prep STEAM Activities for Kids.
Every activity will primarily focus on each of the buckets of STEAM (Science, Technology, Engineering, Art, & Math) although these integrated projects fit in more than one bucket.
You and your kiddos are going to love all of the activities that we have in store! Visit the 31 Days of Low-Prep STEAM Activity hub and pin it, so you can come back and visit it daily!
PIN THIS IMAGE TO SHARE THIS LOW-PREP STEAM ACTIVITY!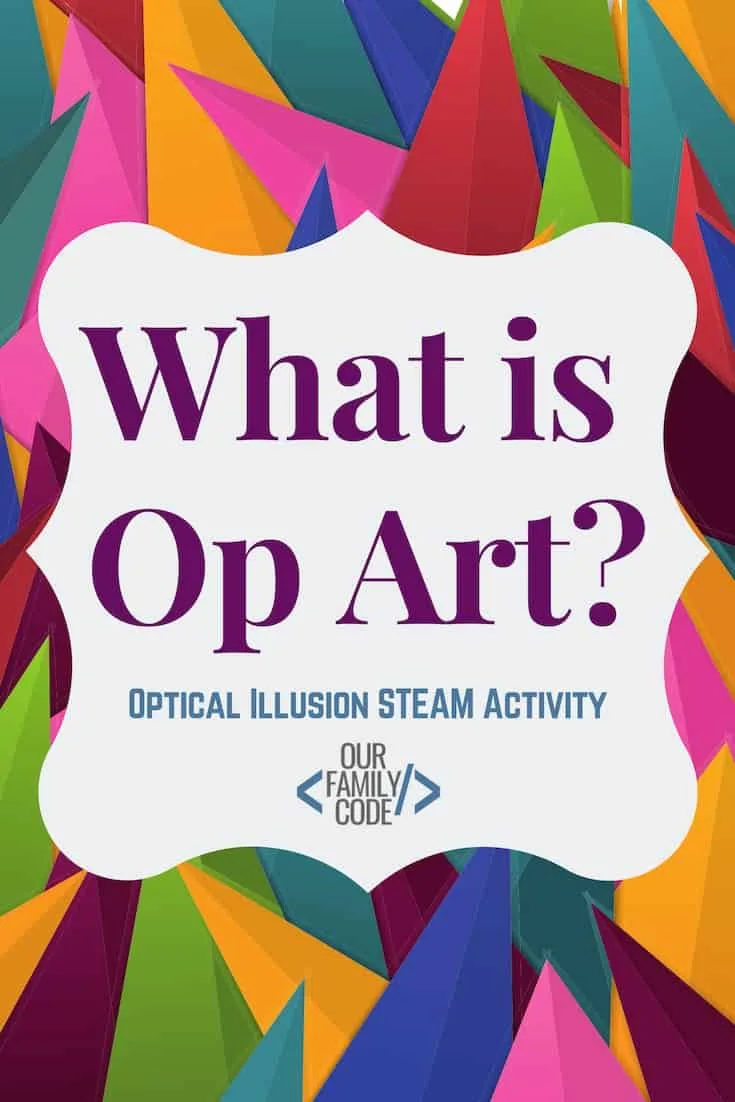 Science Art Activities
Find more awesome activities that pair science with art!
Meet Toni, the Maker Mom behind Our Family Code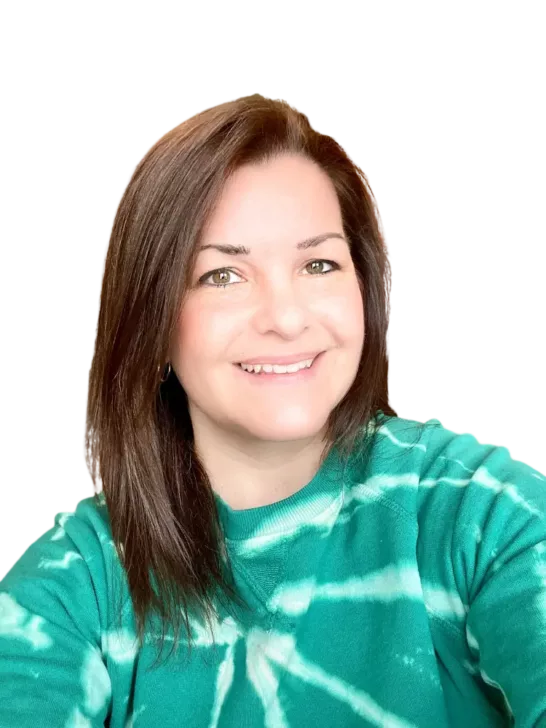 Hey there, I'm Toni! I'm a software engineer and Maker Mom that finds my joy in unleashing my children's curiosity by exploring STEAM concepts with my fantastic five!
When I'm not chasing toddlers or raising tweens, you can find me tearing things up and putting them back together over here at Our Family Code.
I am the owner and content creator of multiple educational websites designed to increase access to STEAM & STEM education with a focus on teaching computer science and coding to kids of all ages!
You can also find out more about me by visiting ToniGardner.com!