Grab this free New Year's Eve Year in Review printable for kids! This is a great way to reflect on the past year as well as look forward to new adventures in the coming year!
We like to add in activities like this during our NYE celebrations with our five kiddos! This NYE printable features an area to record some favorites for the year, including favorite book, favorite movie, and favorite food. It also leaves a space to record what they'd like to be when they grow up!
We love to look back on our Year in Review sheets to see what careers my kids loved when they were younger!
This post contains affiliate links. As an Amazon Associate, Our Family Code earns from qualifying purchases. Please see our Disclosure Policy for more details.
Favorite Worksheet Supplies
Check out our most used worksheet supplies and grab them today!
NYE Year in Review Printable
You can grab this free New Year's Eve Year in Review printable in a few different colors or you can print the black and white version on a colored sheet of paper if you'd like to save some ink!
Favorite Memory
We usually have so many favorite memories that this part can turn into such a fun, long conversation about favorite memories over the last year.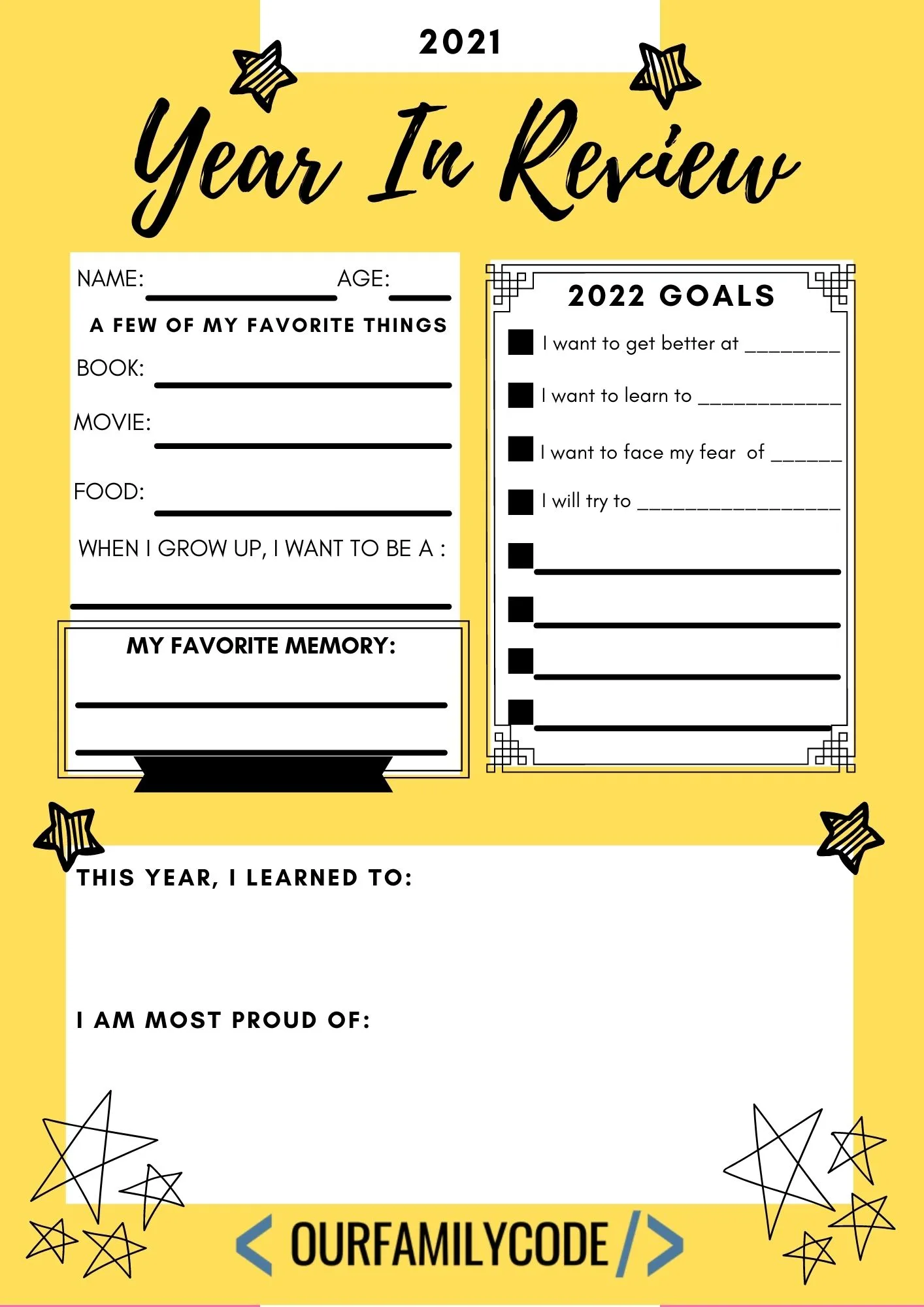 This Year, I Learned To
We use this section to reflect on some of the activities and lessons that we learned. These could be educational or social/emotional lessons as well. For example, this year we learned how to communicate better as a family.
Most Proud Moment
Use this section to reflect on and really place a positive emphasis on some moments that made you so proud of your child. Let them share their most proud moment of the year with you and write down their response.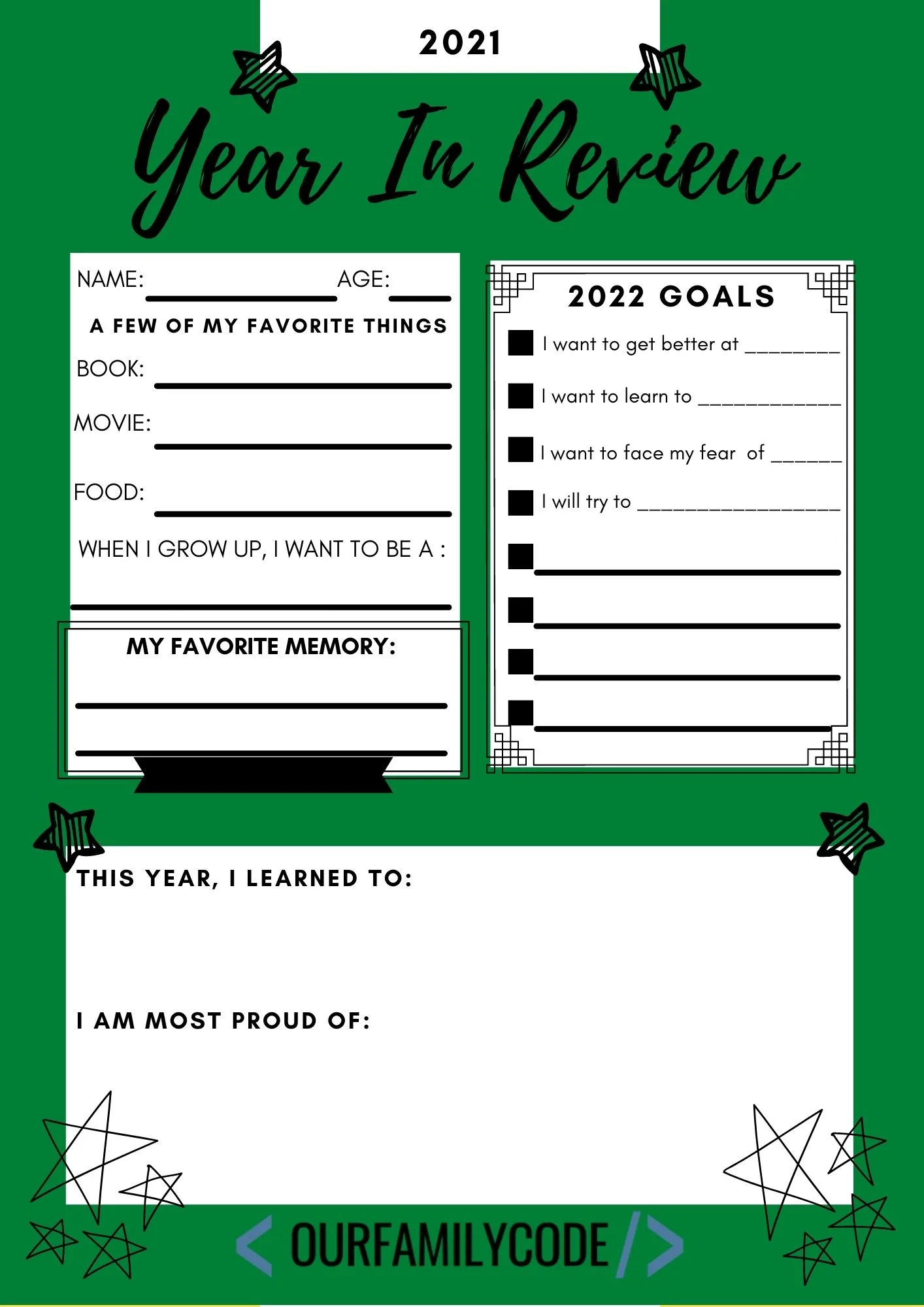 Goals for Next Year
Our Year in Review worksheet also has an area to make some goals for the upcoming year, including some new things to learn, fears to face, and new things to try! We always try to add some activities on our sheet! You can find some great low-prep STEAM activities right here on our site too!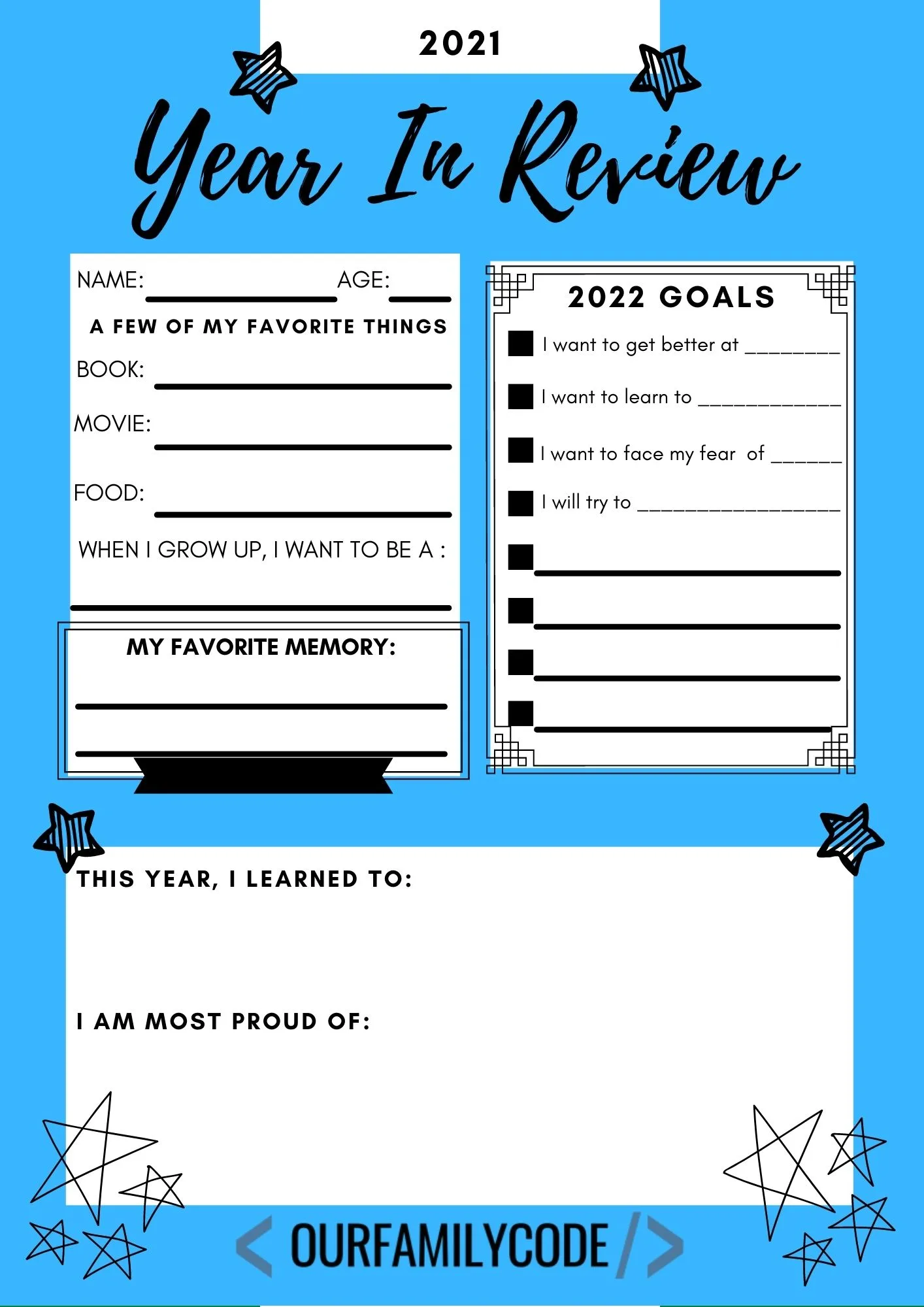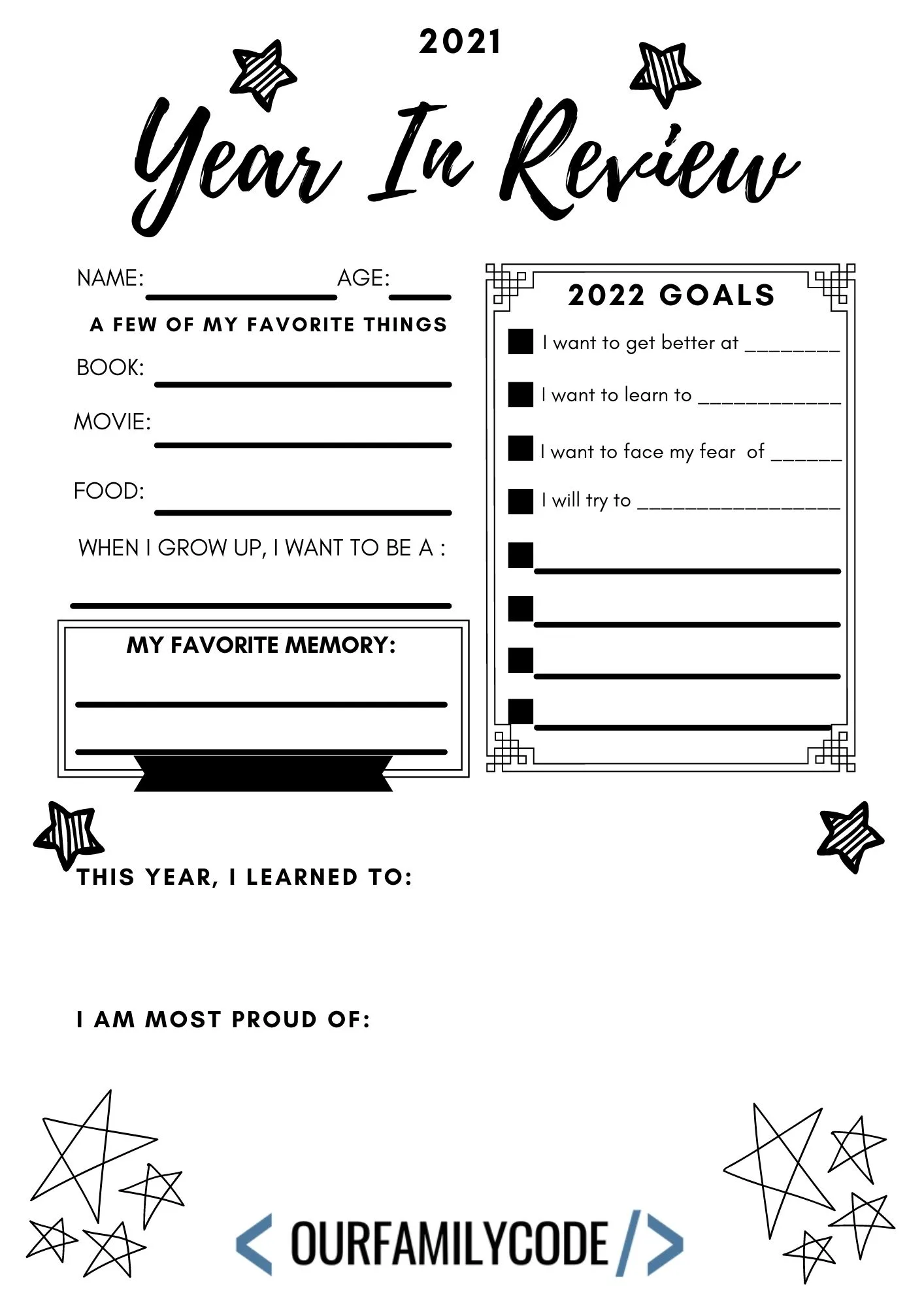 Printable Activities
Find more printable activities for kids! We love to add logical reasoning worksheets, math activities, and more to every holiday and season!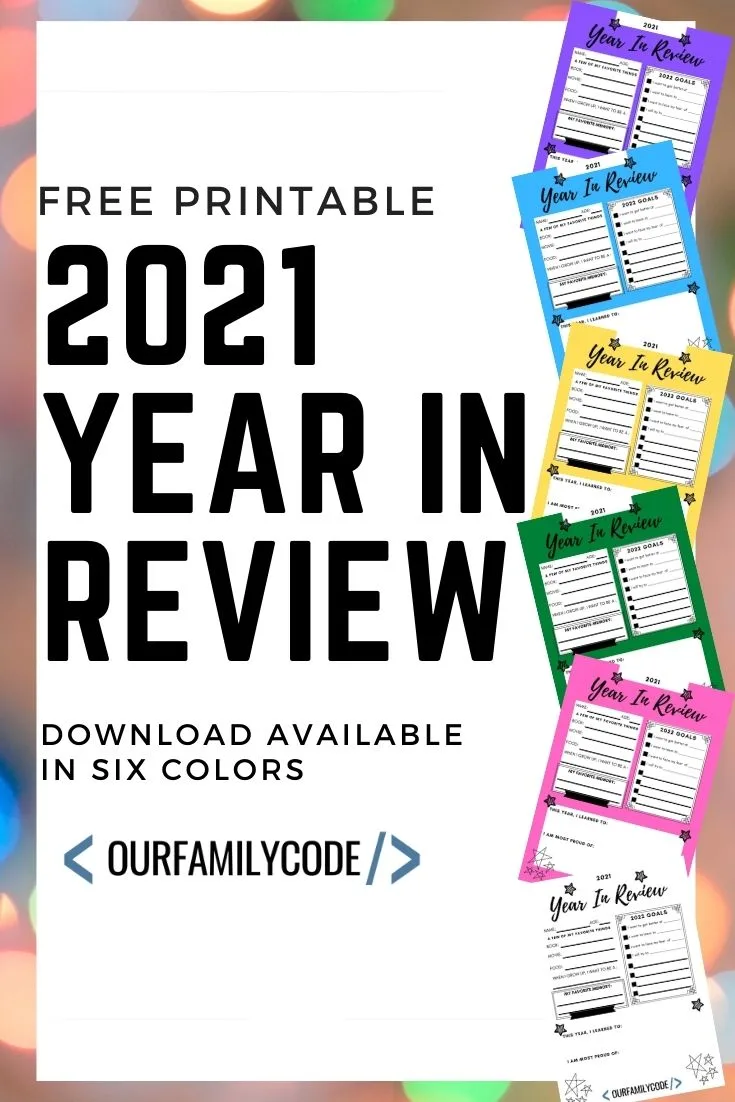 Meet Toni, the Maker Mom behind Our Family Code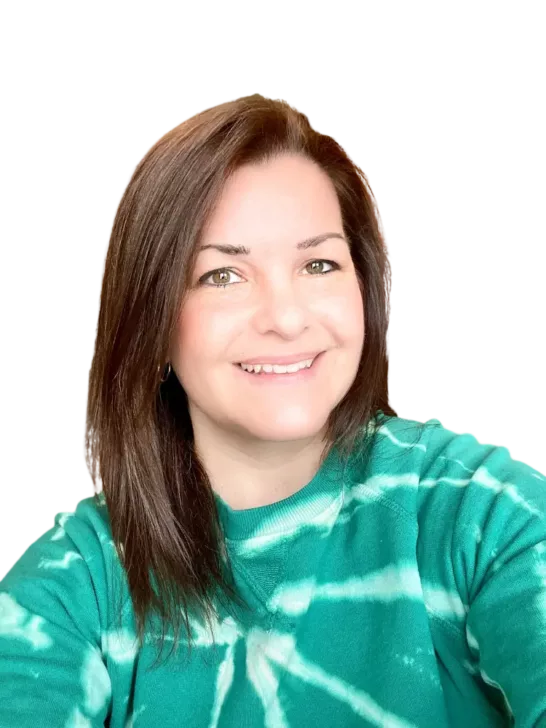 Hey there, I'm Toni! I'm a software engineer and Maker Mom that finds my joy in unleashing my children's curiosity by exploring STEAM concepts with my fantastic five!
When I'm not chasing toddlers or raising tweens, you can find me tearing things up and putting them back together over here at Our Family Code.
I am the owner and content creator of multiple educational websites designed to increase access to STEAM & STEM education with a focus on teaching computer science and coding to kids of all ages!
You can also find out more about me by visiting ToniGardner.com!
This post was originally published on December 17, 2017.