Can you build a balloon tower using balloons and tape? Grab these free Disney Moana STEM challenge cards and make way for some fun hands-on learning activities like building a balloon tower and more!
Make way! Make way for Moana! We love Moana. She is bold and fearless! She's our kind of girl! I decided that my girls needed some fun new STEM challenges and I came up with some fun Moana STEM Challenges that all kids will surely enjoy!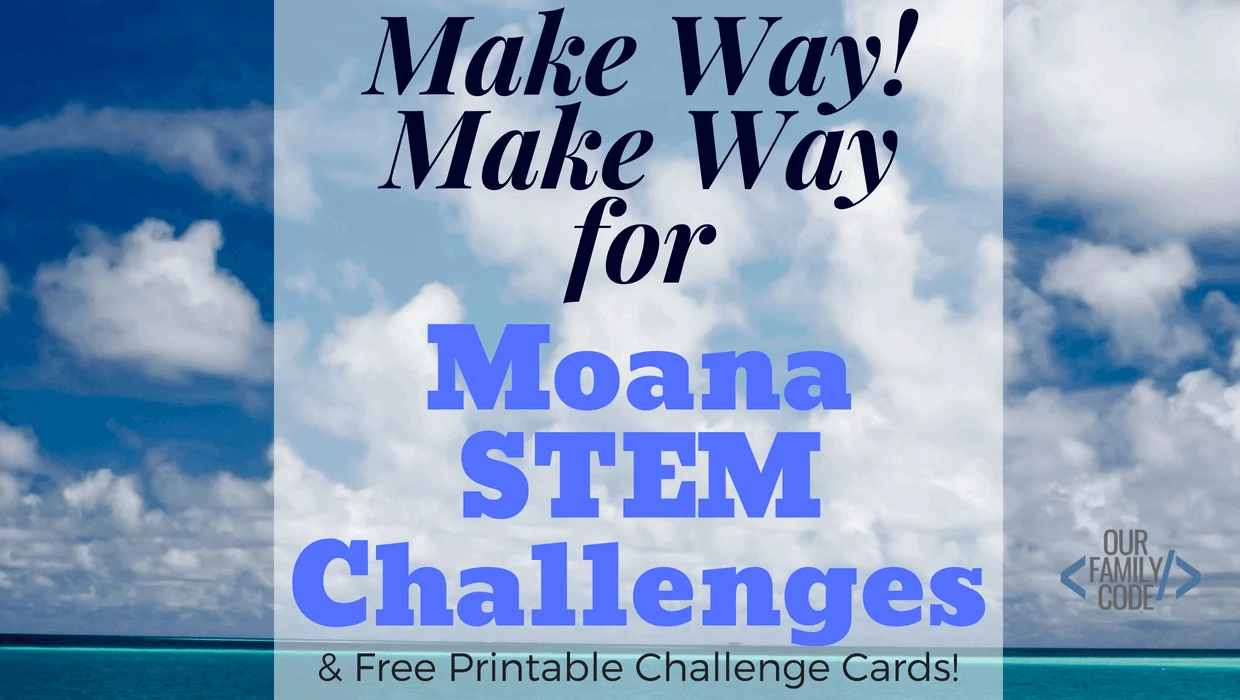 This post contains affiliate links. As an Amazon Associate, Our Family Code earns from qualifying purchases. Please see our Disclosure Policy for more details.
Moana STEM Challenge Cards
Grab these free Moana STEM challenge cards and get started with hands-on learning paired with the movie, Moana, from Disney!
Disney Moana STEM Challenges
Can you restore the heart and complete all of the Moana STEM challenges?
Build a boat that floats and moves for Moana to leave the island with this surface tension activity, Can You Power a Raft with Soap?
Moana STEM Challenge #2
Design, engineer, and build a pen for Hei Hei!
Build the "Place of Chiefs" stone structure from the Island of Motunui by balancing rocks!
Moana STEM Challenge #5
Build a basket to hold the coconuts that the village is collecting from the trees.
Build a boat that can hold weight for Maui with this aluminum foil floating boat challenge!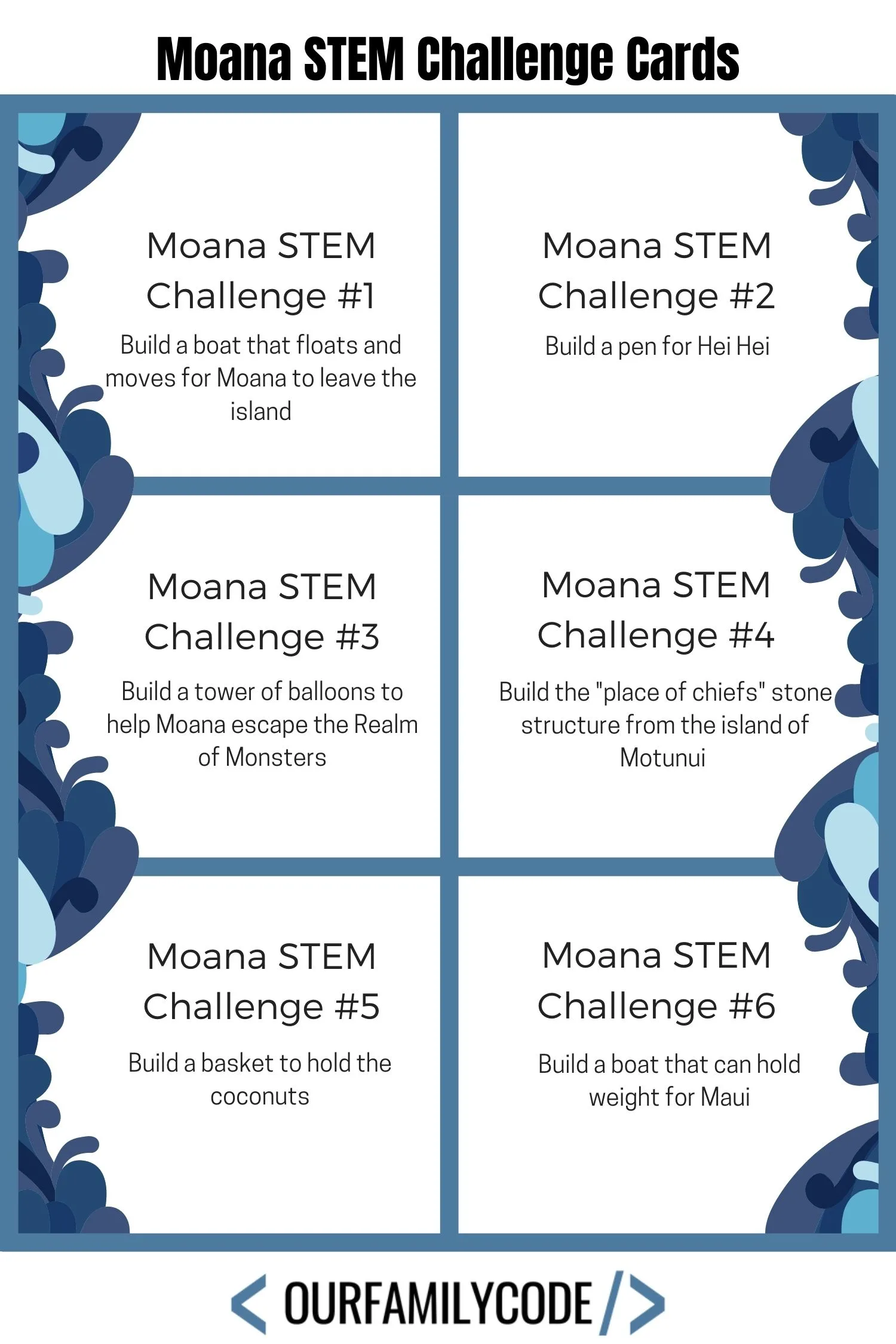 These STEM challenge cards include some basic engineering challenges that can be adapted for different learning levels if needed.
Moana STEM Challenge #3
We decided to start with Moana STEM Challenge #3 because it sounded like a cooperative activity that both of my girls could take on together.
I gave my girls some parameters for Moana STEM Challenge #3 because they had a lot of questions about building a balloon tower and my 5yr old was working with her big sister.
Build a balloon tower to help Moana escape the Realm of Monsters!
Use tape and balloons to construct a balloon tower in order to help Moana escape the Realm of Monsters. Follow the rules and use only the supplies listed.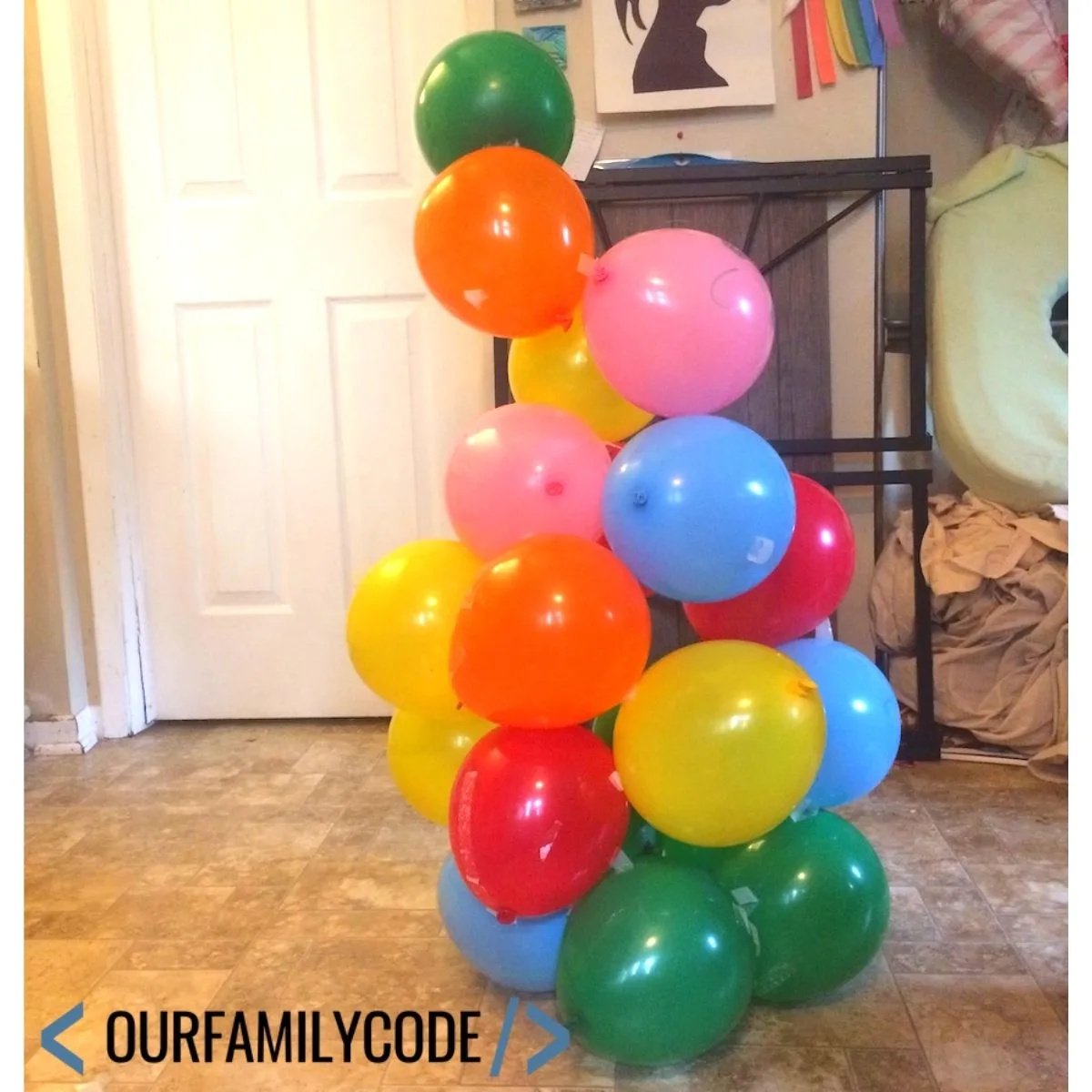 Rules
The tower must be at least 3ft tall.
The tower must stand on its own.
The girls must work together.
The Supplies
Determination!
Build a Balloon Tower
To start, the girls and I discussed balance and Peyton came up with a plan to build a sturdy foundation.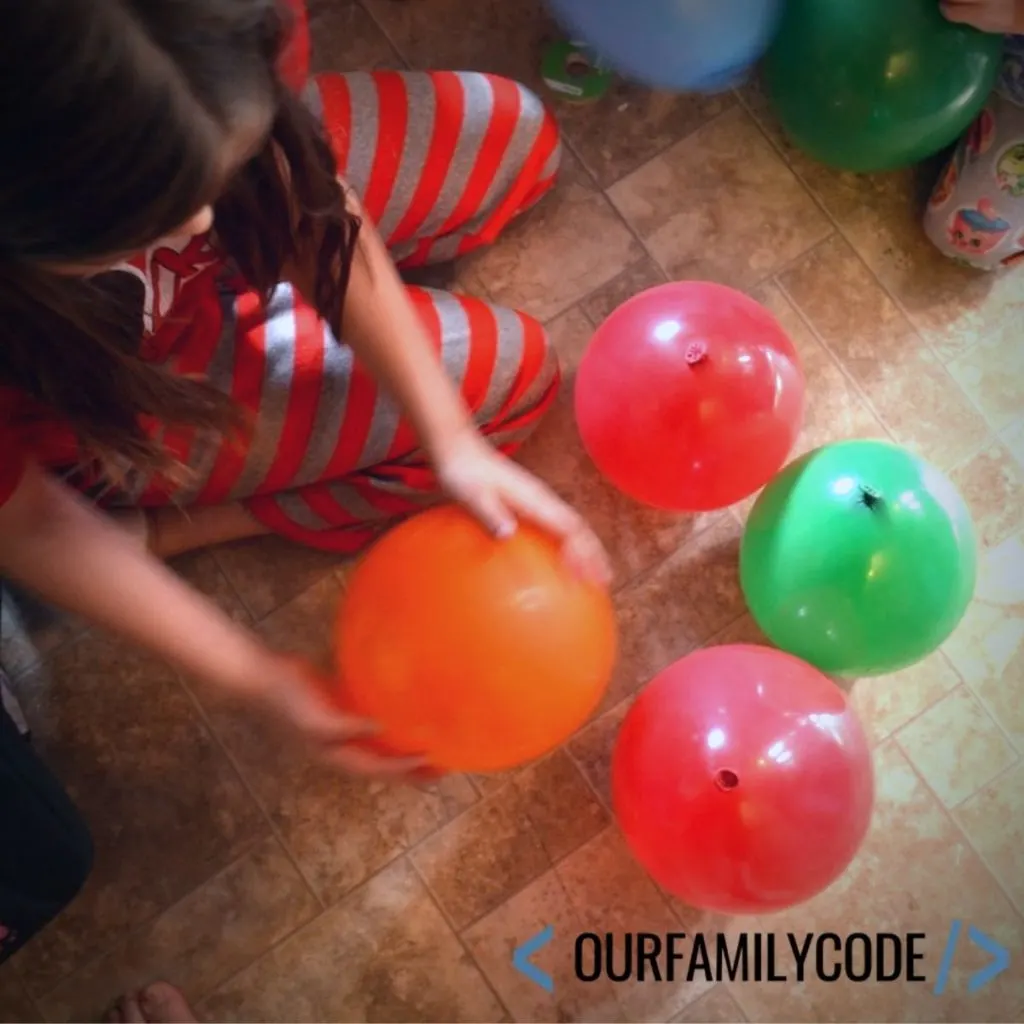 They made drawings to figure out the best way to proceed and did some minor math calculations to estimate how many balloons they would need for each level in order to use the 20 balloons most effectively.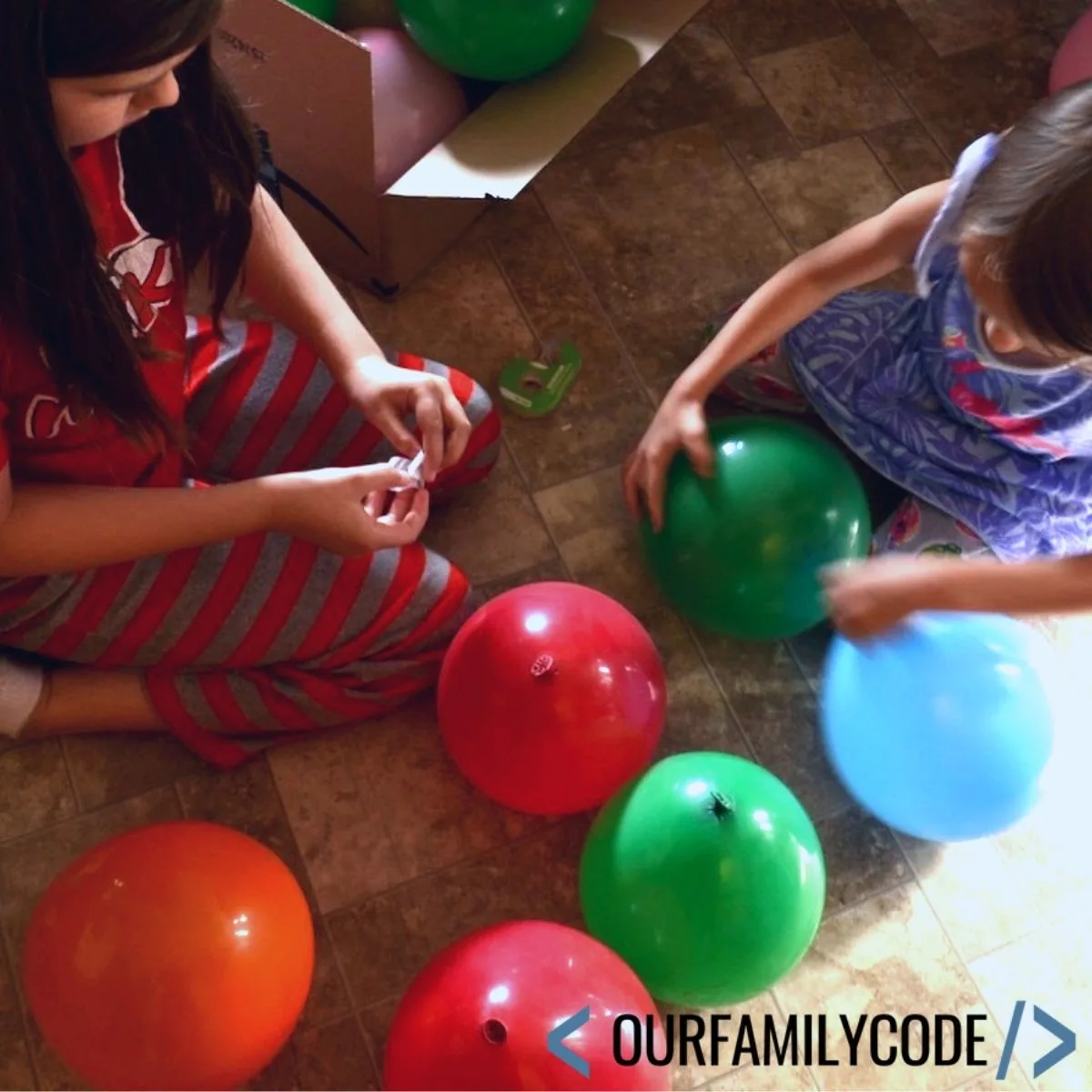 The challenge was a little daunting for the 5yr old even if we do refer to her as #TheBrain! She is still five and balloons are much more fun when you are throwing them at your sister while she is trying to build a tower.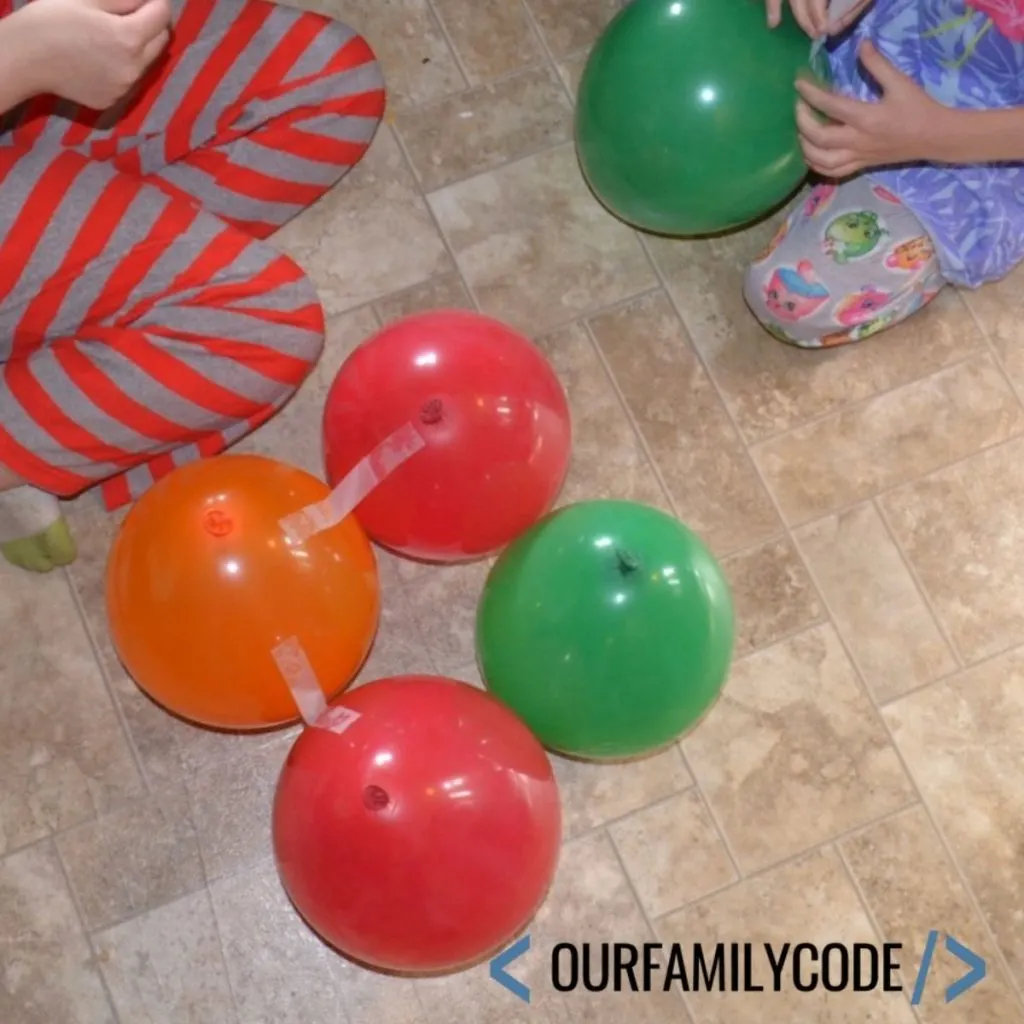 Charlotte's attempt at a tower that stands on its own did not succeed. She learned right from the start that she needed a partner to help figure this challenge out.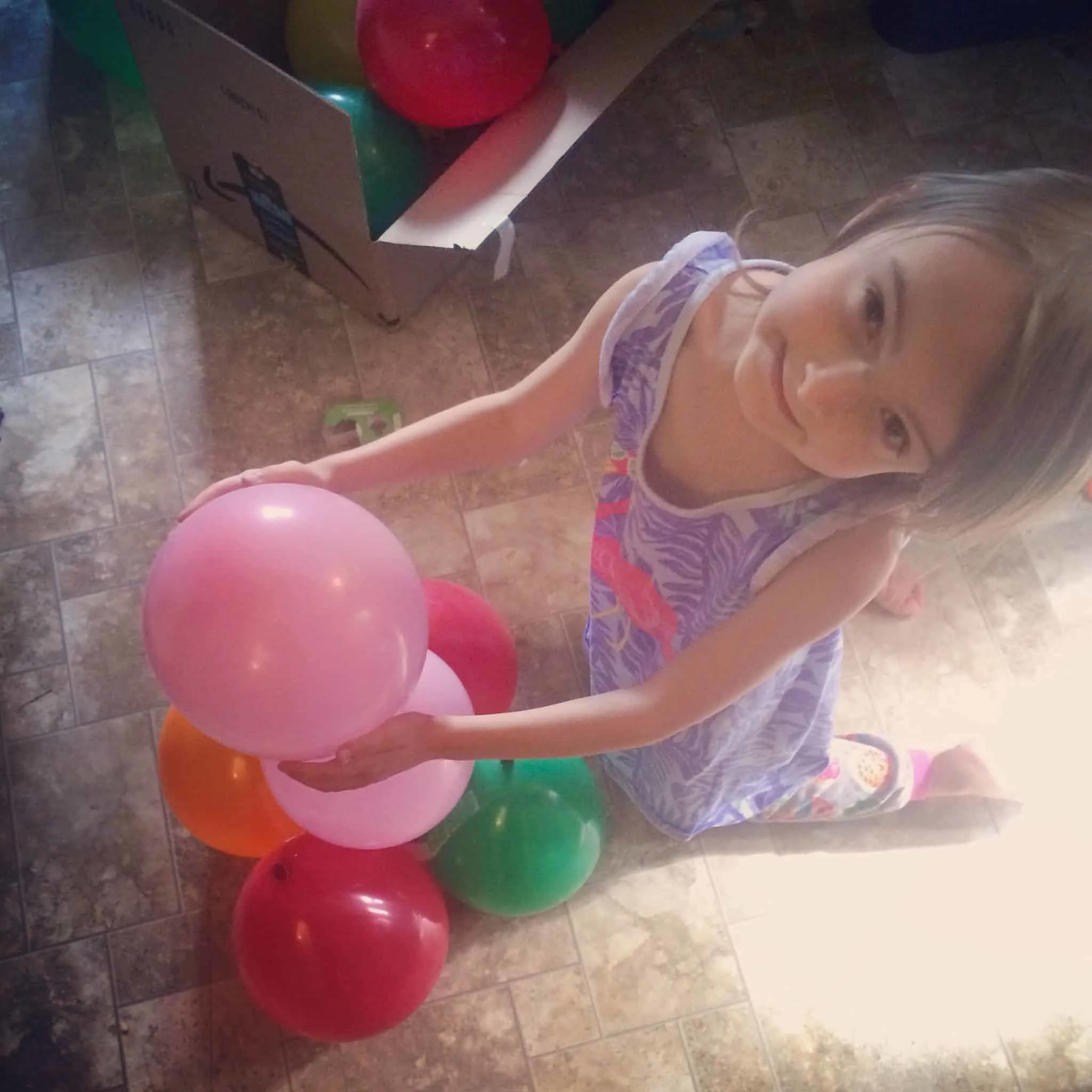 Despite her sisters' efforts to knock down the tower and annoy her, Peyton finally figured out what to do.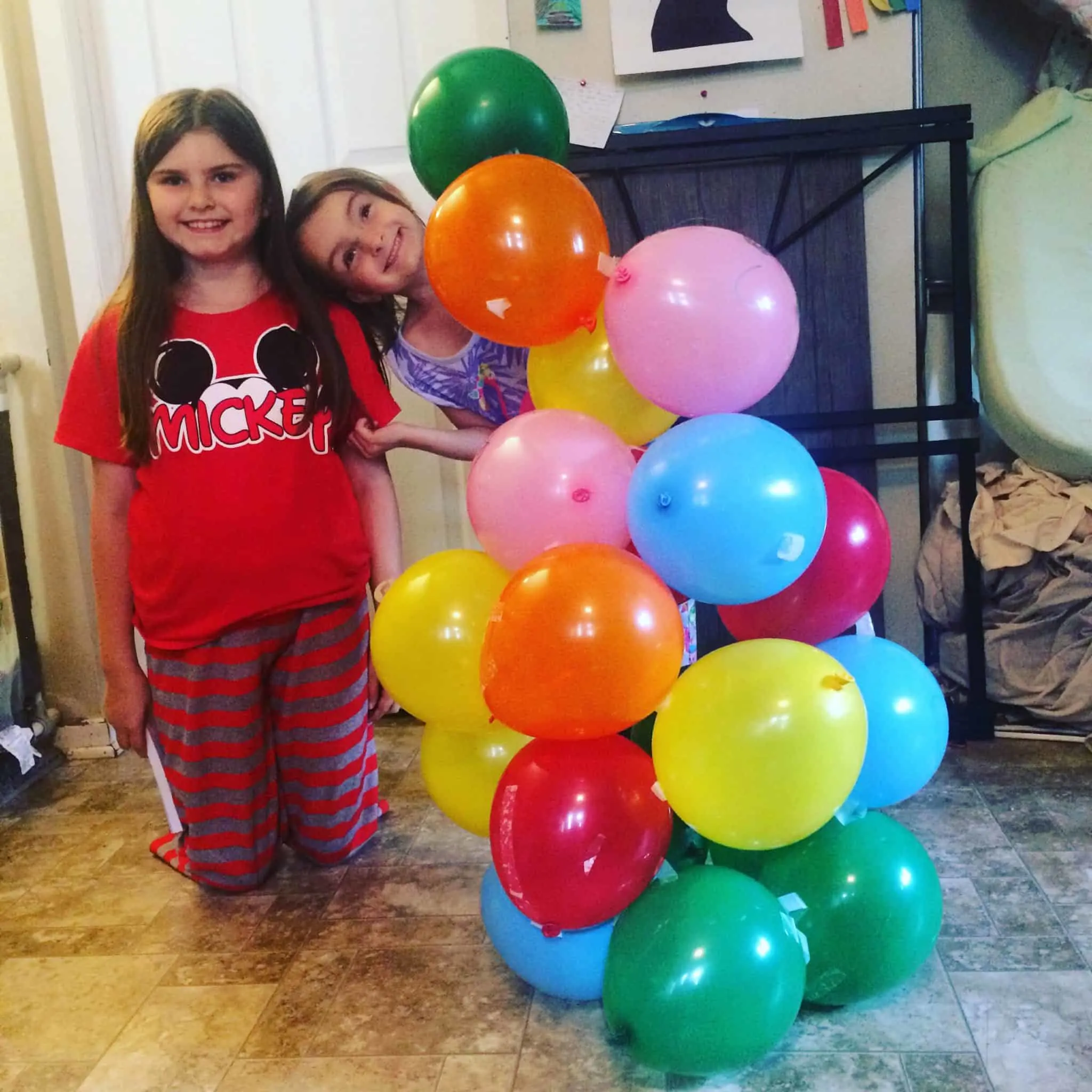 It took her three attempts and almost an hour to tackle. She had to do some rearranging to meet the criteria with only 20 balloons and got a little frustrated. She persevered and felt really proud once she was done!!
PIN THIS STEM CHALLENGE!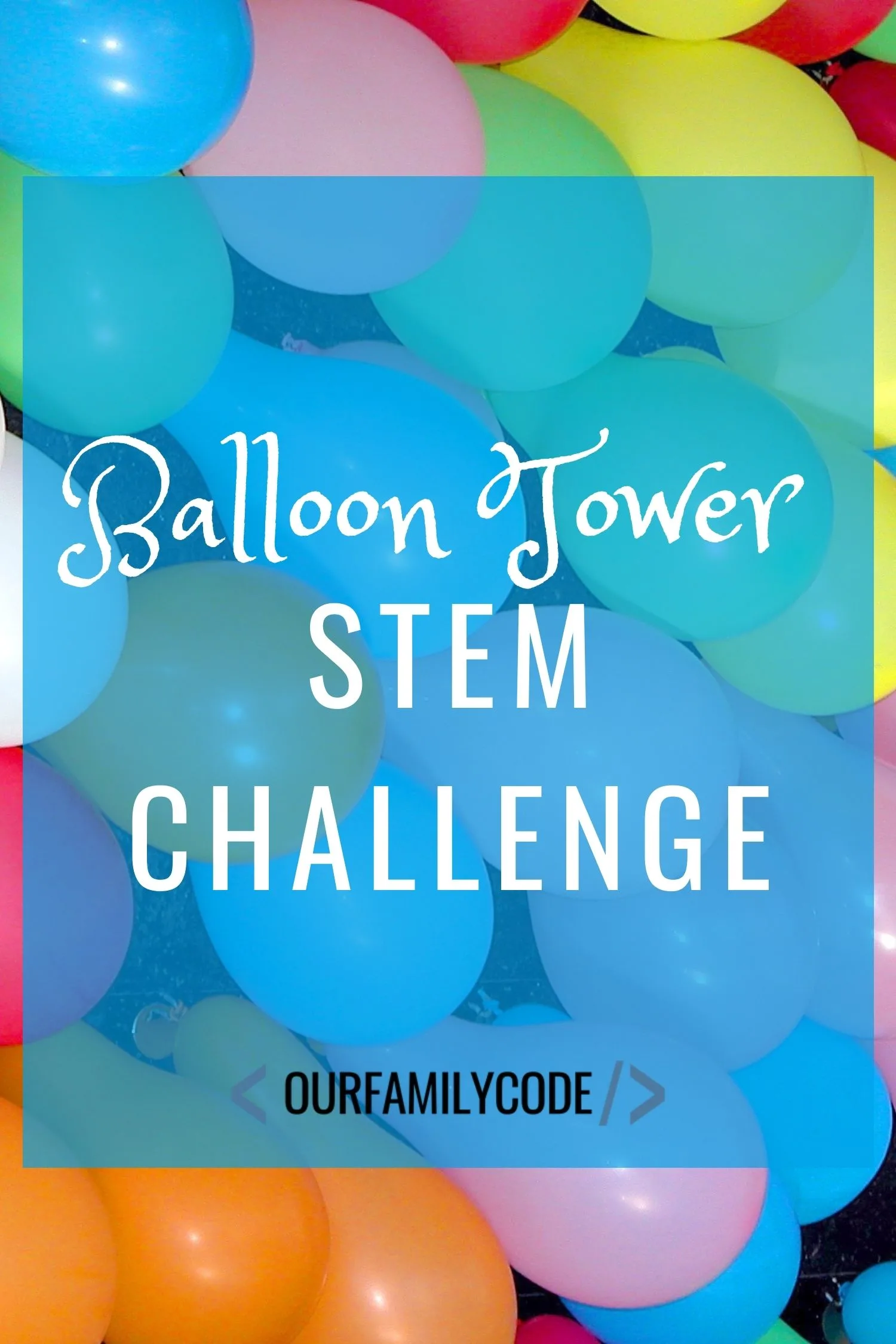 Free STEM Challenge Cards
Find more free STEM challenge cards!
Meet Toni, the Maker Mom behind Our Family Code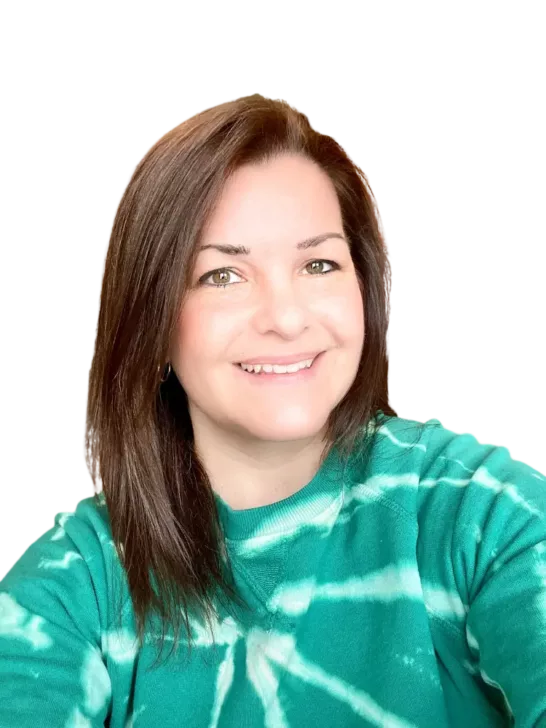 Hey there, I'm Toni! I'm a software engineer and Maker Mom that finds my joy in unleashing my children's curiosity by exploring STEAM concepts with my fantastic five!
When I'm not chasing toddlers or raising tweens, you can find me tearing things up and putting them back together over here at Our Family Code.
I am the owner and content creator of multiple educational websites designed to increase access to STEAM & STEM education with a focus on teaching computer science and coding to kids of all ages!
You can also find out more about me by visiting ToniGardner.com!