I'm the food maker in my house. The cook. The maid. The therapist. The doctor. The working mom. I'm the one who does it all. For Mother's Day this year, I gave my family three things to chose from in order to lavish me with praise and gratitude.
[amazon_link asins='B00FLYWNYQ' template='ProductAd' store='ourfamilyco03-20′ marketplace='US' link_id='78a970e4-5d74-11e8-8cd1-5d6a0e4e54d3′]Don't have an Instant Pot! Why not?! The Instant Pot has been a game changer for my family. I've never been so happy with a kitchen appliance before. Some meals take less than 5-minutes to make like
my family's favorite Chicken Tacos
.
Please note: This post contains affiliate links. We are a participant in the Amazon Services LLC Associates Program, an affiliate advertising program designed to provide a means for us to earn fees by linking to Amazon.com and affiliated sites. Please see our Disclosure Policy for more details.
A Cricut because every super crafty momma should have one and I don't know why I don't have one yet.
A cool, bendable tripod for my phone because I don't feel like digging my rigid tripod out of my closet to use with my super nice Nikon (because I'm lazy sometimes and still want nice pictures!).
Breakfast not made by me for myself because I shouldn't have to be the cook on a day meant to celebrate me.
My kids know the fastest way to their Mama's heart and decided that they could absolutely make me food in the Instant Pot that I would be pleased with. That's what 10-year olds are for right?!?
On the Menu: Cherry Topped Giant Pancake with Bacon, Eggs, and Tater Tot casserole! Yum!
Giant Instant Pot Pancake
My 5-year old wanted to help make the batter, so it included white chocolate chips because that's how she rolls. They used a Betty Crocker pancake mix and added water, white chocolate chips, and some brown sugar!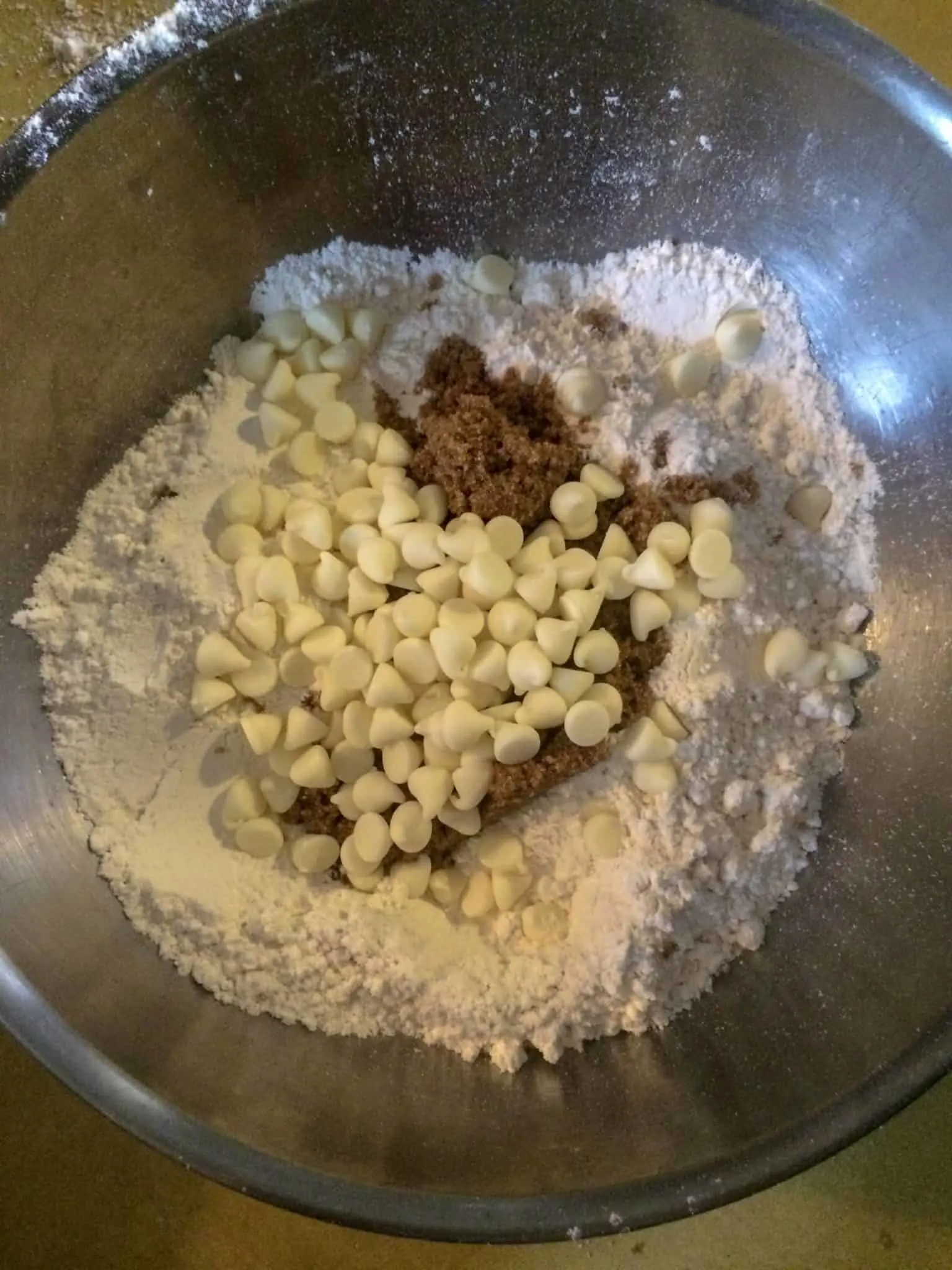 They decided they wanted to make one very huge pancake for the whole family to share, so they poured the entire batch into the Instant Pot and used the rice setting to cook the perfect giant pancake. The rice setting is a 12-minute setting at low pressure.


After cooking the pancake, the girls topped the pancake with cherries (my favorite!). At this point, the pancake was probably more like cake than anything else! The pictures don't do the actual size justice! This pancake was huge and fed my family of 6 and still had leftovers!





Bacon, Eggs and Tater Tot Casserole
The only help the girls got was cooking the Bacon. We put the bacon in the oven for 12-14 minutes and then dried and crumbled the bacon into eight eggs in a bowl. They also added a 1/4 bag of tater tots and 1 cup of cheese to the bowl. The girls ran the instant Pot for 8 minutes on low pressure and then used the saute function to melt more cheese into the mix.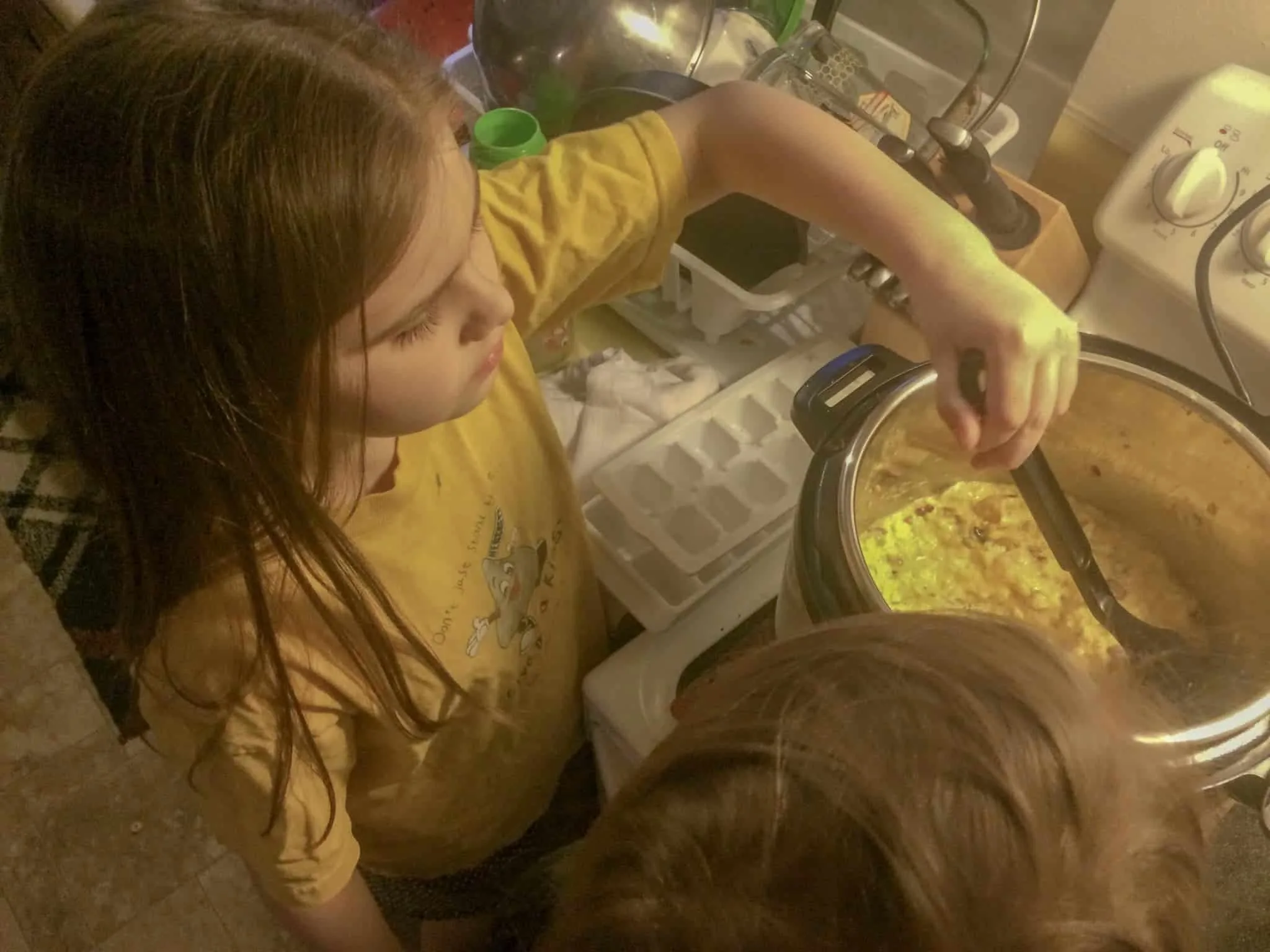 In the end, we had a delicious meal that was easily prepared by my two oldest girlies! I love that I can make a pancake and walk away from it while it cooks! I am the worst pancake maker — I flip it too soon and send it flying everywhere!
Check out some more awesome recipes for Mother's Day below:
Enjoyed this? Please share with your friends!