You are going to love these DIY Frozen family Halloween costumes! Find out how me made our family costumes and more!
Who doesn't love Frozen? When the movie came out, we knew we had to make a Frozen family Halloween costume! We used a lot of different sites and DIY costumes for inspiration and those are all included below.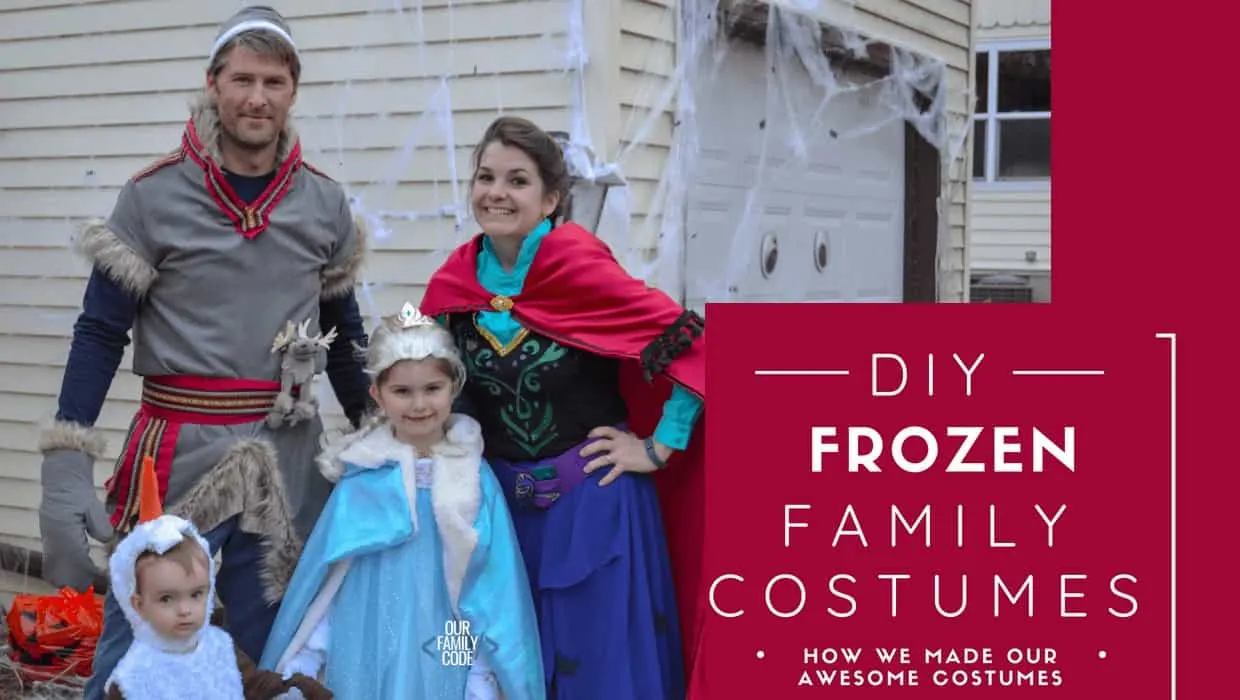 How to Make Elsa for Your Frozen Family Halloween Costume
I used an awesome cape that Froo & Boo made as inspiration for our Elsa cape but I got a little creative with the different fabric and the shape of the cape.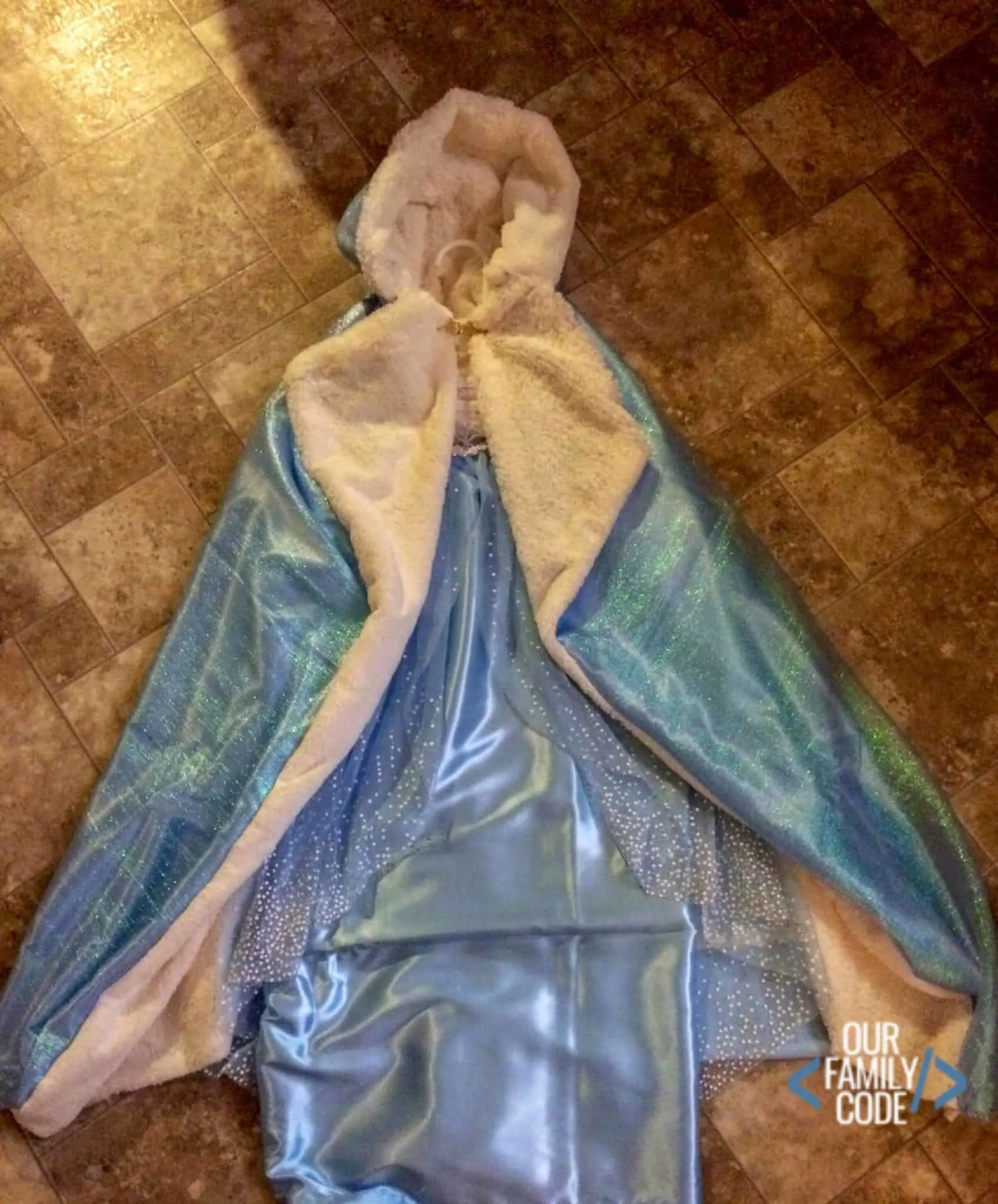 Since we live in Wisconsin and it's pretty cold this time of year, I chose to line the cape in a soft minky, sherpa fleece fabric. To make Elsa's dress, I used an amazing tutorial from the Sewing Rabbit as inspiration.
I decided to alter a previously purchased Elsa-like dress that Peyton had from a Florida wedding earlier that year that I snagged from Etsy (you can find a similar one here — it's beautiful!)
Then, I basically just added an extension to the dress because a Florida Elsa dress was never going to keep my kiddo warm on a cold Wisconsin October night.
To do this, I used some shiny blue fabric that I picked up from JoAnn's Fabrics (you can find Thousands of craft & fabric items, all on sale & ready for your next project!
) and attached it to the bodice underneath the sheer fabric layer. I bedazzled some gloves and added an Elsa wig and that's it! It took me about an hour to make!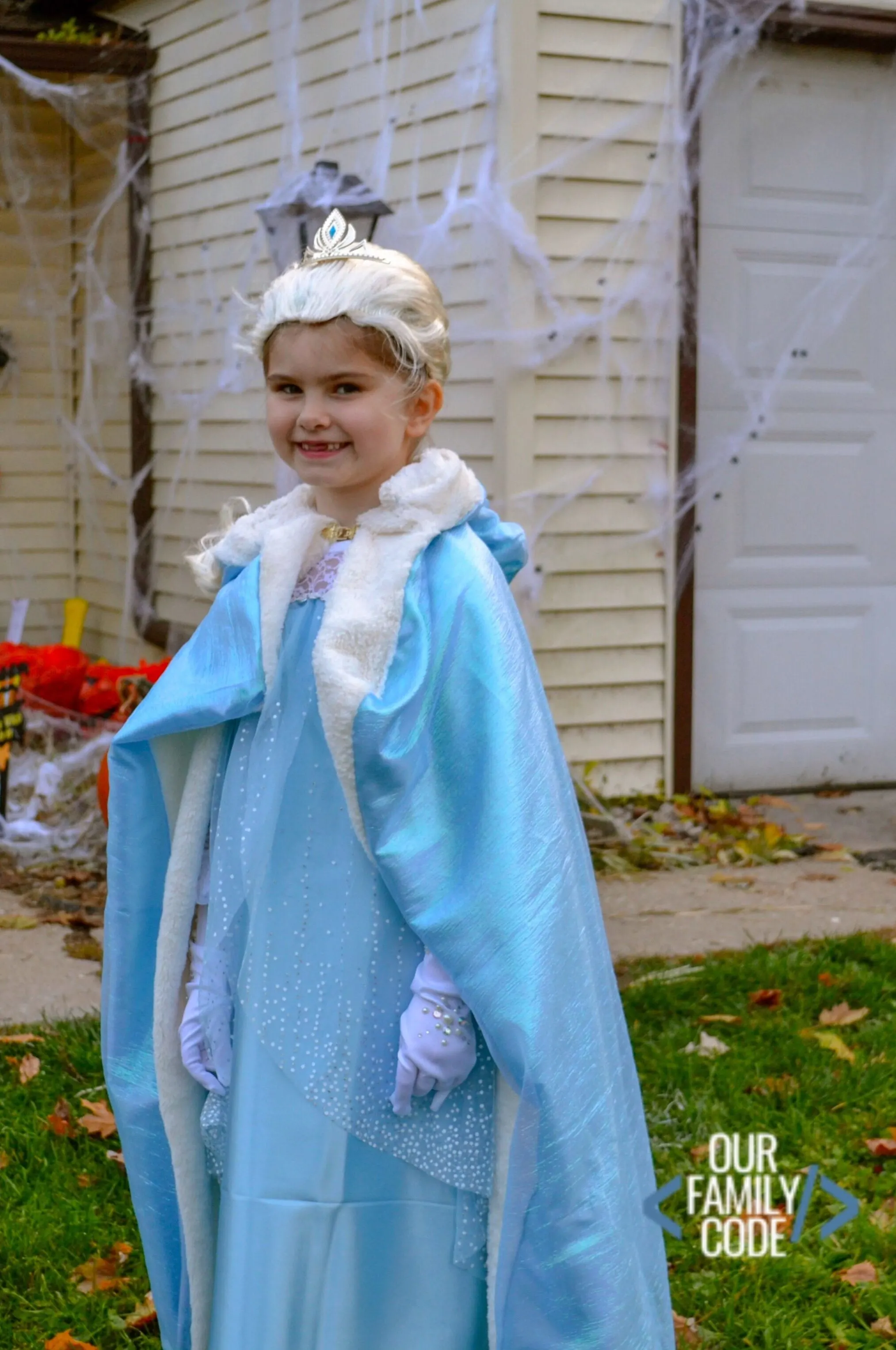 How to Make an Adult Anna Costume
To turn myself into Anna, I started with a plain black v-neck t-shirt, some shiny red fabric, gold ribbon, puffy paint, and some black pom pom fringe.
I also raided the local thrift shops and found a crazy amazing dress and sheer blue shirt that I took apart remade it into my shirt, skirt and belt.
Anna Costume for Adults Supplies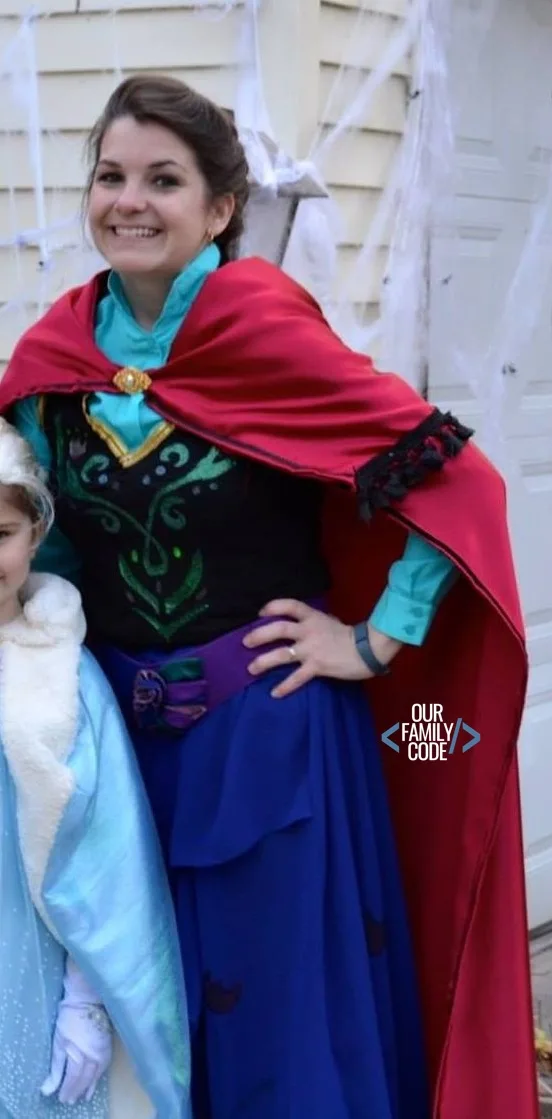 I used the Anna bodice design from AdreeCosplays as inspiration. Next, I cut the sleeves off of the shirt and I added a gold trim border around every edge.
I painted the shirt with puffy paint (using a paintbrush so it didn't puff too much). I did the painting freehand, which wasn't too hard when looking at a picture of the design.
To make Anna's cloak, I used this great tutorial from Housewife Eclectic as a starting point and obviously had to scale it up for my 5'2 height. I added black pom pom trim and this awesome pin that I had picked up at a garage sale earlier in the year. I also added thin black edging to the cape.
Finally, I painted small flowers on my refashioned skirt, which was probably the hardest part since the fabric was sheer and super hard to paint on!
I also used this awesome Anna design from Bella Aurora on Deviant Art for inspiration. Finally, I braided my hair and wore some black boots and voila! I was Anna!
How to Make a Toddler Olaf Costume
To make Olaf, I actually started with a toddler owl costume that I had randomly purchased for the girls' dress-up clothes.
Toddler Olaf Costume Supplies
I removed all of the brown fabric pieces and replaced them with white fabric.
Then, I used black felt to make the three buttons on the body. I refashioned the headpiece and added teeth (a simply fat quarter of fabric with a little stuffing in it) and a huge stuffed orange nose.
The eyes were actually a part of the owl costume, so I just added brown felt to make eyebrows above the eyes.
Finally, I cut strips of brown felt and used it to make Olaf's branches on his head. Charlotte wore a long sleeved brown shirt and white fleece pants to complete the look.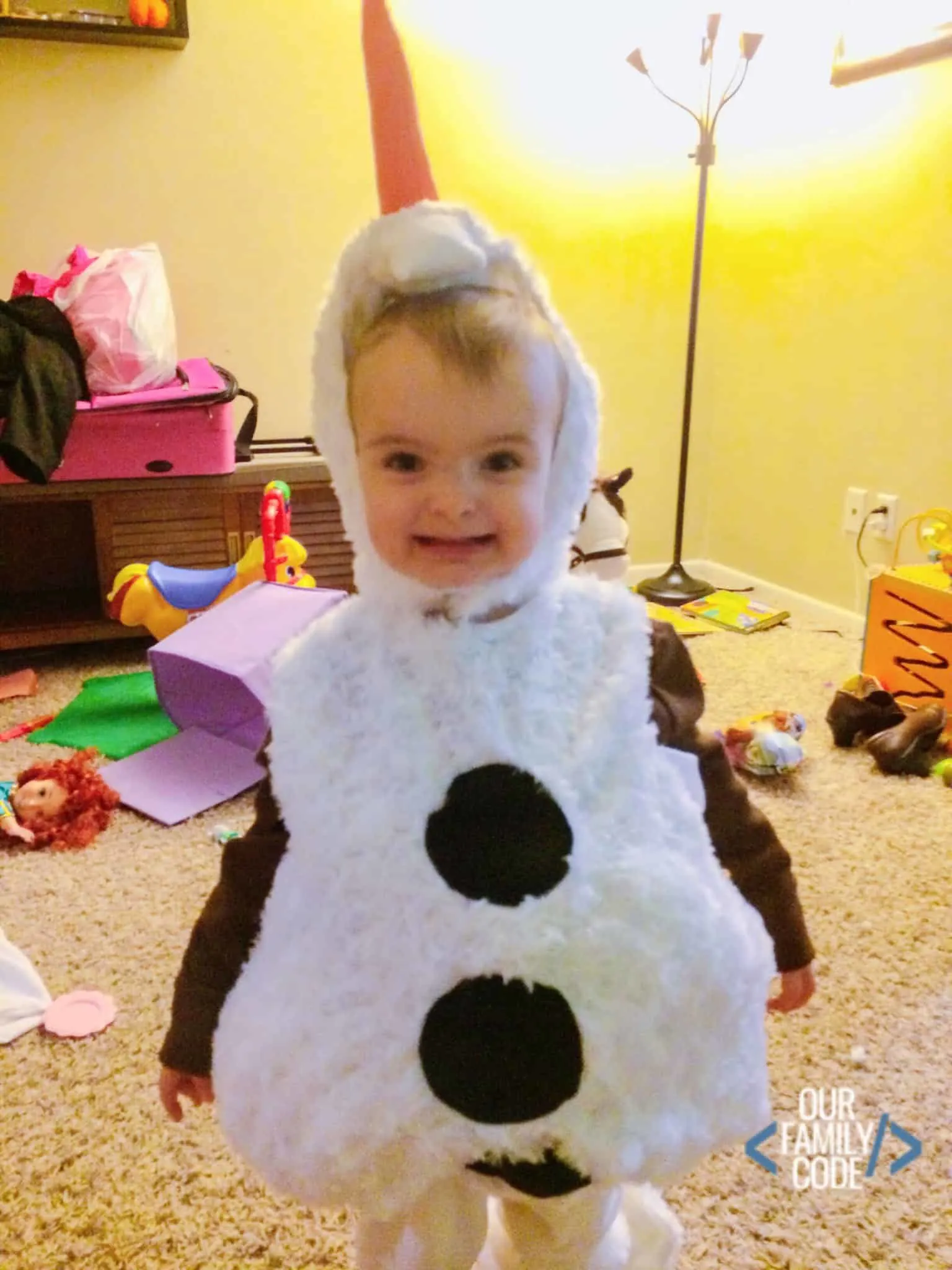 How to Make a Kristoff Costume for Frozen Family Halloween
Hold onto your pants Mamas, Travis made his costume all by himself. He's pretty good with a sewing machine. His inspiration came from an adorable little Kristoff costume made by Mom Endeavors.
Travis made his own tunic like shirt and then layered some great red fabric to line his tunic and make his belt. He also bought faux fur and lined the openings of the tunic.
Then, he made his awesome hat, his gloves and his boot covers! He paired his Kristoff tunic with some light blue chinos and a dark blue long sleeved shirt. We bought a cute little Sven stuffed animal and Kristoff was complete!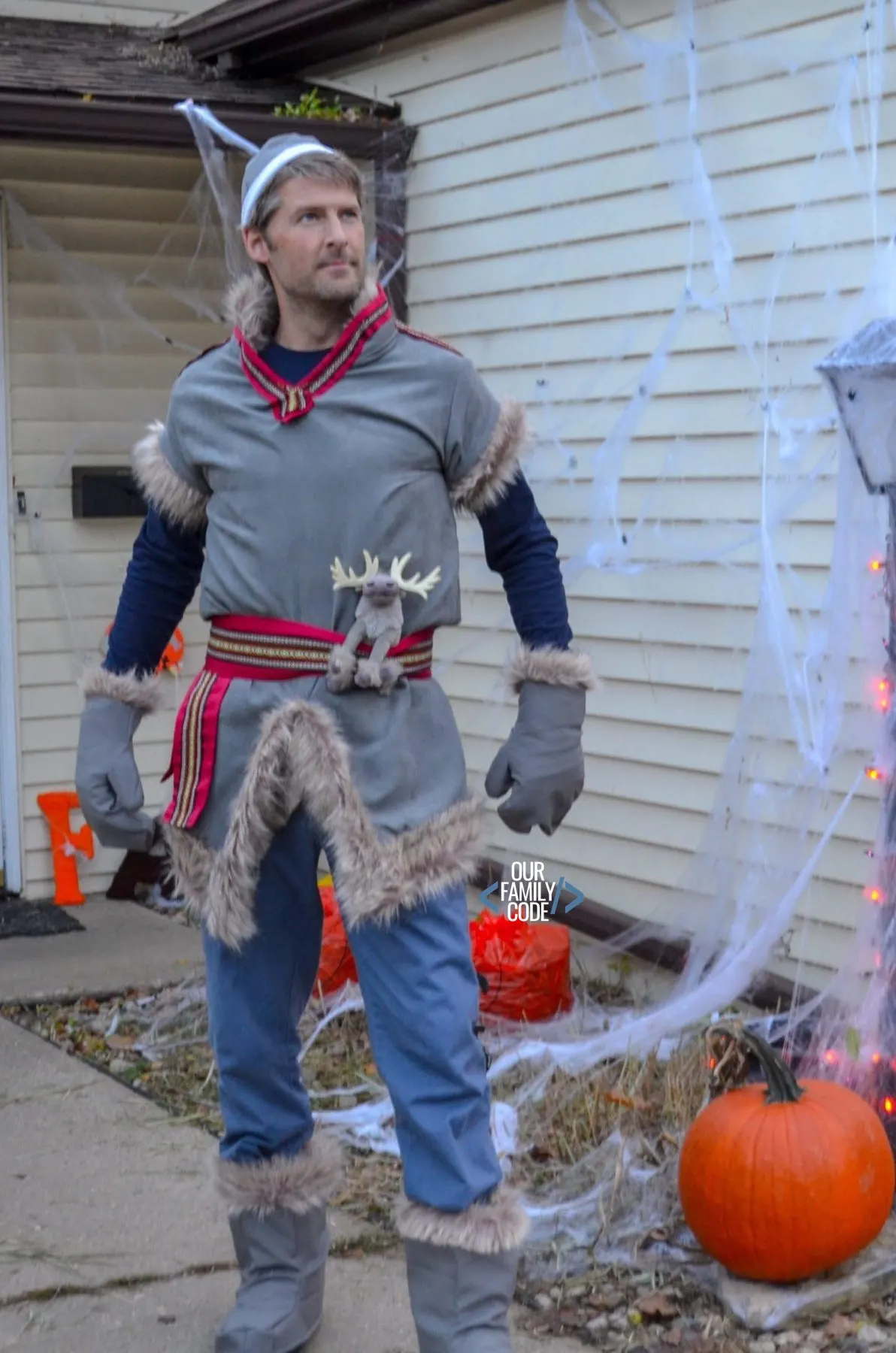 Frozen Family Halloween Costumes
Our Frozen family costumes turned out pretty awesome! We are super excited for a potential revival of our Frozen family costumes next year after Frozen 2 comes to theaters.
We have a pretty awesome family costume theme already in the works for this year!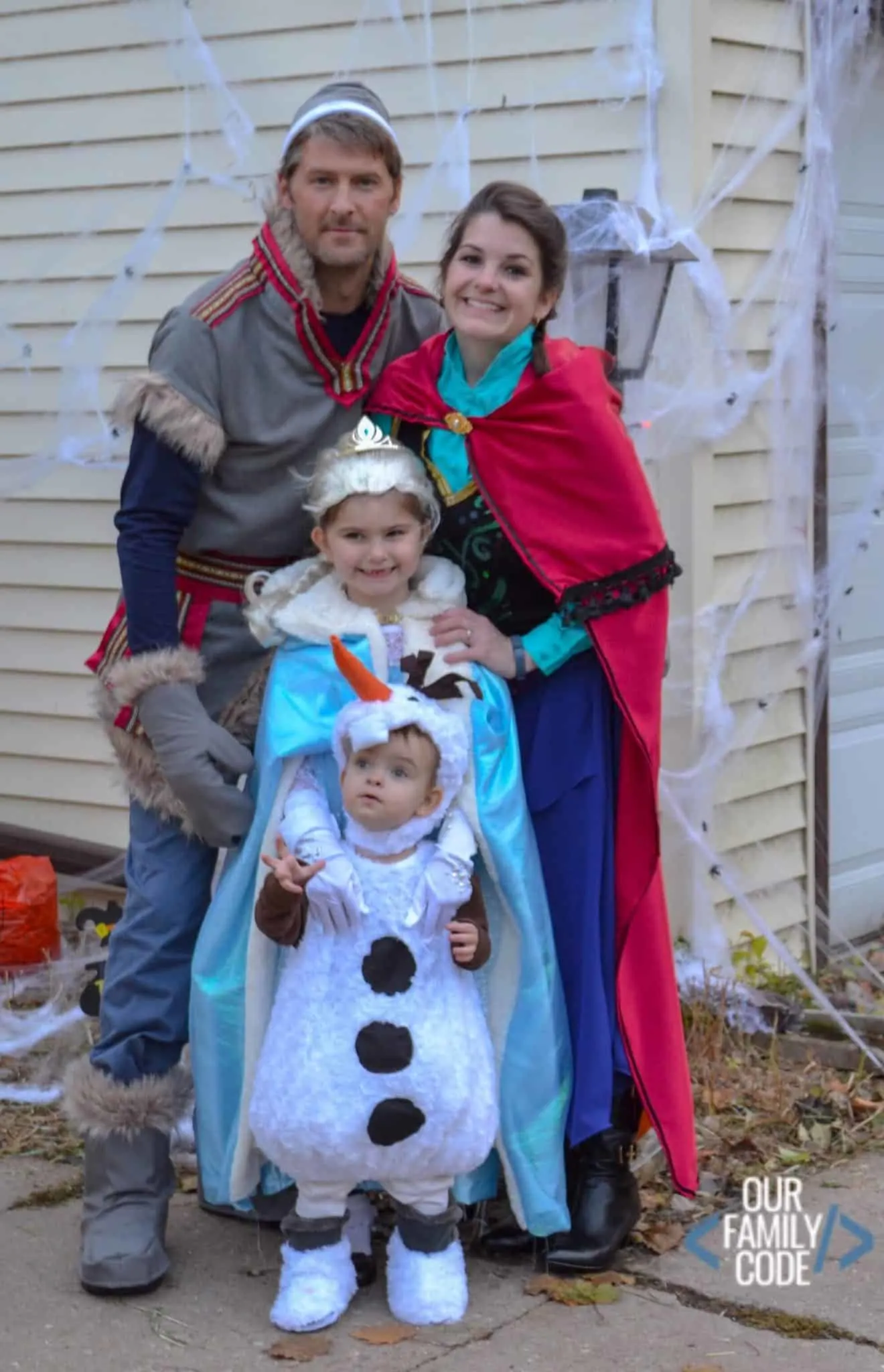 Family Halloween Costumes for Frozen 2
We love Frozen so much that we recreated our looks for another year after the release of Frozen 2. We've added a few more kiddos to the squad since then, so we have some unique characters like Marshmallow and a Troll baby in the mix!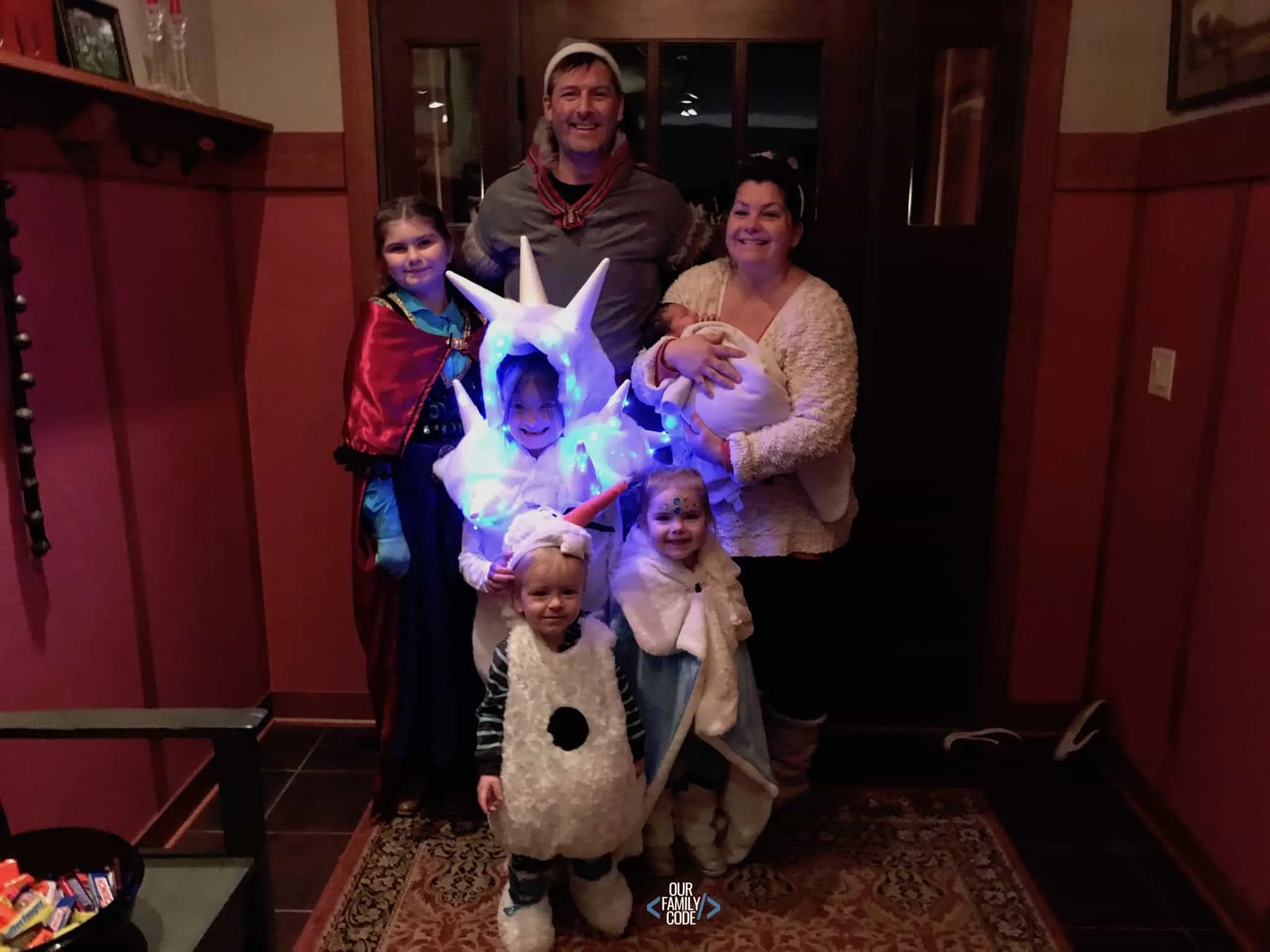 PIN THIS IMAGE TO SAVE THIS FROZEN FAMILY HALLOWEEN COSTUMES TUTORIAL!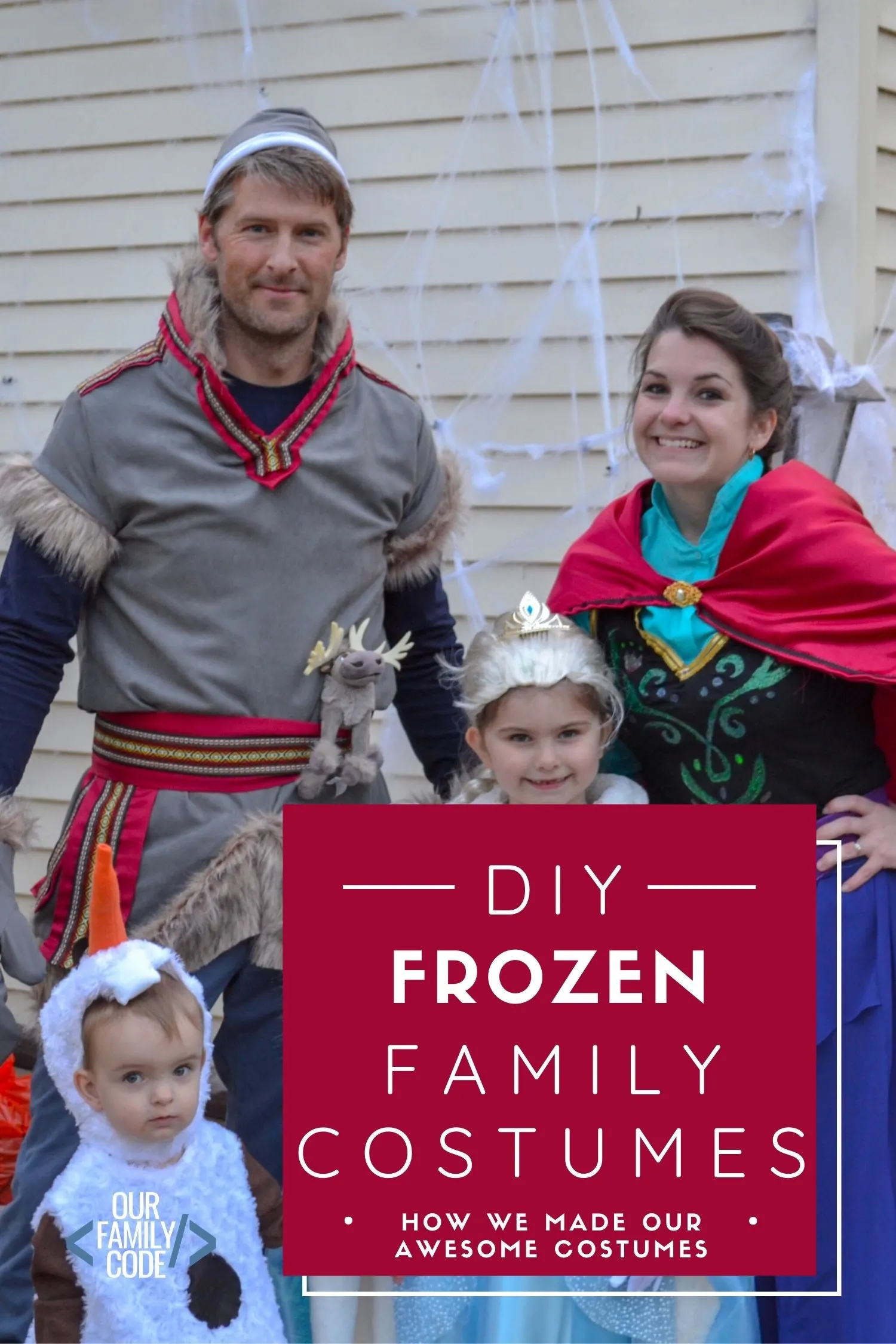 DIY Family Halloween Costumes
Find more family Halloween costume tutorials and ideas for a fun-filled Halloween!
Meet Toni, the Maker Mom behind Our Family Code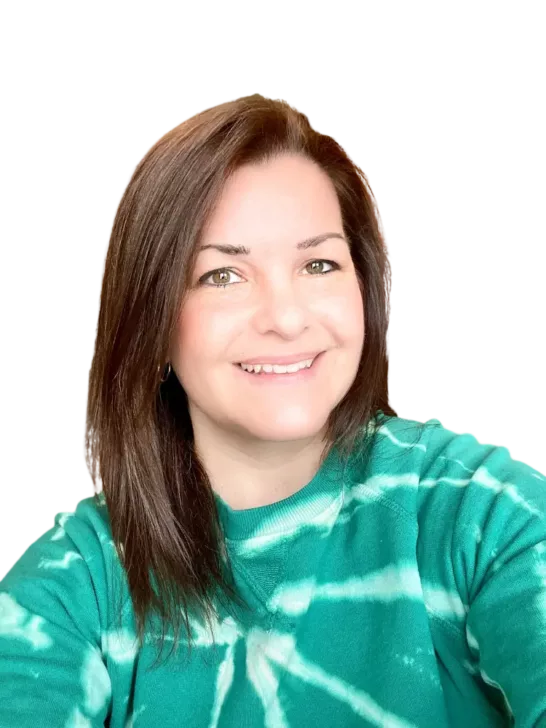 Hey there, I'm Toni! I'm a software engineer and Maker Mom that finds my joy in unleashing my children's curiosity by exploring STEAM concepts with my fantastic five!
When I'm not chasing toddlers or raising tweens, you can find me tearing things up and putting them back together over here at Our Family Code.
I am the owner and content creator of multiple educational websites designed to increase access to STEAM & STEM education with a focus on teaching computer science and coding to kids of all ages!
You can also find out more about me by visiting ToniGardner.com!