This constellation art activity is great for introducing constellations and sparking a sense of wonder for galaxies and planets above while also helping kids to recognize patterns in the sky by observing, describing, and turning them into art!
Did you catch the Super Blood Wolf Moon? We stood outside in -8°F just to catch it!
The next total lunar eclipse isn't until May 15, 2022, so we didn't want to miss the opportunity to see this awesome telescope worthy celestial event.
In case you missed it, here are some upcoming celestial events to save in your calendars from the NASA Goddard Space Flight Center Eclipse Web Site. Visit the NASA GSFC Eclipse page for more skywatching events!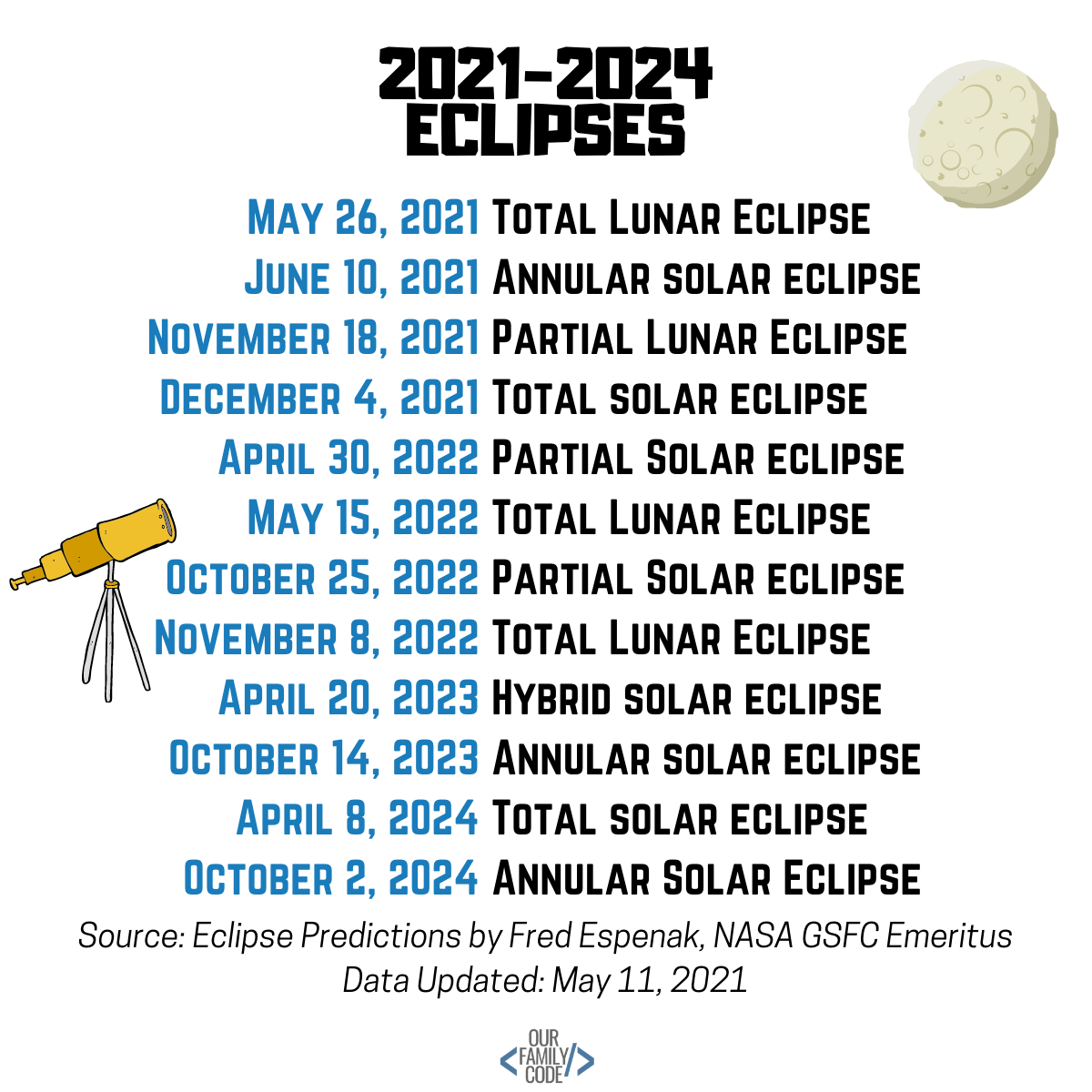 While we were outside watching the Super Blood Wolf Moon, we spent some time discussing the other constellations we could see in our Northern Hemisphere winter sky.
You are going to love this constellation art activity!
Constellation Art Materials
Pencil
Tac
Small scissors (like the ones sold in the beauty section)
Paint Pour Supplies (you can find everything you need on our latest paint pours activity page)
Constellation templates (You can grab these free templates at the end of this post.)
How to Make Constellation Art
Create some galactic art and learn about gravity with a paint pour activity. You can also use a white canvas if you'd like to or create Sharpie artwork instead.
Let your canvas sit until dry. Pick your favorite constellation from the constellation template workbook and tape the edges to the front of your canvas.
Use a tac to push holes through the stars of your constellation.
Adult supervision and assistance is required for this step.
After poking a hole with the tac, we used small beauty scissors to widen the hole to the appropriate size of our lights. This helped to prevent ripping the canvas and the beautiful artwork we created for our base.
Carefully push the tips of the lights through the canvas. It helps to hold your fingertips close to the canvas as you are pushing.
Use a small piece of tape to hold the lights into place. Secure the battery pack behind the canvas and then hang your art on the wall and enjoy some stargazing inside!
We made Gemini constellation art!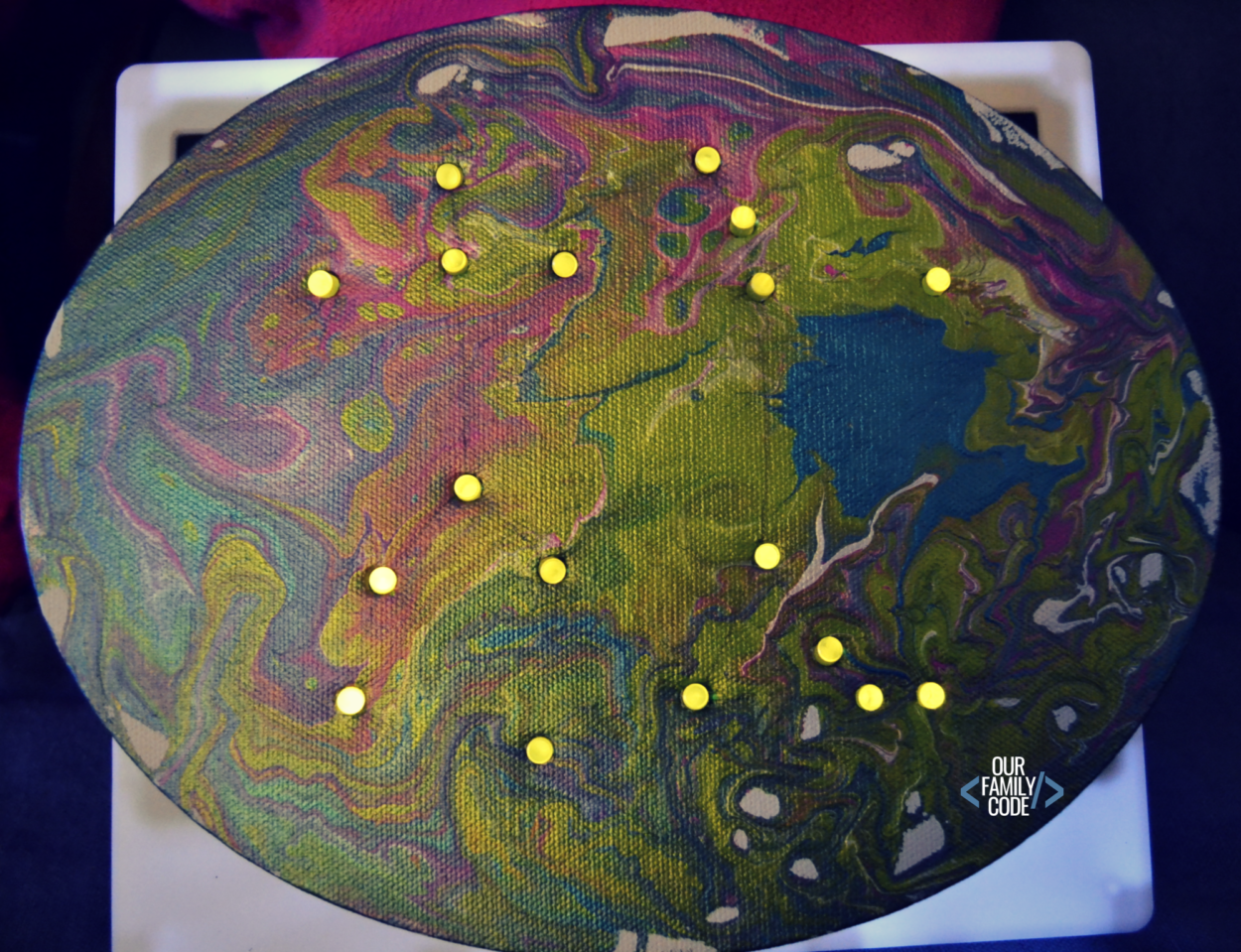 Here's our Gemini constellation art in the dark.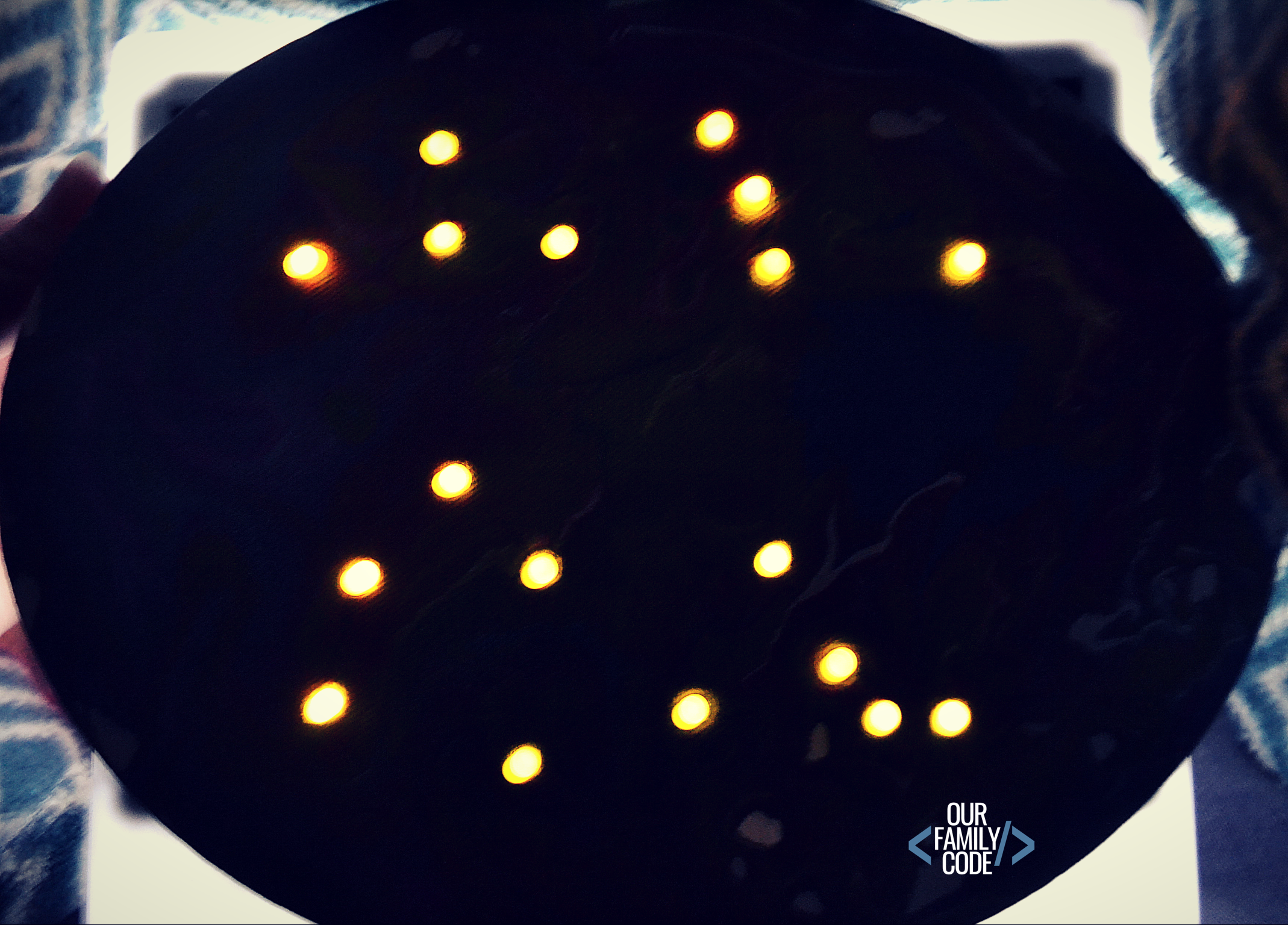 Find more Constellation Resources
PIN THIS IMAGE TO SAVE THIS CONSTELLATION ART STEAM ACTIVITY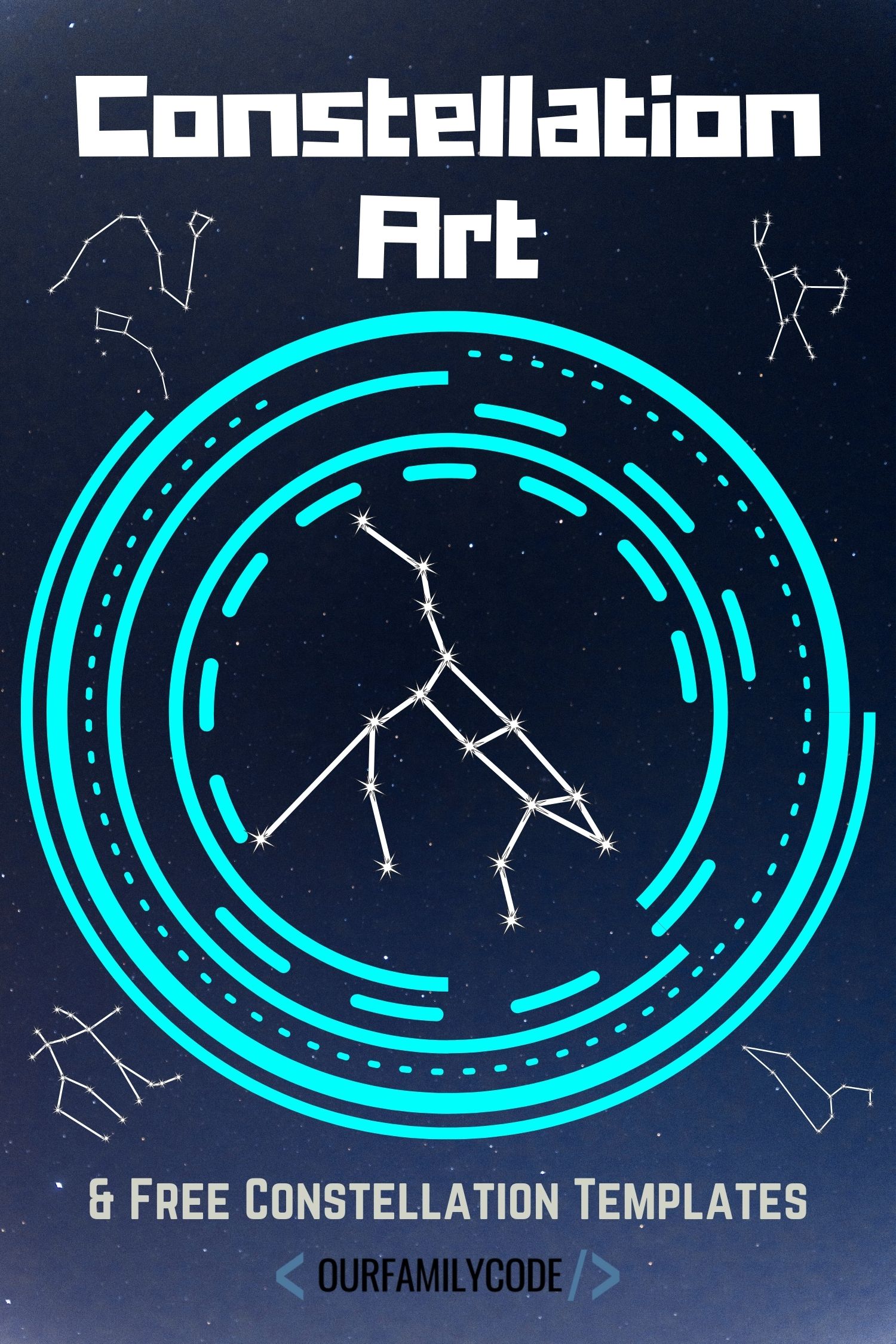 Science Art Activities
Find more awesome activities that pair science with art!
Meet Toni, the Maker Mom behind Our Family Code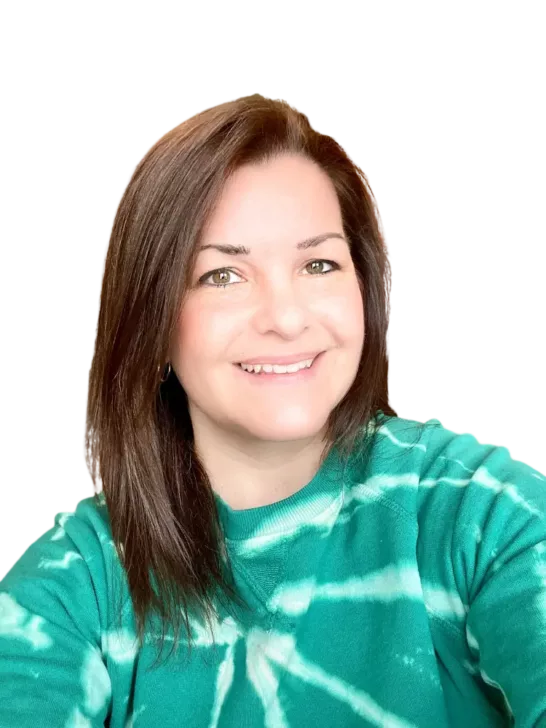 Hey there, I'm Toni! I'm a software engineer and Maker Mom that finds my joy in unleashing my children's curiosity by exploring STEAM concepts with my fantastic five!
When I'm not chasing toddlers or raising tweens, you can find me tearing things up and putting them back together over here at Our Family Code.
I am the owner and content creator of multiple educational websites designed to increase access to STEAM & STEM education with a focus on teaching computer science and coding to kids of all ages!
You can also find out more about me by visiting ToniGardner.com!