In November, we feature a "Thankful Tree" in our house because it's important to reflect on the things and people that we have in our lives!
I just love Fall and I am so thankful to live in a northern state where I can experience the season completely! Growing up in Florida, Fall means that school starts and that is basically it.
I love Florida, don't get me wrong! You can't really fault the place since Disney is there and it's always bright and sunny. I just love the crisp air and the changing colors of the trees more than I love sweating through my clothes.
This post contains affiliate links. As an Amazon Associate, Our Family Code earns from qualifying purchases. Please see our Disclosure Policy for more details.
Our Thankful Tree Tradition
We have a section of our kitchen that we use to display our seasonal bucket lists and other seasonal kid activities. In November, we feature a "Thankful Tree" in our house because it's important to reflect on the things and the people that we have in our lives.
I want to make sure that I am intentional about recognizing these things with my kids. Our Thankful Tree goes up on November 1st and every day we recognize something that we are thankful for in our lives.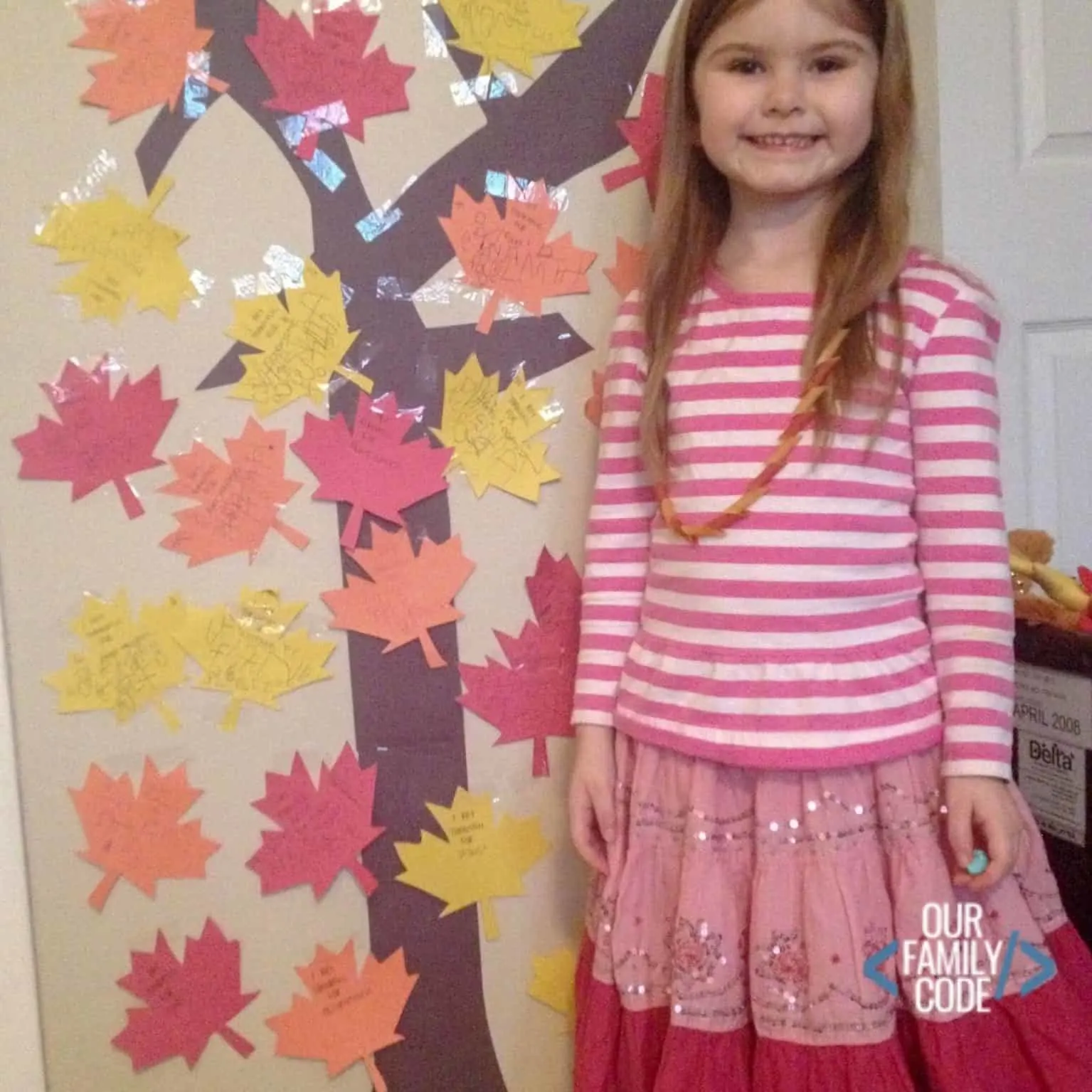 Thankful Tree Supplies
How to Make a Simple Thankful Tree
I freehand cut brown construction paper to make the base of it and then I use a basic maple leaf template page to make blank, multi-colored leaves.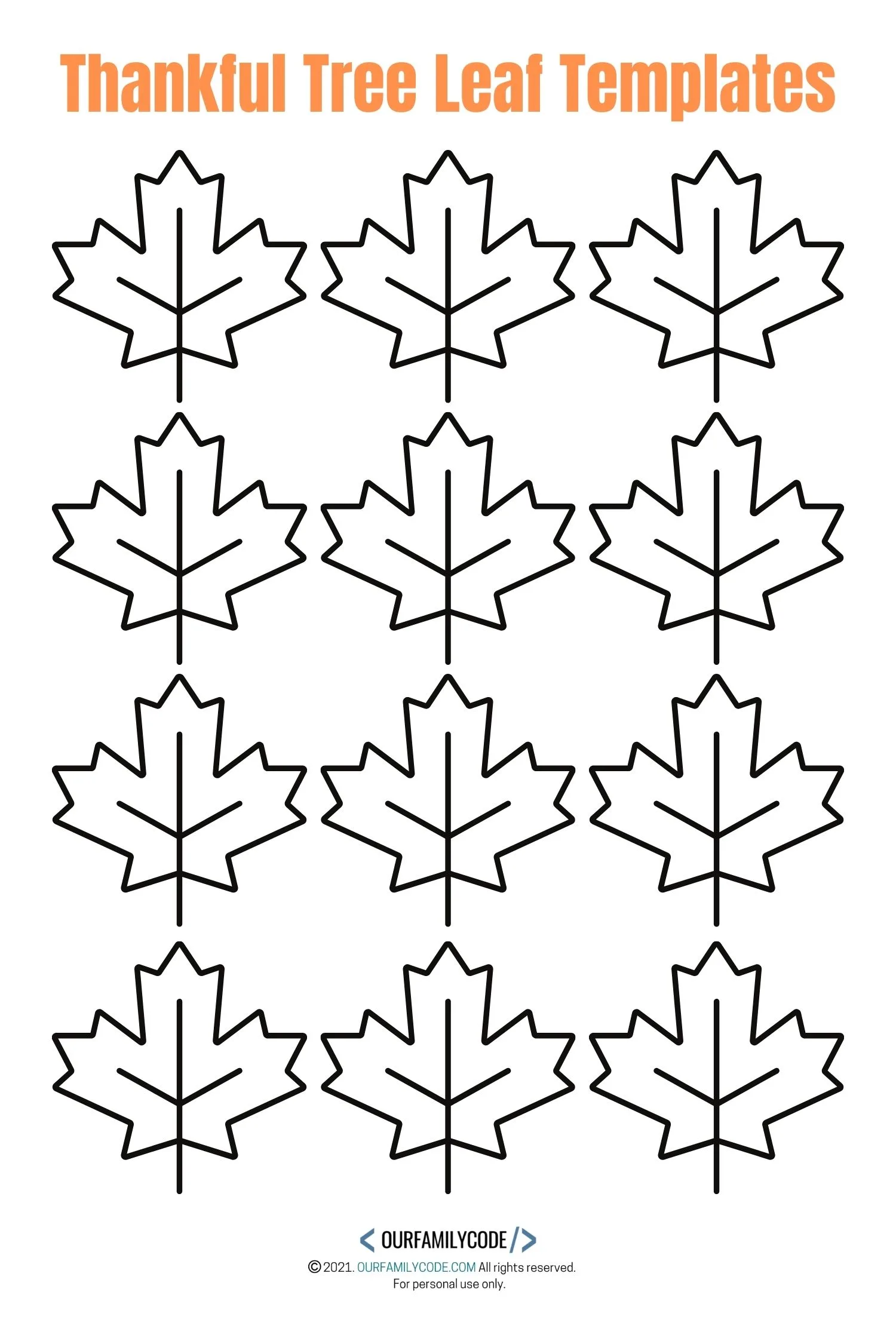 I put the leaves in a sandwich-sized plastic bag to store them in throughout the month. Every day, the girls decide what they are thankful for and we write it on a leaf and tape it to the wall.
I date each leaf because it's fun to read them especially when that kiddo grows up and is a big 10yr old who doesn't always want to participate in Mommy's crafts with her little sisters.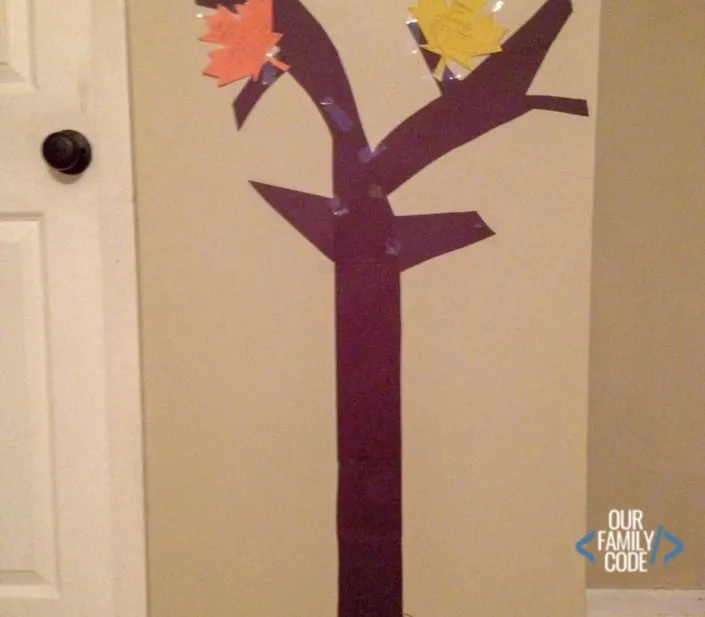 Here are some of our ideas from Peyton when she was 4 years old. She even tried to write what she was thankful for on each leaf.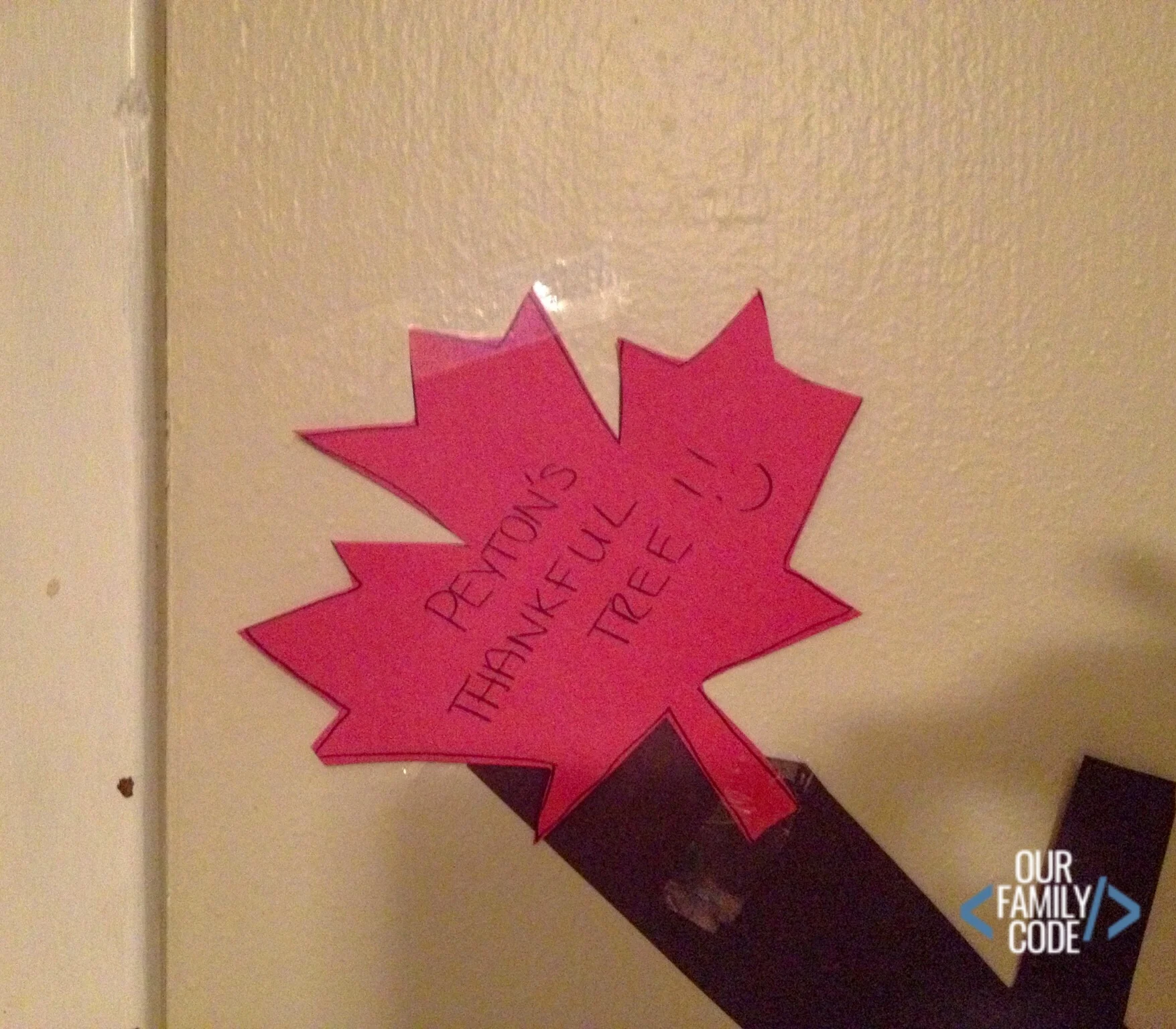 It's that easy to make a Thankful Tree!
Right before Thanksgiving, we read all of the things that they are thankful for. Then, we celebrate them by eating so much food our bellies ache! This is such a cute and simple tradition to do every year that the girls really love!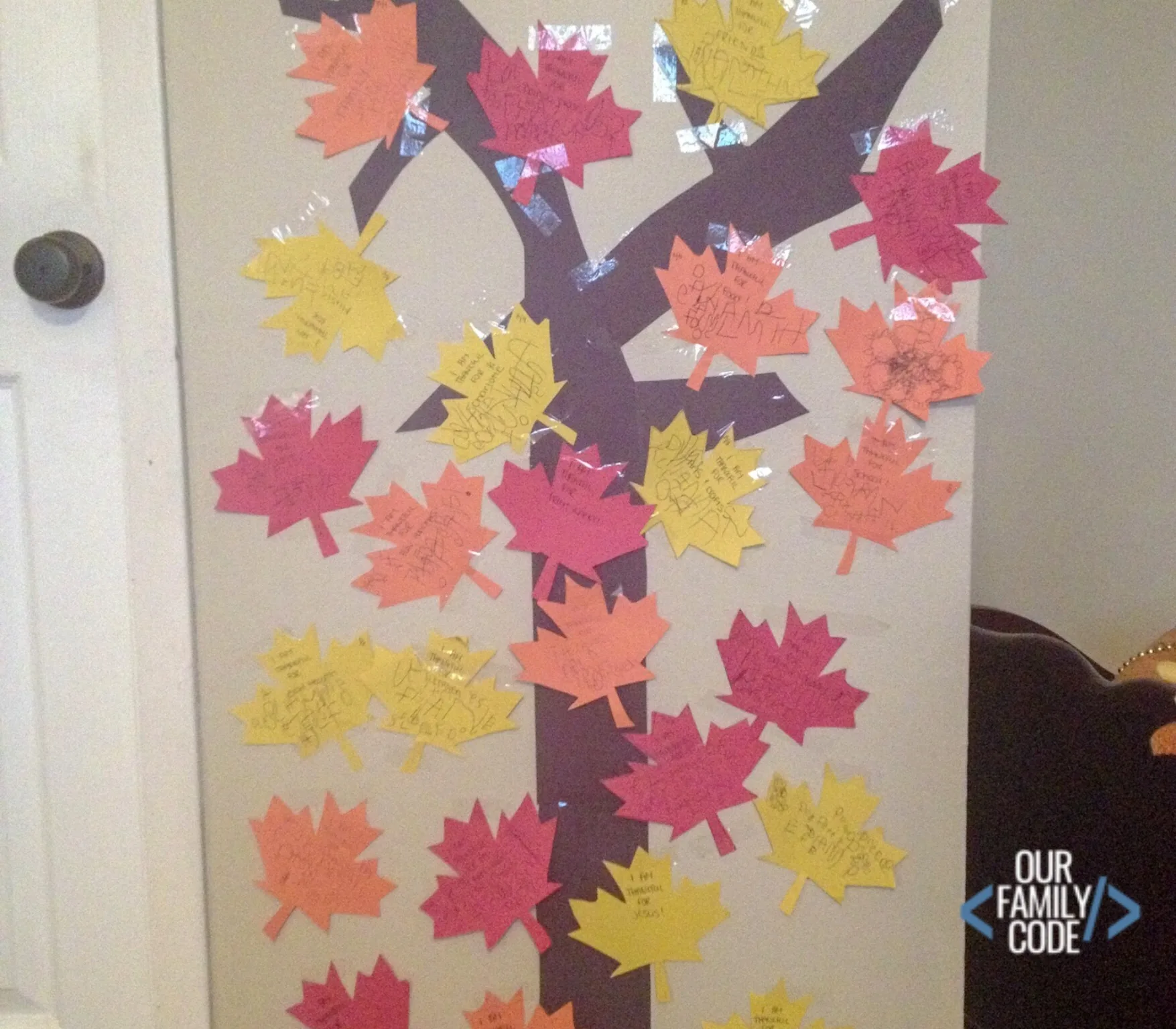 PIN THIS IMAGE TO SAVE THIS PRESCHOOL THANKSGIVING ACTIVITY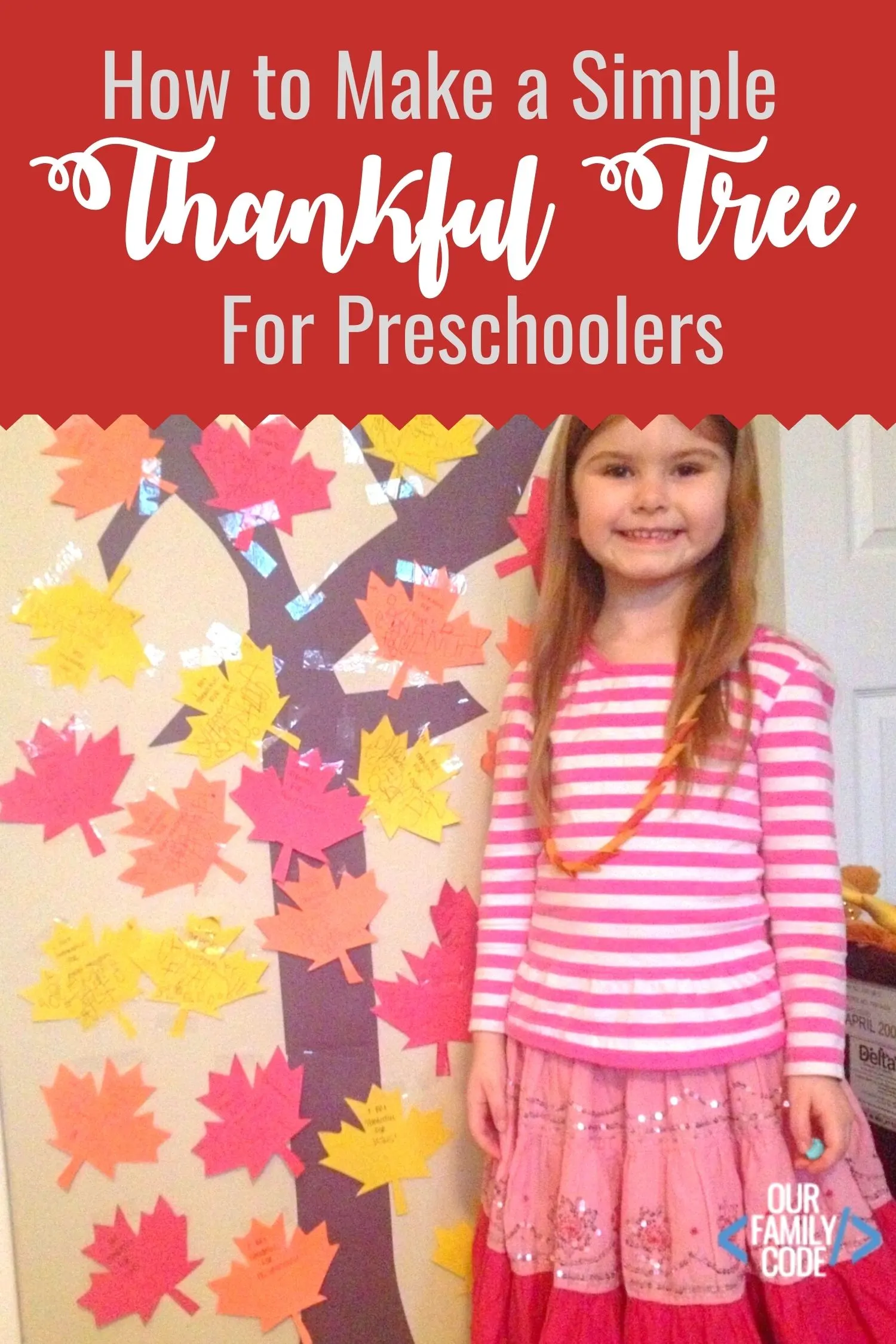 Thanksgiving Activities for Kids
Find more Thanksgiving activities for kids!
Meet Toni, the Maker Mom behind Our Family Code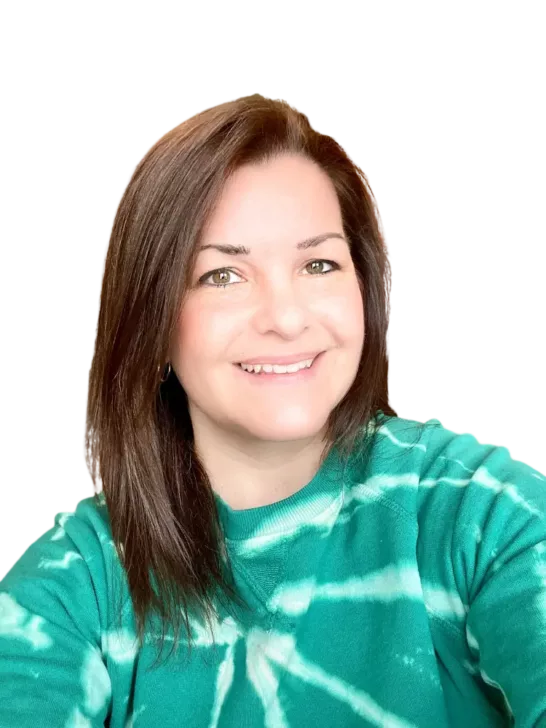 Hey there, I'm Toni! I'm a software engineer and Maker Mom that finds my joy in unleashing my children's curiosity by exploring STEAM concepts with my fantastic five!
When I'm not chasing toddlers or raising tweens, you can find me tearing things up and putting them back together over here at Our Family Code.
I am the owner and content creator of multiple educational websites designed to increase access to STEAM & STEM education with a focus on teaching computer science and coding to kids of all ages!
You can also find out more about me by visiting ToniGardner.com!