This budget friendly Halloween witch decoration is so easy to make and costs less than $5. Find out how to make a witch crash landing!
This funny Witch Halloween decoration is probably the easiest one to make and it's super funny. Charlotte (5yrs) thought this was the greatest idea ever.
There are a ton of witch decorations that you can buy, but they are like $20. I've got 7 mouths to feed in this family, so the cheaper the better!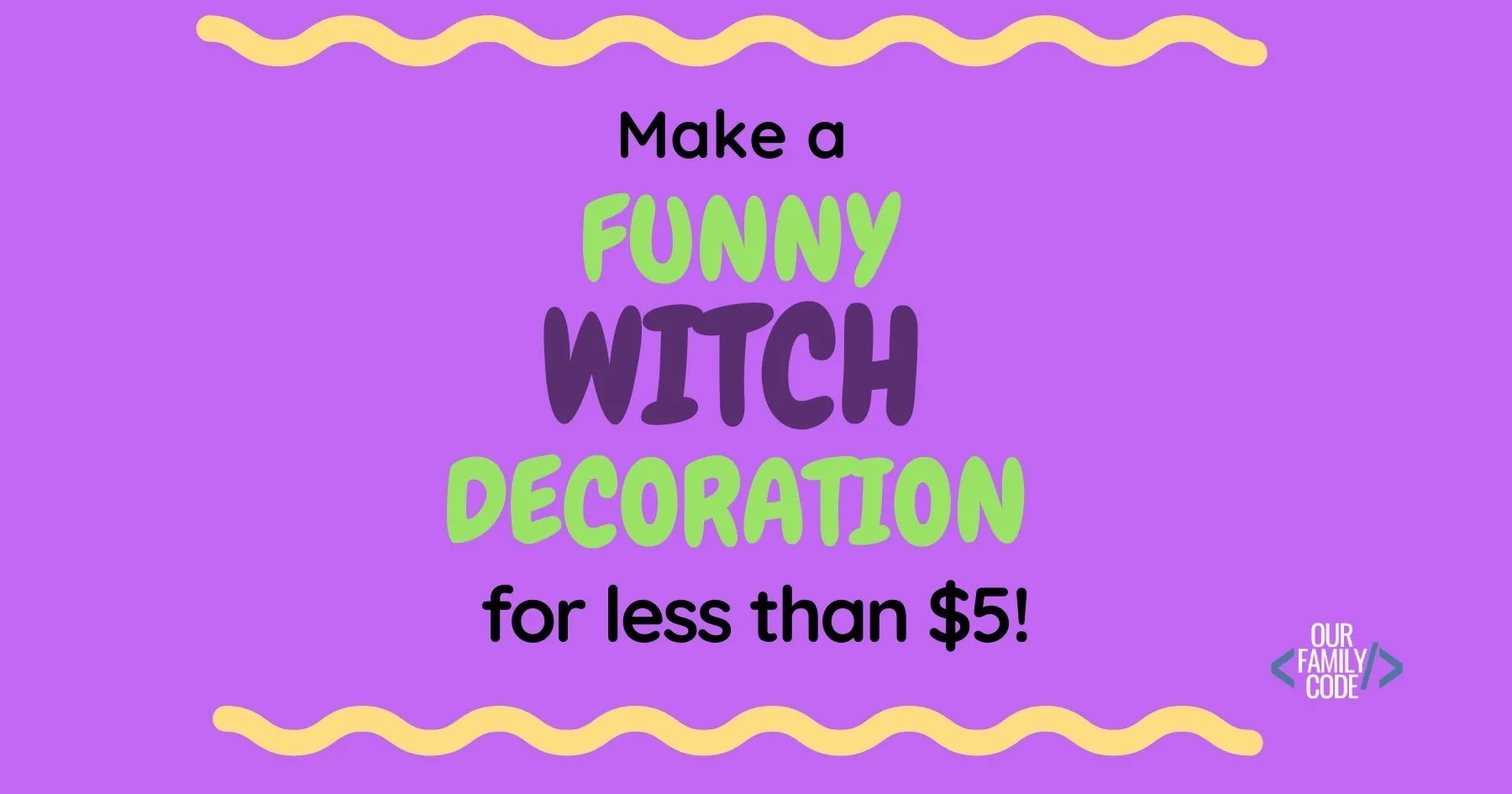 The end result, a funny witch who crash landed into the house that cost me less than $5 to make!
This post contains affiliate links. As an Amazon Associate, Our Family Code earns from qualifying purchases. Please see our Disclosure Policy for more details.
Every year, we try to make a fun new Halloween decoration to celebrate Charlotte's and my birthdays. Last year, we got super creative and made a pumpkin tower Halloween decoration, this funny Witch decoration, and easy floating ghosts.
In previous years, we've made spider magnets, ghost plate decorations, paper pumpkins, burlap button pumpkins, and leaf art. We love fun, spooky, super cheap projects!
We love to get creative with the Halloween season and we also do some fun learning activities for toddlers and preschoolers! This project was by far the easiest to make and so funny to look at everyday.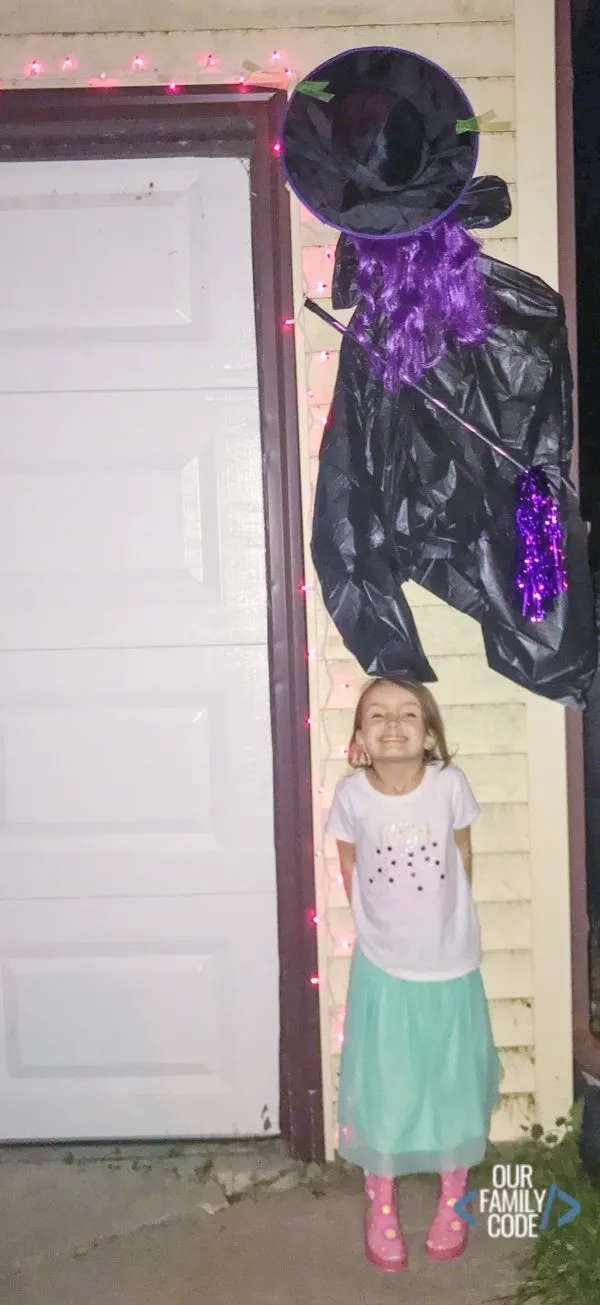 We also like to go big with our family costumes because we all go proudly to the elementary school dance and rock our socks off in our family Halloween costumes and every single kid is super impressed because we are trendy and totally THAT family. I jest, but I'm also not kidding.
Travis and I should start an epic dualing sewing machine battle competition video because he's almost as good as I am with a needle and a Singer! Over the years, we've been everything from Frozen and Fantastic Beasts to Cobra Kai and Star Wars.
Budget Friendly Witch Decoration Supplies
I've included these links from Amazon, but you can also grab these items for super cheap at Walmart or even the Dollar Store.
I spent $2 on a hat that had hair, had black garbage bags already, and bought the broom for $0.99 at the Dollar General.
How to Make a Funny Witch Halloween Costume
Tape the black garbage bag to your house.
You'll want to do the best you can to position the bag in the shape of a witch cape.
Layer a black hat at the top of the garbage bag.
Add a black witch hat (you can grab one of these from the Dollar Store!) and then use tinsel to make hair by hot gluing it to the base on the inside of the hat.
Finish with a broom
Add a broom across the back of the witch cape to make it look like the witch crash landed into the side of your house!
That's it! Save some money and DIY your own witch crash landing Halloween decoration this year!
PIN THIS IMAGE TO SAVE THIS BUDGET FRIENDLY HALLOWEEN DECORATION!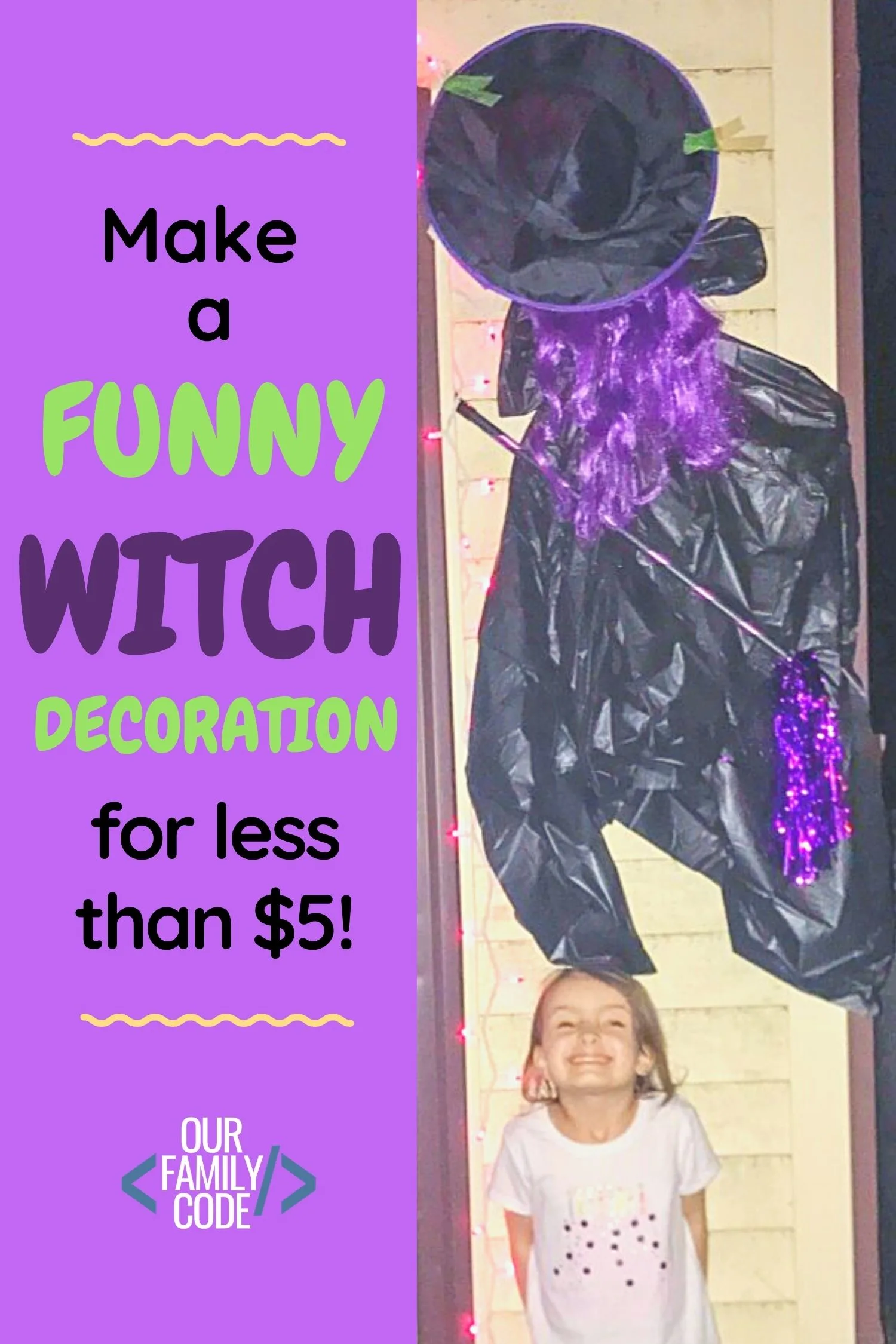 Halloween Crafts for Kids
Find more easy Halloween crafts for kids!
Meet Toni, the Maker Mom behind Our Family Code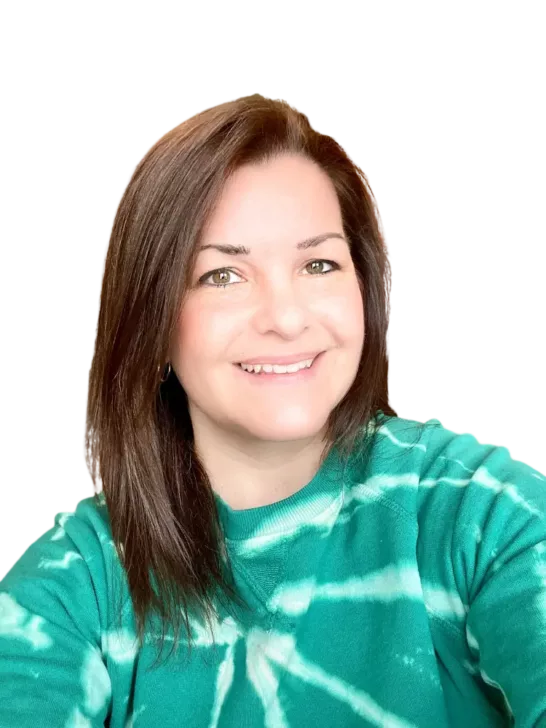 Hey there, I'm Toni! I'm a software engineer and Maker Mom that finds my joy in unleashing my children's curiosity by exploring STEAM concepts with my fantastic five!
When I'm not chasing toddlers or raising tweens, you can find me tearing things up and putting them back together over here at Our Family Code.
I am the owner and content creator of multiple educational websites designed to increase access to STEAM & STEM education with a focus on teaching computer science and coding to kids of all ages!
You can also find out more about me by visiting ToniGardner.com!