Grab these silly free printable Valentine's Day joke cards just in time for the Valentine's Day card exchange at school to spread lots of laughter!
The printable comes with six different joke cards and can be printed multiple times to make enough for all of the students in the class.
My kids are always so indecisive when it comes to picking out Valentine's Day cards for the class exchange. They decided to make their own cards this year and wanted to share them with other kids that might need something more personalized for their friends!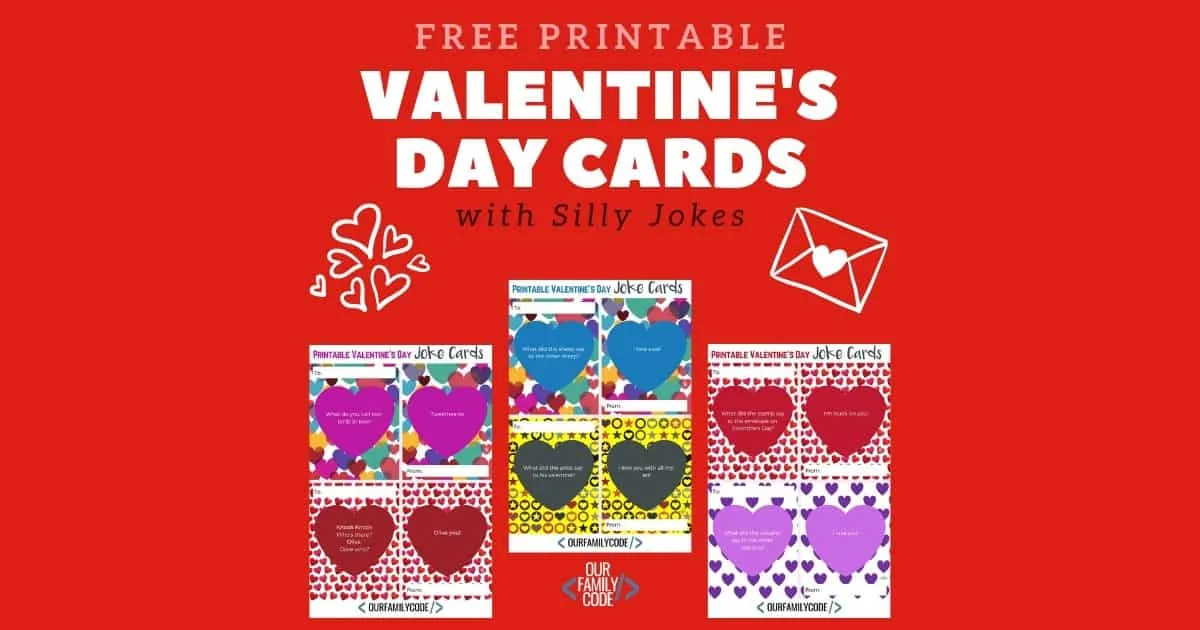 This post contains affiliate links. As an Amazon Associate, Our Family Code earns from qualifying purchases. Please see our Disclosure Policy for more details.
Valentine's Day Card Supplies
Printable Valentine's Day Joke Cards (Grab this at the end of this post!)
Glue Stick
Scissors
Pen
How to Make Valentine's Day Joke Cards
Print your Valentine's Day cards on normal printer paper. Regular printer paper will work great since you will be folding it, which will make the card more durable.
Cut along the grey horizontal line. Fold each card along the vertical gray line and then use a glue stick to create a card with a front and back.
Fill out one card for every friend and make sure to add your name in the "From" box.
To seal your Valentine's Day joke cards, fold them horizontally with the joke question on the outside and the "To" box on the top. Use a small sticker to keep the answer to the joke hidden.
Valentine's Day Jokes
What do you call two birds in love? Tweethearts!
Knock, knock!
Who's there?
Olive.
Olive, who?
Olive you!
What did the sheep say to the other sheep? I love ewe!
What did the artist say to his valentine? I love you with all my art!
What did the stamp say to the envelope on Valentine's Day? I'm stuck on you!
What did the volcano say to the other volcano? I lava you!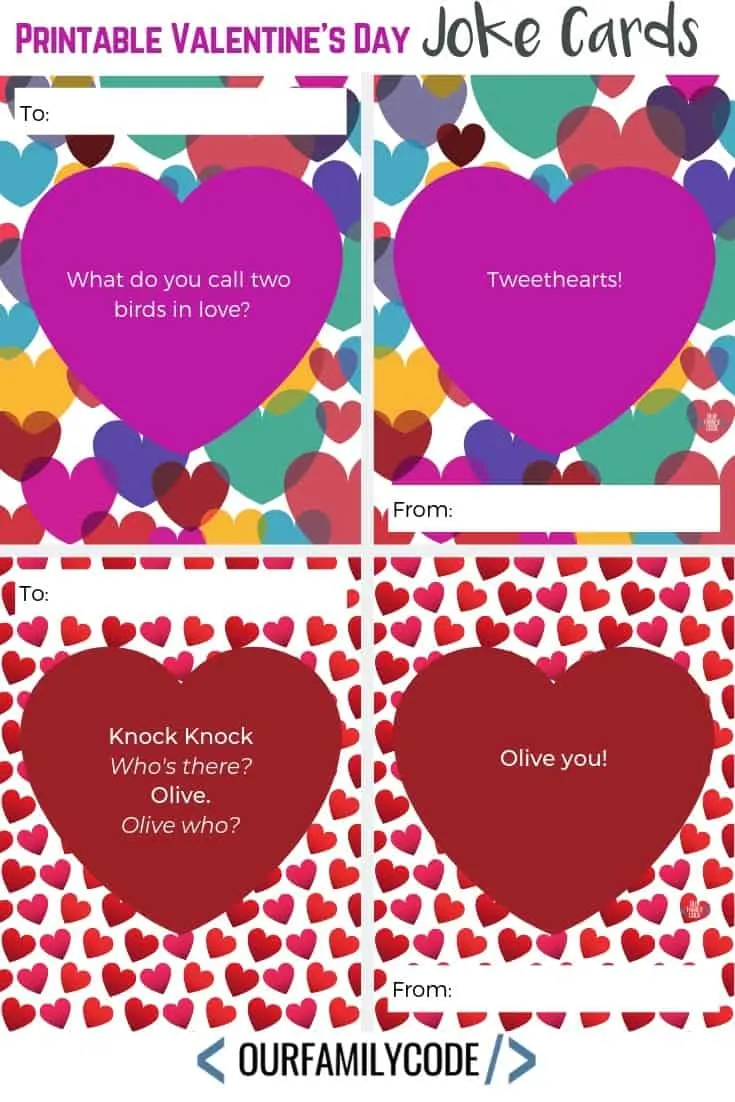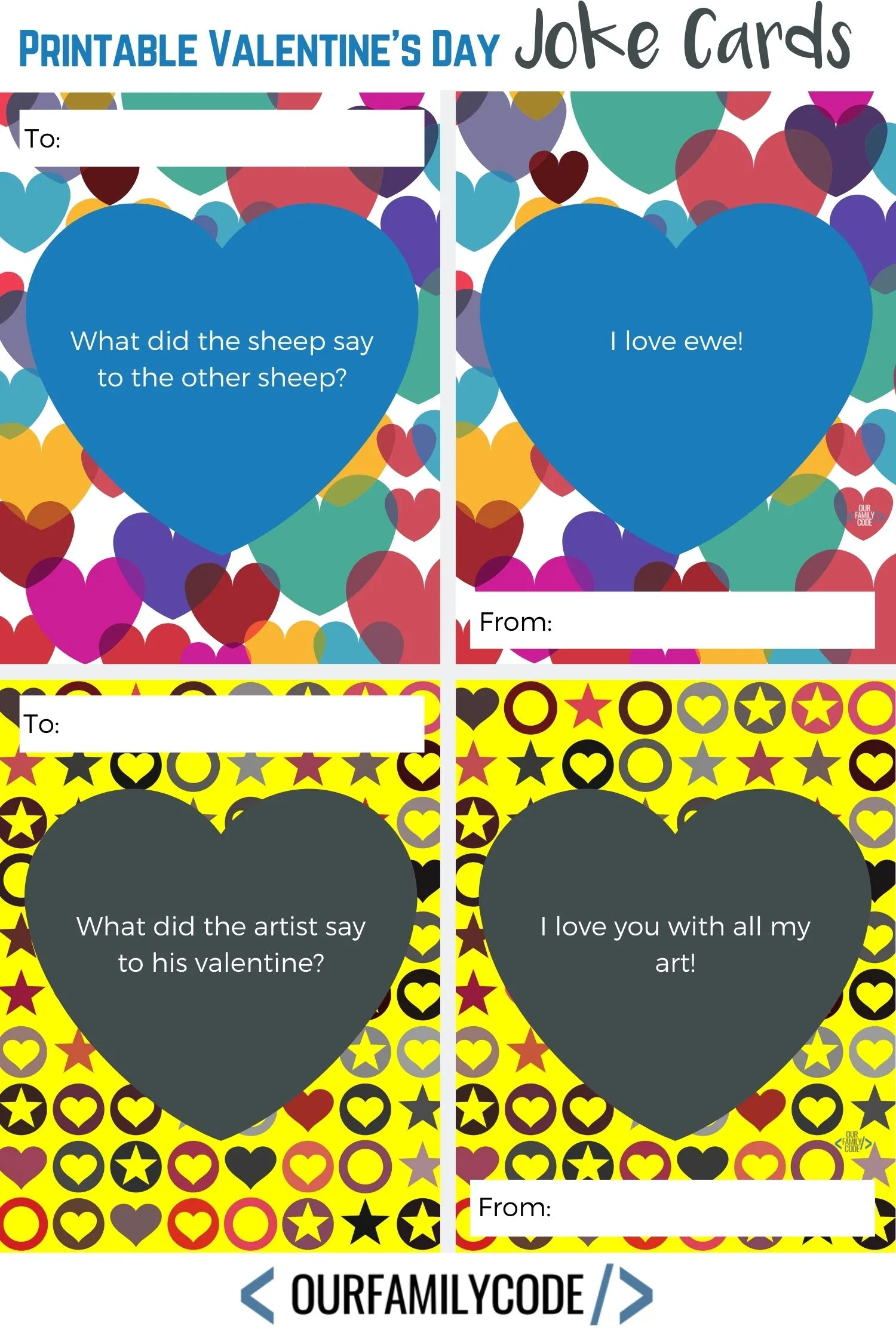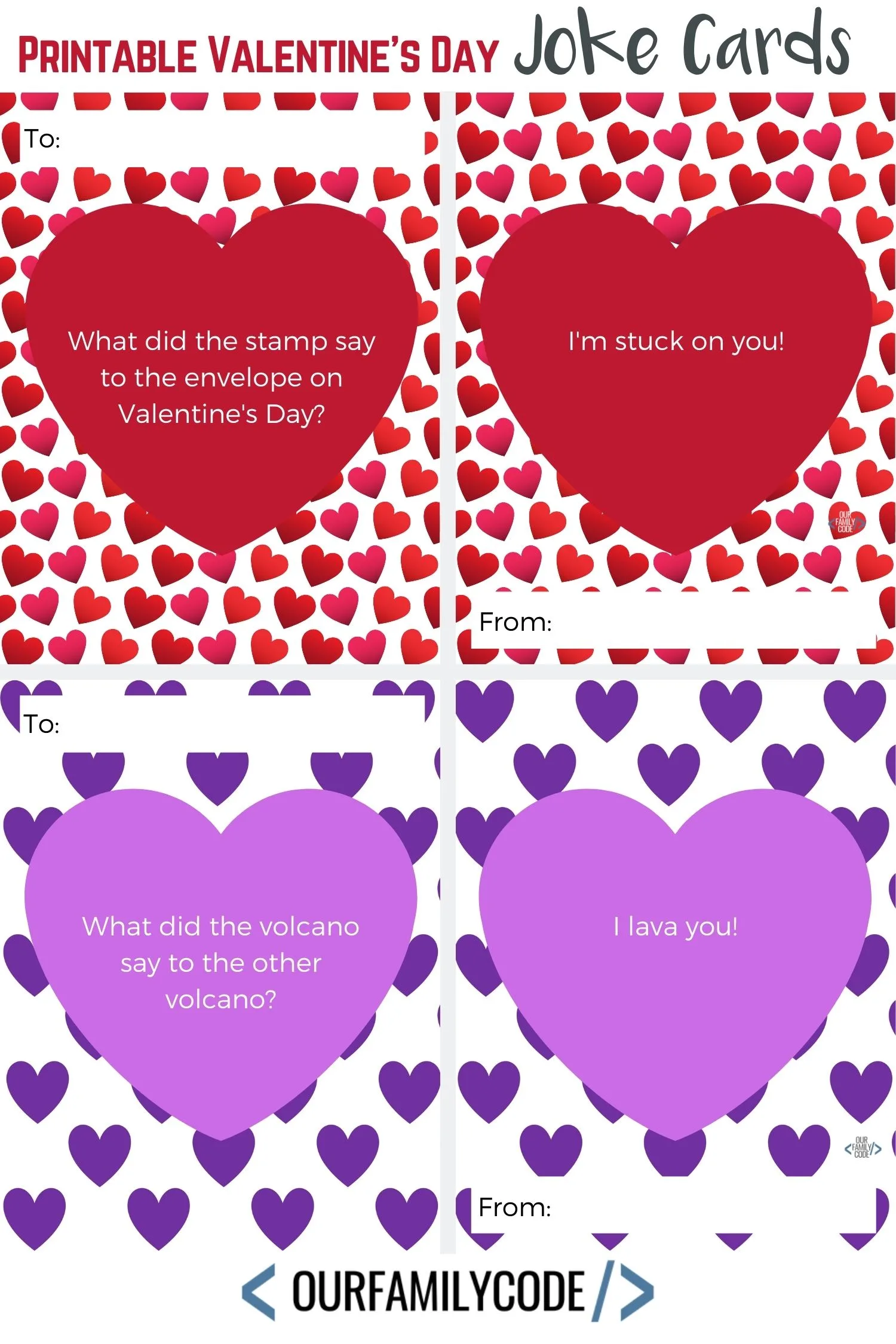 You'll also love these free printable blank Valentine's Day cards!
PIN THIS IMAGE TO SHARE WITH FRIENDS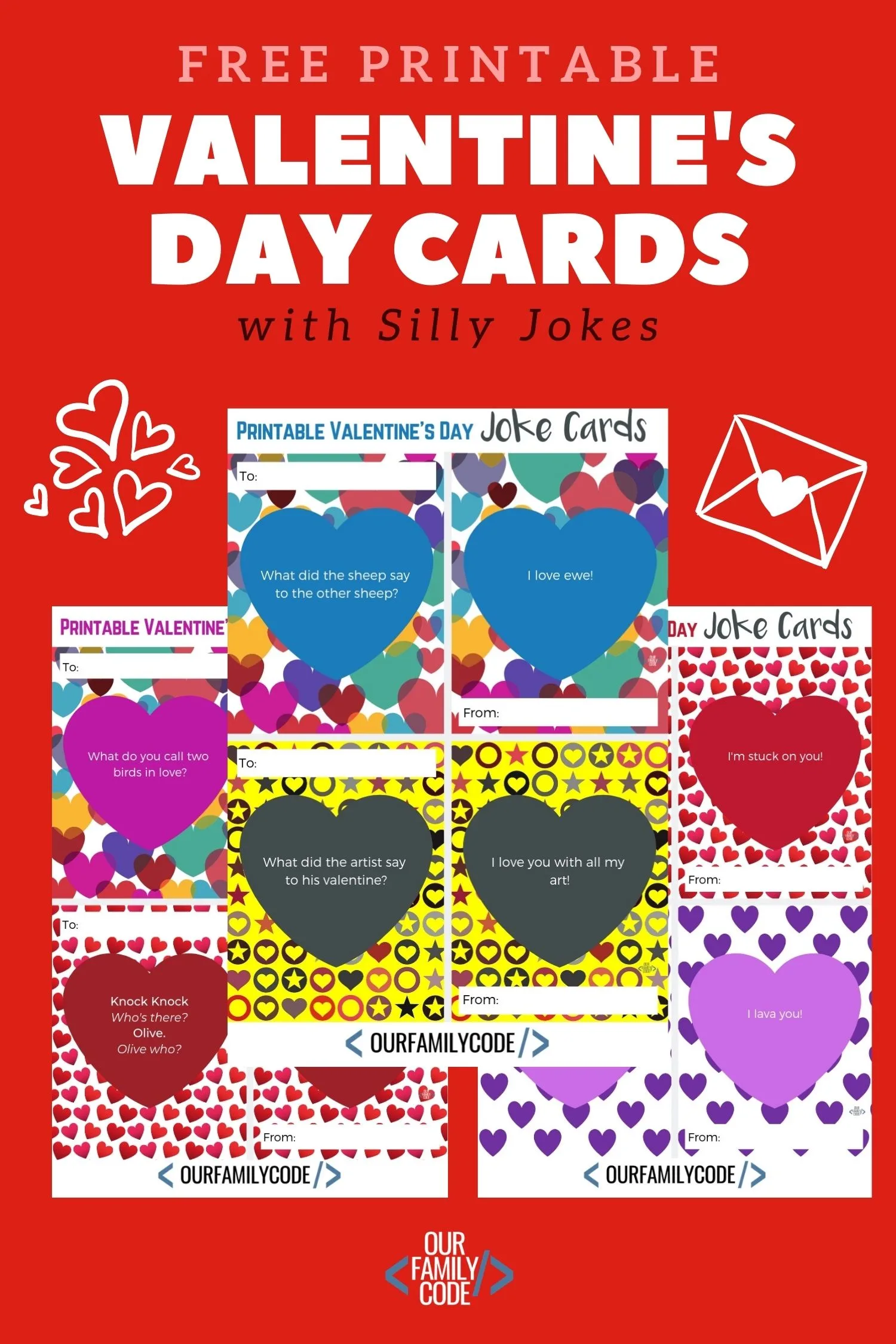 Valentine's Day
Find more Valentine's Day activities and Valentine's Day printables for kids!
Meet Toni, the Maker Mom behind Our Family Code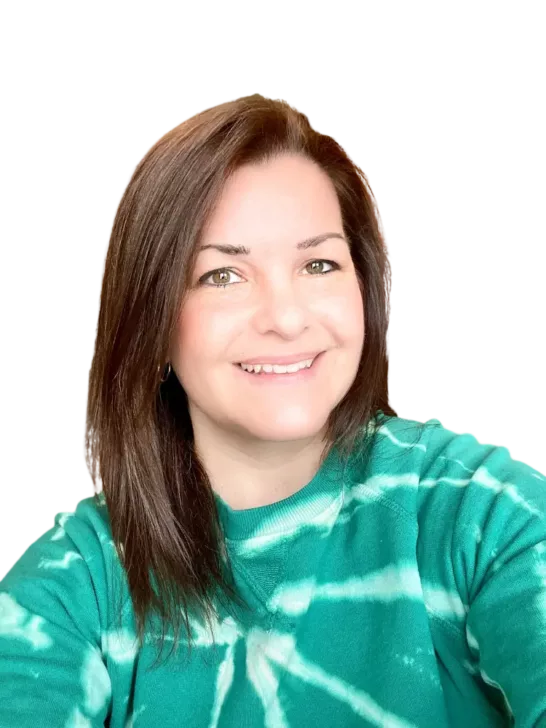 Hey there, I'm Toni! I'm a software engineer and Maker Mom that finds my joy in unleashing my children's curiosity by exploring STEAM concepts with my fantastic five!
When I'm not chasing toddlers or raising tweens, you can find me tearing things up and putting them back together over here at Our Family Code.
I am the owner and content creator of multiple educational websites designed to increase access to STEAM & STEM education with a focus on teaching computer science and coding to kids of all ages!
You can also find out more about me by visiting ToniGardner.com!