Start a new tradition with this Christmas light scavenger hunt family activity!
We go a little crazy with our Christmas traditions because what is more fun than filling our days with fun-filled family holiday activities?
We decided to turn our typical Christmas light driving around town tradition into a fun Christmas light hunt that is a great way to keep everyone engaged and interacting! We've been doing a scavenger hunt for many years now and it's super fun!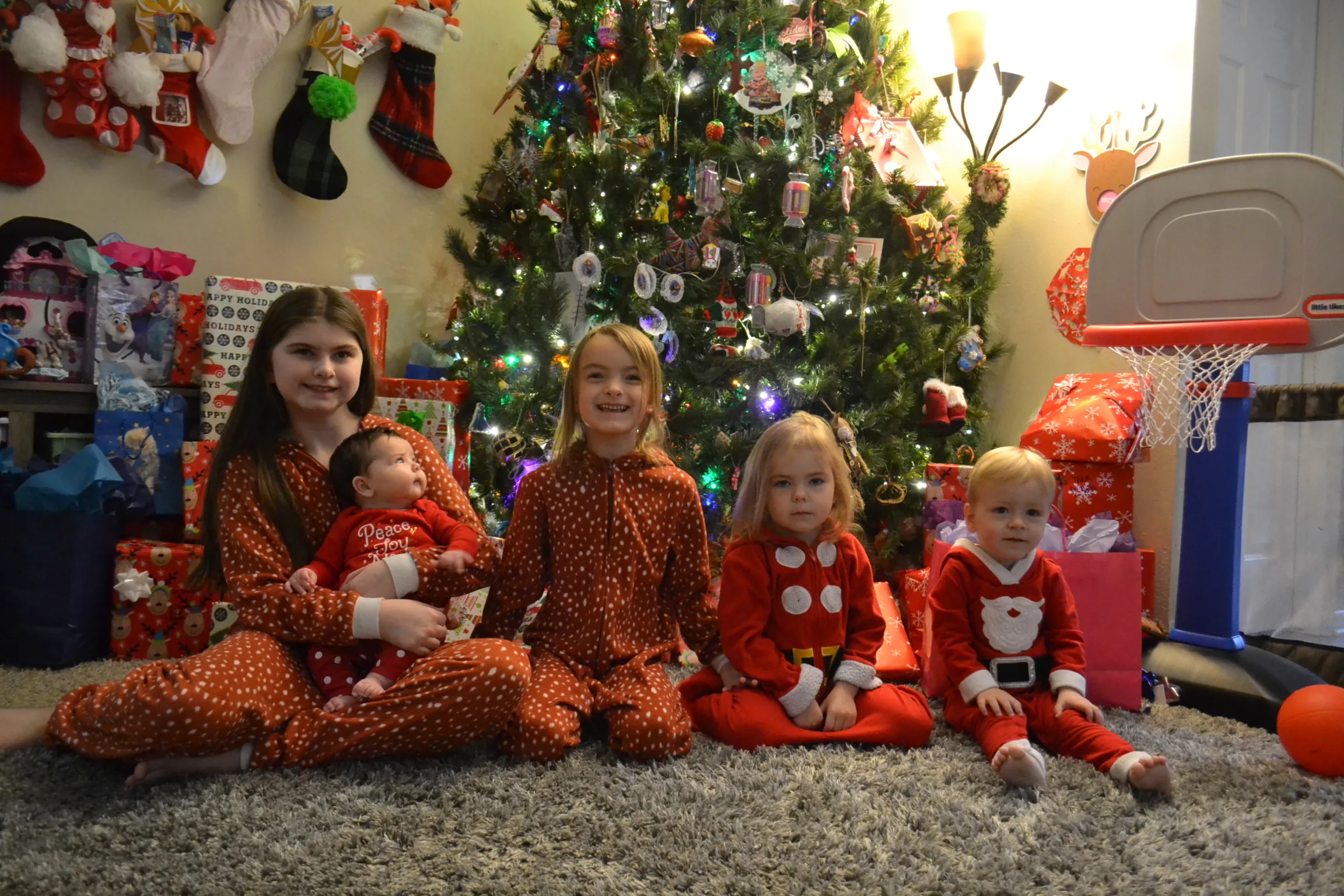 Start a New Christmas Tradition with a Christmas Light Scavenger Hunt
We've been busy getting ready for Christmas at our house and one of our favorite activities this time of year is to do our annual Christmas Light Scavenger Hunt!
Over the years, we've gathered our favorite "Christmas Pretties" to look for and I've turned them into a cute little printable that you and your family can enjoy too!
Click the link below the image to download your copy to print or to save onto your iPad for on-the-go hunting! I let Peyton use our Wacom Intuos stylus
on the iPad to check off each Christmas light decoration as we go!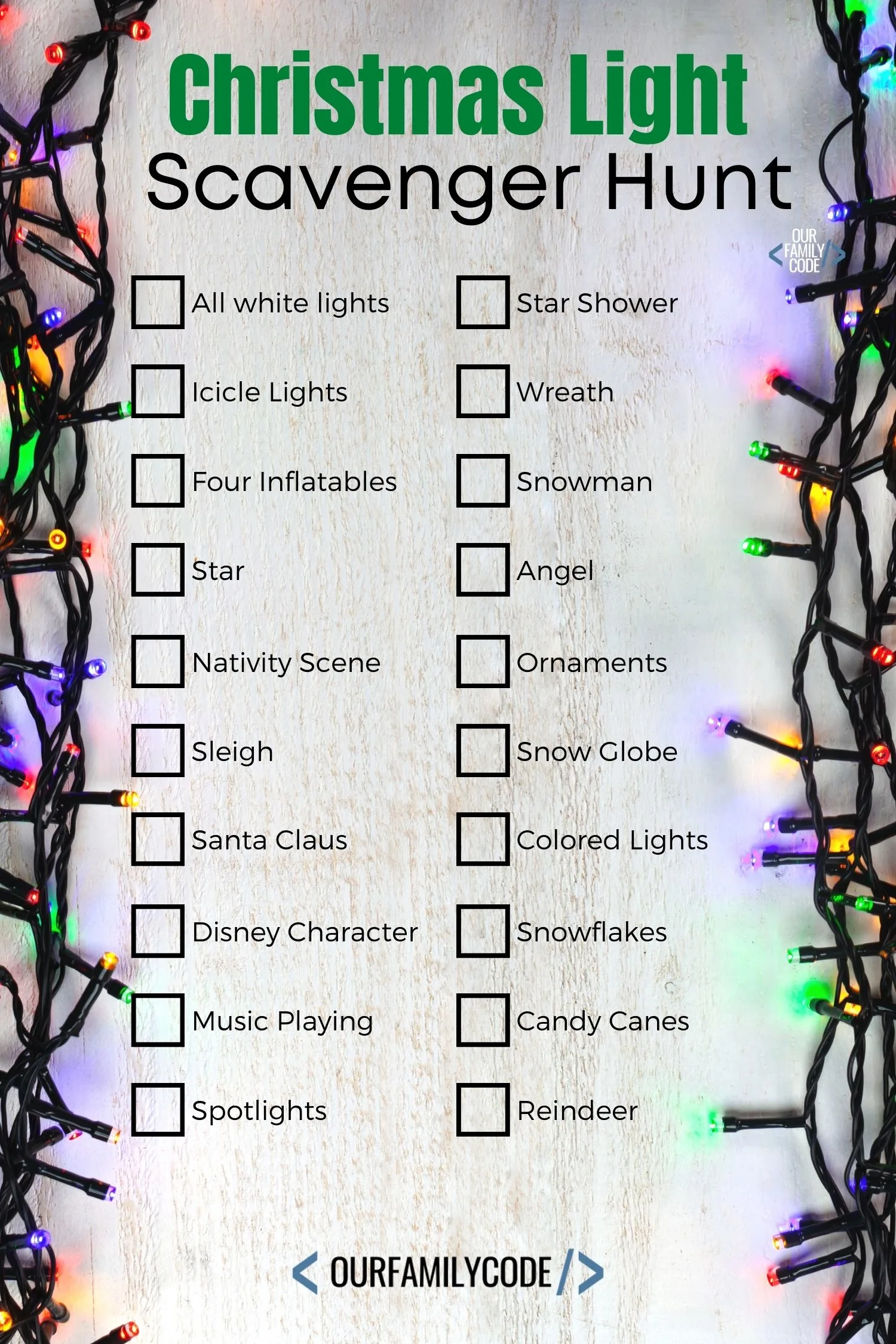 How to use the Christmas Light Scavenger Hunt
While driving around looking at Christmas lights, or "Christmas Pretties" (that's what we like to call them), mark off the Christmas lights or decoration in the circle that you find!
For a Christmas light hunt that uses pictures instead of words, check out our Christmas Light BINGO free printable. We recommend this printable for non-readers to play along as well!
We drive around and let our oldest kiddos navigate the checklist. When someone sees something on the list, they check it off! It keeps everyone in the car engaged and hunting for all of the lights to complete the list.
CHRISTMAS TRADITIONS
Some of our favorite Christmas traditions are going on a Christmas scavenger hunt, making Christmas cookies, decorating our house, making fun Christmas crafts, playing family board games, and buying matching pajamas for the whole family!
In 2021, we even started our own light show at home! My kids are learning to program each individual Christmas bulb to their favorite Christmas songs for our whole town to watch! You can check out our Wizards of Winter videos on YouTube as well!
More Family Bucket Lists and Printables
Find more Family bucket lists and fun family printables to enjoy every season!
Meet Toni, the Maker Mom behind Our Family Code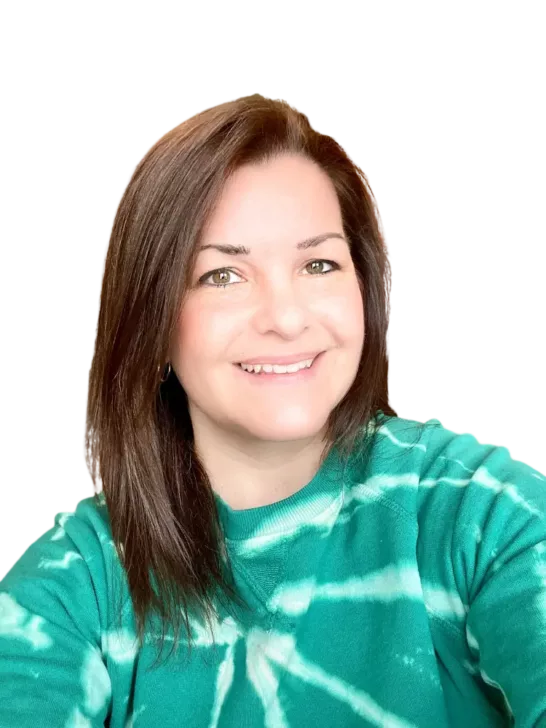 Hey there, I'm Toni! I'm a software engineer and Maker Mom that finds my joy in unleashing my children's curiosity by exploring STEAM concepts with my fantastic five!
When I'm not chasing toddlers or raising tweens, you can find me tearing things up and putting them back together over here at Our Family Code.
I am the owner and content creator of multiple educational websites designed to increase access to STEAM & STEM education with a focus on teaching computer science and coding to kids of all ages!
You can also find out more about me by visiting ToniGardner.com!