Check out our favorite Christmas activities for a range of ages in one awesome family Christmas bucket list printable to use all season long!
This Christmas Bucket List is a great way to remember to spend time with family during the hustle and bustle of this busy season!
We love bucket lists at our house because we have so many kids running around and bucket lists help us to think of something fun to do without having to take too many votes! They also help to make sure that we are spending intentional time together as a family.
This post contains affiliate links. As an Amazon Associate, Our Family Code earns from qualifying purchases. Please see our Disclosure Policy for more details.
Christmas Bucket List for Families
This Christmas bucket list includes so many fun activities for families! Check out all of the fun family holiday activities below! We've included links to some awesome Christmas tradition ideas!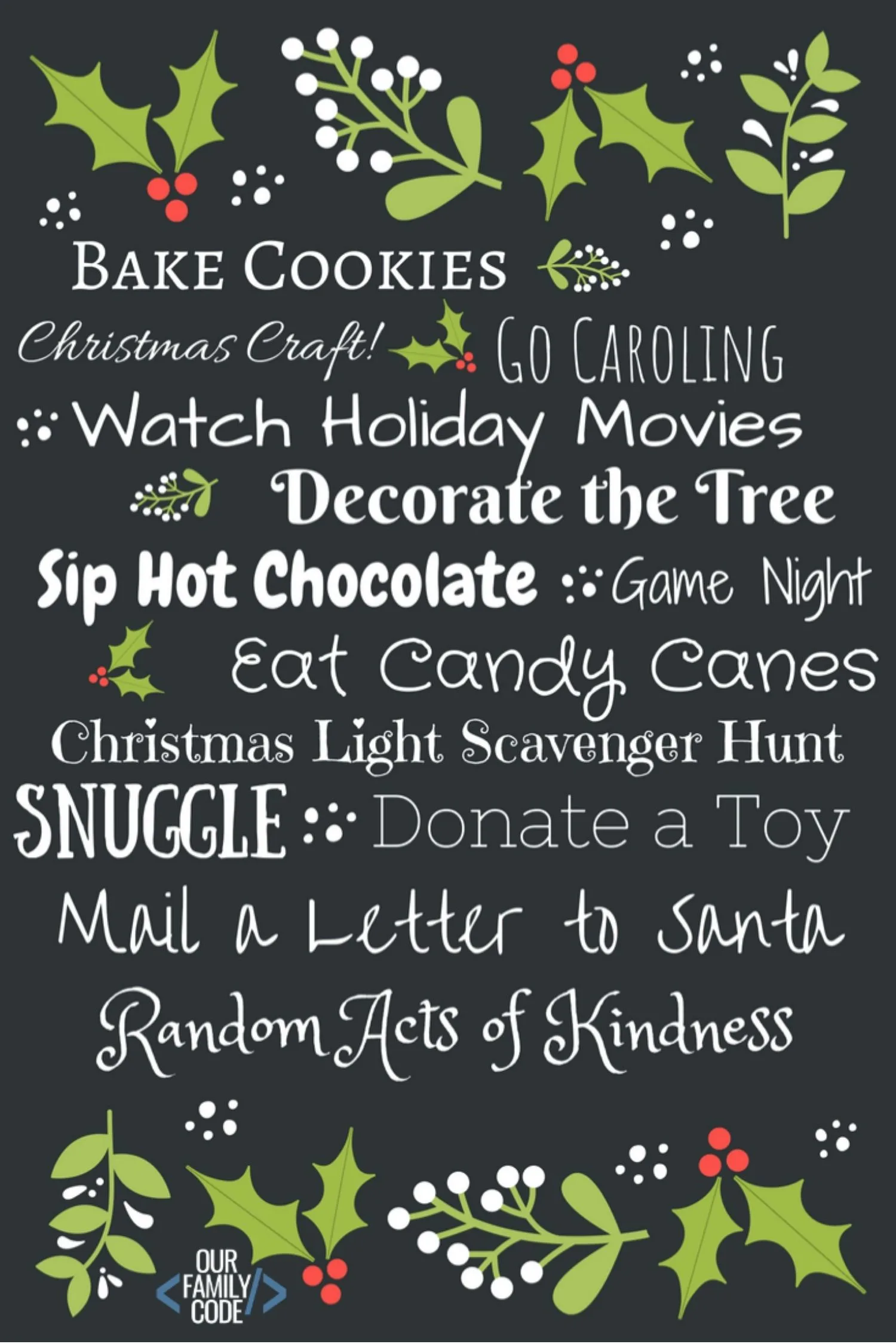 Free Printable Christmas Wish List for Kids
I have five kids, so I like to utilize all kinds of tools to keep track of things during the holidays. I give my kids each a Christmas wish list to fill out. This list includes:
Something you want
Something you need
Something to wear
Something to read
A gift for ________ sections to fill out for family and friends
Random act of kindness idea space
Christmas craft or Christmas STEAM activity idea space
A family adventure or fun Christmas tradition idea space
A Christmas treat to make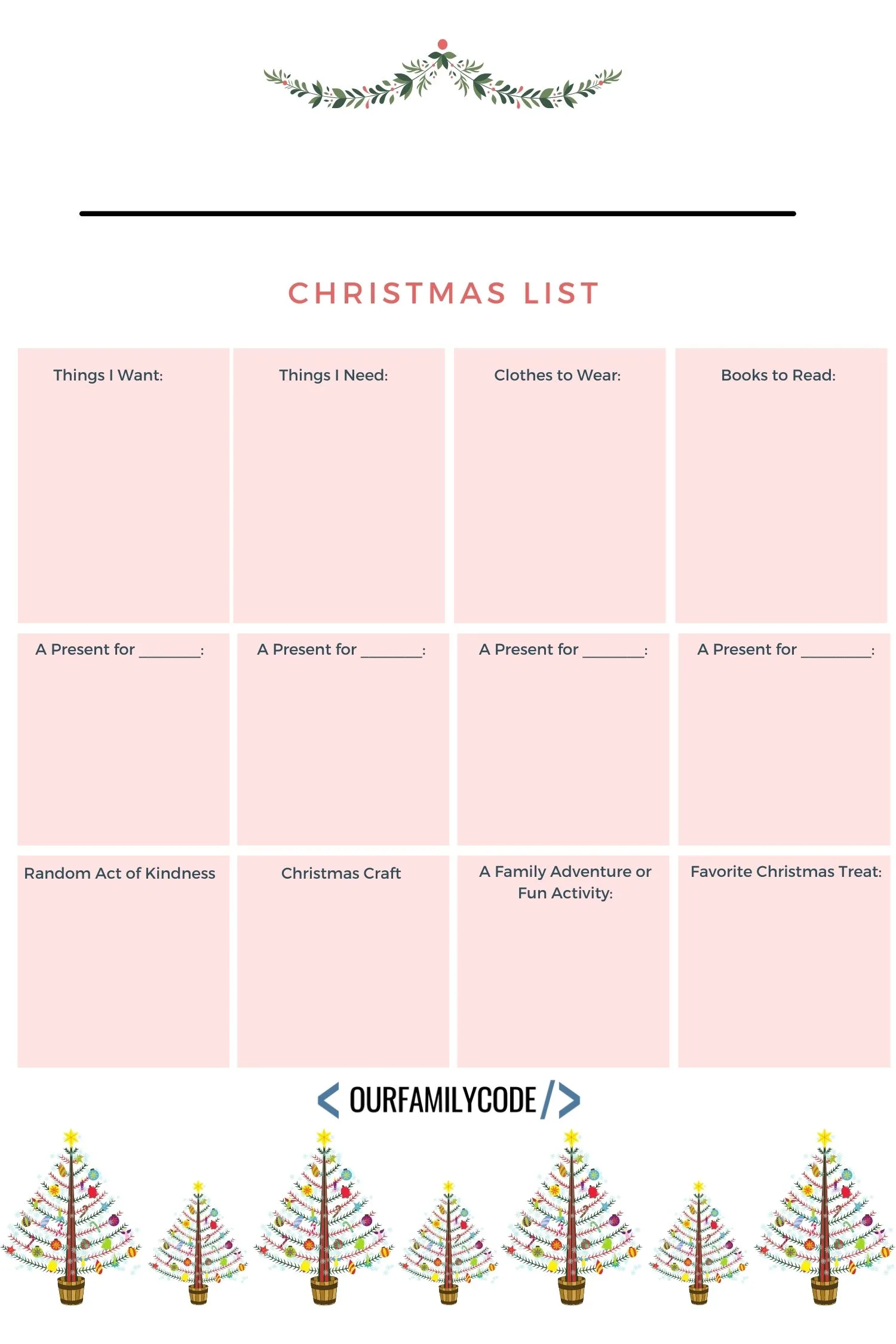 Christmas Traditions
Some of our favorite Christmas traditions are going on a Christmas light scavenger hunt, making Christmas cookies, decorating our house, making fun Christmas crafts, playing family board games, and buying matching pajamas for the whole family!
In 2021, we even started our own light show at home! My kids are learning to program each individual Christmas bulb to their favorite Christmas songs for our whole town to watch! You can check out our Wizards of Winter videos on YouTube as well!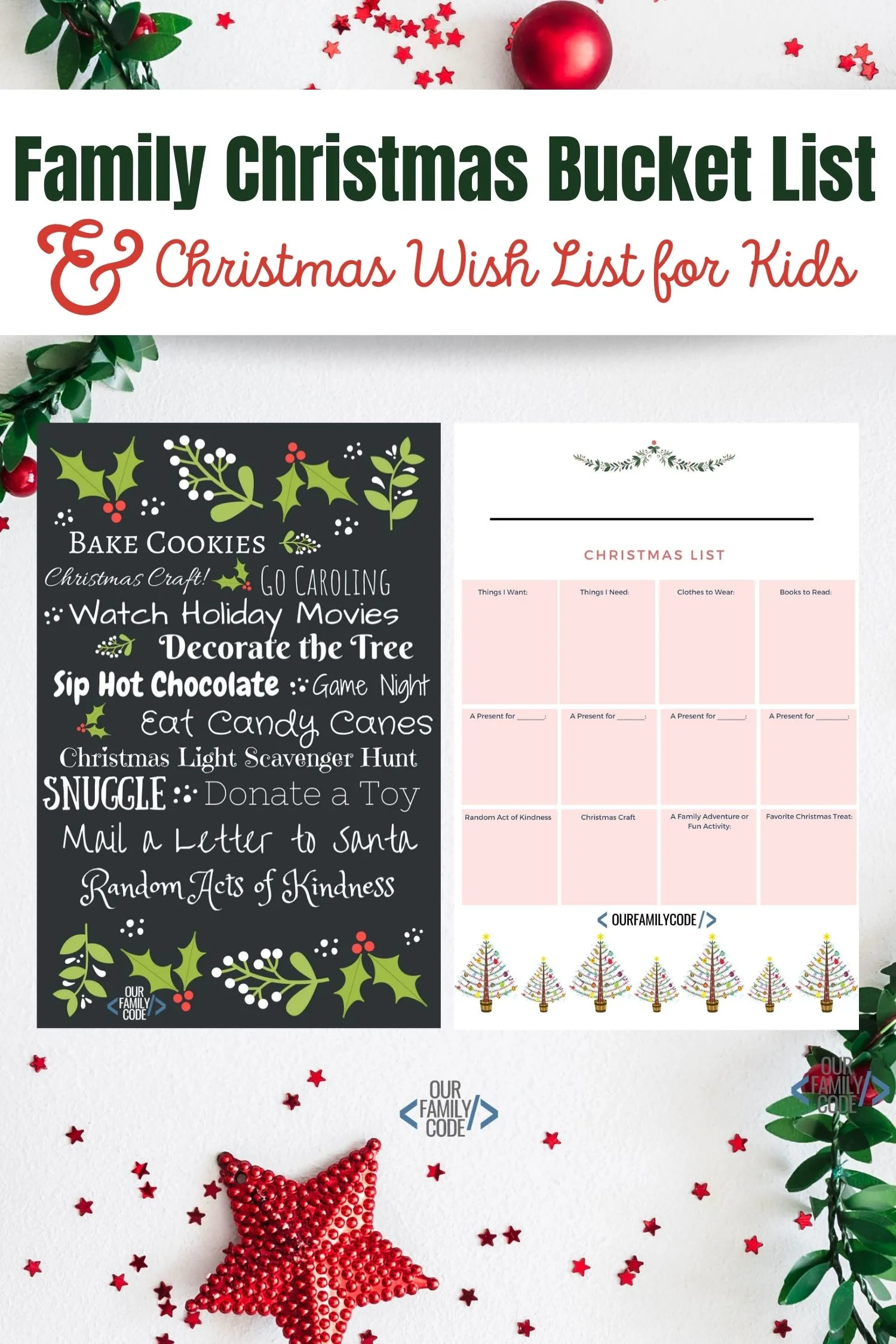 More Family Bucket Lists and Printables
Find more Family bucket lists and fun family printables to enjoy every season!
Meet Toni, the Maker Mom behind Our Family Code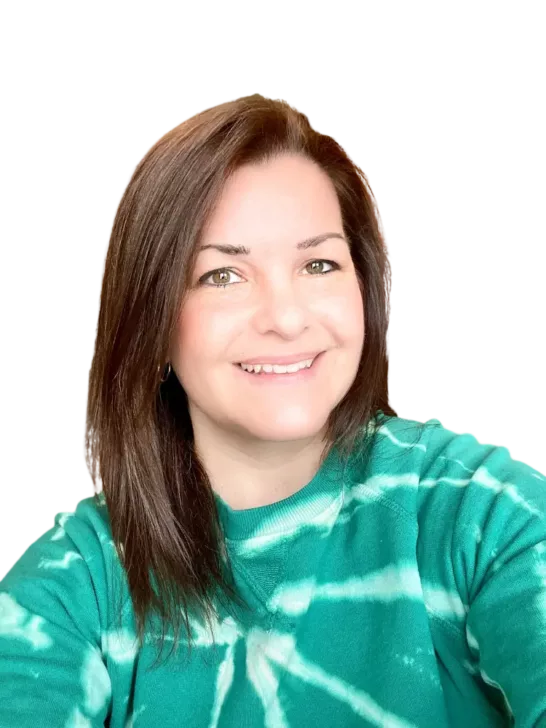 Hey there, I'm Toni! I'm a software engineer and Maker Mom that finds my joy in unleashing my children's curiosity by exploring STEAM concepts with my fantastic five!
When I'm not chasing toddlers or raising tweens, you can find me tearing things up and putting them back together over here at Our Family Code.
I am the owner and content creator of multiple educational websites designed to increase access to STEAM & STEM education with a focus on teaching computer science and coding to kids of all ages!
You can also find out more about me by visiting ToniGardner.com!