It's Fall y'all! Grab your free printable bucket list and have an awesome fall filled with fun activities like carving pumpkins, fall crafts, hayrides, nature walks, and more!!
If you've been following me for a bit, you've probably noticed that I love family bucket lists! It helps me plan activities for my family and it also makes sure that we do them!
Fall is my absolute favorite time of the year. I love it even more living in Wisconsin because Florida doesn't really have a Fall season! I get super excited watching the leaves change color and smelling that autumn crispness in the air!
From Pumpkin spiced lattes to corn mazes and hayrides to apple orchards, I'm all about this season! The best part is that you can grab this cute printable fall family bucket list to use too!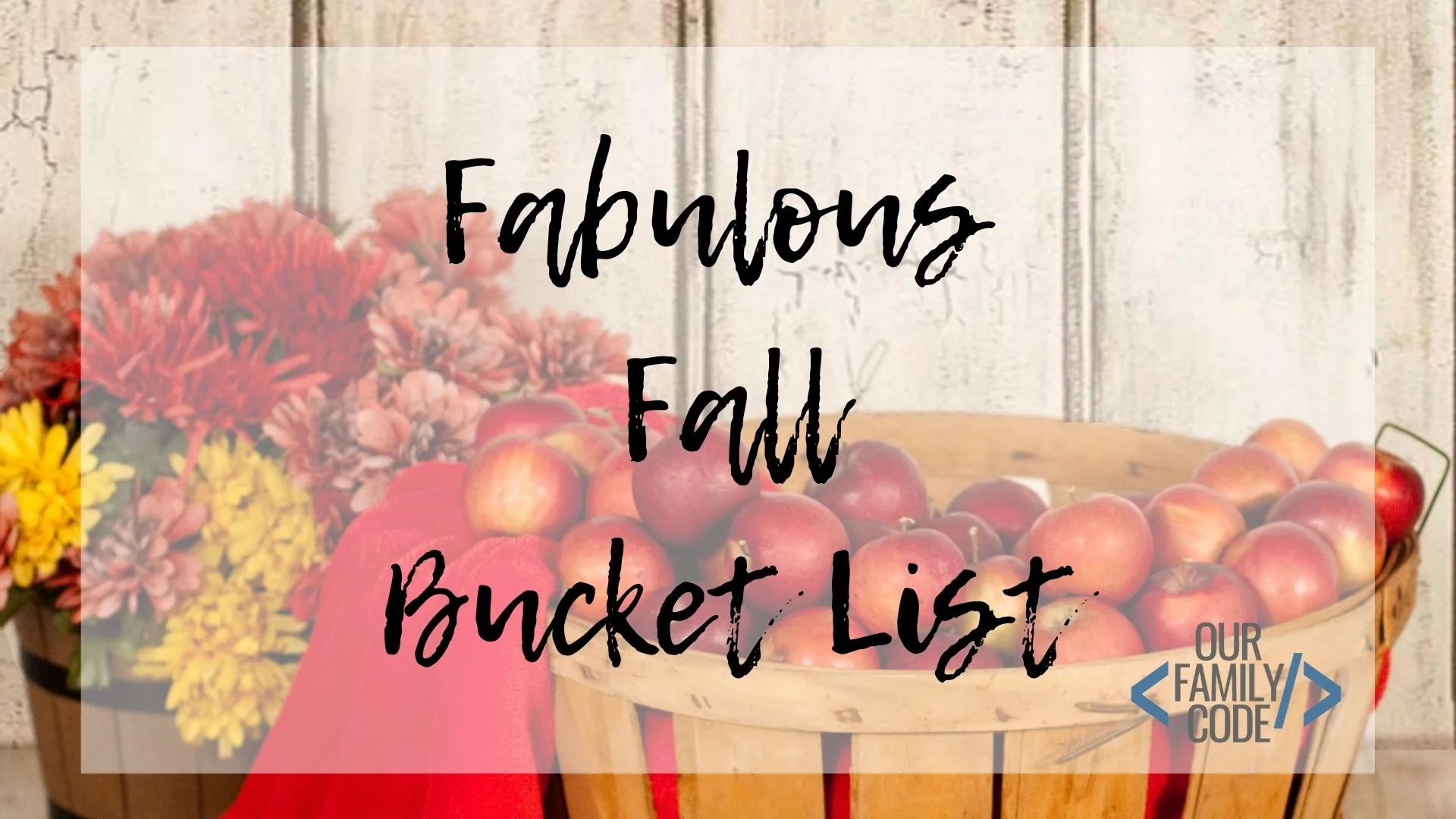 This post contains affiliate links. As an Amazon Associate, Our Family Code earns from qualifying purchases. Please see our Disclosure Policy for more details.
Grab Your Free Fall Family Bucket List
I've put some of our top Fall activities for families into a fabulous free printable fall family bucket list that you can print and hang in your home or just save it to your computer or Pinterest!
My family does Halloween like the super nerds that we are, so I'm already knee deep into costumes and dreaming about all of the fun things to do in Fall. My favorite is going to the Apple Orchard. We have this absolutely amazing apple orchard here in Madison, WI called Eplegaarden! We go there every single year to go apple plukkin'!
This is also my first fall with an Instant Pot and I'm pumped to try some new fun recipes for Fall in that bad boy! It gets cold pretty quickly here in Wisconsin, so we are eating soup as early as September some years!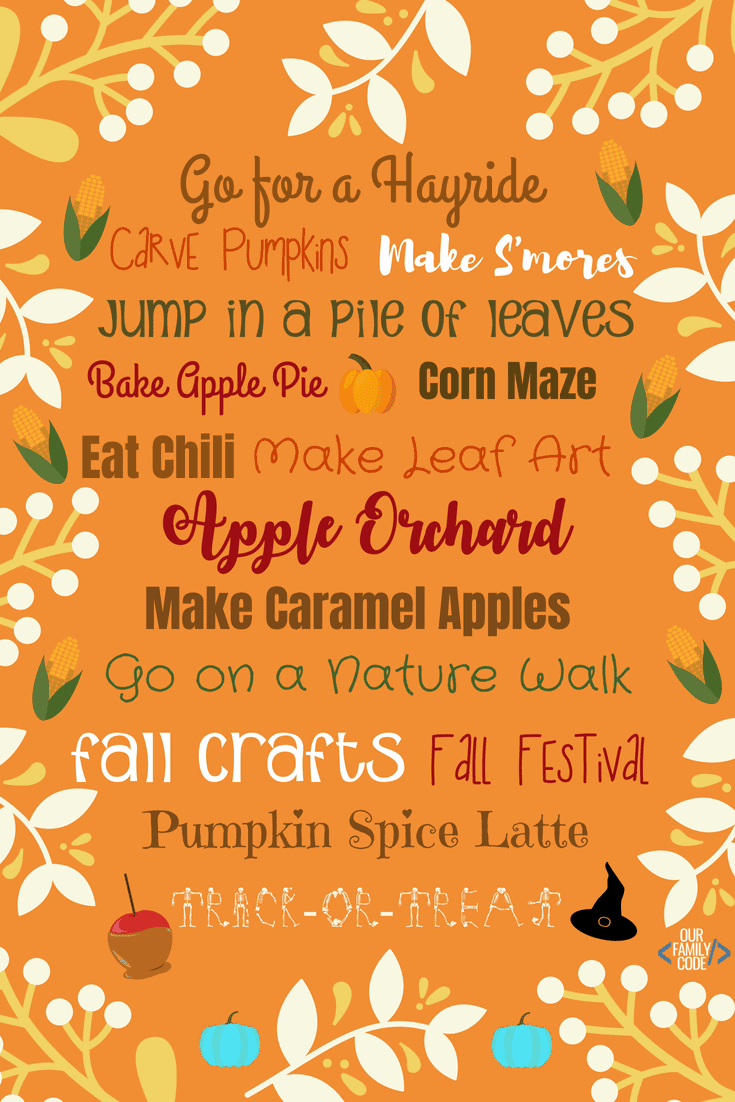 Find some more Bucket Lists and free Printables!
More Family Bucket Lists and Printables
Find more Family bucket lists and fun family printables to enjoy every season!
Meet Toni, the Maker Mom behind Our Family Code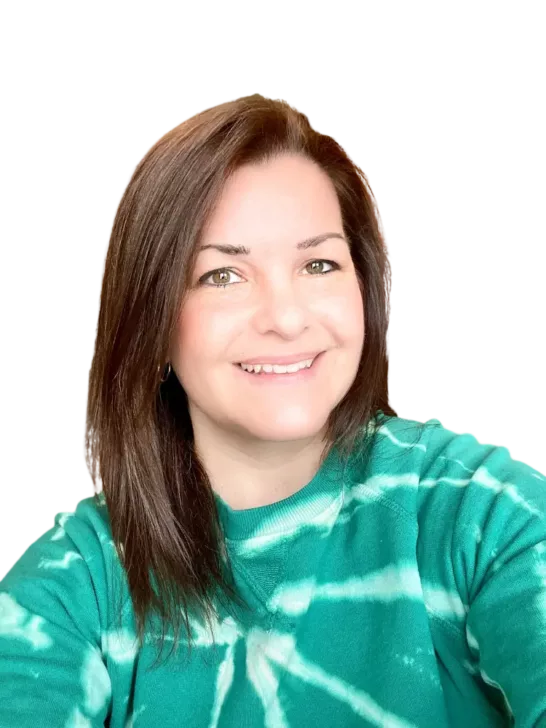 Hey there, I'm Toni! I'm a software engineer and Maker Mom that finds my joy in unleashing my children's curiosity by exploring STEAM concepts with my fantastic five!
When I'm not chasing toddlers or raising tweens, you can find me tearing things up and putting them back together over here at Our Family Code.
I am the owner and content creator of multiple educational websites designed to increase access to STEAM & STEM education with a focus on teaching computer science and coding to kids of all ages!
You can also find out more about me by visiting ToniGardner.com!