The Baby Sock Organization Conundrum
If you're anything like me, you have your kids mostly dressed and have 15 minutes to get to an event that's 20 minutes away when you realize nobody has socks and shoes on. With four children, this is a time where shit hits the fan for our family. Commence panic mode!
At any given time, every single partner to a pair of socks is invariably either in the clean or dirty laundry; never with their counterpart. Baby socks are the worst! They are so tiny that they disappear into the abyss of whatever storage medium we try, never to be seen again. There has to be a better way! So, after years of struggling with the time-consuming task of tracking down the ever-elusive matching pair of socks, I have finally taken five minutes to hack together a solution.
This post contains an affiliate link to a product we stand by and use often at our house. This post is not sponsored. Our Family Code is an Amazon Affiliate and may receive a commission if you chose to purchase a product through the link included in this post. Please see our Disclosure Policy for more information.
Toni has had a giant bag of toilet paper rolls consuming highly-contested storage space in our house for years now. She originally planned to do some craft or whatnot with them, but since they have seen no use in forever, I'm sure she won't mind if I steal a few. If you don't have a plethora of empty rolls at your house, just feed your kids a lot of fiber and wait a few days, they'll show up.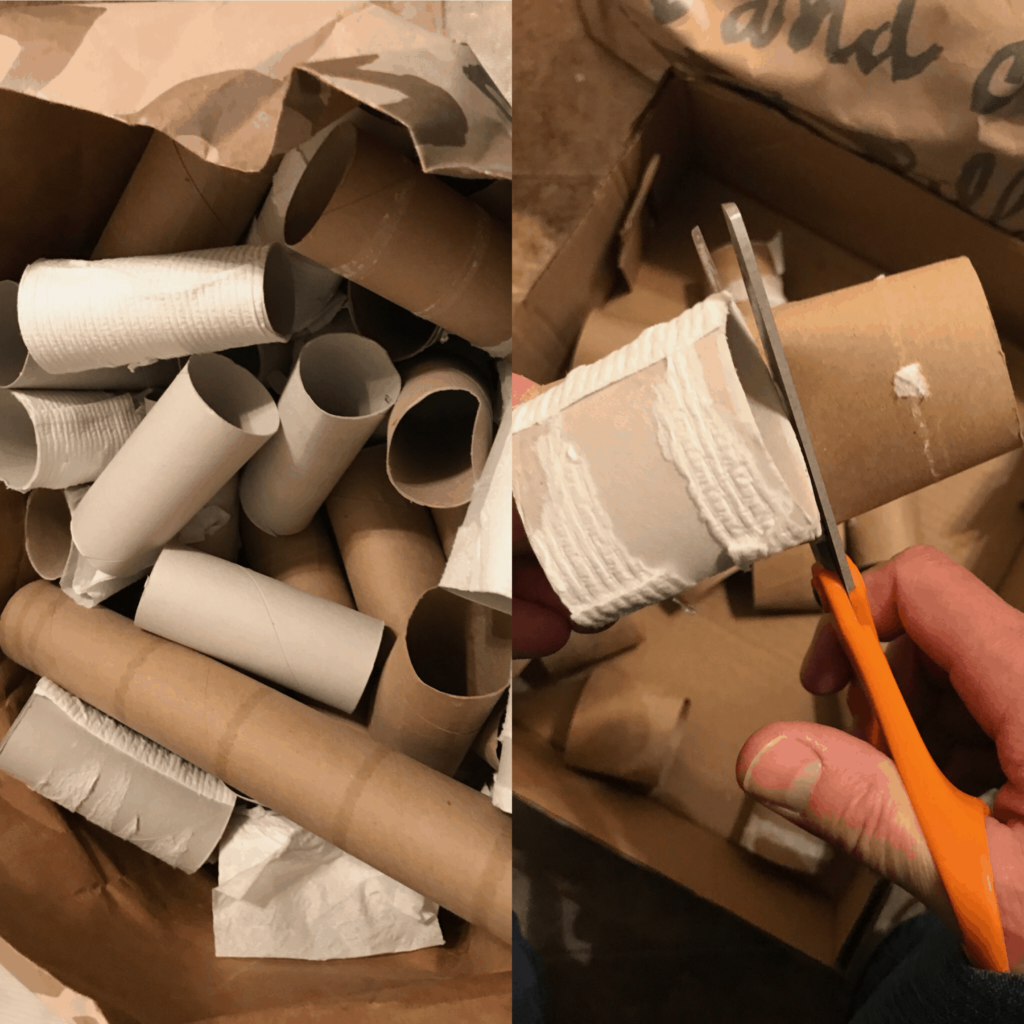 The Clutter Quick Fix
Firstly, grab your cache of toilet paper rolls and cut 12-15 of them in half. You can fold one in half to find the half-way mark and use that as a template for the rest if you're a stickler for symmetry. Use your hot glue gun to form a connected line of rolls.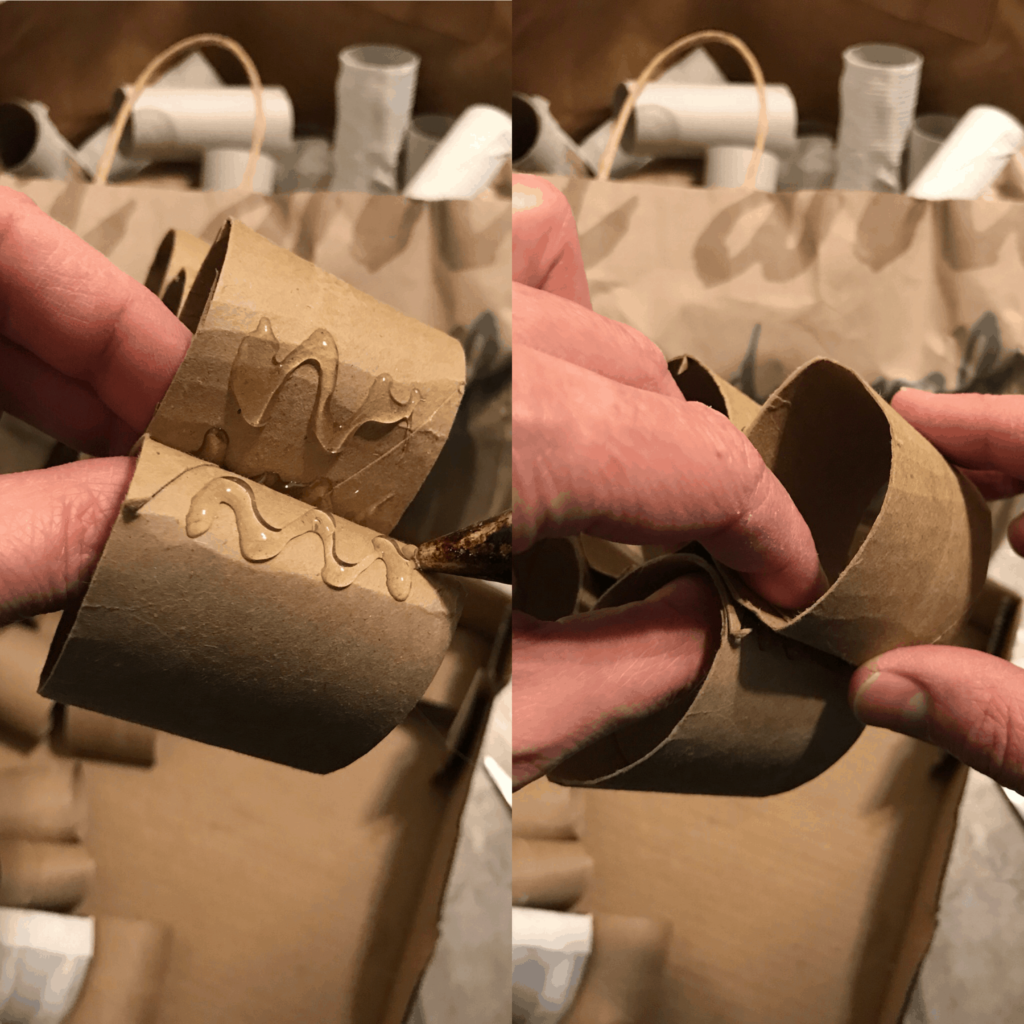 Continue gluing toilet paper rolls together in offset rows to form a grid pattern, or if you're fancy, feel free to combine your cardboard cylinders into a fractal pattern using Fibonacci sequence. Just remember, if we're ghetto enough to make things out of toilet paper rolls and too lazy to spend more than five minutes doing so, we probably don't need to get too finicky about this whole procedure. Function over form!
*notice I didn't even bother removing the scraps of toilet paper. Nice!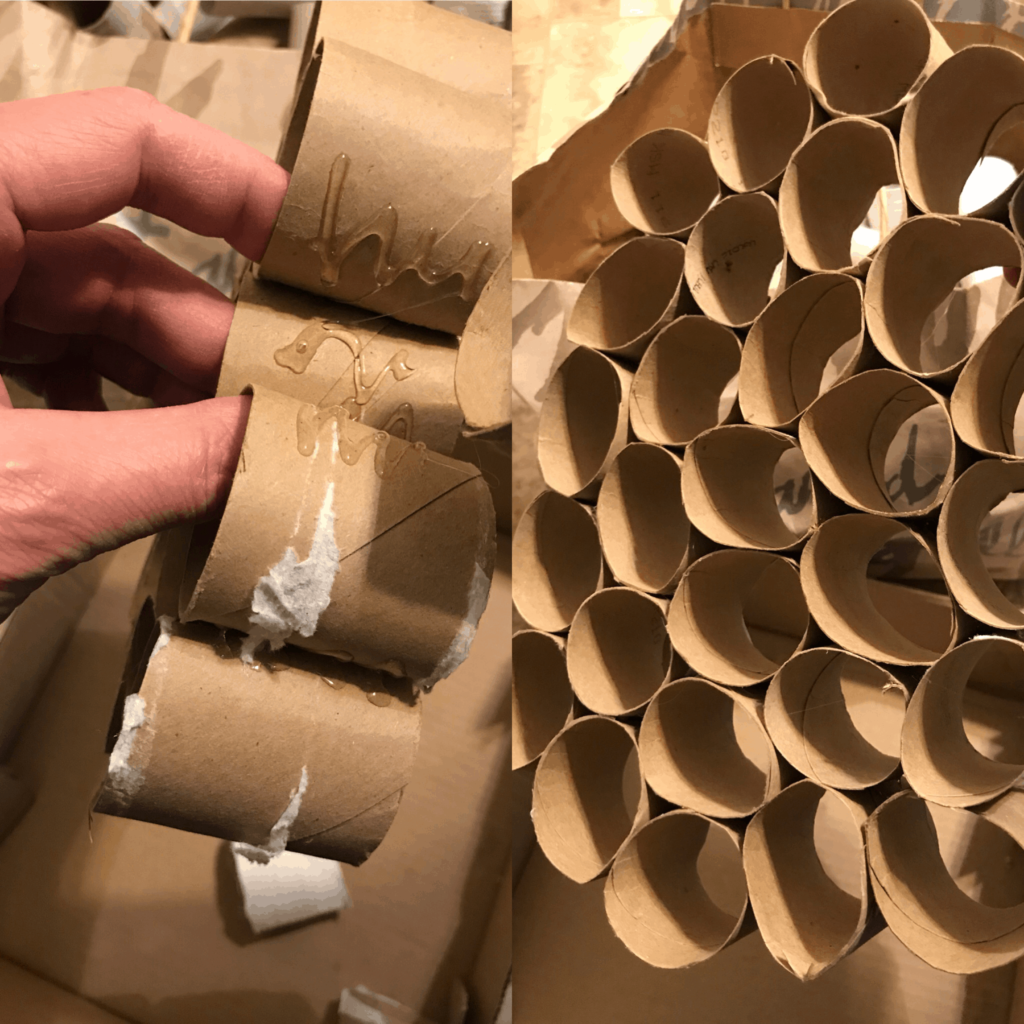 Getting My Craft On
I decided to paint mine because, well, it looked gross, so I used Krylon Gold Metallic spray paint
to really spruce it up. Now visitors to my home will not only praise me for my organizational skills, they will also infer that I am extremely wealthy due to my 24 karat toilet paper rolls. Trump that!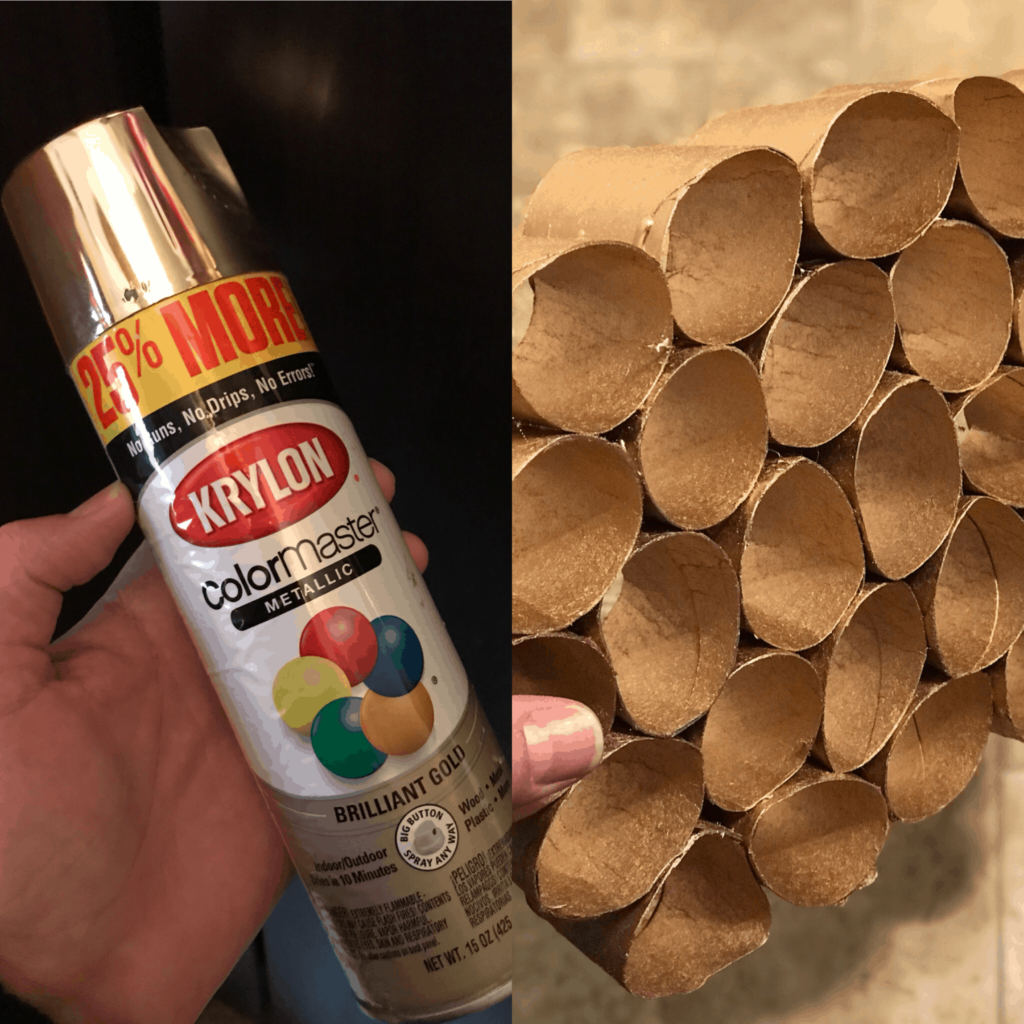 If you decide to use paint, be aware that time-to-completion will increase immensely while you're waiting for paint to dry. But that's okay because what's more fun than waiting for paint to dry? I had to evacuate the house because of the noxious fumes. For the finishing touch, slap some leftover tissue paper from the holidays around the whole structure to give it extra panache.
Roll up your baby's tiny socks and insert them into the available cavities (that sounded weird… Sorry.). They should fit snugly in each hole and be readily accessible in your new bouquet of colorful cotton booties.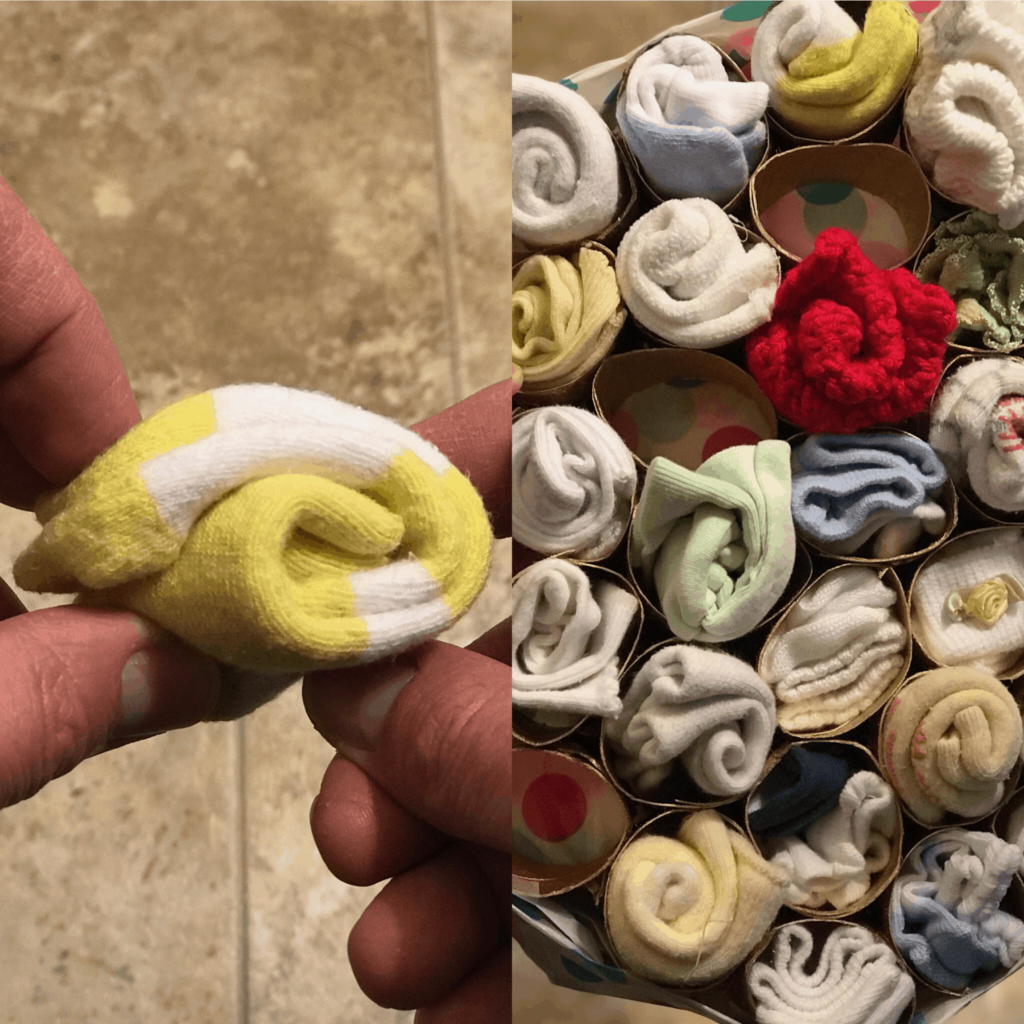 Boom! Done! Now you can be on time for things because you won't be desperately searching for matching baby socks. How nice!
FYI: This unfortunately doesn't work for larger kids' socks. I'll have a quick fix for that shortly.
What do you think of this Dad's 5-minute DIY baby sock organization hack??