This toddler turkey craft is not only super colorful and a unique craft for the season, it also helps strengthen fine motor skills and helps with color recognition!
With my older girls at school during the day, I've been trying to focus on a lot of activities for Thea (2yrs) during the day.
She was not a huge fan of the feathers at first, but she did a great job sticking them in their spots after a few tries.
This activity is ideal for toddlers and preschoolers and it's even fun for young elementary kids just to make cute little turkeys!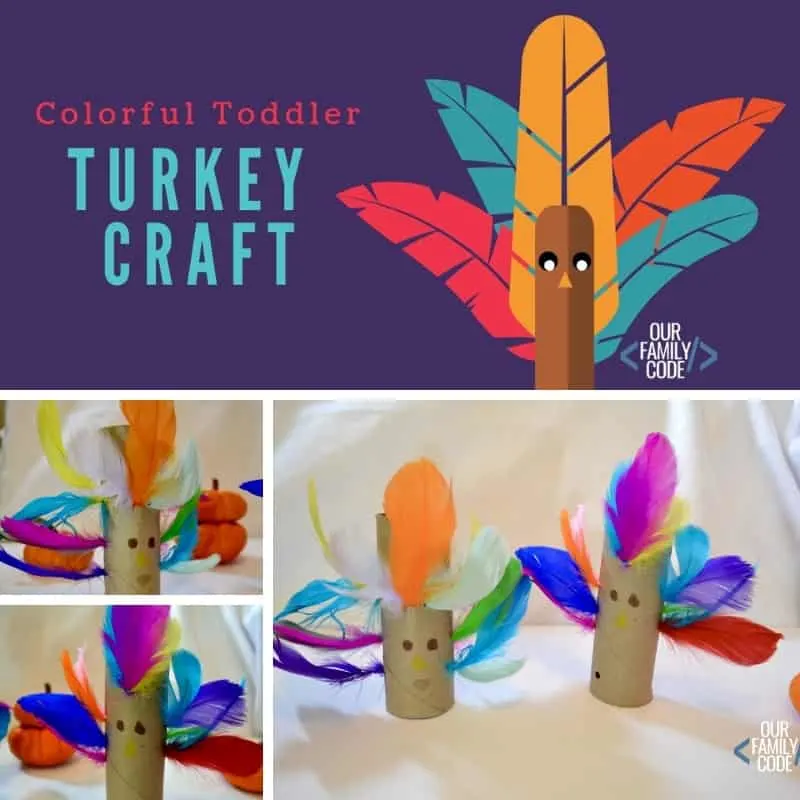 This post contains affiliate links. As an Amazon Associate, Our Family Code earns from qualifying purchases. Please see our Disclosure Policy for more details.
Turkey Trouble Thanksgiving Book
Before our activity, we read Turkey Trouble by Wendi Silvano. This Thanksgiving book is super silly and a must read with kiddos!
Throughout the story, Turkey tries to dress up to disguise himself to avoid being eaten for Thanksgiving dinner. How silly!
Toddler Turkey Thanksgiving Craft
This fall, we are working on a ton of toddler and preschool turkey crafts that are designed to develop fine motor skills, support color recognition, and are easy to setup and clean up.
This colorful toddler turkey art activity is a great sensory, fine motor skills, and color recognition activity all in one.
RECOMMENDED: 12+ THANKSGIVING CRAFTS AND ACTIVITIES FOR KIDS
Colorful Turkey Toddler Craft Supplies
Paper towel tube (cut in half to make two turkeys)
Scissors
Colorful feathers 5-8″ long
Markers (We love to use Mr. Sketch markers.)
How to Create Colorful Turkeys with Your Toddler
Squeeze your paper towel tube just enough to snip some holes along the side. You'll need 3-4 holes on each side and then one hole in the middle of the forward facing side of your tube.
Draw two circles and a triangle for your turkey face. The face will actually end up in the upper center of your roll rather than the top because we made a hole to put more feathers up top.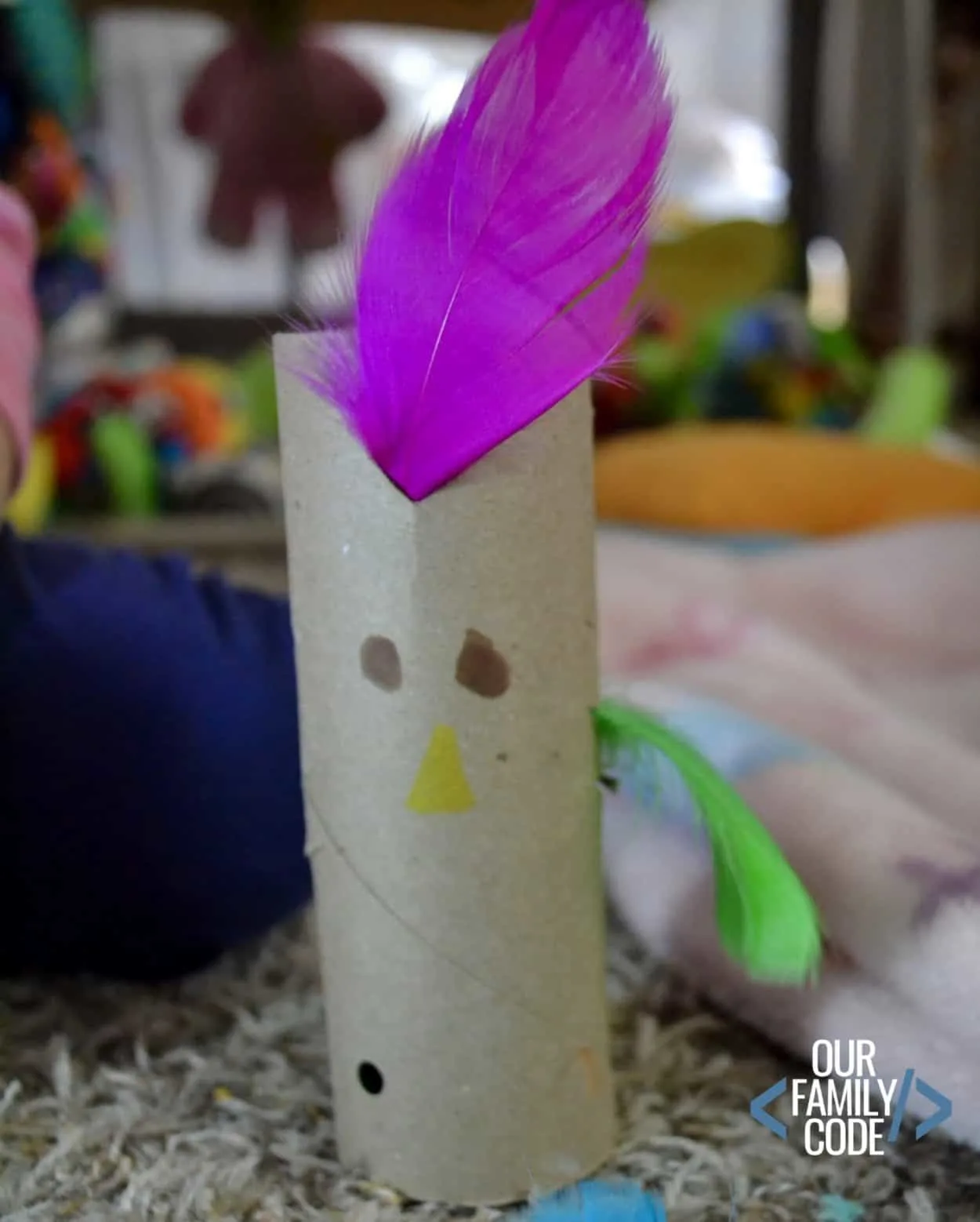 Sort feathers by size and color (optional). Use the long feathers to stick in the bottom holes and the shorter feathers for the top holes. Talk about colors and size.
This is a great way to introduce sorting and classifying objects by physical properties for toddlers.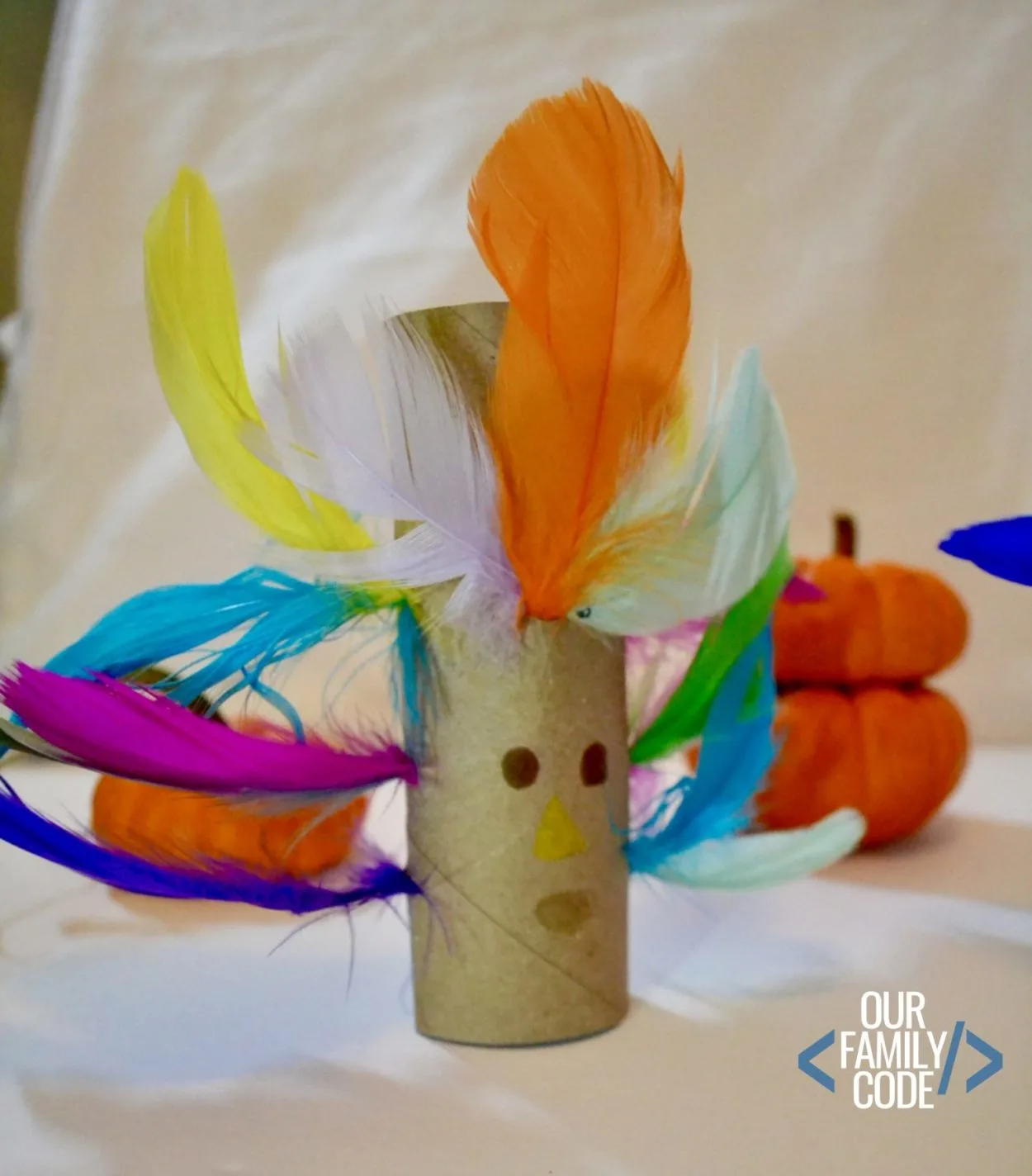 Recommended: How to Catch a Turkey Storybook Toddler Art Activity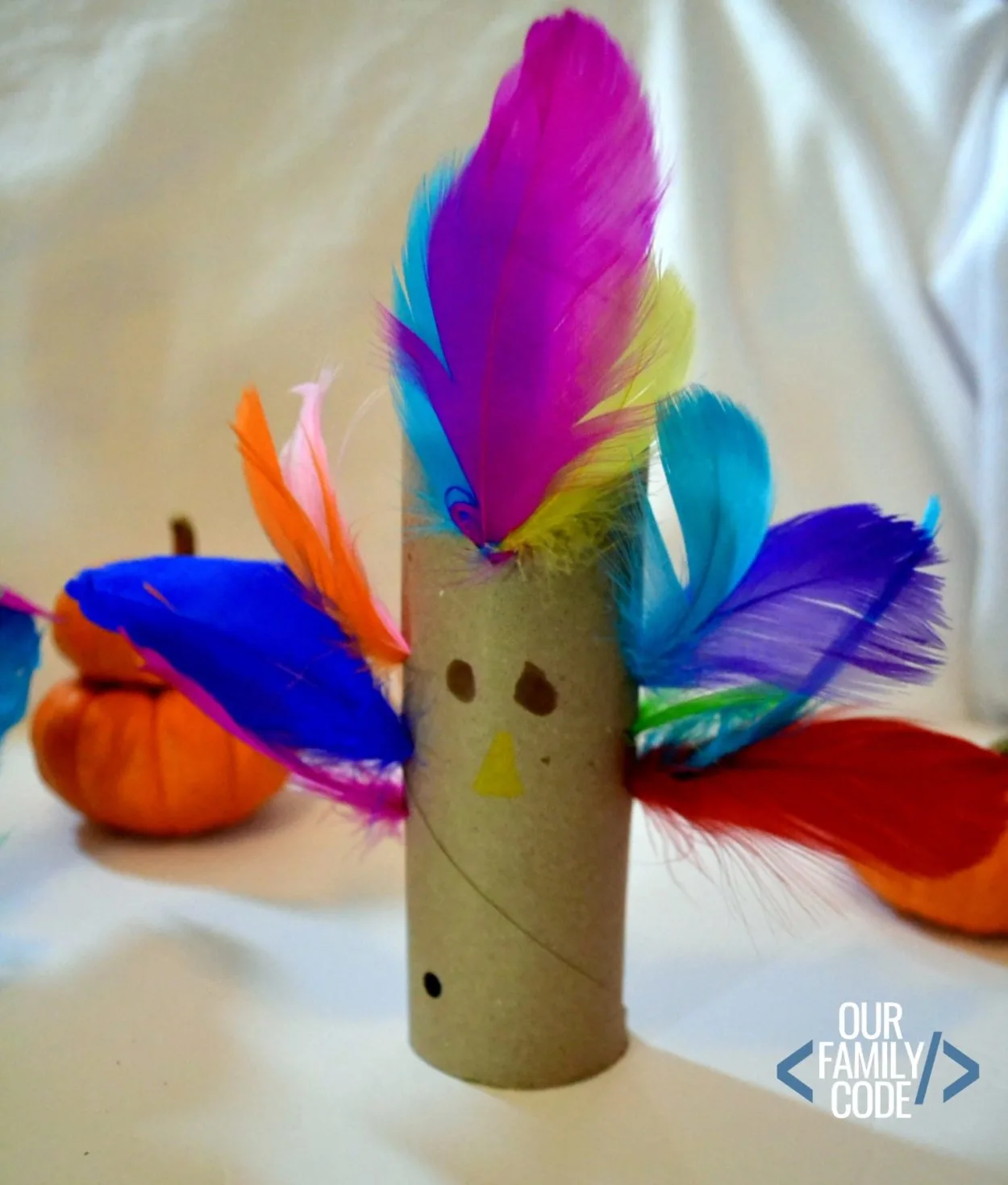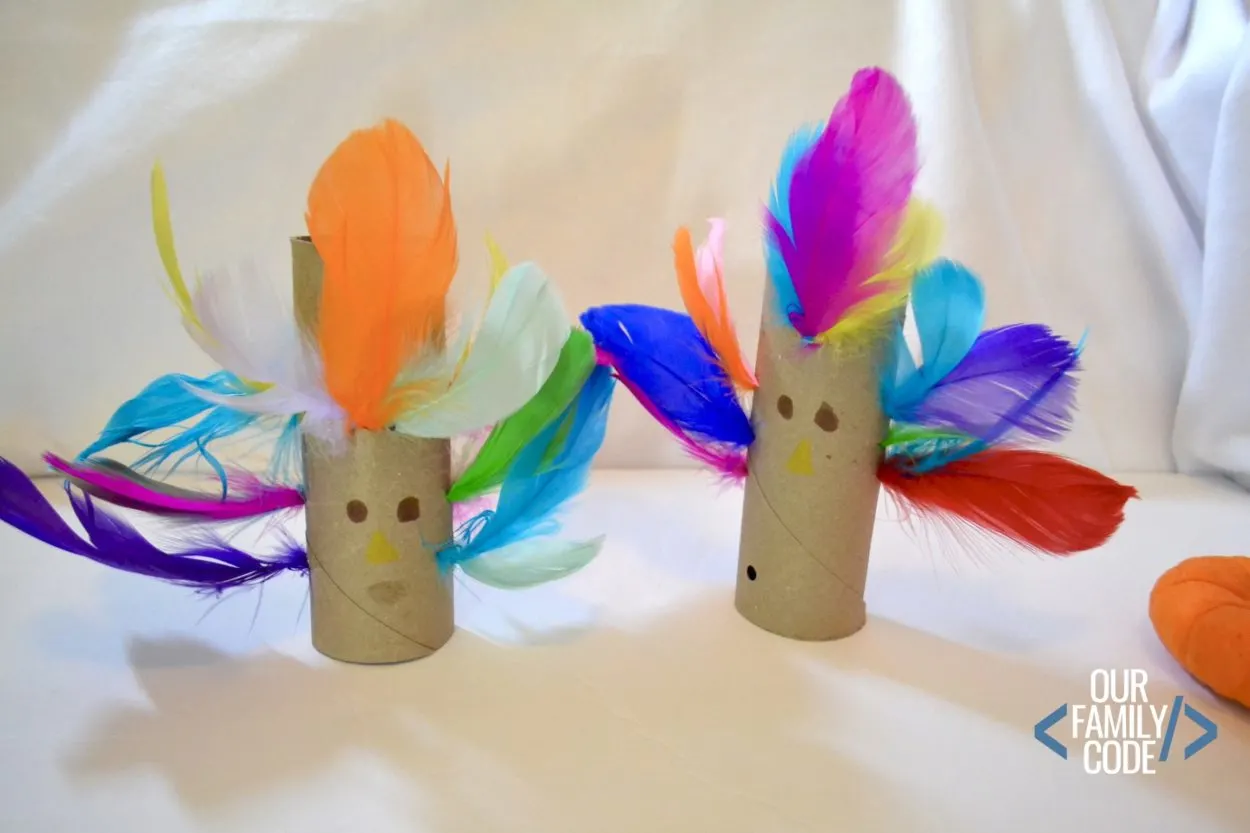 Looking for more books about Thanksgiving? Check these out!
PIN THIS IMAGE TO SAVE THIS ACTIVITY AND SHARE WITH FRIENDS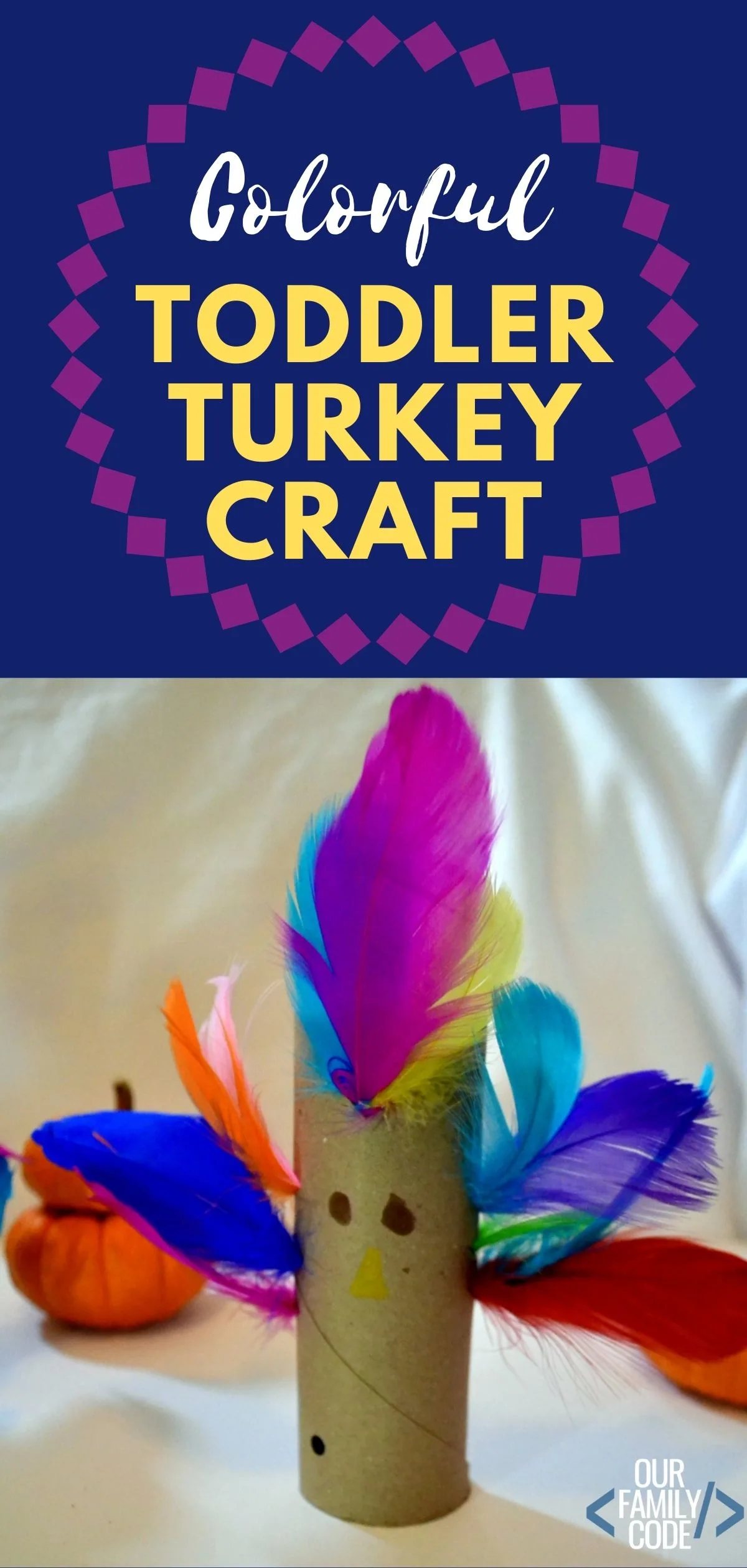 Thanksgiving Activities for Kids
Find more Thanksgiving activities for kids!
Meet Toni, the Maker Mom behind Our Family Code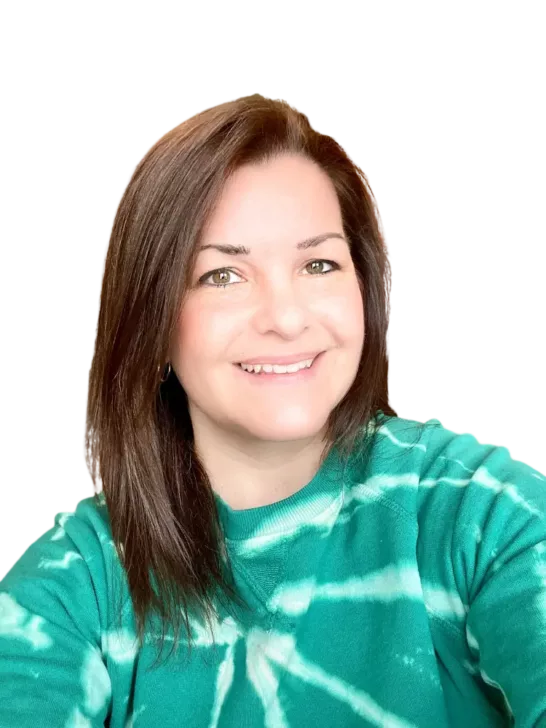 Hey there, I'm Toni! I'm a software engineer and Maker Mom that finds my joy in unleashing my children's curiosity by exploring STEAM concepts with my fantastic five!
When I'm not chasing toddlers or raising tweens, you can find me tearing things up and putting them back together over here at Our Family Code.
I am the owner and content creator of multiple educational websites designed to increase access to STEAM & STEM education with a focus on teaching computer science and coding to kids of all ages!
You can also find out more about me by visiting ToniGardner.com!