We love to play board games when we get together for the holidays! Check out these top Christmas party board games to play with your family this year!
We love board games! We always play games when we get together with family especially because we have a GIANT family! Board games are a great way to entertain adults and kids alike!
This post contains affiliate links. As an Amazon Associate, Our Family Code earns from qualifying purchases. Please see our Disclosure Policy for more details.
The Best Board Games to Play at Christmas with Family
Catan
---
Catan is one of our most favorite games! In Catan, players build settlements, cities, and roads by collecting resources (like wood, grain, brick, sheep, or stone) from the island.
As civilizations are built, players earn victory points. The player who gets to 10 victory points first wins the game.
Find more Catan Board Games and Expansion Packs
Ticket to Ride
---
Ticket to Ride is probably our #1 favorite game. We love every expansion and version of this game as well.
Our favorite expansion is the 1910 expansion and we are also a huge fan of Ticket to Ride Europe.
The object of this game is to connect the cities listed on your chosen tickets with trains and rack up the most points by the end of the game!
You can also play this game on a computer or mobile device!
Find more Ticket to Ride Board Games
Pandemic
---
We've been playing Pandemic for a number of years now and it is a great collaborative family board game.
The object of Pandemic is to prevent the spread of 4 different infections across the world.
Pandemic is a cooperative game and you work with other players, who each have their own special ability, to develop cures and then deliver them to infected countries worldwide.
This is a super challenging game, but it is super rewarding when you manage to save the world!!
Find more Pandemic Board Games
7 Wonders
---
7 Wonders is a great game to play with 1st time strategy board game players including younger kiddos.
To play the game, every player begins by working to add to their cards to help buy things later in the game to ultimately add points to win the game!
This game also can be played in 20 minutes, which is super handy for short-term game play or when someone has to run off to feed and check a baby every 20 minutes!!
Find more 7 Wonders Board Games
Mysterium
---
In Mysterium, one player takes on the role of the ghost of Warwick Manor and the other players are psychic investigators who are called in to try to solve the crime.
The goal of the game is for all of the psychics to determine the weapon, location, and killer by deciphering cryptic visions supplied by the ghost every night.
We play this game as a family all the time with our kids ages 5 and up.
Find more Board Games like Mysterium
One Night Ultimate Werewolf
---
The game has so few rules that even young kids can play. To play the game, every player is given a single card, which they secretly view. This card gives them a special power to help either the Villager team or the Werewolf team.
One Night Ultimate Werewolf is a fast-paced game where everyone gets to be a different role. This game is a micro game of the party game Ultimate Werewolf, in which there is a moderator and up to 30 people can play.
Find more Bezier Board Games
Obscurio
---
Obscurio is a great family game that has a mix between an image-based communication game and a secret role game.
In Obscurio, one player acts as the Grimoire who guides his team towards the exit using images, on which he points at certain details.
The other players have to work together to find the Grimoire's clues as quick as possible while avoiding the wrong cards.
The game also features a Traitor, one player who is a member of the team who is out to lead the other players astray.
Find more Board Games like Obscurio
Betrayal at House on the Hill
---
The game is supposed to last for up to 60 minutes, but we've played it for almost two hours when we hit a difficult Haunt.
As you play the game, you move through a house filled with dreadful monsters and secrets by placing tiles down during your turn. Each tile can have an Event or Item card that puts your safety in danger during every turn.
Once most of the tiles are placed and a Haunt is triggered, one player becomes the monster and the rest of the players must work together to defeat the traitor.
Find more Board Games like Betrayal at House on the Hill
King of Tokyo
---
Basically, each person has a "King" that is trying to take over Tokyo. The players roll dice to get points, revive hearts that are lost, attack other "kings", or get energy cubes to exchange for cards.
The object of the game is to be the first to get 20 points or to be the last "King" standing essentially becoming "The King of Tokyo".
Find more Board Games like King of Tokyo
Risk
---
Risk is a game of strategy that challenges players to build an army and lead their troops in this classic strategic combat game.
The Risk board game is perfect for game nights with family members ages 10 and up!
The newest version of Risk (an Amazon exclusive) allows you to play with Alexa too! Alexa can make or break your strategy because she takes her turn immediately after yours!
Find more Board Games from Hasbro
Monopoly
---
In Monopoly, players scheme their way to riches by buying, selling, and trading to win. Monopoly comes with a gameboard, 8 tokens, 28 Title Deed cards, 16 chance cards, 16 community chest cards, 32 houses, 12 hotels, 2 dice, money pack and game guide.
Build houses and hotels on your properties and bankrupt your opponents to win it all with this family board game.
Find more Board Games from Hasbro
Forbidden Island
---
Forbidden Island is a cooperative board game and you work with 2-4 players to prevent your island from sinking with lots of different obstacles popping up along the way!
Forbidden Island is a 2010 Mensa Favorite Brainy Games Winner.
Find more Board Games like Forbidden Island
Carcassonne
---
Carcassonne is a great entry game to playing board games because it has very simple rules.
To play, players fill in the countryside around a medieval city by choosing tiles that have cities, roads, monasteries, and fields. There are many expansions to keep the game growing!
Find Carcassonne Expansions
Santorini
---
This game is great for both kids and adults and challenges players to use tactical maneuvering to accomplish objectives. Each player is dealt a God card that can be used strategically when they get stuck in a tight spot! The God card allows you to break or bend the rules.
Find more Board Games like Santorini
Dominion: 2nd Edition
---
The 2nd edition is an improvement over the classic Dominion and features upgraded covers and cards as well as streamlined rules and amended card text to help eliminate confusion.
In this game, you are a monarch, but you want a bigger and more pleasant Kingdom. You want a Dominion. You must race against other monarchs to claim as much land as possible by hiring minions, constructing buildings, upgrading your castle, and filling your treasury.
Find more Dominion Expansions
Cards Against Humanity
---
To play the game, one players asks a question from a black card every round. Everyone else answers with their funniest white card.
There are many expansion packs, but you need this main game in order to use those. The main game comes with 500 white cards and 100 black cards.
Find more Board Games like Cards Against Humanity
What games do you play the most? We are always on the hunt for new board games, especially strategy games that encourage computational thinking and strengthen logical reasoning skills.
Christmas Traditions
Some of our favorite Christmas traditions are going on a Christmas light scavenger hunt, making Christmas cookies, decorating our house, making fun Christmas crafts, playing family board games, and buying matching pajamas for the whole family!
In 2021, we even started our own light show at home! My kids are learning to program each individual Christmas bulb to their favorite Christmas songs for our whole town to watch! You can check out our Wizards of Winter videos on YouTube as well!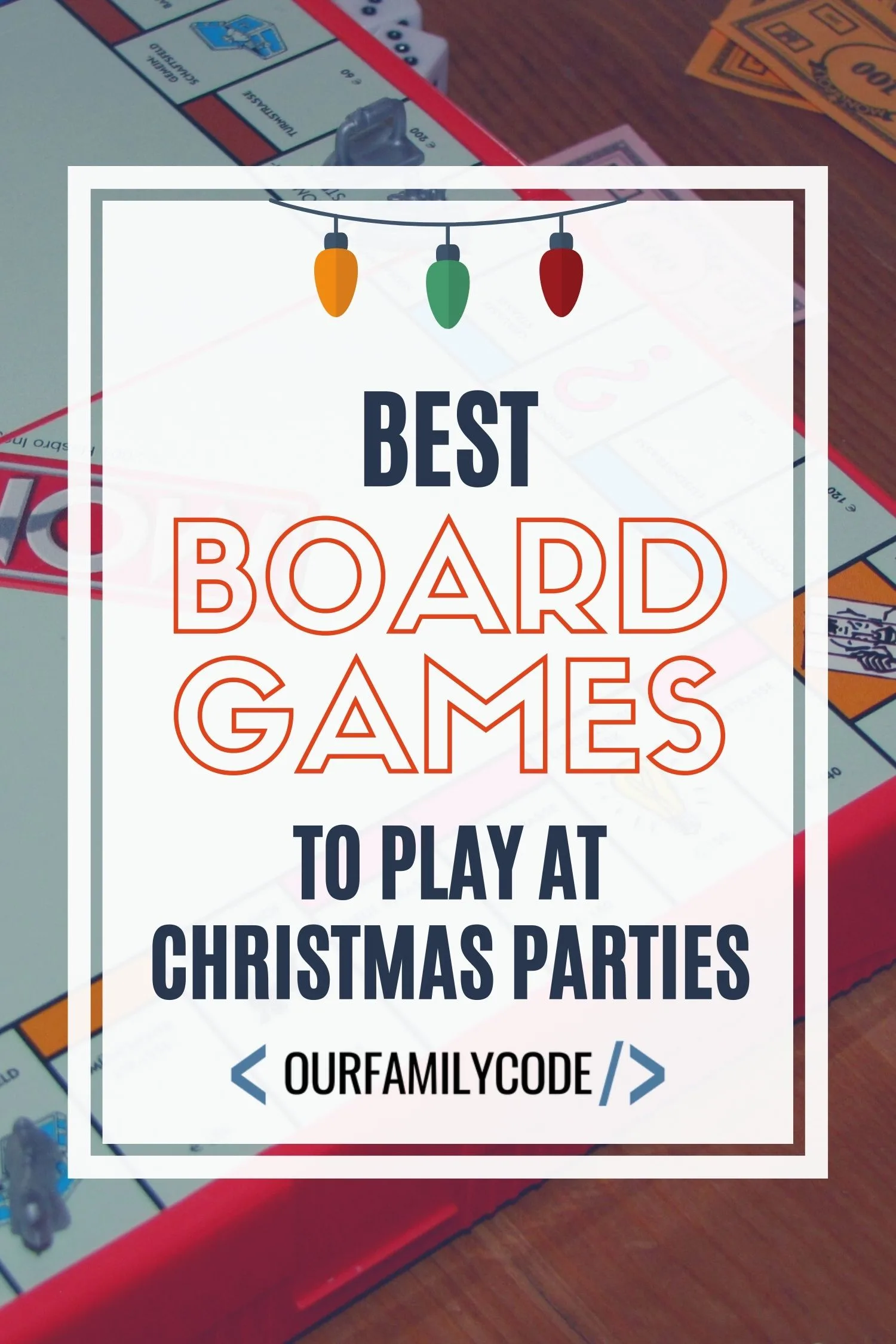 Meet Toni, the Maker Mom behind Our Family Code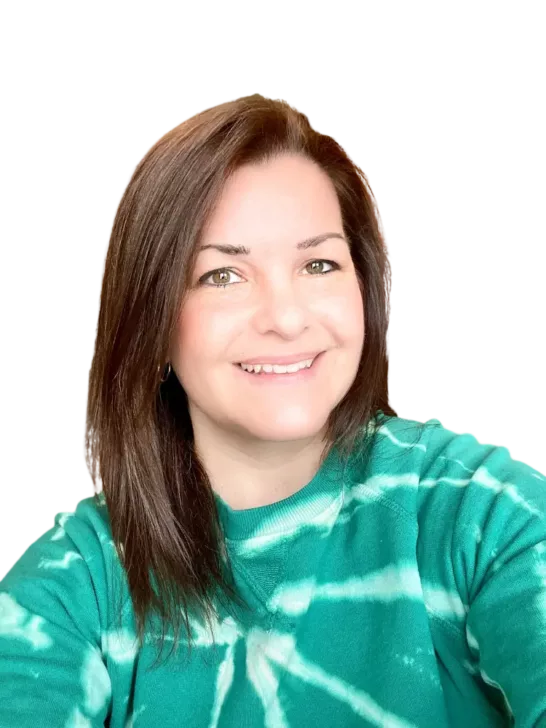 Hey there, I'm Toni! I'm a software engineer and Maker Mom that finds my joy in unleashing my children's curiosity by exploring STEAM concepts with my fantastic five!
When I'm not chasing toddlers or raising tweens, you can find me tearing things up and putting them back together over here at Our Family Code.
I am the owner and content creator of multiple educational websites designed to increase access to STEAM & STEM education with a focus on teaching computer science and coding to kids of all ages!
You can also find out more about me by visiting ToniGardner.com!