Who doesn't want to do a cake smash???
With all the craziness of bringing a new baby into the house, Peyton's birthday was a wee bit brushed over. To celebrate, I decided to go and buy a bunch of different cakes and her YaYa made cake pops with her and we went to town decorating the house to make it fun!
First, we made a unicorn on the wall (well YaYa made a unicorn on the wall). The unicorn magically became a penis within the week. Hysterical when paired with all the penis songs the girls have made up since we brought a baby brother home.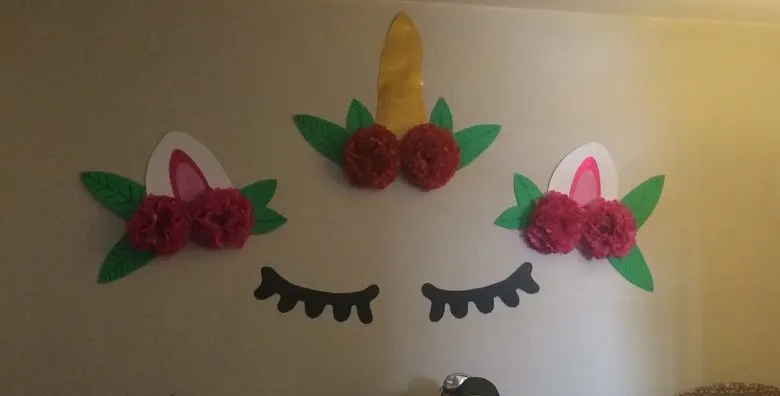 I bought the goods at Walmart and got some fruit too because I had to at least look healthy in the checkout line. You can check out our review of Walmart Grocery Pickup and get $10 off your first order too!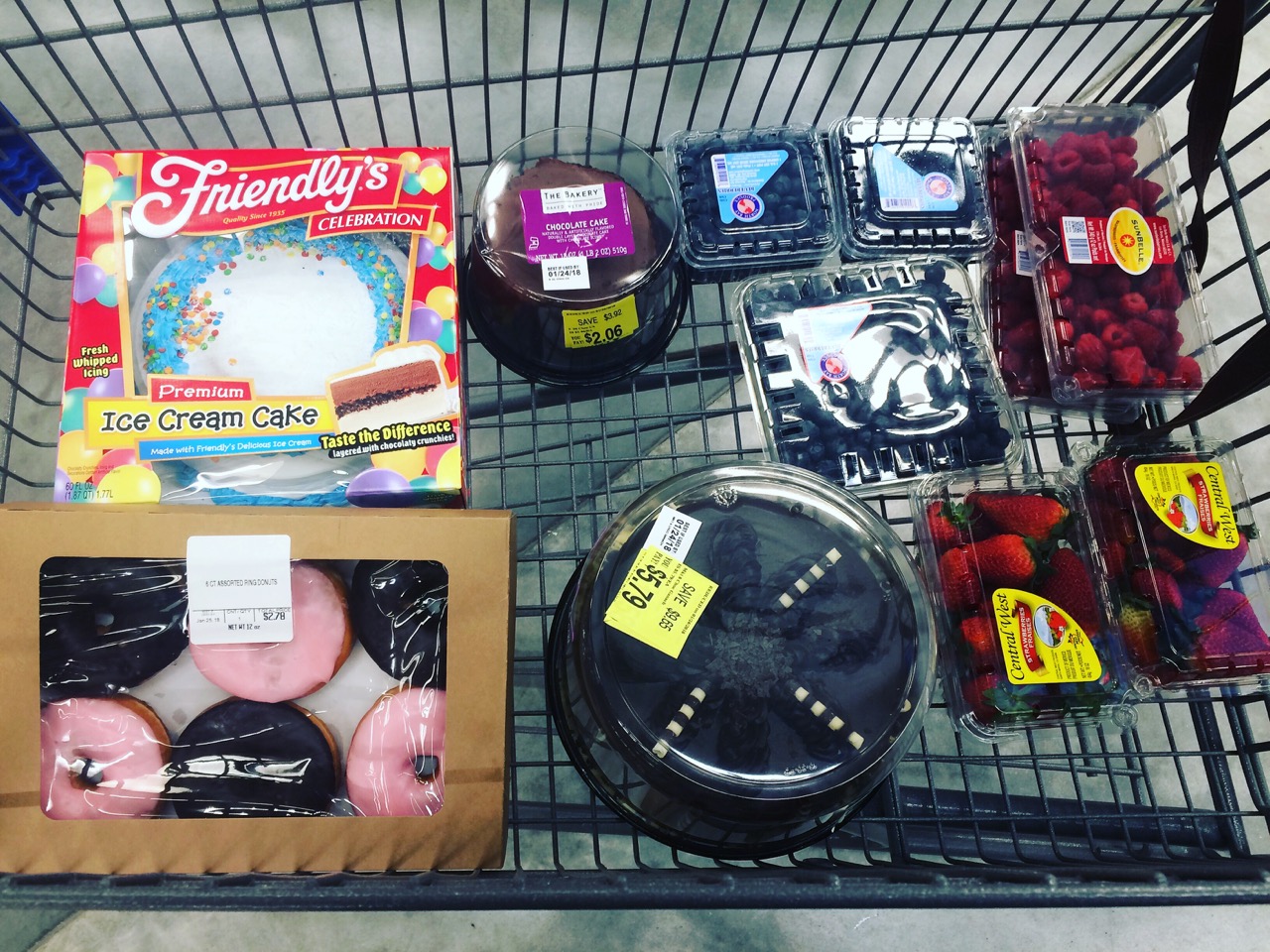 On top of everything, I thought she should do a cake smash because who doesn't love a good cake smash!?! Check out our birthday fun below!
Note: this is exactly how not to smash a cake.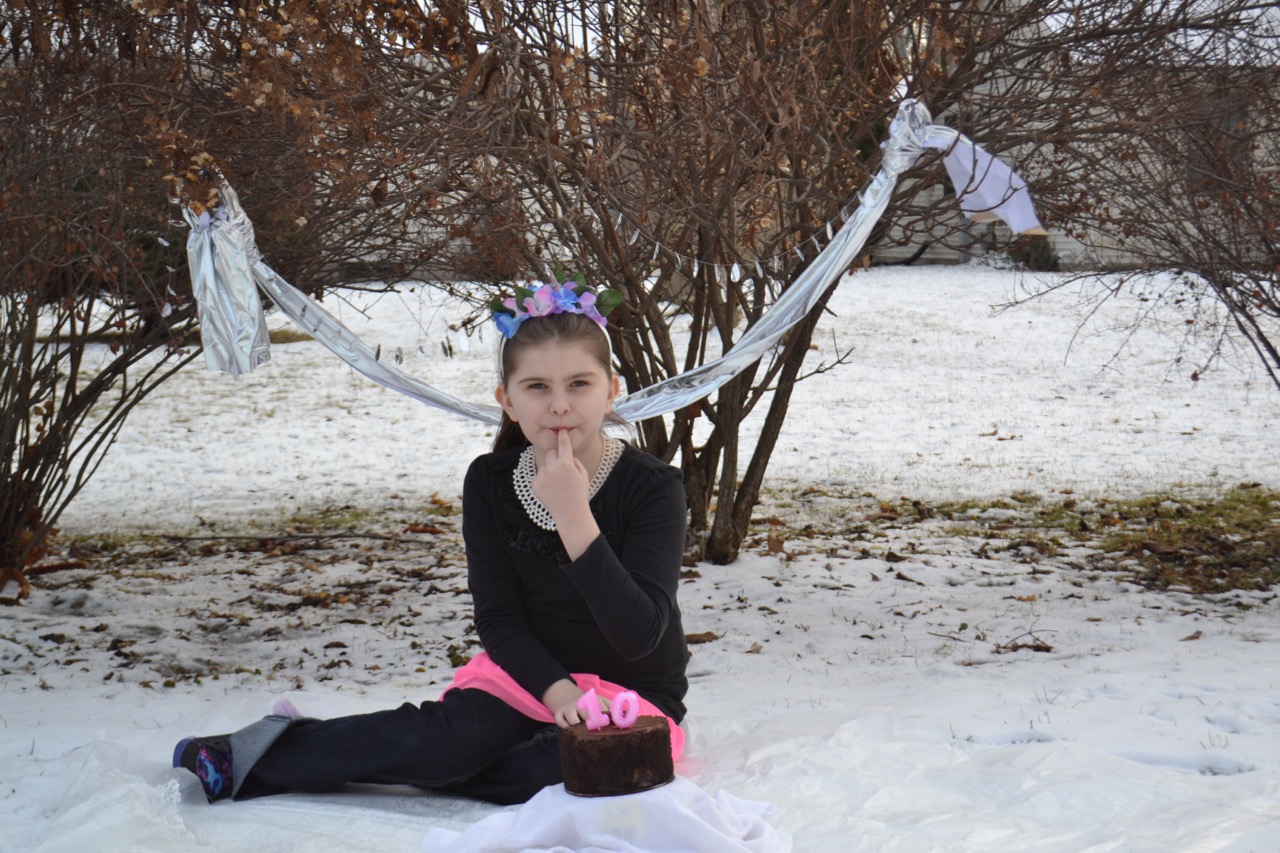 Dig in girl! It's freezing out here!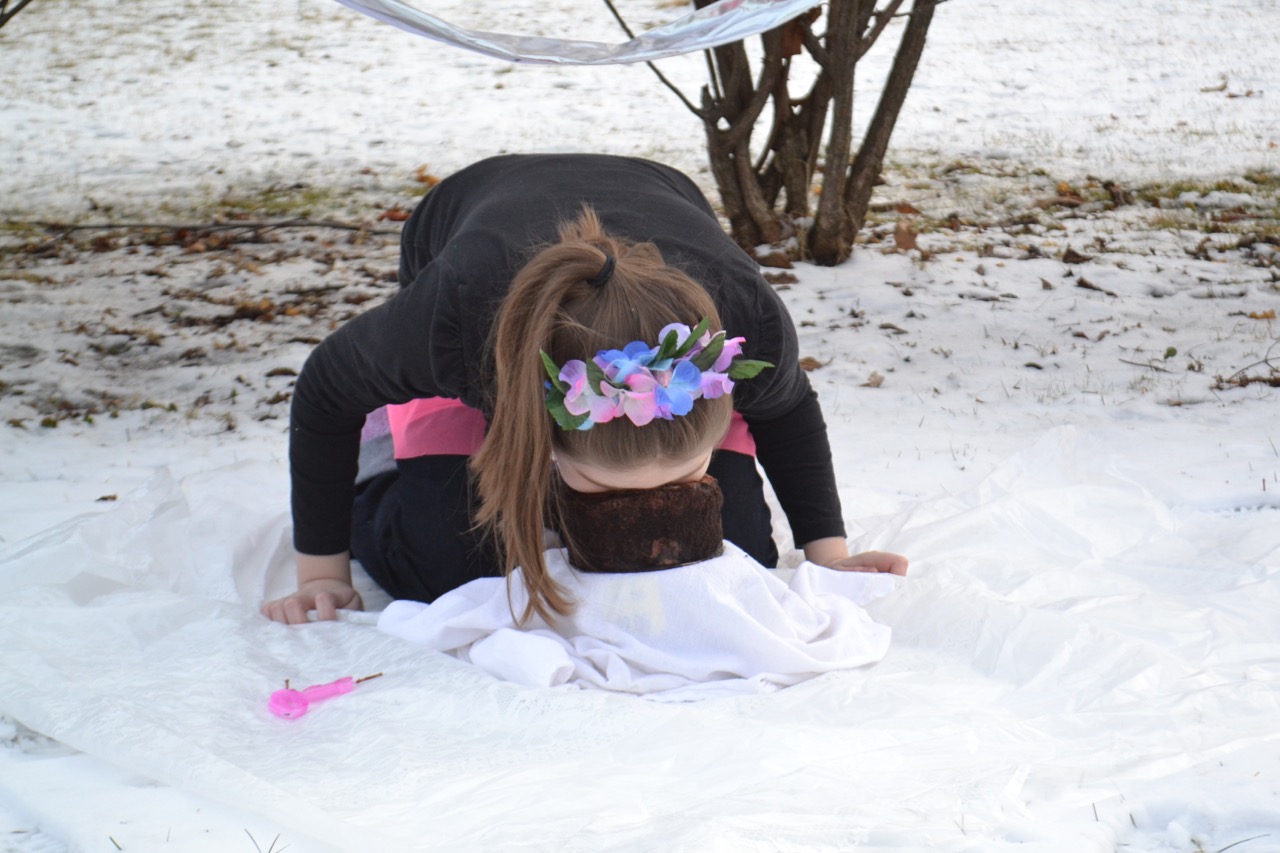 That's it!? It turns out the cake froze. Yes, it was nearly 15 degrees and my kiddo wasn't wearing her coat because of pictures and extra laundry!! Don't judge me. I had wet hair and pajamas on and I've kept this kid alive and thriving for 10 years! Ugh, 10 years. Damn, I'm getting old.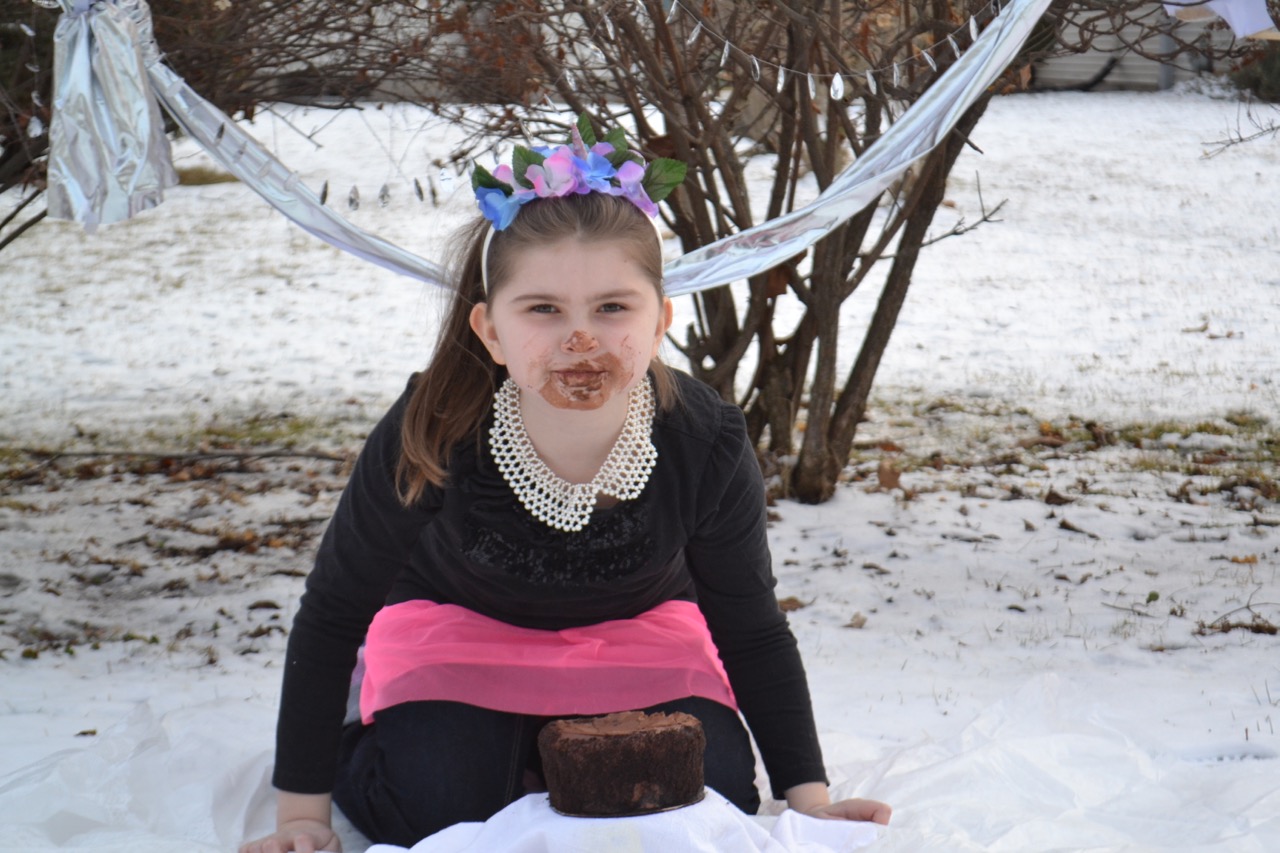 When we realized we froze the cake. I love this kid's humor.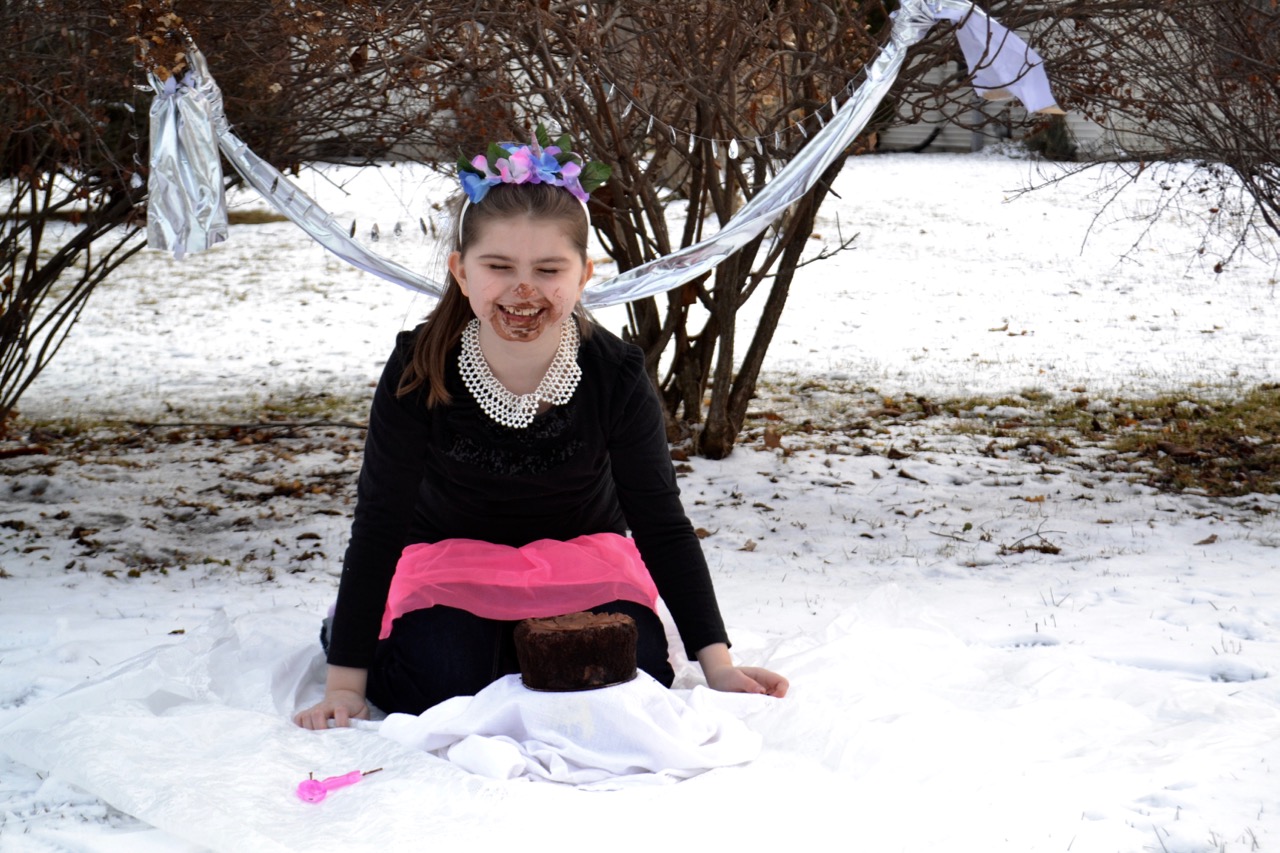 Do you ever just look at your kiddos and think "damn, I made a gorgeous human!"? Seriously, how freaking beautiful is this girl inside and out??!!!
Here is the birthday girl with the number one gift on her list. No, I did not pay $60-$80 for that toy. I did, however, score an awesome deal on Amazon through their Warehouse Deals. The outer box was damaged and I only paid $35. #parentingWIN
You can Shop Amazon Warehouse Deals here! Please note: We are a participant in the Amazon Services LLC Associates Program, an affiliate advertising program designed to provide a means for us to earn fees by linking to Amazon.com and affiliated sites and we may receive a commission if you chose to purchase any products after clicking through our links.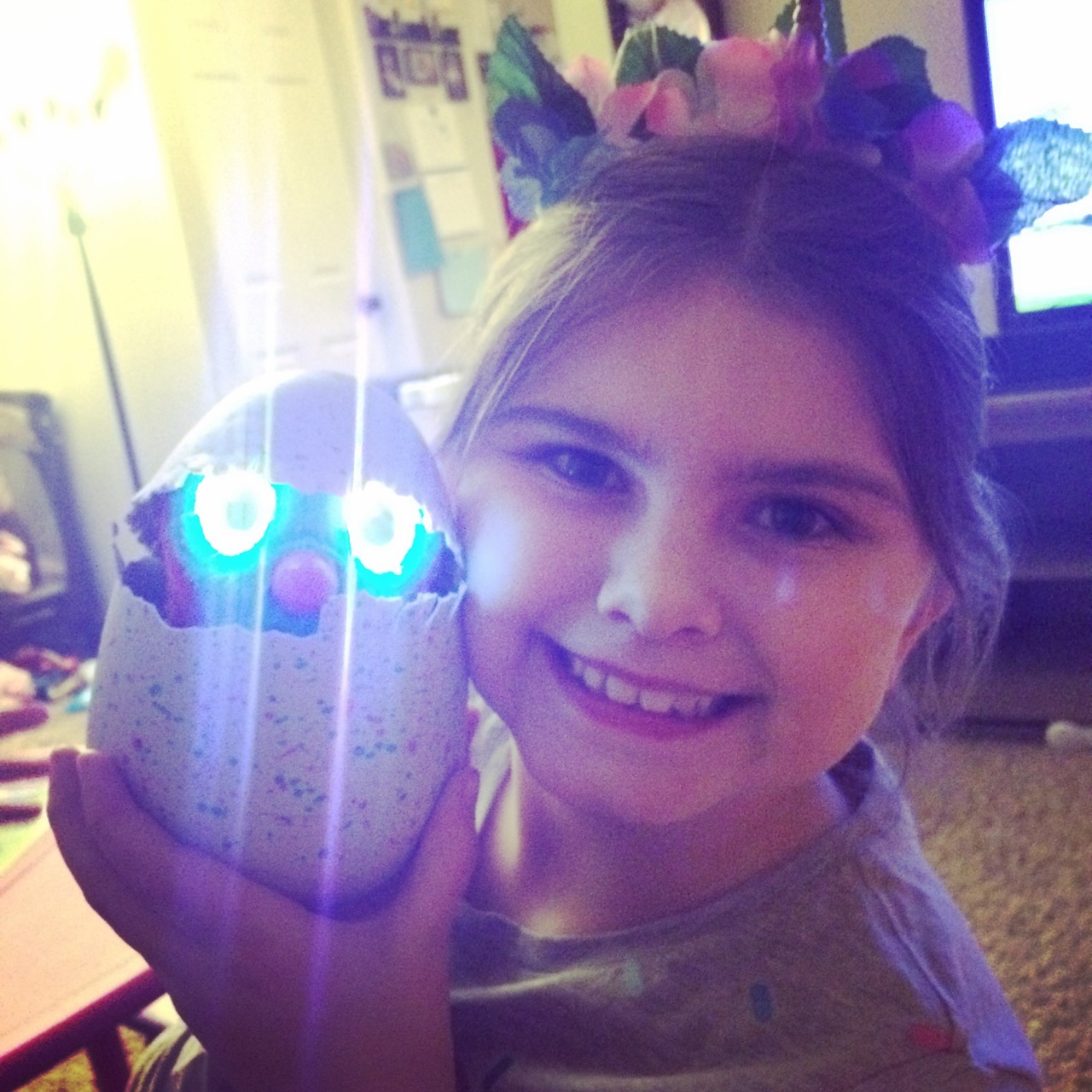 10 years with this little lady and she has filled every second with joy except for the time she held a poop tea party when she was 2. There was no joy that day. Only poop. Lots and lots of poop. EVERYWHERE.
Any fun, unconventional birthday surprises that you've done with your kids?? We'd love to hear about them!!