Blast off with these rockets for kids! Find the top rockets for kids in this rocket gift guide!
We love to watch things explode, ooze, and launch at our house! These rocket toys for kids are sure to be a hit while also teaching some pretty awesome physics concepts like trajectory, force, and gravity.
Learn the science behind rocket propulsion with these rockets that are great for active kiddos!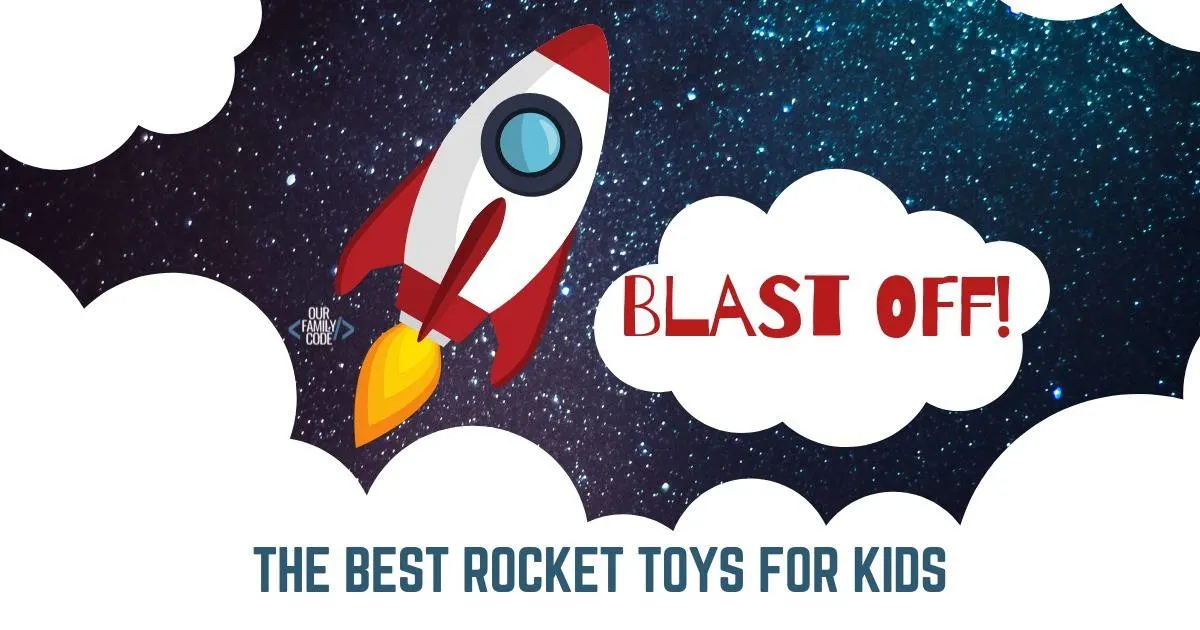 This post contains affiliate links. As an Amazon Associate, Our Family Code earns from qualifying purchases. Please see our Disclosure Policy for more details.
Why STEAM Toys for Kids?
STEAM is the abbreviation for Science, Technology, Engineering, Art, and Math. STEAM, like STEM, is an integrated approach to learning that encourages learners to make connections between the concepts they are learning and how they apply them to real-world problems.
STEAM helps students ask questions, problem solve, think creatively, and produce innovative solutions. Many schools have adopted STEAM learning activities into their curriculum, but it's never too early to start building critical thinking skills with STEAM toys.
We love to learn through play at our house and have a blast playing with the latest top-rated STEAM toys for toddlers, preschoolers, kids, and tweens!
Blast Off with the Best Rockets for Kids!
Stomp Rocket Ultra Rocket
---
The Stomp Rocket Ultra Rocket set comes with 6 rockets that can launch up to 200 feet in the air!
There are a bunch of refill rockets that can be purchased though they aren't needed since you have everything you need in the kit.
However, we purchased the LED ones that light up and they are super cool! This rocket kit is great for the whole family!
What we love about this Rocket
We love that it teaches physics concepts like force, trajectory, and gravity. It's also a fun family rocket!
Recommended ages: 5+
Find more Stomp Rockets
4M Water Rocket Kit
---
The 4M Water Rocket Kit uses water pressure to launch a recycled soda bottle 30 feet in the air!
This rocket kit requires the use of a bicycle pump that is not included.
What we love about this Rocket
It's a great deal for an awesome toy that encourages kids to ask questions and test ideas!
Recommended ages: 14+
Find more Water Rocket Products
Estes Tandem-X Flying Model Rocket Launch Set
---
The Estes Tandem-X Flying Model Rocket Launch Set is a "must get" for your budding rocket scientist!
You will need to purchase an Estes engine separately (check Amazon for latest prices) as well as recovery wadding, but you won't be disappointed with this highly recommended rocket.
What we love about this Rocket
This rocket is one of the highest rated rockets for kids on Amazon with nearly 700 reviews! This rocket has the "wow" factor that most people are looking for in beginner rockets! Please remember that this rocket is NOT a toy.
Recommended ages: 10+
Note: This rocket is designed for kids over the age of 10 and must be used with adult supervision for kids under 12.
Find more Estes Rockets
LAUNCH! Rocket Science Lab Kit
---
The LAUNCH! Rocket Science kit is filled with activities to learn about rockets!
The Launch! Rocket Science Kit has 18 STEM activities including observing the weight of air, building an anemometer to measure wind speed, forecasting the weather with a homemade barometer, launching rubber rockets and chemical rockets, rocket races, making a scale of the solar system, and more activities that teach the science behind rocket propulsion!
What we love about this Rocket Science Kit
We love toys that explore the science behind objects and this toy doesn't disappoint! You'll find a ton of different STEM activities that teach kids all about rocket propulsion, wind speed, the weather, and more!
Recommended ages: 8+
Find more Rocket Science Kits
Stomp Rocket Dueling Rockets
---
The Stomp Rocket Dueling Rockets set comes with two launchers to challenge your friends and family to a launch contest!
This rocket kit comes with four rockets and is designed with two launchers so the whole family can compete to see whose rocket flies higher!
This is a great way to teach physics concepts like gravity, force, and trajectory and it makes it even more fun to get the whole family involved!
We like to use our LED rocket refill pack to watch our rockets fly into the sky at dusk!
What we love about this Rocket
We have the Dueling Rockets kit at our house and it is super fun! This rocket toy is a great way to teach physics concepts while also getting the whole family learning through play!
Recommended ages: 6+
Find more Stomp Rockets
PIN THIS IMAGE TO SAVE THIS ROCKETS FOR KIDS GIFT GUIDE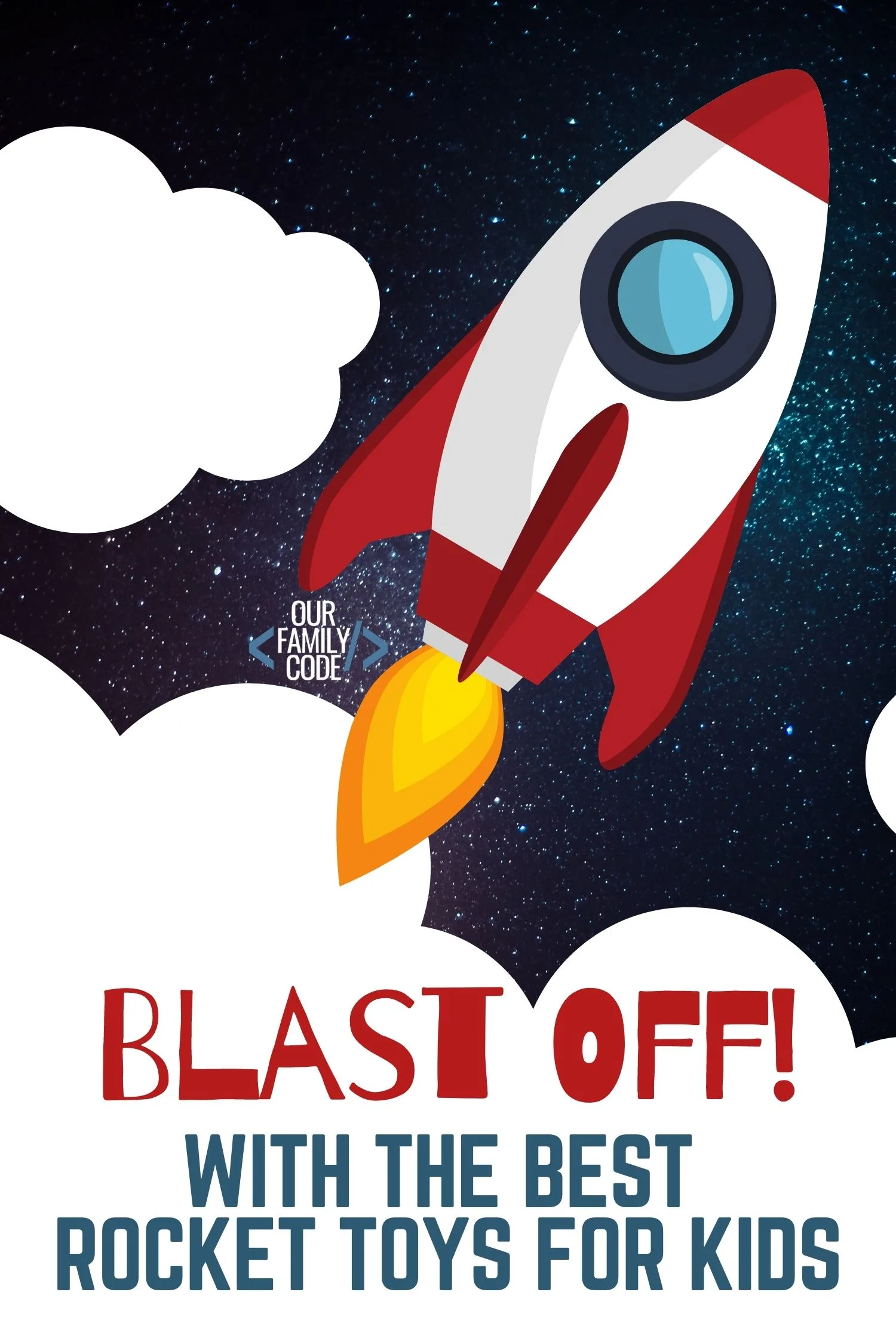 STEAM Gift Guides
Looking for a STEM or STEAM toy? Check out these gift guides for more information on our top STEAM toys for kids!
Meet Toni, the Maker Mom behind Our Family Code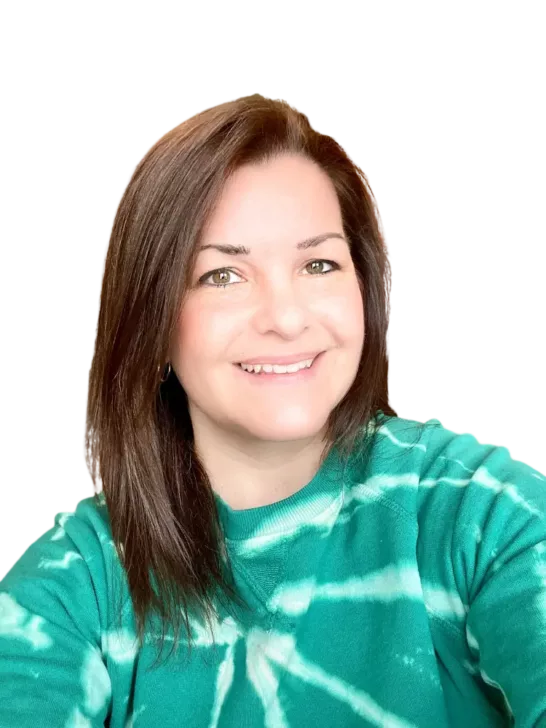 Hey there, I'm Toni! I'm a software engineer and Maker Mom that finds my joy in unleashing my children's curiosity by exploring STEAM concepts with my fantastic five!
When I'm not chasing toddlers or raising tweens, you can find me tearing things up and putting them back together over here at Our Family Code.
I am the owner and content creator of multiple educational websites designed to increase access to STEAM & STEM education with a focus on teaching computer science and coding to kids of all ages!
You can also find out more about me by visiting ToniGardner.com!