We love robots that teach kids coding and engineering skills, so we've done the hard work of narrowing down the best coding robots for kids!
I'll admit it. I use to have a problem with buying those hot new robot toys that pop up every year. Now, I have years of the same toy with different outside sitting around on shelves, in toy boxes, or even in the garage.
I have spent way too much money on overpriced robots for kids that are great on day one, but fail to engage my kids enough to keep them coming back.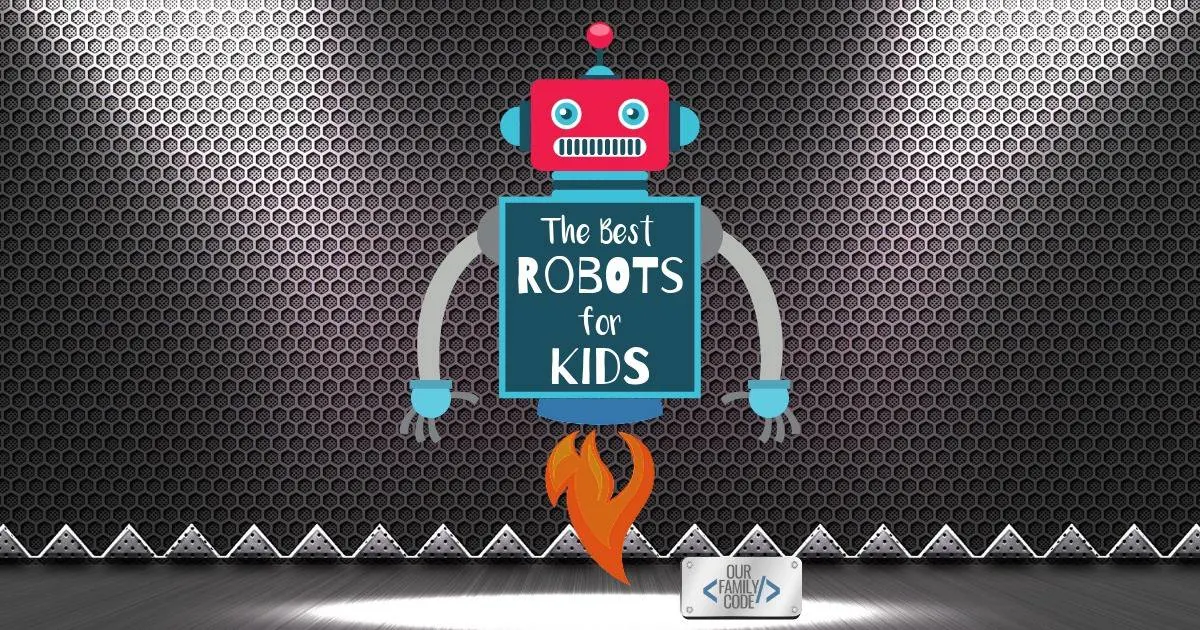 Over the years, we have learned how to weed out the "bottom of the toy box" robots and find awesome robotics toys for kids that are both educational and engaging enough to spark months and years of learning through play!
Over the last decade, robots for kids have evolved from a simple remote control machine to complex supercomputers that we've watched in Sci-Fi movies for years.
This post contains affiliate links. As an Amazon Associate, Our Family Code earns from qualifying purchases. Please see our Disclosure Policy for more details.
Why STEAM Toys for Kids?
STEAM is the abbreviation for Science, Technology, Engineering, Art, and Math. STEAM, like STEM, is an integrated approach to learning that encourages learners to make connections between the concepts they are learning and how they apply them to real-world problems.
STEAM helps students ask questions, problem solve, think creatively, and produce innovative solutions. Many schools have adopted STEAM learning activities into their curriculum, but it's never too early to start building critical thinking skills with STEAM toys.
We love to learn through play at our house and have a blast playing with the latest top-rated STEAM toys for toddlers, preschoolers, kids, and tweens!
Don't Forget Batteries!
Most of these toys require batteries, lots of them! Make sure to grab batteries, so you are prepared to play!
18+ Robots that Teach Kids Coding and Engineering Skills
From Dash and Sphero to OWI Robotic Arm and Geckobot, we've done the hard work of narrowing down the best of the best coding robots for kids
!
PIN THIS IMAGE TO SHARE OUR ROBOTS FOR KIDS GIFT GUIDE WITH FRIENDS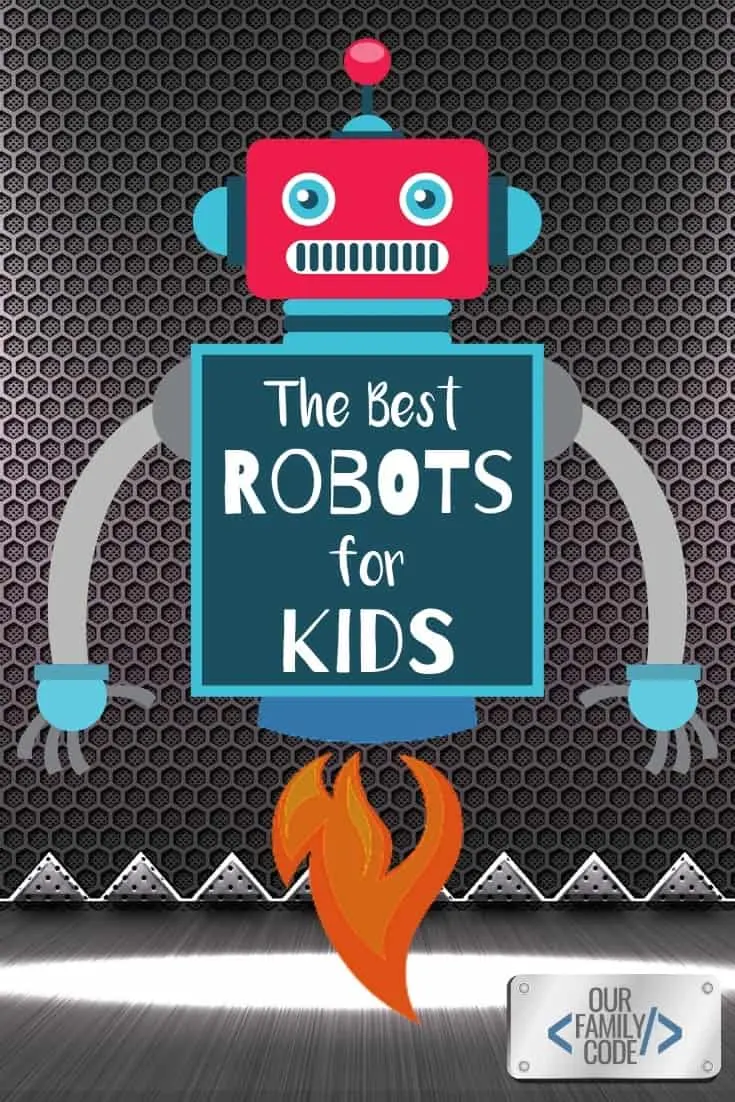 STEAM Gift Guides
Looking for a STEM or STEAM toy? Check out these gift guides for more information on our top STEAM toys for kids!
Meet Toni, the Maker Mom behind Our Family Code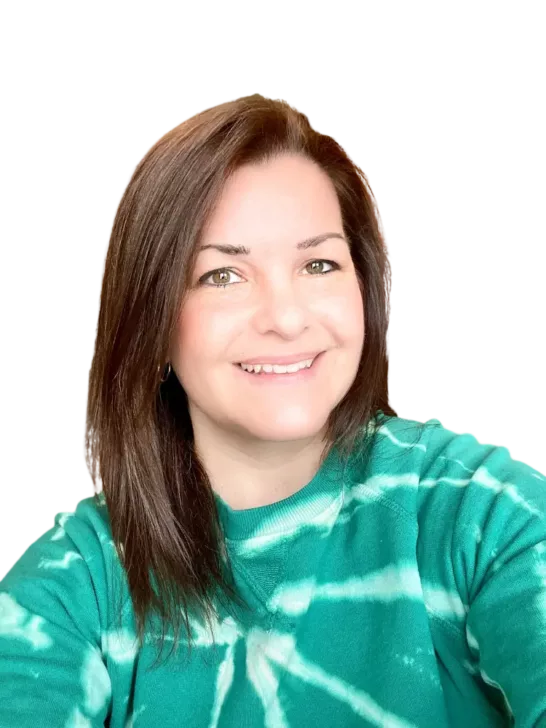 Hey there, I'm Toni! I'm a software engineer and Maker Mom that finds my joy in unleashing my children's curiosity by exploring STEAM concepts with my fantastic five!
When I'm not chasing toddlers or raising tweens, you can find me tearing things up and putting them back together over here at Our Family Code.
I am the owner and content creator of multiple educational websites designed to increase access to STEAM & STEM education with a focus on teaching computer science and coding to kids of all ages!
You can also find out more about me by visiting ToniGardner.com!