We are all a little Irish on St. Patrick's Day! Celebrate the holiday with these free St. Patrick's Day signs that you can print and hang in 30 minutes or less!
If you can't tell by my beautiful fair skin and my dark brown hair, I'm Irish! We love to make a big deal about holidays and St. Pat's is no exception!
I love using printables to decorate for the holidays and seasons. It's so simple to just print, hang, and enjoy! Which is why I thought that it would be fun to create some cute St. Patrick's Day artwork.
Holiday decor in less than half an hour! Yes please!
Here are some awesome printable freebies to kick off this St. Patrick's Day week in style!! These are some of my favorite Irish Blessings and quotes just in time for St. Patrick's Day that you can download completely for free.
Tips for Printing Your Signs
The 8"x10" and smaller sizes are simple to print out at home. Just make sure you have plenty of ink ready, and be sure to use the right kind of paper. We recommend a heavy weight card stock for printing at home.
For the larger 18"x24" poster prints, I like to have them printed at Walgreens as poster prints. You could even send the designs to be printed on canvas through a site like Shutterfly or make your own canvas art at home!
St. Patrick's Day Sign – Irish Blessing "May Your Troubles Be Less"
I just adore this Irish Blessing. It's such a happy piece of holiday art to put by the front door! There are two different designs that you can download. The second design is only printable in 8×10 or smaller format.
May your troubles be less and your blessings be more
And nothing but happiness come through your door.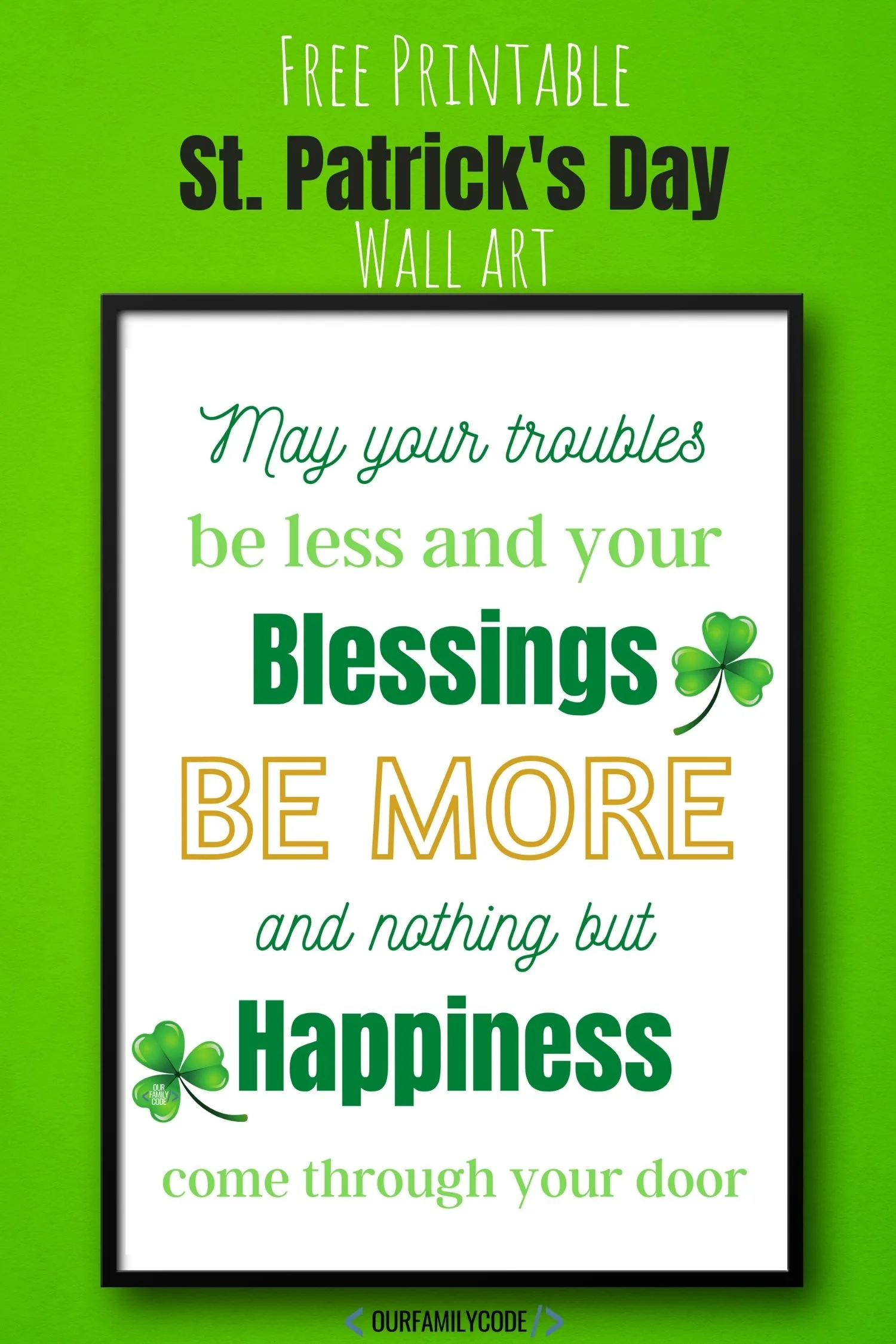 Irish Blessing Wall Art – May the Road Rise Up to Meet You
This has to be my favorite Irish Blessing of all time. I just love the rhythm of the blessing and the comfort that it conveys.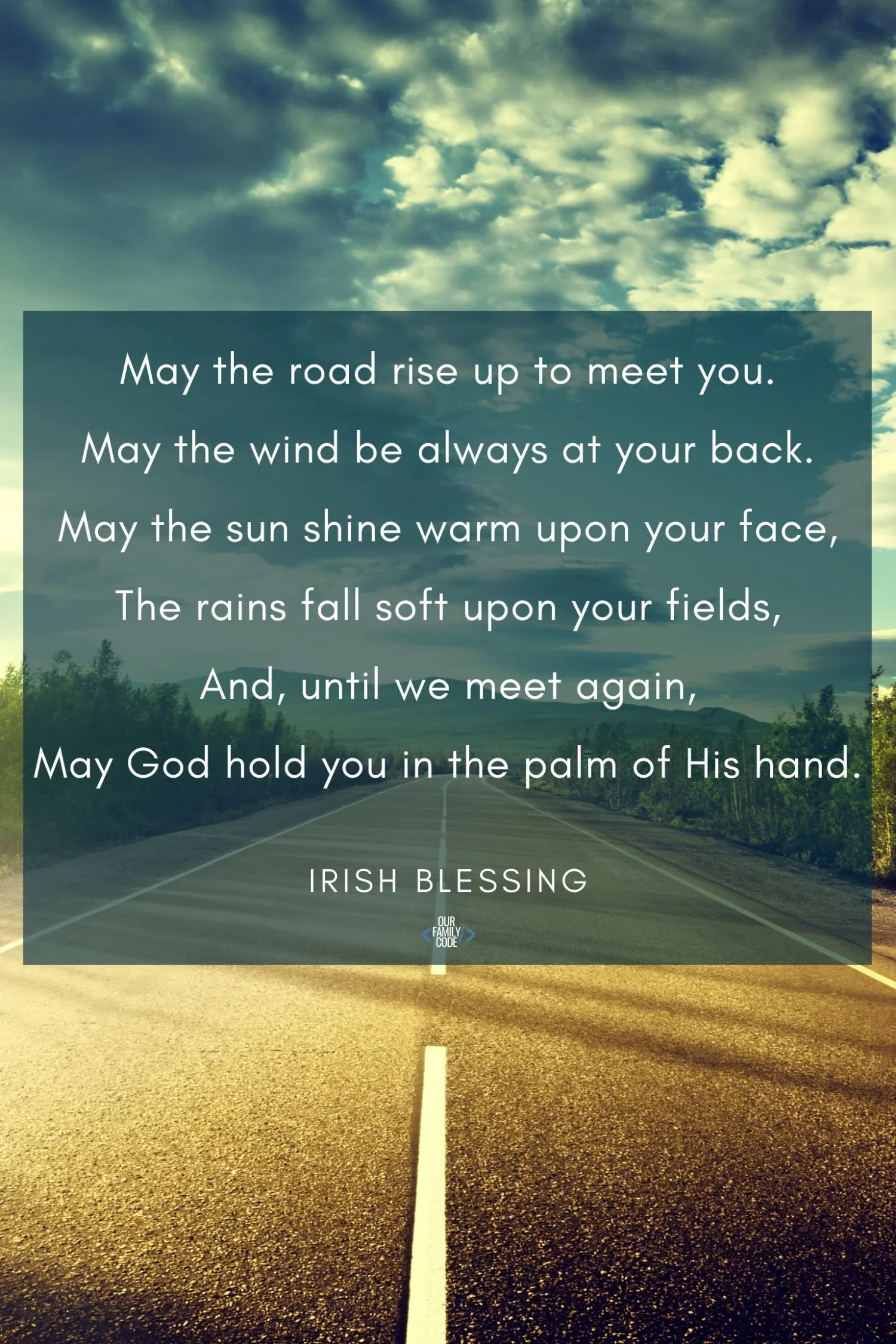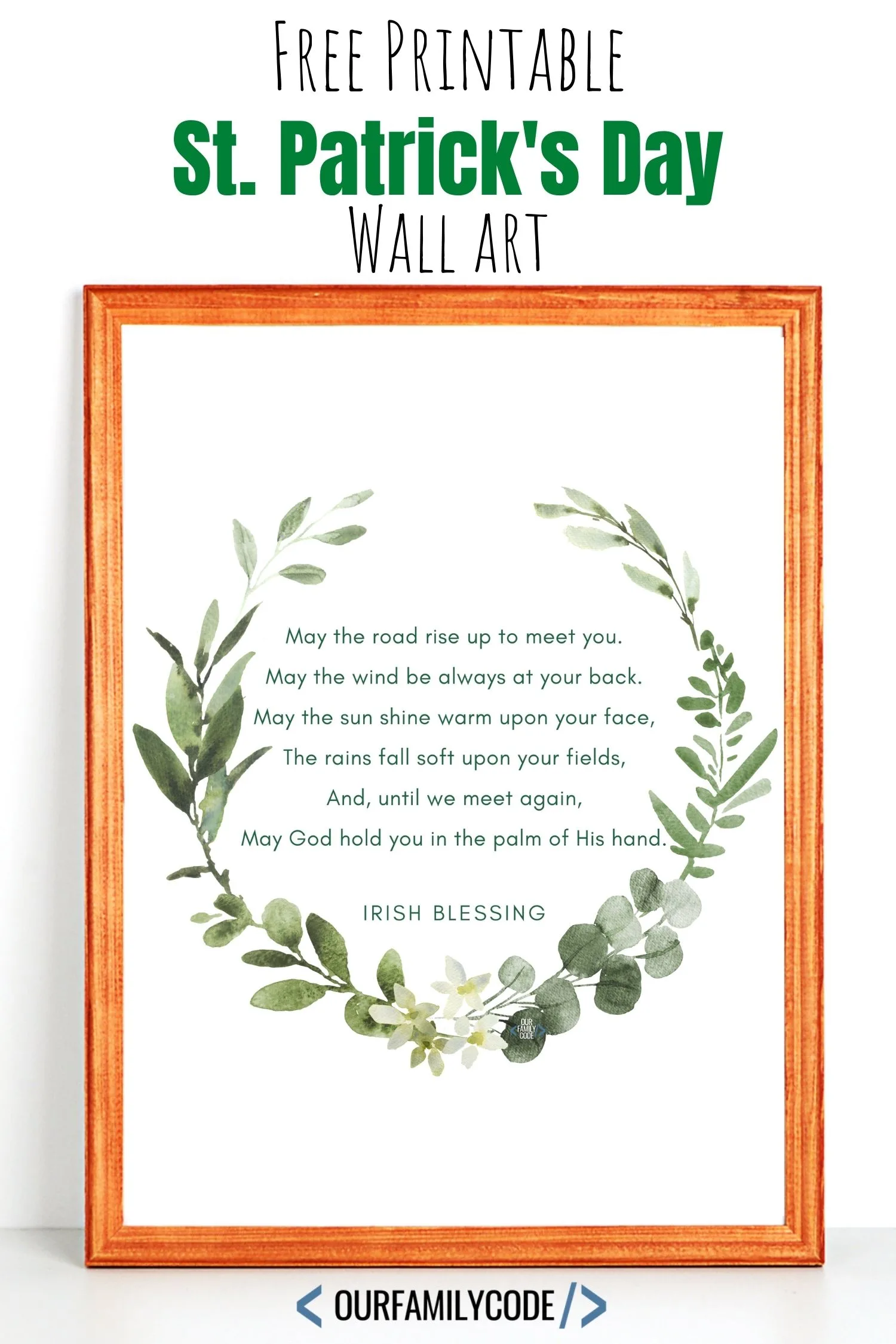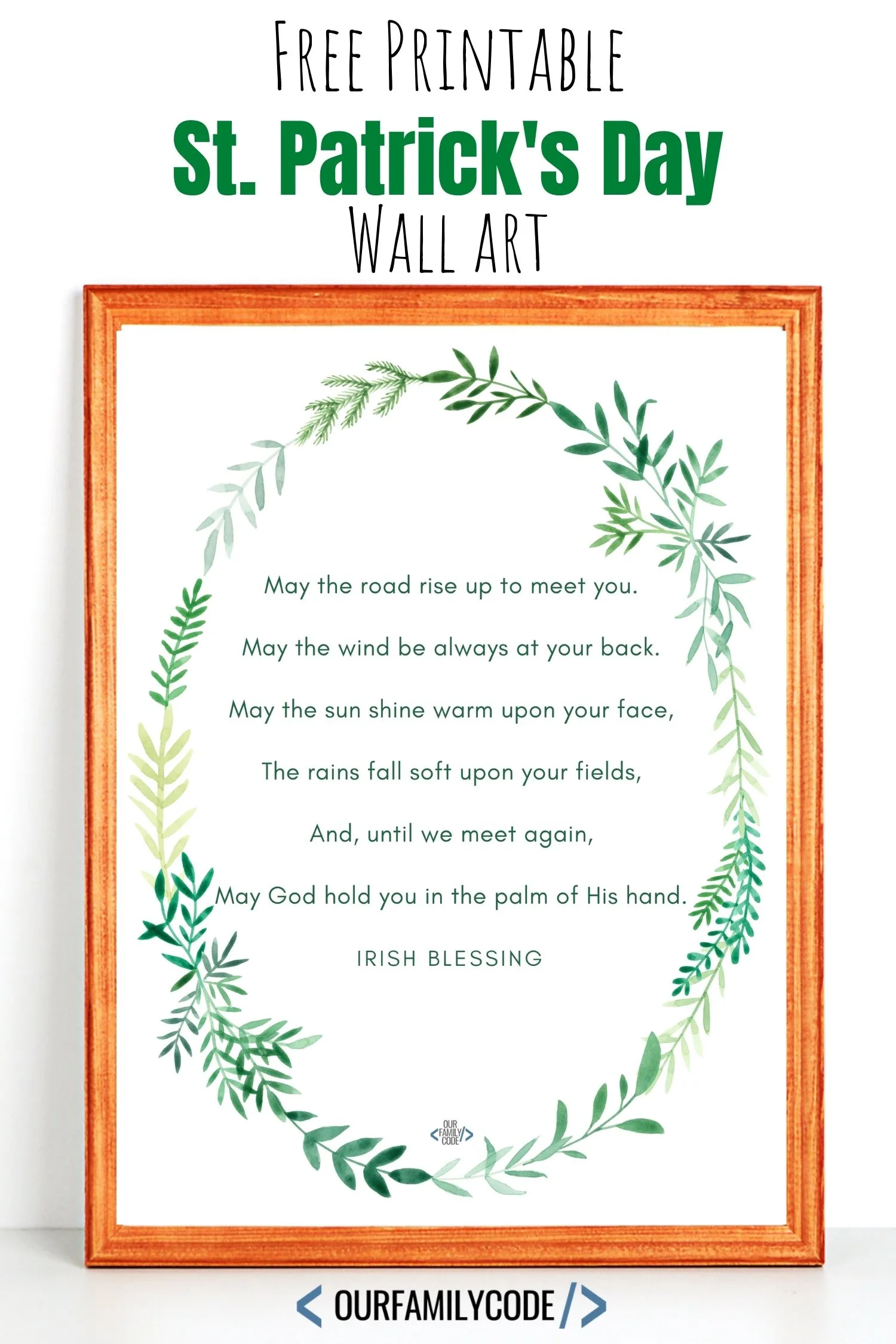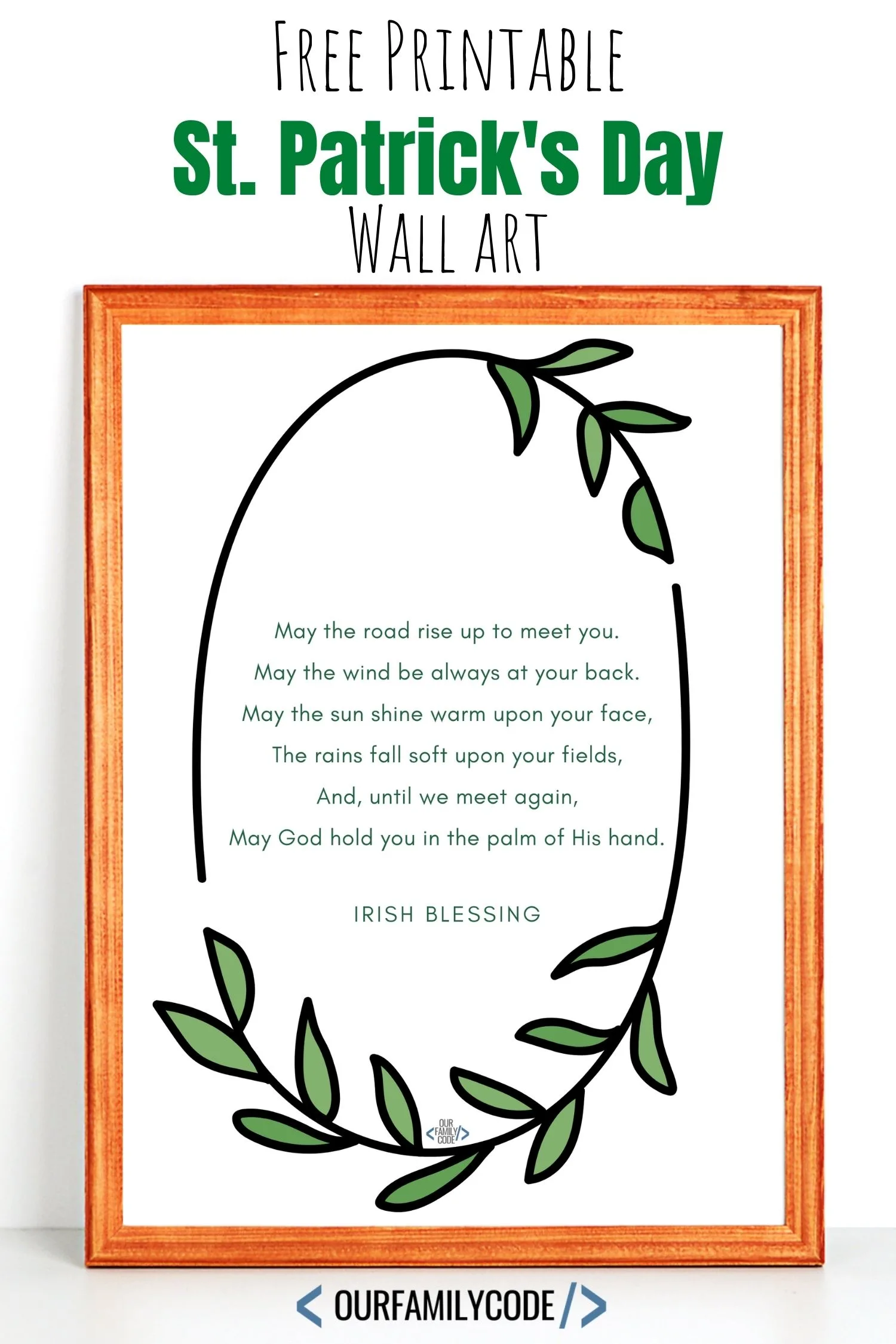 St. Patrick's Day Wall Art – Lucky to Be Irish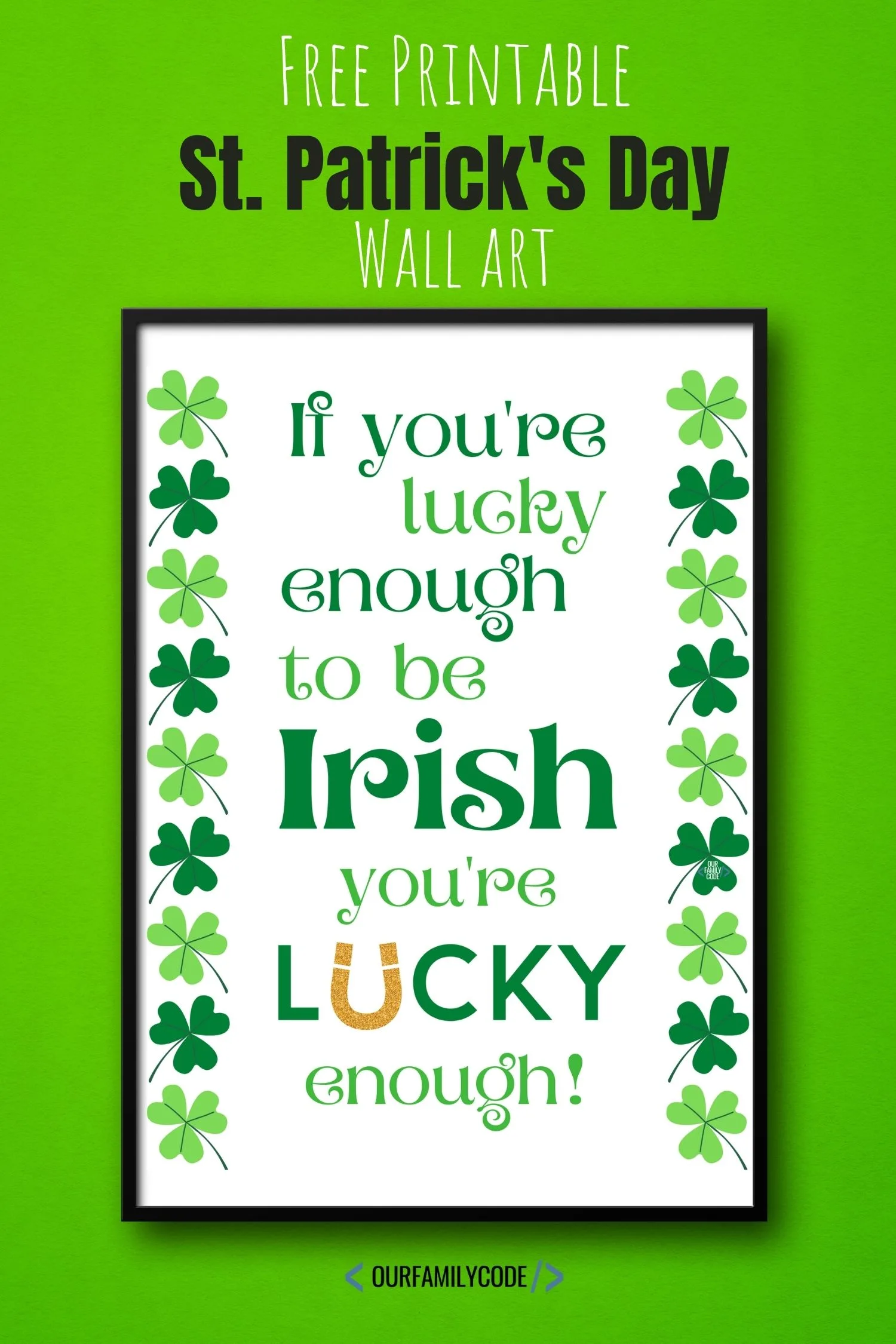 St. Patrick's Day Sign – Kiss Me, I'm Irish!
Last, but definitely not least, we made a cute little "Kiss Me I'm Irish!" printable sign.
PIN THESE FREE ST. PATRICK'S DAY SIGNS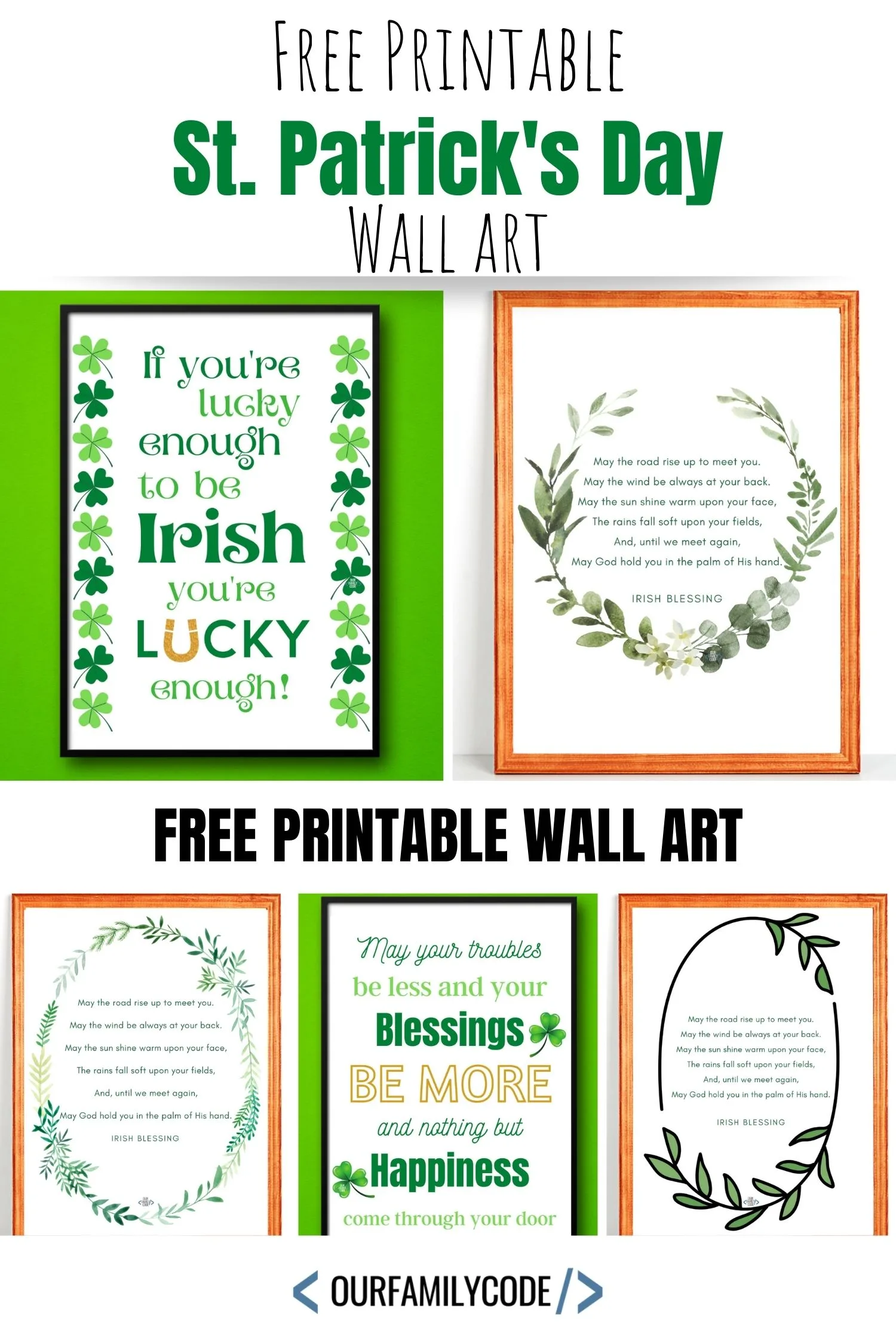 More Family Bucket Lists and Printables
Find more Family bucket lists and fun family printables to enjoy every season!
Meet Toni, the Maker Mom behind Our Family Code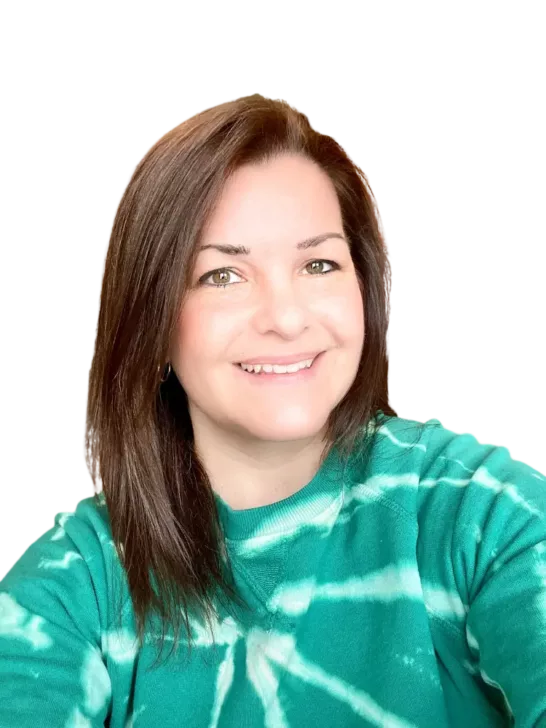 Hey there, I'm Toni! I'm a software engineer and Maker Mom that finds my joy in unleashing my children's curiosity by exploring STEAM concepts with my fantastic five!
When I'm not chasing toddlers or raising tweens, you can find me tearing things up and putting them back together over here at Our Family Code.
I am the owner and content creator of multiple educational websites designed to increase access to STEAM & STEM education with a focus on teaching computer science and coding to kids of all ages!
You can also find out more about me by visiting ToniGardner.com!
This post was originally published on March 12, 2018.